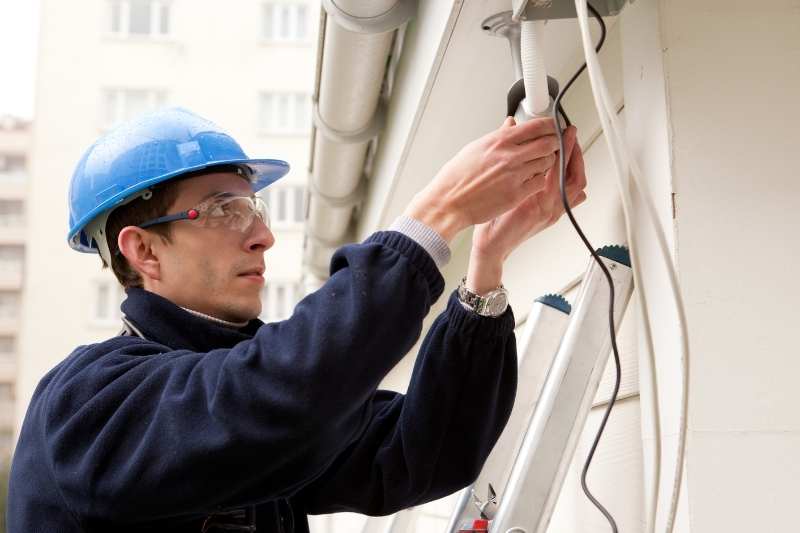 You know your building needs a powerful security system, and you're ready to install one. But first, you need to find a trusted security system installer to get the job done right.
When seeking a qualified yet reasonably priced security installer, you might feel overwhelmed. There are tons of companies out there, but who should you choose? This guide lays out the four simple steps you should take to find and hire the best security system installer.
Navigate this guide:
What do security system installers do?
Security system installers are experts who specialize in recommending and installing devices designed to enhance a building's physical security. A security installer may serve commercial, multifamily, or single-family properties. And in addition to the installation, most security system installers also know how to maintain and repair security equipment.
Types of security solutions an installer may service include:
Intercom systems
Garage door openers
Access control systems
Security cameras
Fire alarms
Home alarm systems
Professional security installation companies understand how to wire electronic equipment and ensure that hardware is properly connected for reliable functionality.
They should also be knowledgeable about current industry codes and legal requirements for different types of buildings. Some installers become certified in installing certain brands and systems, which distinguishes them as especially skilled and trustworthy.
Learn why WSS Integrated Technologies chooses ButterflyMX for its clients:
Professional vs. DIY security system installation
If you need to boost security at your building, you might be wondering:
Can I install my own security system?
Yes, you could install certain home security systems — namely, those designed for single-family homes — by yourself. But installing a robust security system in a multi-tenant building is a job best left to a professional who specializes in low-voltage wiring.
DIY security system installation might spare you the expense of paying an expert. But keep in mind that one mistake or a faulty installation could end up costing you far more in the long run! So, you should only go the DIY route if you're installing an especially rudimentary system with very few devices — and even then there's risk involved.
Compared to DIY security installation, professional installers are:
Faster
More reliable
More capable of solving problems that may arise during installation
Less likely to void a manufacturer's warranty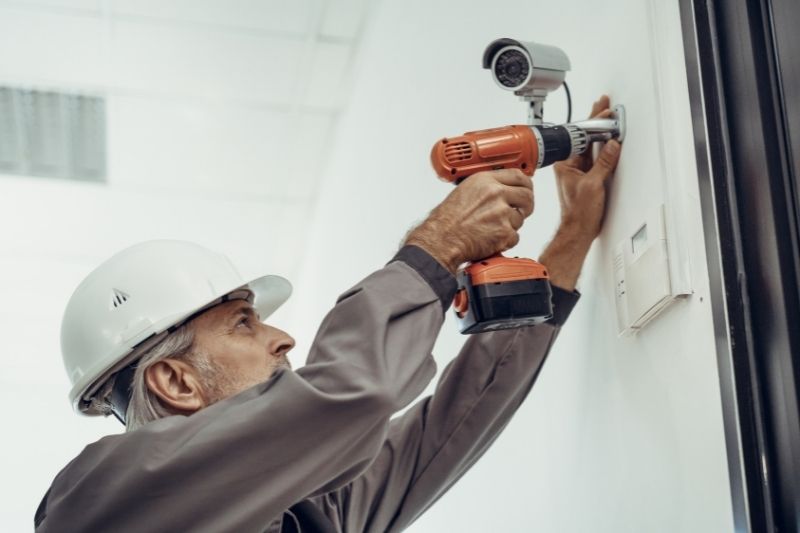 Why you need a security system installer
Whether you own a commercial property or manage an apartment building, you need to invest in physical security measures.
The best way to protect your assets and the tenants in the building is to hire a security system installer who can recommend and install the right solutions.
Here's why you should hire a professional security system installer:
They'll provide tailored, expert recommendations for your unique building.
You'll ensure that the products you choose to install will function properly within your building's infrastructure.
You'll reduce the risk of voiding the manufacturer's warranty with an improper installation.
The job will get done quickly without impeding your own busy schedule.
You'll minimize the risk of future system malfunctions.
You may receive personalized training on how to use the new products or systems.
Pro tip: If you're developing a new building that requires a complex security system network, consider hiring a security integrator. Integrators can help you choose the best systems that will work effectively together.
Watch how to install ButterflyMX:
4 steps to finding the best security system installer
You know you want to hire a trusted professional to install your building's new security system. But how do you find the best security system installer who will get the job done right?
Here are four simple steps to finding and choosing the best security system installers:
1. Crowdsource recommendations
If you're not sure where to start when hiring a security installer, seek out recommendations. There are plenty of ways to crowdsource referrals.
Use these resources to ask fellow professionals for security installer recommendations:
LinkedIn: Post on LinkedIn and ask your network if they've worked with any excellent installers. You can also ask your connections to share the post to extend its reach.
Industry forums: There are tons of digital platforms and websites out there created for real estate professionals — and some include a forum feature. So, start a new thread asking for security installer recommendations. However, keep in mind that these recommendations may not all be local.
Personal connections: Chances are you have your own personal network of fellow owners, developers, or managers. Reach out to your trusted colleagues and ask who they hired to install their building security systems.
2. Ask for a consultation
Once you've got the names of some recommended installers, ask each for a consultation.
Ideally, the installer offers free, in-person consultations. This way, you can meet face-to-face and more effectively explain your security needs and goals.
Steer clear of installers who don't offer to consult with you or seem hesitant to chat with you openly before you hire them. You want to make sure anyone you hire is a good fit, so it's best to meet with them before starting the project.
By having an initial consultation, you're more likely to find someone who's willing to work with you and customize a security system that meets your needs.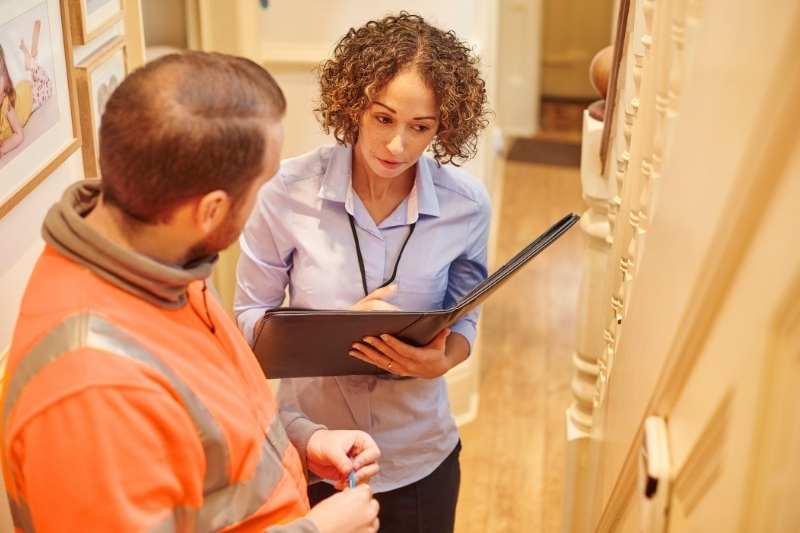 3. Ask about licenses & certifications
In addition to meeting with any potential installer and ensuring they can handle the job, you should also ask for proof of proper licenses and certifications.
Licenses and certifications are a way for installers to prove their skill and knowledge regarding a certain process or product. By hiring an unlicensed or uncertified security system installer, you run the risk of a botched installation or a voided warranty.
The best security installers will happily provide proof of license and certification. Avoid hiring an installer who lacks the proper credentials or isn't forthcoming about them.
4. Obtain multiple quotes
Finally, make sure you get a quote from more than one installer. Don't just hire the first company that gives you a seemingly reasonable quote. By getting quotes from multiple installers, you'll expand your options and ensure you're getting the best deal.
However:
Keep in mind that the lowest price isn't necessarily the best option.
Just because an installer gives you a great deal financially doesn't mean they're the right person for the job.
In addition to price, be sure to consider:
Years of experience and qualifications
Licenses and certifications
Their experience installing the specific products or systems you're interested in
Whether anyone in your network can vouch for them
How long they estimate the installation will take
Whether they offer installation warranties
Whether they offer repair and maintenance services in the future
Takeaways
Choosing the best security system installer is crucial to ensuring that your property is safe. After all, even the most comprehensive security system is ineffective if not installed correctly.
So, remember to:
Opt for a trusted professional instead of a DIY installation.
Ask your network (in-person and online) for recommendations.
Request consultations (ideally in-person) with any prospective installation companies.
Make sure you hire a licensed installer with the proper credentials and certifications.
Shop around and get a quote from multiple providers before choosing the best one.