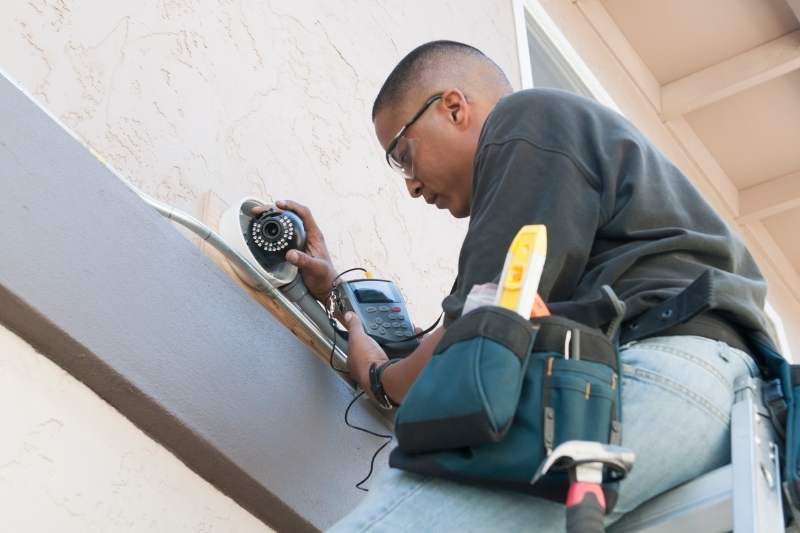 Whether your physical security company serves clients in the commercial or multifamily sector, the fact remains that every building needs proper security measures in place. But how do you reach those buildings and outshine your competitors to earn their business?
This guide will help. If you're wondering how to get clients for a security company, keep reading for helpful security marketing insights, tips, and strategies.
This guide covers:
How do I make my security company stand out?
To make your security company stand out, make sure you establish a strong, recognizable brand. Achieving brand recognition takes time, but the effort you spend developing your brand will pay off in the long run.
Start by hiring a reputable firm that can help you establish a logo, a color palette, and other essential branding elements. Then, put those elements to good use.
Tips to make your security company stand out:
Use bold signage on-premises. If you maintain a storefront or showroom, invest in a bright, attention-grabbing sign.
Invest in swag. Everyone loves free stuff! Invest in 'swag' featuring your company's logo to give out at trade shows, networking events, job sites, and even just in your day-to-day life.
Highlight unique services or guarantees. Consider what really is different about your company compared to your competitors. Do you offer a 100% satisfaction guarantee? Do you offer a unique service that others don't, such as integrations? Or, do you service a unique industry like gated properties? Tell people what makes your company special!
Watch and learn how to get new clients for your security company:
How can I promote my security company?
Whether you're an installer or an integrator, you can promote your security company by establishing a marketing budget and choosing the tools and tactics that work best for your unique company and clientele.
When determining how to promote your company, it's important to consider your location and the industries you serve. Different marketing tactics will resonate differently with different people.
For example, a young apartment property manager may respond better to digital advertising. Meanwhile, an established executive working in commercial development might be more responsive to in-person connections made at an industry conference.
Regardless, promote your security system company through channels like:
Social media
Social media presents two opportunities: Organic content creation and customer engagement, and paid advertising.
You can generate organic interest in your business by posting consistently on social media and engaging with your followers. And you don't have to be a social media expert to reap the benefits of these platforms. The most successful accounts are often those that come across as genuine. So, share photos and stories of your team at work, successful installations, and tips and tricks for choosing or upgrading security systems.
You can also use social media to run paid advertising campaigns. However, this requires some effort and patience to get right. If you don't have the time or interest in setting up paid social campaigns, consider outsourcing it to a marketing firm.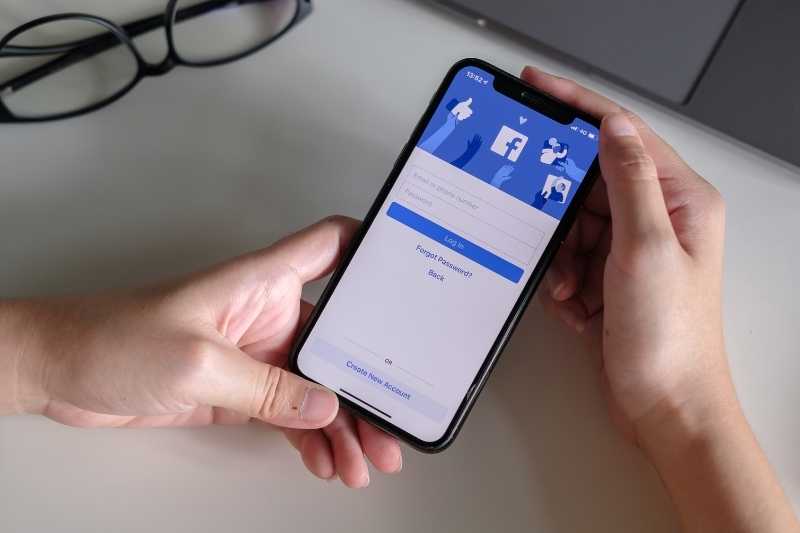 Your website
A website is a must if you want to grow your business in the digital age. Whether you're a small local business serving just one metro area or a large company with a presence in multiple states, your website can generate more leads than multiple other marketing tools combined.
Not only does a professional-looking website generate leads, but it also helps qualify those leads. If your website clearly lists all the services or products you offer, anyone seeking something outside of your expertise knows to go elsewhere. This saves you time communicating back and forth with prospects who aren't the right fit.
Third-party directories
Directories are websites or platforms that list businesses and often display their contact information, service lists, and customer reviews. For a security company, you should have a listing on platforms like Yelp and Angi.
Listing your business in third-party directories:
Helps you reach prospects who wouldn't otherwise have found you
Displays customer reviews, which are a huge factor in a prospect's decision to contact you
Provides all the necessary information about your business in one place
Google ads
Paid ads on search engines like Google may be one of the most lucrative marketing tools to get clients for a security company.
After all, when someone needs a new security system for their apartment or office building, what's the first thing they're going to do?
They'll probably Google something like "security company near me."
By putting money behind the ads that appear in Google and Bing searches, you'll likely earn lots of warm leads from people who are in immediate need of your services.
Word-of-mouth
Don't underestimate the power of word-of-mouth marketing!
When offering important services like security and access control installation, trustworthiness is vital. If a prospect doesn't trust that you can get the job done right, you'll never win their business.
That's why having someone recommend or vouch for your company is so effective. If a trusted friend told you they had a great experience with a particular security consultant, you'd be more likely to trust that company yourself.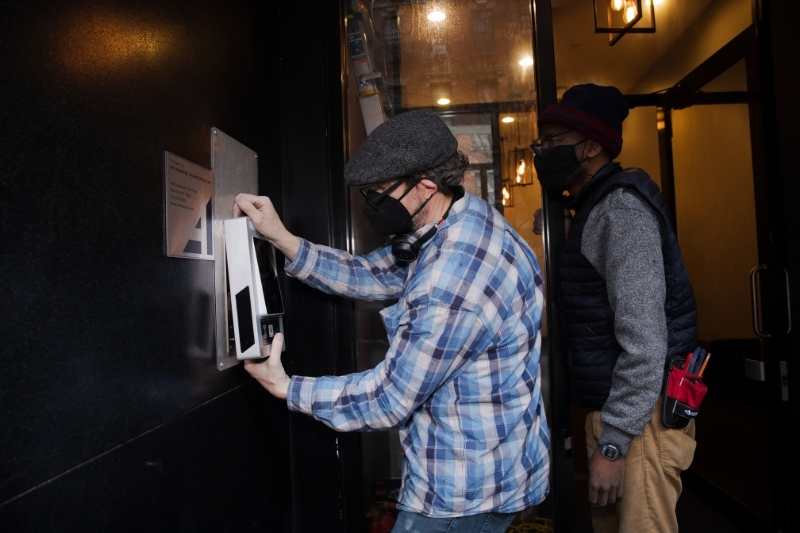 5 tips for marketing a security company
You know you have the skill to get the job done right, you just need the tools to get more customers. So how do security companies get clients? With effective marketing.
You need a thorough marketing plan for your security company if you want to land more clients.
Here are five marketing strategies for a security company:
1. Identify your target market
You can't effectively market your business if you don't know who you're marketing to. But what's the target market for a security company?
Well, that depends on a few factors.
To determine your security company's target market, ask yourself:
What kind of services do you offer? For example, do you specialize in low-voltage installations?
Do you prefer to take on several small projects, or fewer large projects?
What kinds of clients have you had the most success with previously? Small multifamily buildings? Large office complexes?
Who are the decision-makers at the companies you serve? What are their needs and priorities?
What are the socioeconomics of the area(s) you serve?
2. Ask for reviews from happy customers
As we discussed, word-of-mouth is one of the most effective ways to earn new, loyal customers. And you can supplement word-of-mouth growth with the next best thing: genuine customer reviews.
After every job, ask the client if they're satisfied with your work. If they say yes, ask if they'd be willing to write a review of your business. You can gather customer reviews on your website, Facebook, Yelp, Google, and other platforms.
And what if you have a not-so-happy customer?
Ask them for feedback! Express a sincere apology, offer to make things right, and always ask for feedback on what went wrong and what you could do better next time. This will instantly assuage the angry customer and help you grow as a security business owner.
3. Don't be afraid of cold outreach & networking
It takes courage, but putting yourself out there with cold calls and emails may help you get clients for your security company.
Here are some cold outreach tips:
Find prospects on LinkedIn. Determine who the "decision makers" are in your industry, and search for those professionals on LinkedIn. Send them a message and ask them to join your LinkedIn network.
Attend industry events. Seek out conferences and trade shows. While attending, share your business card with everyone you meet, and ask for their cards as well. After the event, reach out to those contacts by phone or email.
Offer something of value in your cold outreach. You can offer value in a few ways. First, you could offer a discount or other type of incentive to get the lead's interest. Or, you could offer free content, such as a free buyer's guide to security systems or a white paper on the effectiveness of various security solutions.
Learn why WSS Integrated Technologies chooses ButterflyMX for its clients:
4. Develop trust with partners to earn repeat business and referrals
If you land a great client, put in the time and effort to develop a relationship with them. Perhaps they have more business you could win. Or they might know someone else seeking your security services.
The stronger your relationship, the higher your chances of repeat business and referrals.
5. Offer the right products & services
Just like you have to know who your target customers are, you also have to know what they want and need. So, tailor the services you offer to meet your distinct clientele's needs.
For example, if you have the most success selling to and serving multifamily properties, refine your offerings to best meet their needs. Multifamily properties often need security solutions designed for visitor management and access control, so be sure to offer those types of products.
Takeaways
When done right, security advertising is effective without being overly time-consuming.
If you're wondering how to get clients for your security company, you should:
Promote your company across channels like social media, your website, third-party directories, Google ads, and word of mouth.
Determine your target market first.
Always ask for reviews from happy customers.
Embrace cold outreach tactics.
Develop trust and relationships with loyal partners.
Tailor your products and services to your clientele.