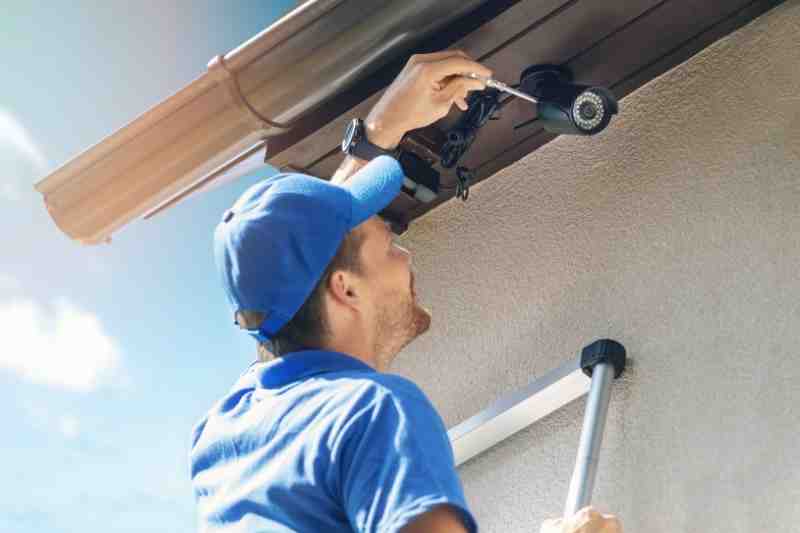 Making sure your property has proper security is one of your most important jobs. While tenants might appreciate luxuries like high-end amenities, they ultimately expect to work or live in a place free from unauthorized intruders and crime. But if you need help establishing security protocols throughout your property, who can you call? The answer: a physical security consultant.
In this post, you'll learn what a physical security consultant does and how they'll help you. Finally, we list some of the things you should look for if you're interested in hiring a physical security consultant.
This post covers:
What does a physical security consultant do?
A physical security consultant is a security specialist that you can hire to analyze your property and recommend upgrades, fixes, and hardware additions that will improve physical security.
Physical security consulting firms come in all sizes, from local one-person operations to larger companies that service clients across the globe.
If you're a property owner, physical security consultants survey your property and recommend changes you can implement to make your building more secure. These recommendations might include implementing new operating procedures for staff to follow or installing more hardware, like fences, signs, or cameras.
However, if you're an architect in charge of designing a property, a physical security consultant will provide broader recommendations. In these cases, consultants will likely recommend larger changes related to the building's infrastructure and ability to support security on a structural level.
So, how can physical security consultants offer such a wide range of services? Well, there are different types of physical security consultant jobs, each with different skills and areas of expertise.
Discover how to get clients for your security company:
2 types of physical security consultants
The two types of physical security consultants are:
1. Security engineers
A security engineer is concerned with the physical, architectural, and environmental methods of maintaining security.
Security engineers are best employed by architects interested in making sure that their property designs provide ample security. A security engineer can assess the criteria for a project and translate them into specifications.
For example, say a security engineer recommends you add a network of security cameras. They'll also help determine the best ways to power those cameras, how the system should be wired, and whether you need to make any structural changes to your design to accommodate the cameras.
2. Security consultants
Security consultants look at security from an operational, day-to-day perspective. Although security consultants might still suggest that you add hardware like access control devices and surveillance systems, their main focus is on the operational and organizational procedures that your staff follow to secure the property.
Property owners looking to improve security would probably prefer to hire a security consultant over a security engineer, especially if they aren't interested in intensive renovations or major additions.
Combining engineers & consultants
Some consultants have experience with both the engineering and the procedural sides of physical security. These are full-service consultants. Depending on your property's needs, you might consider hiring a full-service consultant to get a more holistic view of what you'll need to improve security.
Physical security consultants & electronic access
These days, you have an incredible variety of options when it comes to securing your property. From smart locks to keypads, the latest advancements in access control use electronic components and the cloud. In particular, these advances give tenants more ways to unlock doors and staff a way to make system-wide changes from any laptop or smartphone.
If you want to embrace the future of access control, you might feel overwhelmed by the number of choices available. Whether you're planning to construct a property or you already own one, a physical security consultant can guide you through your options and help you choose the ones that will best fit your needs.
To make sure the tenant data you store on an electronic access system is safe and encrypted, you'll need to invest in cybersecurity measures as well. A security consultant can also help with this. The best physical security consultants don't just deal with physical hardware — they also know the best ways to protect an electronic access system from hackers and cyberattacks.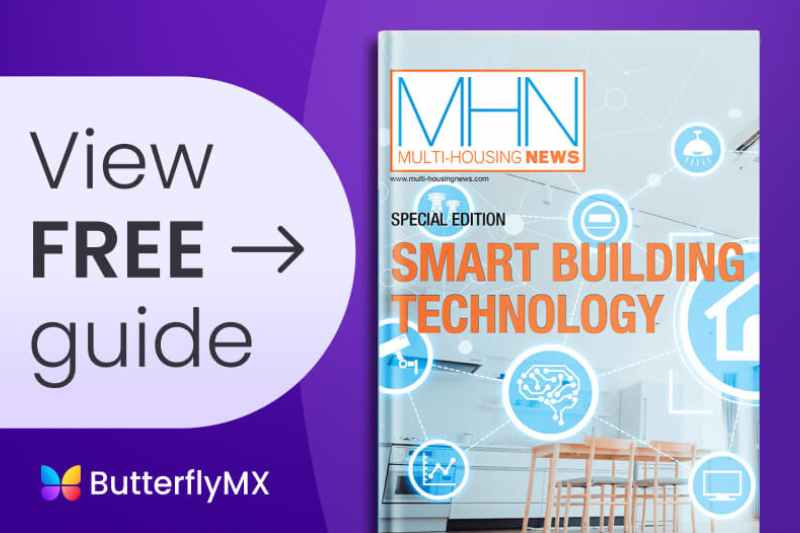 Why you should hire a physical security consultant
Physical security consultants benefit property owners, designers, and everybody involved in a property's construction and management. So, here's how physical security consultants help people involved in different stages of the real estate process.
Learn how a physical security consultant can help you if you're a:
How physical security consultants can help property owners
Physical security consultants have helped countless building owners beef up security at their properties.
When you hire a physical security professional, you increase security, tenant satisfaction, and staff efficiency.
Increase security
A physical security consultant will point out blind spots that you've overlooked.
Security comes in many forms, whether you're considering the flow of traffic on your property, crime prevention, or emergency preparedness. And taking it all on is a big job for even the most experienced property owners. A consultant will help you consider all of these variables and more.
Increase tenant satisfaction
Tenants like knowing that the people responsible for their homes and workplaces have their best interests in mind. In fact, by letting tenants know that you've hired a physical security specialist, they'll feel like you're looking out for them.
Additionally, you can spotlight your consultation to prospective tenants to set your property apart from others. You can also charge higher rents by using your consultation — and associated security upgrades — as a selling point.
Increase staff efficiency
A physical security consultant suggests new processes and hardware additions that will reduce inefficiencies and errors.
For example, say you own a residential property. A residential security consultant might notice some inefficiencies in the way your management staff hands out keys to prospective tenants taking self-guided tours. So, a consultant might recommend that you install a key locker where staff can store unit keys and easily control who can retrieve those keys.
Of course, this is only one process out of many that a consultant might comment on and reorganize.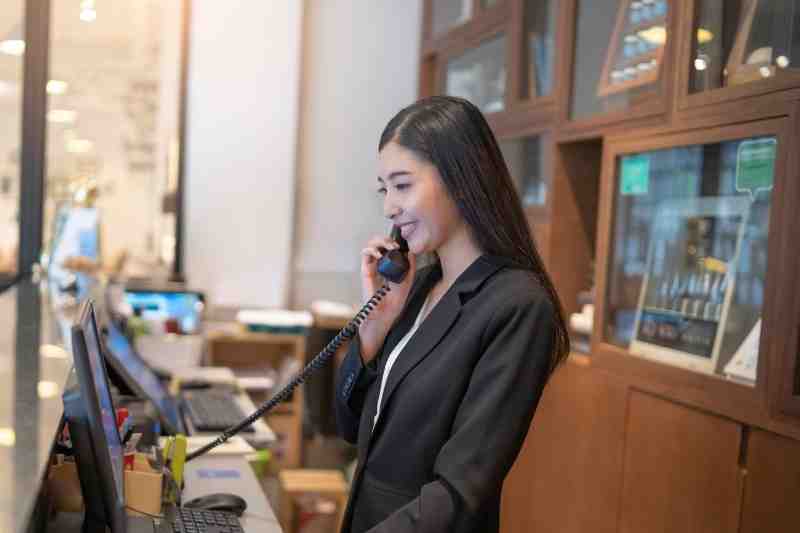 How physical security consultants help architects
As an architect, you already juggle dozens of concerns with each property you design. By enlisting the help of a security consultant, you're not just getting help with your plans. You're also gaining access to your consultant's network of installers and integrators, as well as the latest advances in the world of security.
A physical security consulting service will go over your plans with security in mind. They'll help you consider variables like the interior flow of traffic or any existing security measures you've planned out from the perspective of a security veteran.
Security engineers are also well-versed in the theories regarding a building's relationship with its environment and how that affects the number of crimes that happen on the property. A physical security consultant will help you find ways to reduce the chances that a crime will occur by pointing out areas that need lighting, barriers, or signs.
This is the concept of crime prevention through environmental design. The right security engineers and consultants understand this concept and will make sure your designs adhere to it.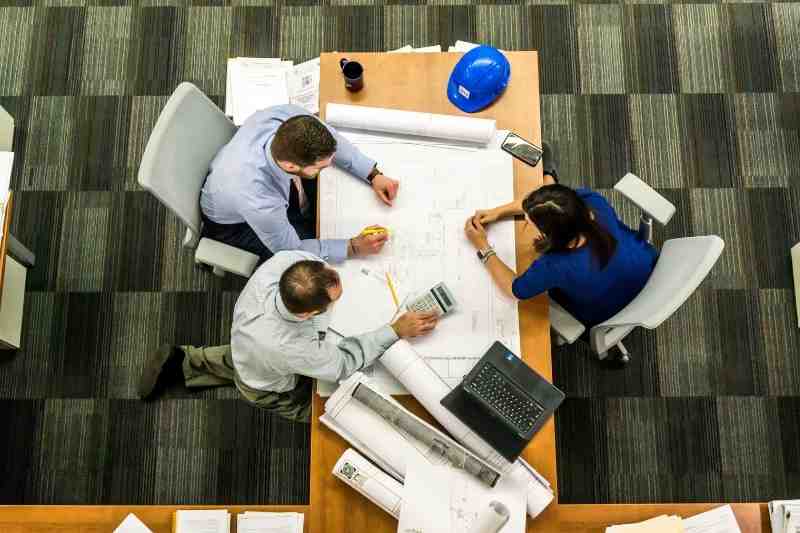 What to look for when you're hiring a physical security consultant
While physical security professionals will contribute a lot of value to any property, you need to make sure that you hire the best of the best. Here are a few things you can ask about to ensure the search for your own physical security consultant goes well.
When you're hiring a consultant, ask about these three performance indicators:
Security certifications
The best security consultants constantly spend time learning and improving their own skills — and they have the certifications to prove it. Physical security consultant certifications prove that a consultant has mastered a particular subject and can apply what they've learned to the real world.
You might ask about certifications from these and other sources:
Federal Emergency Management Agency (FEMA)
Center for Development of Security Excellence (CDSE)
Counter-Terrorism Certification Board (CPSC)
Global Information Assurance Certification (GIAC)
American Society of Industrial Security (ASIS)
Past clients
Make sure that your physical security consultant has a proven track record of success. Check into their backgrounds and references to see a full picture that fully informs your choice.
Ask if you can speak to a prospective consultant's past clients or read any testimonials. The best physical security consultants attract clients with past examples of their impact on other properties.
Your consultant's existing relationships
Even though you might have connections within your field, physical security is a world of its own. A security consultant should be able to connect you to a variety of vendors so you can turn their recommendations into reality. Your consultant might even have enough pull to get you hardware and equipment at discounted rates!
Takeaways
With their security-specific expertise, physical security consultants will help you keep your property safe. That is, a physical security consultant uses their know-how and existing connections to help you ensure maximum security.
In short, whether you're an owner or an architect, enlisting the services of a physical security consultant is worth your while. And remember, when you're looking for a security consultant, make sure you choose the best person by asking about certifications, past clients, and their professional network.