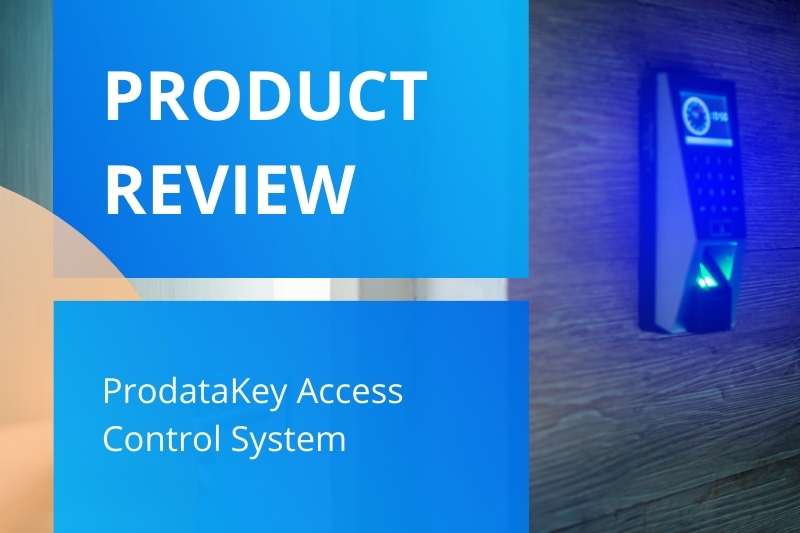 If you're seeking a solution to manage access into or within your building, you might know to choose a cloud-based access control system. But which cloud-based system should you choose? There are tons of options available — including well-known provider ProdataKey (PDK).
In this post, we explore PDK's access control solutions, how they work, pricing, and pros and cons. So, read this review to decide whether PDK is a good solution for your building.
This post covers: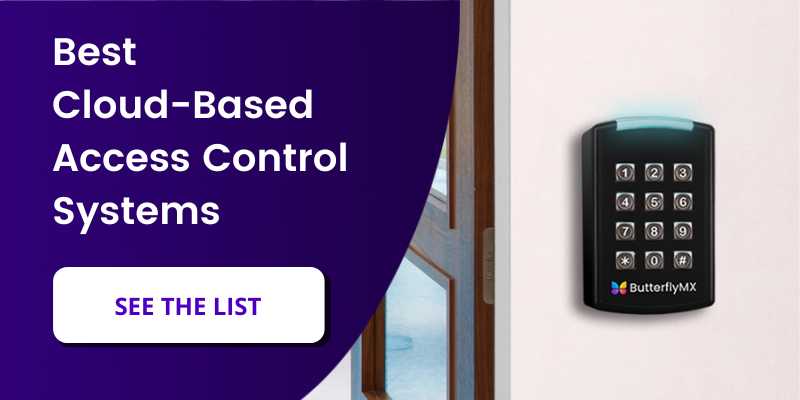 About ProdataKey
ProdataKey is a Utah-based access control solutions provider founded in 2011. After just 10 years in business, ProdataKey has positioned itself to be recognized by Mountain West Capital Network as one of the top 100 fastest growing companies six years running.
ProdataKey saw a need in the industry to eclipse outdated access control technology and produce an innovative, mobile-first platform that building owners demanded.
PDK recognizes that when their partners succeed, they succeed. Working by this philosophy compelled them to create meaningful and lasting relationships through transparency, trust, and communication. The company remains committed to ongoing research and innovation to produce the most up-to-date technologies to meet its partners' needs.
How ProdataKey works
Since mobile devices now drive the bulk of internet traffic, ProdataKey is all about any time, anywhere, any device. This means its PDKio cloud-based software platform is built for the mobile user at every level. So, you can program ProdataKey's system from either a PC or mobile device to manage access for tenants, visitors, deliveries, and staff.
In conjunction with the PDKio cloud-based software, each site requires at least one Cloud Node controller with an internet connection. The Cloud Node — the primary system panel and the gateway to the PDKio platform — communicates with all door controllers and becomes a fully integrated access control solution.
Additional access controllers can be added to the system to operate 2-8 doors and up to 8 floors. Two outdoor controllers, one with a waterproof cover, are also available for vehicles and outdoor foot traffic.
Components of the ProdataKey system are:
Controllers: PDK's access controllers connect to the Cloud Node and are sold according to the number of doors you need to control. You can start with a basic system but add additional controllers to scale with network, PoE, and wireless options.
Readers: PDK's offerings include keypad, touchless, QR, and card/fob readers.
Credentials: From clamshell cards to key fobs to mobile and Bluetooth credentials, PDK offers a variety of credential options.
Integrations: PDKio integrates with a variety of proptech solutions, such as surveillance systems, visitor management platforms, and video intercoms like ButterflyMX.
Peripherals: Other PDK devices are available to extend your wireless signal, provide power to your controllers, and test your signal strength.
Watch how ButterflyMX works:
Review of ProdataKey
As you consider an access control system for your commercial or residential building, you should always examine a system's features, cost, and pros and cons. Below, we cover these factors for ProdataKey.
Features
Cloud-based software: No need to worry about losing data or systems crashing. PDK's cloud-based platform is available anytime, anywhere, from any device.
Red™ High-Security Cloud Node: ProdataKey Red™ high-security controllers and credentials pair with Red™ high-security readers, which include OSDP secure connectivity, high- and low-frequency communication, and mobile-ready options.
Proactive alerts: PDK's system offers real-time, customizable alerts about access activities.
Group permissions: Property staff can easily assign permissions on an individual or group basis from any device.
Automatic updates: Automatic updates remove concerns about whether your system is secure and up-to-date.
Mobile credentialing: With PDK, users can open doors with their phones from the Touch.io app.
Scalable: No matter the size of your building, PDKio software meets the requirements of small to enterprise-sized operations.
Seamless integrations: ProdataKey's open API enables integrations with other products such as video surveillance, intercoms, and visitor management systems.
ProdataKey cost
ProdataKey pricing isn't available on its website because pricing depends on the number of doors to which you need to control access. However, PDK can create a custom quote for your building. You can request pricing by contacting them.
However, third-party websites list pricing for some PDK hardware:
Access control panel: $1100
Single-door controllers: $500 – $600
Eight-door controllers: $1500
Two-door kits: $2100 – $2300
Pros & cons
Pros:
Systems are easily scalable to meet the needs of a growing business.
PDK integrates with ButterflyMX to enable safe and seamless visitor access.
Large selection of controllers and credentials.
Cloud-based software doesn't depend on site-based storage and offers real-time data.
Easy and user-friendly platform for all property managers and partners.
ProdataKey Red™ high-security controllers and credentials offer enhanced tenant safety.
Cons:
A limited number of integrations are available at present.
Skews toward commercial properties rather than multifamily buildings.
No video access control options.
Should you get ProdataKey?
Even though ProdataKey is a relative newcomer in the access control industry, it has enough miles behind it to be recognized as a leading provider.
This growing company may be the right fit if you need to control access to various rooms within your commercial building or apartment. Their powerful cloud-based software makes it easy to manage access on the go from any device. Plus, PDK's hardware is durable and scalable, serving as an effective access control solution for buildings large and small.
However, PDK doesn't offer any visitor management features. So, if you need to control access for guests or anyone else without authorized credentials, you may have to consider other systems.
Alternatives to ProdataKey
There are countless access control products and systems on the market. But if you're looking for a system that offers visitor management and video access control, consider ButterflyMX.
Unlike many other access control systems, ButterflyMX provides a way for visitors to request property access. The ButterflyMX video intercom is a sleek entry solution that enables video calling between visitors at your building's entrance and any resident's smartphone. With just a tap in the ButterflyMX mobile app, tenants can unlock the door for themselves and their guests.
And ButterflyMX extends that simple, smartphone-based experience beyond the front door. Use ButterflyMX keypads to control access within the building, such as to amenity spaces and private offices. Tenants can unlock doors with keypads using a PIN code or their smartphones.
Finally, ButterflyMX intercoms and keypads have cameras, which enhances security at your building. Video calling allows tenants to confirm a guest's identity before granting them access. And both keypads and intercoms take a photo of every entry event, creating a digital audit trail for property staff to review any time.
ProdataKey vs. ButterflyMX
ProdataKey is an effective access control solution for many buildings, especially commercial properties. However, ButterflyMX is a more robust solution because it offers products to control access at every kind of entrance, for visitors and tenants alike.
| Feature | ButterflyMX | ProdataKey |
| --- | --- | --- |
| Visitor access | Yes | No |
| Video calling | Yes | No |
| Built-in camera | Yes | No |
| Integrations with other systems | Yes | Yes |
| Multiple entry methods | Yes | Yes |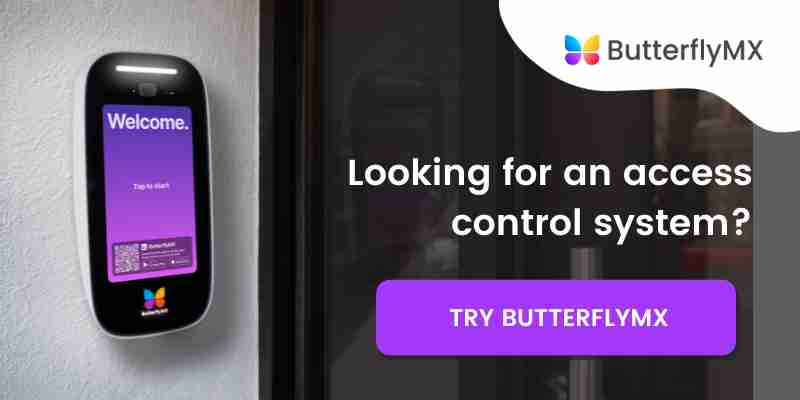 Disclaimer: ButterflyMX provides these blog posts to help our customers and potential customers make the right business decisions for them. Our blog posts are based on the information we have available to us at the time of writing.