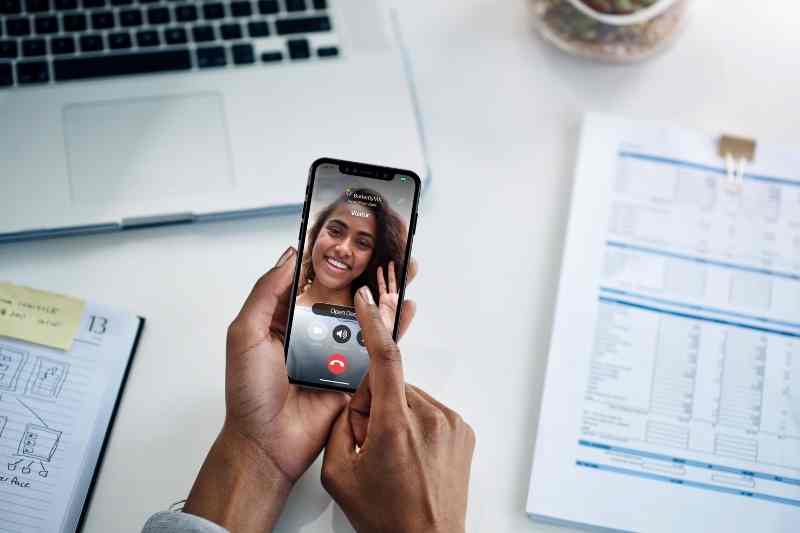 No matter the type of property you own or manage, you need a robust access control system. For the safety of your building, tenants, staff, and even visitors, you should have controlled access to ensure only authorized people can enter your property. So, one solution is to install a video access control system.
With video access control, you'll have video of everyone who enters your building. Also, some systems even allow tenants to have a live video call with their guests before granting them property access. Read this guide to learn more about video access control, how it works, and why your building needs it.
Navigate this guide:
What is video access control?
To start, video access control systems provide video of all entry events and requests into a property. The access control system either comes equipped with a built-in camera or integrates with video cameras installed within a building.
Importantly, video door access control assures property managers and owners that only authorized people with correct access credentials can enter restricted areas — such as apartment amenity spaces or office supply closets. In other words, the system helps make sure no one is giving access to an unauthorized person.
Lastly, video entry systems are commonly cited as the best visitor management solution since tenants can visually confirm a visitor's identity before granting them access. With other access control systems, there's no way for residents to see who they're letting into the building. So, video entry systems provide residents, building staff, and property managers with peace of mind.
All video access systems have four essential components:
Access controller panel
Access reader either with built-in or external camera
Door release mechanism
Access credentials (key fobs, mobile devices, or biometric scans)
Watch how ButterflyMX works:
3 ways to enable video access control
There are three ways to enable video access control at a property. First, you can add an external camera installed next to your current access control system. The second option is investing in an access control system with a built-in camera. Last, you can install keypads with cameras at doors to restricted rooms throughout the building.
The three ways to enable video:
1. Connect the access control system to a video camera
One option is to connect an external video camera with your current access control system. The video camera allows staff and tenants to view video footage of whoever is at the door.
However, because you're connecting two completely different systems, there will be some inconveniences. For instance, you might have to cross-reference video recordings and access event logs. And there likely will be a lag in one system or another, presenting conflicting information and inaccurate timestamps.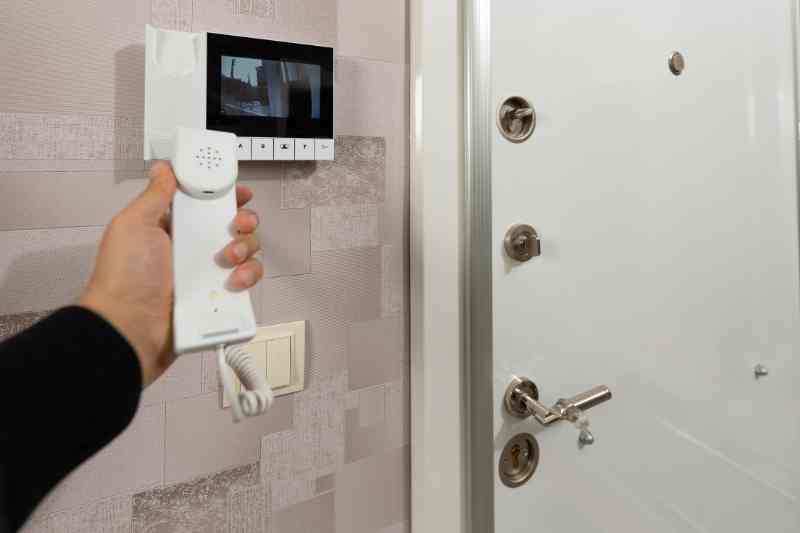 2. Video intercom system
Luckily, there is a better and more modern solution. Video intercom access control comes with a built-in camera for video calling and visual verification. These systems wirelessly send both video and audio footage to the resident when a visitor is at the entrance.
Modern video intercoms include a screen for visitors to see video footage of the resident, enabling two-way video calls. Less advanced video intercom systems — that don't have screens — only offer one-way video calls, where tenants can see visitors, but visitors can't see the tenant.
These systems, which have fewer features and limited functionality, can also be called video doorbells with access control. One example is Amazon's Ring Doorbell, which is like a  traditional doorbell but with a camera so tenants can see who's at the door. When paired with an access controller, the doorbell allows tenants to open the door or gate remotely.
3. Keypads with cameras
If you also want to control access to rooms within a building, invest in keypads with cameras. You can control who has access to areas like amenity spaces and supply closets. The keypad's built-in camera takes a photo every time someone enters the room. That way, you have a convenient audit trail for added security.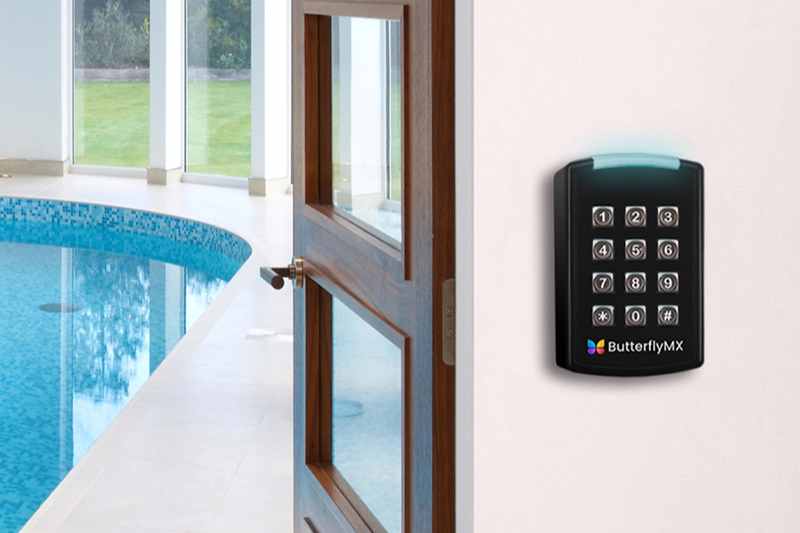 How video access control works
Video access control works differently depending on the type of system. But all systems have the essential job of helping the building community control who comes in while providing video confirmation of every access event.
Below are the three main ways that it works:
1. Place & answer video calls
Tenants typically use video access control to enter buildings like any other access control system. For example, they simply present their access credentials to the reader, and if the information matches what's in the control panel's database, then the door unlocks.
The system keeps a photo or video trail of every door entry event that can be viewed at any time. So, building staff can ensure that a credential matches the person's identity, which can be especially useful in commercial properties.
If a tenant loses their access credentials, they can place a video call to the management office. The building staff then can verify that the tenant has authorized access by matching the video footage of their face to the picture they have on file.
Tenants also receive video calls from visitors requesting access.
2. Visually confirm a visitor's identity
Video entry systems simplify visitor management. Tenants need either an in-unit device or a mobile app to answer video calls from visitors.
When a visitor places a video call, the tenant can see and speak with them. This allows tenants to visually confirm a visitor's identity before granting access.
3. View and manage access events
Lastly, video access control systems keep a log of every access event with a corresponding trail of time- and date-stamped photos. So, building staff can always review who accessed which parts of the building and when.
Watch how ButterflyMX improves the resident experience:
Benefits of video access control
If you're in the market for a new multi-door entry system, choose one with video capabilities. There are various benefits of having a video access control system — the biggest advantages are enhanced security and convenience.
Here are the top five benefits of video access:
Improved security: Protect your property by having visual confirmation of credentialed tenants, staff, and visitors. The video element can even make contact tracing for health or security purposes easy and convenient.
Remote management: Manage and view access events from anywhere on any device. You can address and manage entry events with remote access granting capabilities.
Prevent tailgating: Video gate access control is an integral part of preventing tailgating at gated communities. The system captures pictures or video footage of unauthorized vehicles entering the premises as it happens.
Agile response: With real-time video captures of suspicious entry activities, you can respond and catch trespassers immediately, preventing crimes from happening.
Integrations: Easily integrate your property management software with the access control system. That way, any changes you make to your rent roll will automatically sync with the video access control system.
Choosing the best solution for your building
Reap all the benefits of video access control by investing in a video intercom with a camera. By controlling access with a video intercom system, you'll maximize security while creating the most convenient access experience for staff, tenants, and visitors.
Finally, choose a wireless system that connects to the internet. This way, staff, and tenants can manage building access on any device with an internet connection since all the data will be stored on the cloud.  What's more, internet-based systems easily connect to tenants' smartphones. So, tenants can let themselves and their guests in.
Ways to connect access control systems to the internet:
Hardwired internet connection (via Ethernet cord)
WiFi-based internet connection
Cellular network
ButterflyMX video access control
Overall, ButterflyMX is the best video access control solution. To complement your video intercom at the building's entrance, install ButterflyMX keypads with built-in cameras at secondary or interior entryways. Together, these devices create one complete access solution offering live video footage and a photo audit trail of every door release event for your entire building.