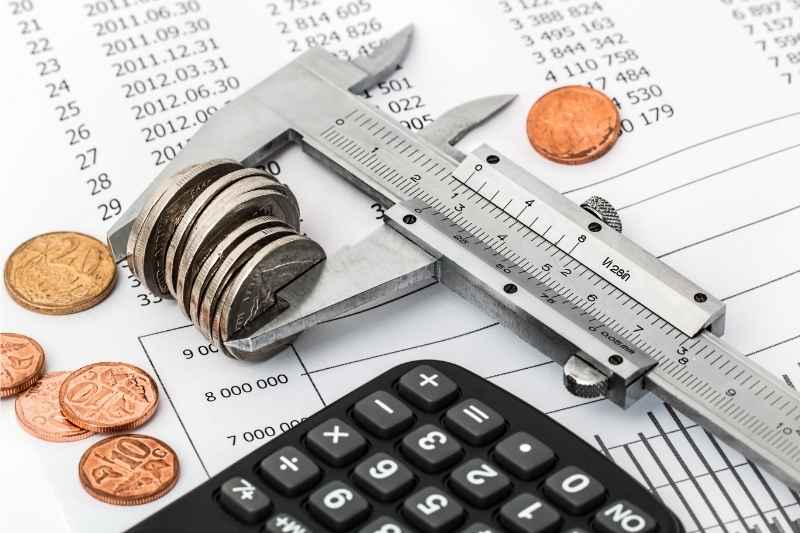 Maintenance is an inevitable expense at your building. So that's why you need to create a thoughtful rental property maintenance budget.
Your residents will feel the direct effects of every repair and maintenance procedure, so it's important to invest enough money into them. This guide will cover effective strategies for you to get the most out of your budget as well as how much you should budget for maintenance in the first place.
Read this post to learn:

How much to budget for rental property maintenance
On average, your rental property's annual maintenance budget should be between 1-4% of your property's estimated value.
For example, if your property is worth around $2 million, then it's reasonable to spend between $20,000 and $80,000 on maintenance every year.
To determine whether to budget 1% or 4% of your property's estimated value, you need to also consider factors such as:
The age of your building.

Older buildings will likely need more frequent repairs than newer ones.

The location of your building.

Areas with extreme climates such as strong winds and harsh winters will need a much higher maintenance budget.

How many tenants are in your building.

The more residents you rent to, the more wear and tear your building will experience. Therefore, larger buildings may need a bigger maintenance budget.

Your property's turnover rate.

If you have a particularly high turnover rate, you probably have to perform a lot of routine maintenance for move-ins and move-outs. As a result, you may need a larger maintenance budget.
There are other ways to calculate your building's maintenance cost, but this is the most effective.
Remember, in an ideal world (and when you spend wisely) you won't need to use all of your budget. Ultimately, your rental property budget template will change based on whether you're planning on expensive repairs or remodeling. The amount your tenants pay in rent can also be weighed into your budget estimates.
Watch how ButterflyMX works:
5 ways to manage your rental property maintenance budget
Now that you have a budget in mind, it's time to make the most out of it. Anticipating the unexpected, hiring the best crew in advance, and identifying your biggest expenses are key to effective property management.
To make the most out of your budget, you should:
1. Choose a property maintenance team
Choosing the right team to provide rental property maintenance services can go a long way toward successfully managing your budget.
Ultimately, your property maintenance team will either be in-house or contracted maintenance workers.
In-house, as the name suggests, means your team will be hired and trained to work on your property specifically. Go for an in-house team if you want to have more control over your maintenance team. However, keep in mind that an in-house team requires ongoing training and efforts toward hiring and retaining staff.
Contracted maintenance workers are sent from a company you partner with. They're trained and have specific protocols that they follow. They also tend to have their own tools and supplies. However, hiring a third-party maintenance company may cost more, and the workers won't be as intimately familiar with your building. Contracted workers will also take longer to respond to crisis situations — and residents won't be happy if they have to go more than a couple of hours without running water.
When it comes to making the most out of your budget, you would be wise to spend time establishing and training an in-house maintenance team.
2. Buy in bulk
Stocking up on supplies for your building is more than just a time saver. Buying in bulk often means buying at a discounted price; which will bring your building's maintenance costs down.
From cleaning supplies to light bulbs to bolts on residents' doors, your rental property maintenance budget will be chipped away at every time your staff has to purchase something you don't already have. Buying supplies on an as-needed basis costs more — both in terms of time and money. It's the little things that really add up when it comes to how you budget for maintenance.
There's no such thing as too many cleaning supplies — especially if your building has short term rentals that need to be swiftly cleaned and prepared for the next tenant.
3. Invest in preventative maintenance
Preventative property maintenance is the act of taking steps immediately to prevent major issues from arising later. And it can save you a ton of money in the long run.
For example, every summer is bug season, which means every summer you should have pest control scheduled to come to your building. This pattern of thinking should be applied to most facets of your property.
Other examples of preventative maintenance include:
Safety inspections. Safety hazards range from electrical wiring to the integrity of certain structures and machines in your building. Being proactive by inspecting equipment before an issue arises will save you from more expensive repairs in the future.
Roof and window inspection. It's always cheaper to solve a minor leak before it becomes a major catastrophe.
Insulation. When your building loses insulation, you wind up spending more on heating and cooling.
Routine maintenance also means you should occasionally replace something entirely when a better product comes along. From installing smart lights to a mobile access control system, energy-efficient technology cuts down on costs and repairs.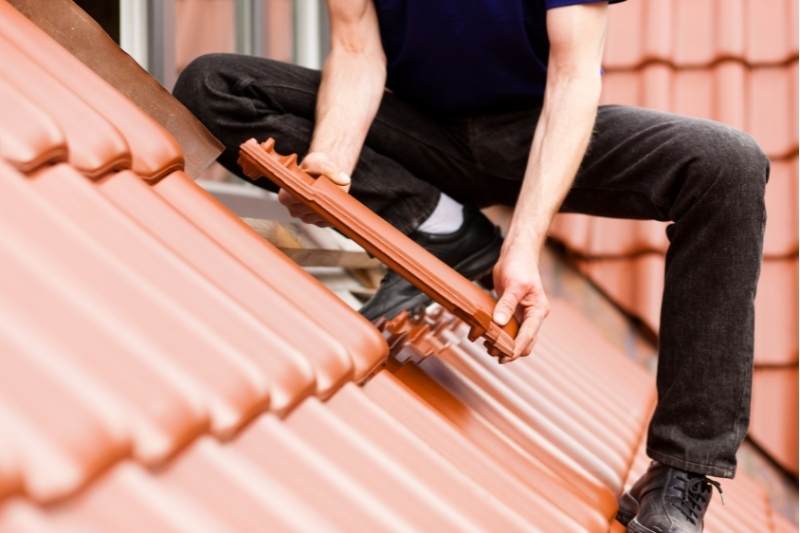 4. Keep detailed expense records
Detailed record keeping is underrated when it comes to managing your rental property maintenance budget.
Over the course of a few years of record-keeping, you'll notice a pattern of maintenance costs, random expenditures, and other details. You can use this information to improve each year's budget and prepare ahead of time for what challenges you will face. The more years of records that you have access to, the better you'll know what to expect.
If your property is a recent purchase (within the past five years), see if you can find out what work has previously been done. If this isn't possible, then hold on to the details of your building inspection. That inspection may still provide clues for what challenges to your budget you may see in the future.
Detailed record-keeping with a maintenance checklist can also help you keep track of price increases for supplies that you use. If you notice the cost of certain items has gone up, you can see whether there are cheaper alternatives.
The same goes for any contractors you hire for maintenance services. For example, if the cost for plumbing services has risen, you may be wise to look elsewhere for help.
Lastly, when it comes time to review the success of your budget, you'll want to know where each and every expense went. This will help you save even more money with the next budget.
5. Plan your CapEx in advance
Your CapEx (capital expenditures) are the biggest variables when it comes to planning your yearly budget for your rental property. CapEx includes upgrades and major additions to your property.
CapEx can take the form of:
Proptech amenities,

from video intercoms to package rooms.

New equipment

like laundry machines, elevators, and air conditioning units.

External features,

from landscaping to new windows to fresh pavement in your parking lot.
CapEx is the silver bullet to your maintenance budget plan, no matter how foolproof it is. But what you can work to your advantage is that these expenses usually require advanced planning.
It's a good idea not to factor in too many of these during one budgeting period. Payment in many cases can also be broken down or paid in installments. It's important to do your research before committing to something classified as a CapEx.
Takeaways
Your rental property's operating expenses can be put to a lot of use. But it's up to you to calculate maintenance needs on your rental property before deciding when and how your rental property maintenance budget is applied.
One year's budget is not independent of all the following years. Expect to get more and more out of each budget the longer you keep these systems in place.
And ultimately, preventative measures, spending more now to save later, and investing in reliable technology are all principles you should keep in mind.