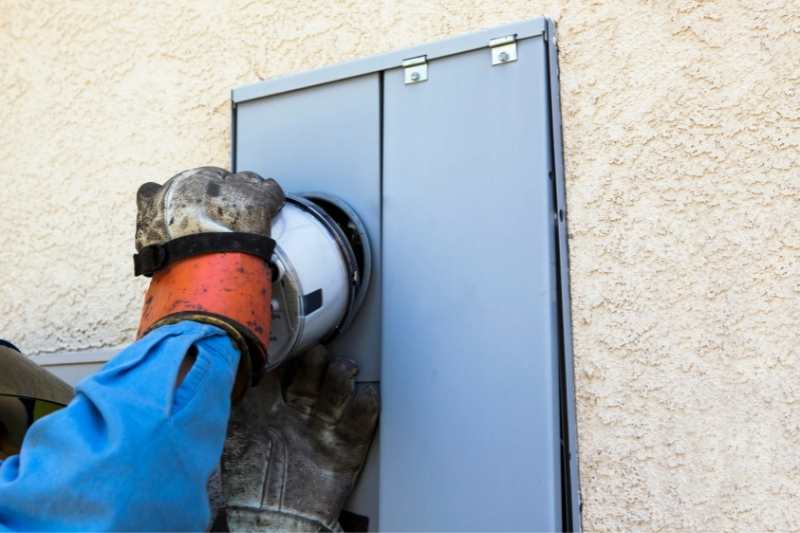 Whether you're a smart home technician wanting to broaden your customer base or a newbie to the real estate technology industry, the world of property technology (proptech) provides new and exciting opportunities. And since the industry adopts new technologies every day, it's essential to get ahead of the game to expand your business blueprint by becoming a smart home installer.
Now more than ever before, it's important to do your research and become a certified smart home installer. The proptech installer certification process equips professionals with the necessary training and tools to install specific products. In this post, we'll cover the top five things you must know to get certified.
Here are the top 5 things proptech installers must do:
1. Understand trending proptech devices on the market
Although it may seem overwhelming to keep up with the speed at which new proptech devices are released, it's the very first step in becoming a certified smart home installer. At their core, most proptech devices have the same basic wiring and installation structures. So, as an installer or integration specialist, you probably already have the fundamentals under your belt.
Even so, staying informed about the latest proptech solutions demonstrates to clients that your business model is current and relevant. If you don't already do so, subscribe to the top real estate magazines and periodicals. Staying on top of the latest proptech trends will position you as an expert in the field, and clients will trust your smart building technology recommendations.
Here are some of the most popular proptech devices on the market today:
Cloud-based access control systems
Physical keys are becoming artifacts of the past. Both property managers and tenants love cloud-based access control systems for their simplified entry solution, remote property management, and various integrations.
Additionally, access control systems make tenants feel safer at work or home than traditional keys and locks. Cloud-based systems are the best because they automatically update themselves and work seamlessly with mobile devices, like tenants' smartphones.
Learn how to install ButterflyMX:
Energy management platforms
In recent years, the real estate industry has been tackling the climate crisis head-on. In fact, the whole concept of smart buildings sprung up as the industry's way to improve a building's energy efficiency and reduce its carbon footprint.
Energy management platforms and devices include:
Innovative ventilation
Light sensors
Solar-powered panels
Package management solutions
As online shopping continues to skyrocket, property managers seek effective ways to deal with mountains of deliveries. Most importantly, they're looking for solutions that streamline the courier drop-off and tenant pick-up processes, which will lighten the burden of building staff.
Tech-powered package management solutions, such as package rooms and lockers, automate package delivery and retrieval.
2. Complete necessary training courses and certifications
After familiarizing yourself with the range of proptech devices out there, it's time to start the training and certification process. Property owners and managers specifically seek verified, certified professionals to install their proptech devices. There are a handful of programs out there to prove your newfound mastery.
Luckily, the internet opens the doors to highly valuable installer training and certification programs. For the basics — such as wiring demonstrations and choosing the right tools — e-learning platforms like Udemy and Teachable are good places to start for affordable prices.
Getting certified as a smart home installer
Once you've got your basics covered, it's time to receive your first certification. Certification allows you to partner with specific proptech manufacturers, which further widens your customer base.
Examples of general installer certification programs:
Custom Electronics Design and Installation Association (CEDIA)
Schneider Electric
Electronic Security Association (ESA)
Edison Electric Institution (EEI)
ETA International
In addition, most manufacturers offer resources, educational videos, and cut sheets exclusively tailored for the products they sell. Some even offer their own certification programs for installers and integrators.
Pro tip: Pay attention to the requirements for maintaining your certifications. You may need to brush up on your knowledge of the latest technologies and federal regulations. If your certificate has an expiration date, make sure to renew it in time.
Learn why WSS Integrated Technologies chooses ButterflyMX for its clients:
3. Know basic wiring foundations
As a professional electrician, knowing your wiring is an essential piece of knowledge to have. The type and quality of wiring you use can have a distinct effect on how proptech devices function. You don't want a client experiencing a device malfunctioning just because you used inadequate wires.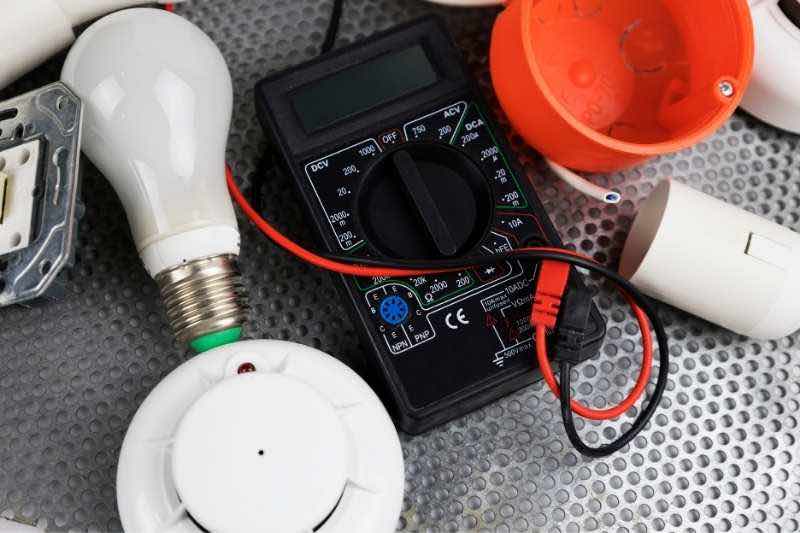 Here are the foundational types of wires you need to know for most proptech devices:
Low voltage cables: Low voltage wires are twisted pair cables that usually come in the following sizes: 18/2, 18/6, 22/4, and 24/2 gauges. The first number is the thickness of the cable, which determines how long the cable run can be and how much amperage can be drawn. The second number is how many wires there are in the shielded cable.
Category 5 or 6 (cat5, cat6) for network connection: Cat5 and cat6 cables are types of Ethernet cables that connect proptech devices to the internet. The differences between them are their transfer speeds and physical length. For the most part, cat6 offers greater bandwidth at shorter cable lengths.
Power supply: Different devices will require different power supplies. However, generally speaking, 12 volt DC power supplies are common to power proptech devices like access control systems and smart lights.
4. Acquire key tools for installations
Before going to any field job, make sure you have all the tools you need to install a proptech device. Most manufacturers supply the necessary cables and screws, but you'll have to have the rest. So, invest in a robust toolbox supplied with basic tools and gadgets that'll last years.
Essential tools to have in your toolbox:
Screwdriver
Drill
Level
Wire strippers
Needle nose pliers
Wire nuts
Screws
Wall anchors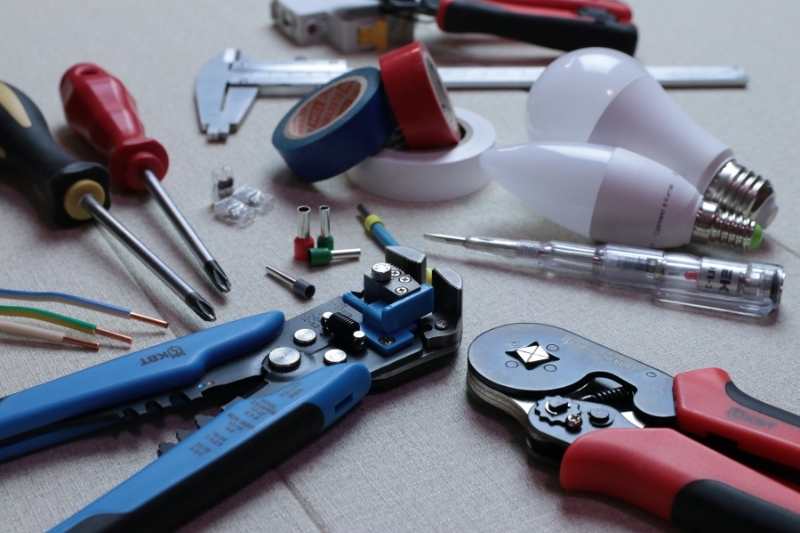 5. Understand troubleshooting 101
Your job isn't merely to install the proptech devices but also to ensure they work properly. After each installation, you should spend a decent amount of time testing the device, looking for any glitches or system failures. This is why you should thoroughly read over its troubleshooting guide and familiarize yourself with how to fix common problems for every device you install.
Remember, as an installer, you need to become an expert on the devices you're installing. The last thing you want is to be stumped by simple questions that the client asks during the walkthrough of the completed project.
Chances are that each manufacturing company will provide you with user manuals for all of their products. You may think you just need to worry about the parts of the literature on installation processes. However, it's good to familiarize yourself with how the user interface on the product works so you'll come off as a pro to the clients and answer any questions they may have.
Takeaways
As the proptech industry booms, you should seek out opportunities to grow your installation business or pivot to this section of the industry. Getting a certification in proptech installations is a good place to start.
You should educate yourself on the products out there, take time to train and learn, and familiarize yourself with the basic tools and wiring needed for successful installations. Considering how integrated we as a society are becoming with technology, proptech will continue to become a significant part of the way we live, work, and play in the future.