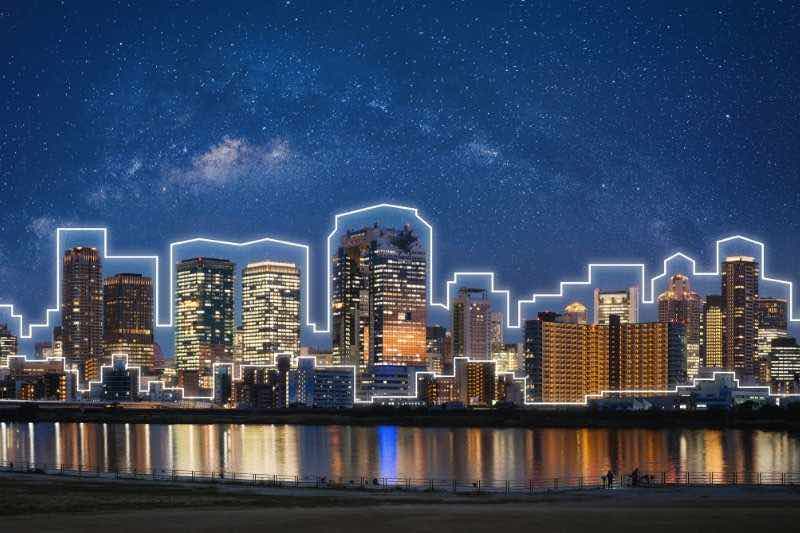 As a multifamily property owner or manager, curating the best resident experience is one of your top priorities. Today, residents control nearly all aspects of their daily lives on their smartphones, such as ordering groceries and even starting their cars.
Therefore, enabling automation to create a smart apartment environment attracts the residents of today and tomorrow. Read on to discover the world of apartment automation, how to automate processes in your building, and the best systems for your multifamily property.
In this guide, we'll review: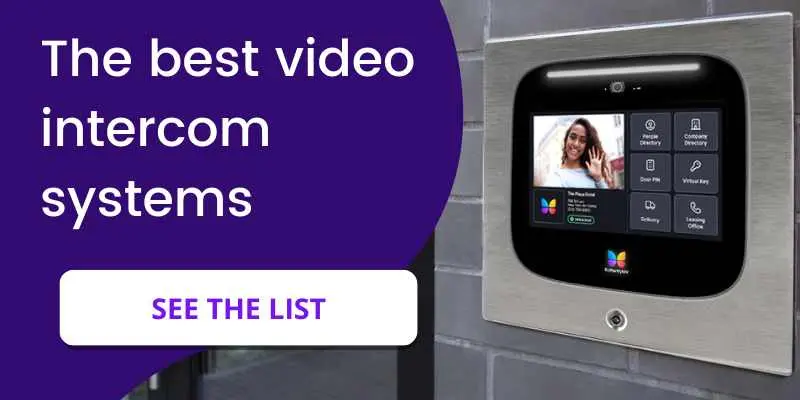 What is apartment automation?
Apartment automation refers to devices and processes that streamline certain aspects of living in an apartment building, such as property access control and room temperature settings. And usually, all these devices are connected to a central hub — sometimes called a home automation controller — that enables residents and staff to control and manage them from one platform.
Now: The concept of apartment automation stems from smart homes, which are single-family houses outfitted with internet-powered devices. But in recent years, the multifamily industry has embraced building automation systems to create smart apartment buildings.
In general, apartment automation focuses on smart devices that can be easily installed or upgraded as residents move in and out of apartment units.
However, there are some exceptions.
For example, an HOA community can install permanent condo automation systems for owners to better monitor and manage their units. An instance of this is a condo owner installing permanent smart locks to easily assign and revoke access to apartments as they cycle through various renters.
Similarly, multifamily property owners and managers can install some permanent smart devices in addition to easily removable ones. For instance, they can invest in long-lasting door entry systems that automate property access for residents, staff, and visitors. But inside individual units, they can install adjustable smart devices that cater to each resident's needs.
What is smart home automation technology in apartments?
Smart home automation technology in apartment units encompasses a wide range of devices, all of which create a tech-powered living environment that brings comfort, convenience, and security. Essentially, these devices empower residents to control various functions — from adjusting the temperature to unlocking a door — using just their smartphones.
Additionally, certain devices are specific and personalized to apartment units, while others are connected to a building-wide system.
Examples of building-wide smart devices include:
Access control systems
Ventilation systems
Elevator controls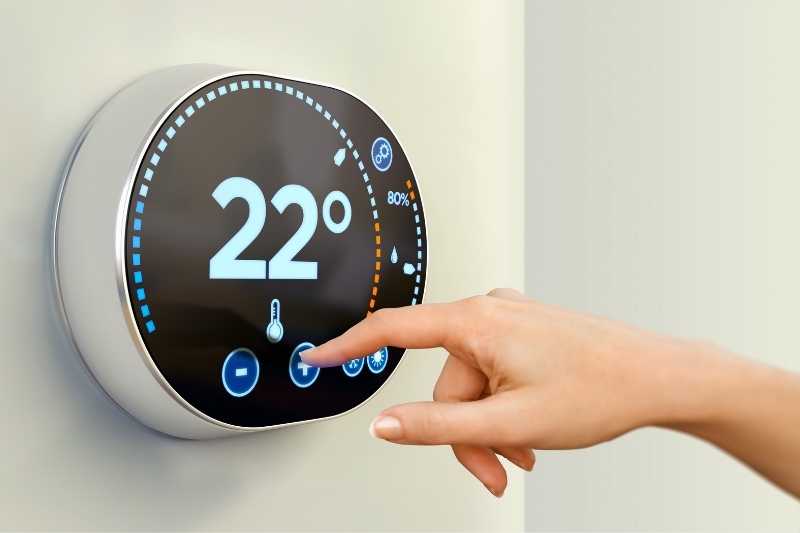 And the smart apartment devices specific to individual units are:
Refrigerators with smart egg trays
Lightbulbs and outlet adaptors
Speakers and TVs
Monitored blind controls
Moreover, some residents might complete their own DIY home automation system installations that they can easily uninstall and take to their future apartments. Remember to lay out your property's rules regarding DIY projects, such as the approval process and certification of insurance requirements if they use third-party electricians or installers.
How do you automate an apartment?
The best way to automate an apartment building is to install a strong, building-wide WiFi router. After all, you can get all the world-class intelligent devices, but they're useless if there's no internet connection to power them on.
After establishing a steady WiFi connection, follow these steps to automate your building:
Identify the apartment automation gadgets best suited for your residents. The devices should be easy for residents of all ages — and tech skills — to use. And ensure the devices you select are compatible with the Internet of Things so that they can easily integrate with other systems.
Install proptech devices everywhere — particularly those that are whole-home automation systems for your apartment building, such as intelligent carbon monoxide detectors and access control.
Inform your multifamily residents of how to use these apartment smart home devices.
Analyze the data from your smart building devices and use the findings to make necessary changes or adjustments.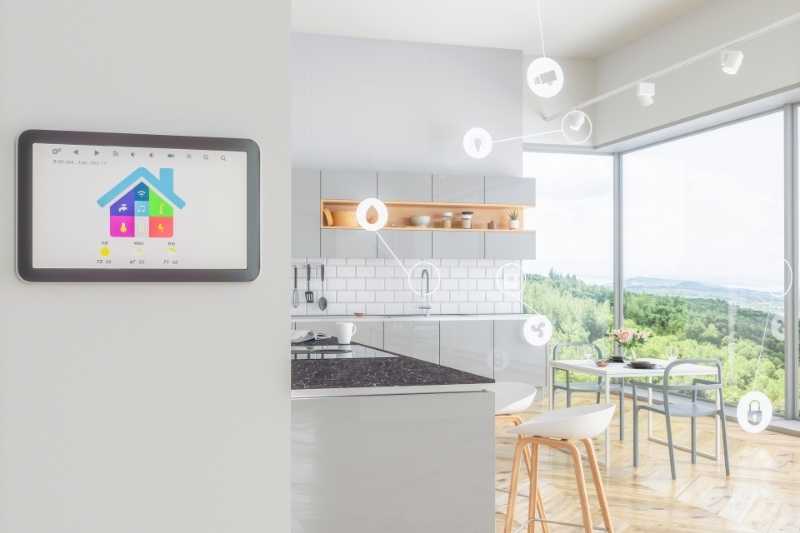 Now, you might be wondering:
How do I fully automate a room, like an amenity space?
Well, once you've selected and installed all the smart devices you want in that particular amenity space, it's time to integrate them into one central hub.
The hub can be a touchscreen interface mounted on a wall or a tab on your property's mobile app. Regardless of its form, the hub should allow authorized residents or staff to control all the smart devices in the space from one platform.
Watch how ButterflyMX works:
4 benefits of smart home automation for apartments
There are countless benefits of enabling smart apartment automation. Not only does it improve residents' daily lives, but it can significantly simplify your property management team's jobs.
The four benefits of home automation for apartments include:
1. Makes your building energy efficient
As the realities of climate change become ever-so-present, it's crucial to make your building as energy efficient as possible. The commonly forgotten fact about smart apartment buildings is that their conception was borne from the government's efforts to combat climate change.
Unfortunately, the real estate industry is responsible for up to 40% of global carbon emissions. That's why the Leadership in Energy and Environmental Design movement of the 1990s inspired buildings old and new to be retrofitted or built to be greener. And this entailed installing smart appliances and amenities that monitor and lower the building's energy consumption.
One major purpose of modern smart devices is to make the user energy-conscious and eco-friendly. As a matter of fact, nearly all apartment automation systems have energy conservation components that make them better for the environment. Not only do they monitor and manage electricity usage, but they're also made to last much longer, which reduces waste generation.
2. Streamlines property management processes
Think of all the mundane, repetitive tasks your staff does day in and day out. Now imagine there's software or a device that performs those tasks at a fraction of the cost and time.
As today's techies say, there's (probably) an app for that.
For example, one of your staff's biggest responsibilities is coordinating resident move-outs and move-ins. That means they need to delete and add resident information in the property management system (PMS) and collect and reissue keys — all of which are very important yet very repetitive work.
But implementing a robust access control system that integrates with your PMS and leasing software can automate the whole process. In such a case, the leasing software will automatically add the resident's information into the PMS immediately after the lease is signed. Then, the PMS will send the information to the access control system to create access credentials for the resident, taking effect on their move-in day.
The best part? It saves your staff tremendous amounts of time and allows them to focus on high-touch tasks, like fulfilling maintenance requests and organizing resident events.
3. Improves resident satisfaction
You know that attracting new residents costs more than retaining existing ones. And, apartment automation allows renters to curate a living experience that's catered to their needs and wants, like controlling all their home electronics with a tap on their smartphones.
Additionally, installing building-wide apartment automation devices shows residents that you really care about their living experience. In an era of mass personalization, these devices can create a unique experience for each resident.
For instance:
Residents will appreciate elevator controls that automatically select their floor once they get on. And they'll love coming home to an apartment that immediately turns on the lights once they step inside.
At the end of the day, it's hard to leave a place that feels like it was made for you.
4. Provides simple property access solutions
Managing property access at your building can be a big job. And in recent years, you've probably experienced more visitors and delivery carriers coming in and out of your building. This is mainly due to the residents' increased dependence on online shopping, on-demand services, and food ordering apps.
Apartment automation devices that facilitate seamless access will help you and your residents provide building access to authorized guests while keeping intruders out. Moreover, choosing a solution with built-in delivery PINs or virtual key features ensures that tenants never miss a delivery or leave a guest stranded outside.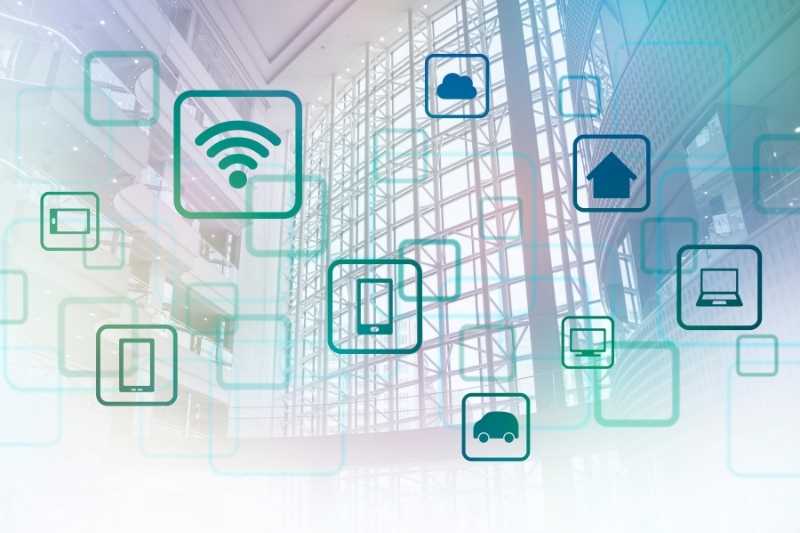 5 best apartment automation systems
Now that we've taken a deep drive into apartment automation, how to enable it, and the benefits associated with it, it's time to cut to the chase:
What are the best home automation devices?
The top smart devices for apartments provide residents with all the convenience and safety features they crave. Study after study has found that residents are willing to pay higher rent to live in an apartment decked out with smart devices that make life safer, easier, and more streamlined.
Here are the five best apartment automation systems:
1. Smart locks for individual units
The future of apartment living is keyless!
Let's face it: Keys are annoying for everyone. Residents often lose them or spend an absurd amount of time finding them. And it's a pain for property staff to constantly issue new keys, or worse, rekey locks for security purposes.
Instead, install smart locks on every unit door. That way, residents can use their phone, fingerprint, or PIN code to enter their apartment unit. What's more, smart locks can connect with other smart devices in residents' units, turning everything off once they leave and then back on when they return home.
2. Mobile-based video intercom
Install a mobile-based video intercom system at the front door, so residents can let guests into the building using their phones. For example, residents can swipe, tap, or voice command to open the building door directly from a smartphone app. It also provides a touchless entry method for residents to let themselves in.
Importantly, choose a system with video capabilities so residents can verify a visitor's identity before granting access. Plus, smart video intercoms take a photo of every entry event, adding an extra layer of security to your building.
3. Monitored package rooms
Since package deliveries are on the rise, your multifamily building needs an automated package management solution. The best option is to set up a package room.
Here are a few tips for setting it up:
Designate a room large enough to accommodate packages of all shapes and sizes.
Incorporate a layout and tech infrastructure with a temperature regulating system or refrigeration for perishable food deliveries and storage.
Most importantly, secure the room with an access control system that lets couriers easily scan packages and notifies residents to retrieve them with a PIN or QR code. This safeguards the parcels and prevents theft.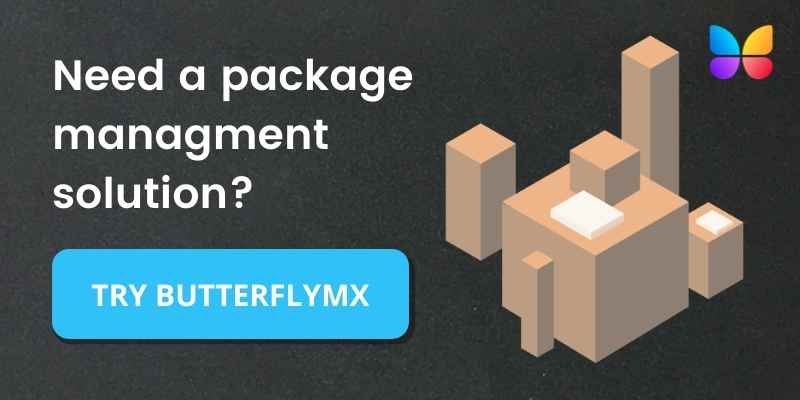 4. Smart lighting and outlets
Equip shared amenity spaces and individual apartment units with automated smart light switches and outlets. These devices allow amenity spaces to be powered on only when they're occupied, preventing electricity waste.
Smart lighting and outlets inside apartment units also empower residents to control plugged-in appliances and lights from anywhere, using their smartphones. Moreover, residents can also program when those appliances turn on or off so that the light is never on in an empty room, further maximizing energy efficiency.
5. Smart HVAC systems
A smart HVAC (heating, ventilation, and air conditioning) system knows when the resident is home or away.
It senses room occupancy by using:
Presence sensors
Geolocation of residents' smartphones,
Triggers from other smart home devices such as door locks
Ultimately, smart HVAC units communicate with other things in apartment units, like door and window sensors, smart blinds, and outdoor temperature. Then, the systems use that information to adjust the heat or AC accordingly.
And at the end of the day, smart HVAC systems save residents on their utility bills, in addition to getting your properties one step closer to receiving a green building certification.
Automate your multifamily building today for a greener & smarter tomorrow
Truth be told, it wasn't that long ago that the concept of a smart home or automated apartments seemed like a far-fetched, futuristic idea. But the wide adoption of technology and internet connectivity has made it not only a reality but also a necessity.
Tech innovations have made it possible to retrofit even the oldest of buildings into smart apartment buildings. Modern residents crave tech-powered homes that simplify daily tasks and cater to their individual needs.
And the best part of apartment automation is that it's good for the environment. It helps combat climate change by reducing a building's carbon footprint and waste production.
So, fostering and enabling an automated apartment building today is key to ensuring a greener and smarter tomorrow!