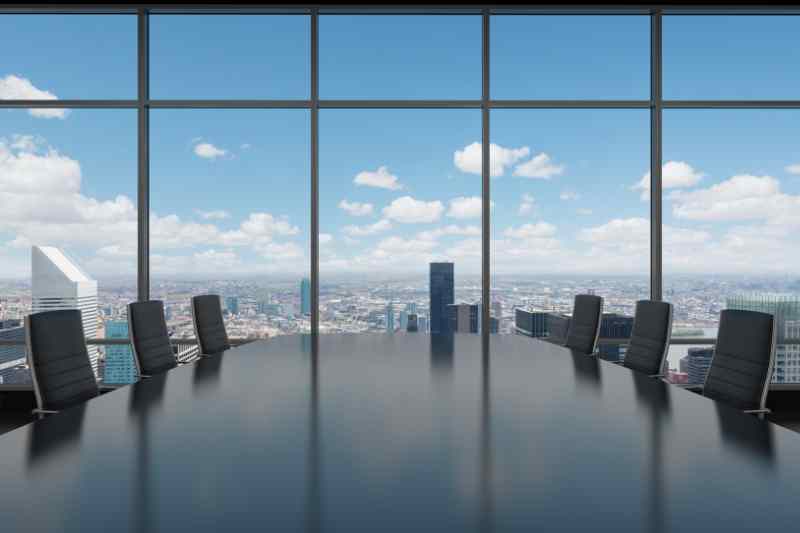 When you imagine a smart workplace, what comes to mind? For many, the idea of a smart workplace includes futuristic office technologies and concepts. However, smart workplaces aren't so far out of reach.
Offices where voice commands and motion sensors control lighting and temperature, security is automated, and desks can be reserved in one click are here — and they're considered smart offices!
In this post, we dive into the definition of smart workplaces. Then, we explain why smart workplaces are important and explore digital workplace technologies. Finally, we go over the five staples of a smart workplace.
This post covers:
What is a smart workplace?
A smart workplace is a workplace that uses technology to help employees work more efficiently. The duties of this technology include managing workflows, creating a seamless workplace by connecting software, and automating monotonous tasks.
Ideally, the things that make a smart workplace "smart" go unnoticed. Instead of being at the forefront of tenants' minds, smart workplace technologies are integrated into the background as employees go about their days.
Smart workplaces use software, the Internet of Things, and other connected systems to optimize building processes.
Here are a few examples of building management processes helped by smart technologies:
Building construction and development
Lighting
Property security
HVAC, heating, and ventilation systems
Predictive maintenance
Energy efficiency
Discover how ButterflyMX transformed Nimbus into a smart workplace:
What is a smart office building?
Simply put, a smart office building is an office or workplace embedded with smart technology that connects systems to improve operations. Once the systems are integrated, they make automatic decisions for the occupants to save time, reduce energy usage, and more.
In a smart office building, software and technology empower employees to do several things.
These include, but aren't limited to:
Reserving desks and conference rooms
Tracking visitors
Booking meetings and sending notifications to other participants
Accessing facilities easily
Seamlessly checking in at the front desk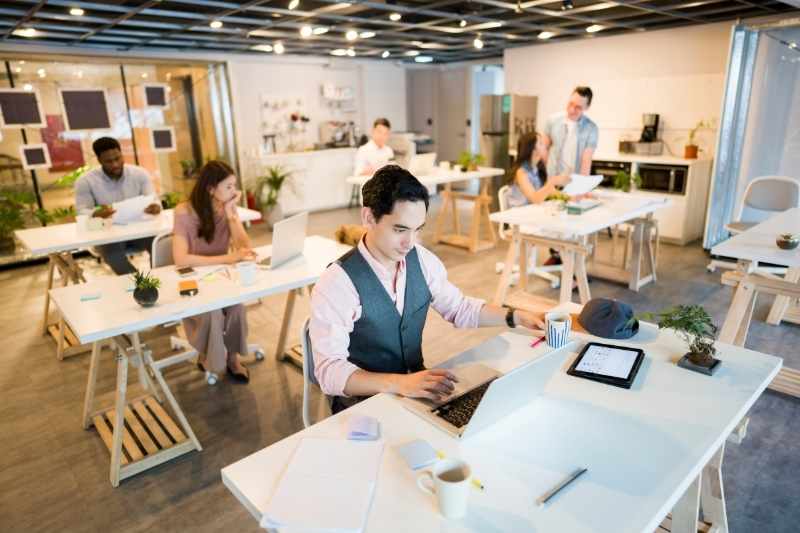 Why is a smart workplace important?
Modern workplaces have two primary focuses: enhanced productivity and positive employee experience. Integrating workplace technologies at your office is essential to achieving these goals.
Smart workplaces positively transform your office in several ways:
Offer a seamless guest experience. The technology that greets visitors at your office sets the tone for their entire visit. So, investing in a visitor management system that takes the sign-in process from paper-and-pen to digital will drastically improve their experience.
Improve building security. Workplace technology levels up the security of your property, whether it's building-wide or just in certain areas. Instead of relying on fallible human security guards, smart technology is more stable and reliable.
Increase productivity. Instead of bogging employees down with repetitive tasks, automating those tasks frees up their time. As a result, they'll have better time management and more space for innovation.
Improve employee happiness. As previously mentioned, smart workplaces increase productivity. Additionally, eliminating — or drastically reducing — tedious work helps drive employee happiness. When employees have to spend less time on stressful tasks, their happiness increases.
Optimize your workplace. One unbeatable perk of smart workspaces is the effective management of physical space. For example, hot desking offers employees the chance to book a desk for just one day. A flexible seating arrangement helps tenants visualize exactly how their employees use office space. Then, they can adjust the space accordingly. In fact, to ensure your smart workplace solutions are being used effectively, you may consider hiring a chief smart building officer!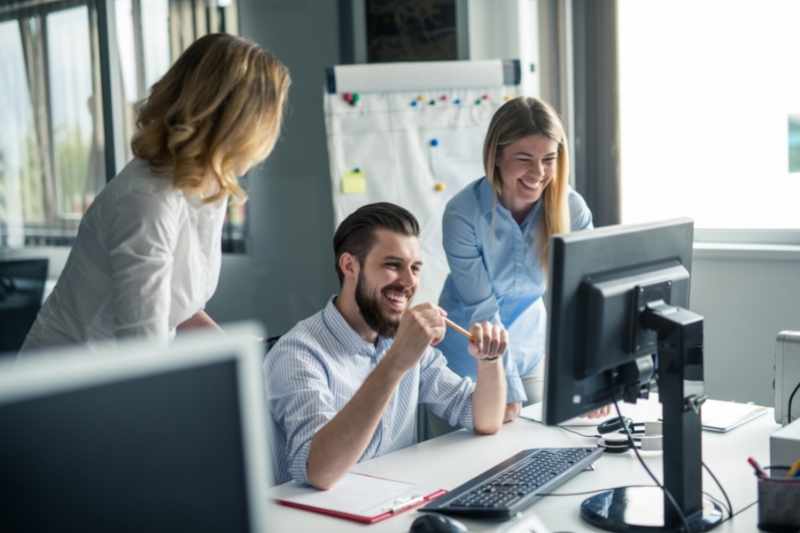 5 crucial technologies of a smart workplace
A smart workplace also referred to as a smart digital workplace, is an interconnected series of technologies that come together to create a seamless, collaborative work environment.
Transforming your commercial property into a digital workplace is an intimidating task. However, you can invest in just one of the following technologies to bring your business into the modern age.
The top five technology staples of a smart workspace include:
1. Security solutions
Protecting your office has always been important, but as technology advances, protecting your data and physical space is more important than ever. Implementing smart security solutions prevents safety breaches through three primary strategies.
Smart security solutions you can implement today are:
Visitor management. Smart workplace technologies like visitor screening systems and visitor sign-in software create a seamless guest experience. Additionally, by requiring visitors to provide information like health screenings, reasons for visiting, and an anticipated window of time, you'll decrease the chances of unauthorized visitors.
Cyber security. You can prevent cyber-attacks with a secure WiFi provisioning system. Further, some cyber security technologies require employees to identify themselves before granting them network access.
Access control. Physical security will always be necessary at commercial properties. For example, giving each employee an access credential with authorization to different areas depending on their roles keeps your office secure.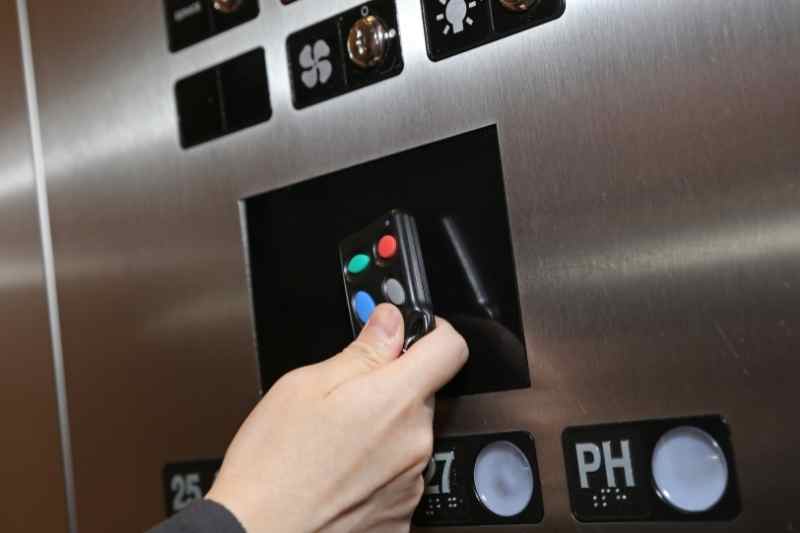 2. Health and safety plans
The health of employees has never been more at the forefront of the commercial real estate industry. Thankfully, integrating health and safety solutions into your building management system is easy!
Investing in a touchless sign-in process drastically reduces the chances for bacteria to spread. What's more, when a visitor or employee uses touchless sign-in, their arrival is automatically logged and audited.
3. Workplace booking options
The rise of hybrid work has paved the way for flexible workplace options. Instead of rigid seat assignments and coveted corner offices, employees now have autonomy in where they sit. In addition to autonomy, workplace booking empowers employees to be more collaborative than strict, fixed seating charts allow.
Three workplace booking solutions include:
Desk booking. With desk booking software, employees can reserve specific desks before they arrive in the office. They can reserve a desk for a full day or a few hours, freeing up space for other workers while they're away for meetings or meals. Giving this agency to employees drives employee happiness.
Meeting room booking. Room scheduling software syncs employee schedules and room availability for a seamless meeting booking process. The best software allows users to book in advance or at the time of the meeting. What's more, with meeting room booking software, all participants are notified of meeting time and location changes automatically, eliminating confusion.
Integrated workplace management systems. Also known as IWMS, this software empowers employees to make use of your workplace resources. As a result, you'll reach a higher ROI, or return on investment of your real estate purchase. Additionally, employees will enjoy your office space more and you'll boost employee satisfaction.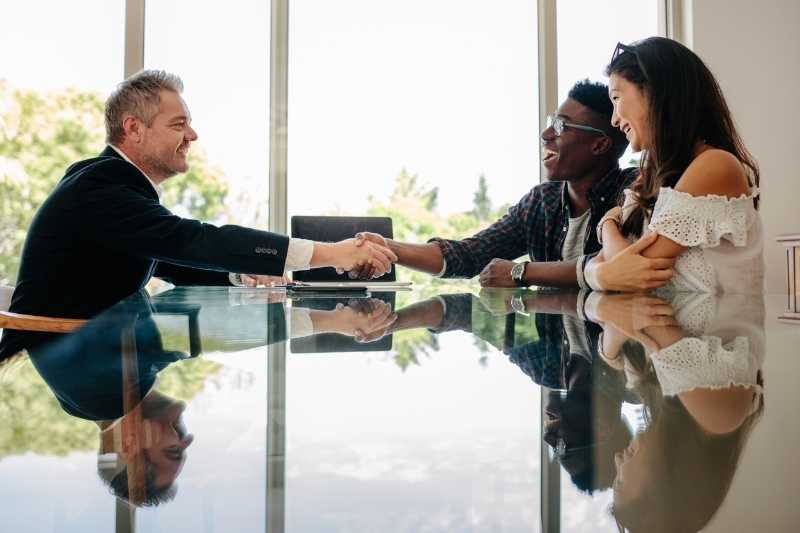 4. Occupancy sensors
Occupancy sensors detect how many people are in a room at any given time. With this information, you can make smarter decisions about your space.
Furthermore, the best occupancy sensors sense the number of people in a room, or track movement in a room, and make those decisions for you!
For example, an occupancy sensor may turn off the heat in a room that hasn't been used in hours. On the other hand, motion sensors may sense when no one has entered a space in a while and turn the lights off automatically.
5. Robust team communication
While flexible seating and hybrid working environments are typically preferred by employees, they don't do much in the way of fostering robust communication. To increase team communication, investing in an employee engagement app makes interactions simple.
Mobile apps make it easier for employees to find and speak to one another in a smart workplace. Additionally, they can make employees feel connected, even when they're not in-office every single day.
Takeaways
Smart workplaces are workplaces that use technology to help employees work more efficiently.
By turning an office into a smart workplace, you increase productivity and employee satisfaction.
Smart workplaces offer a seamless guest experience, improve building security, increase employee productivity and happiness, and optimize workplaces.
The five primary staples of a smart workplace are security solutions, health and safety plans, workplace booking options, occupancy sensors, and robust team communication solutions.