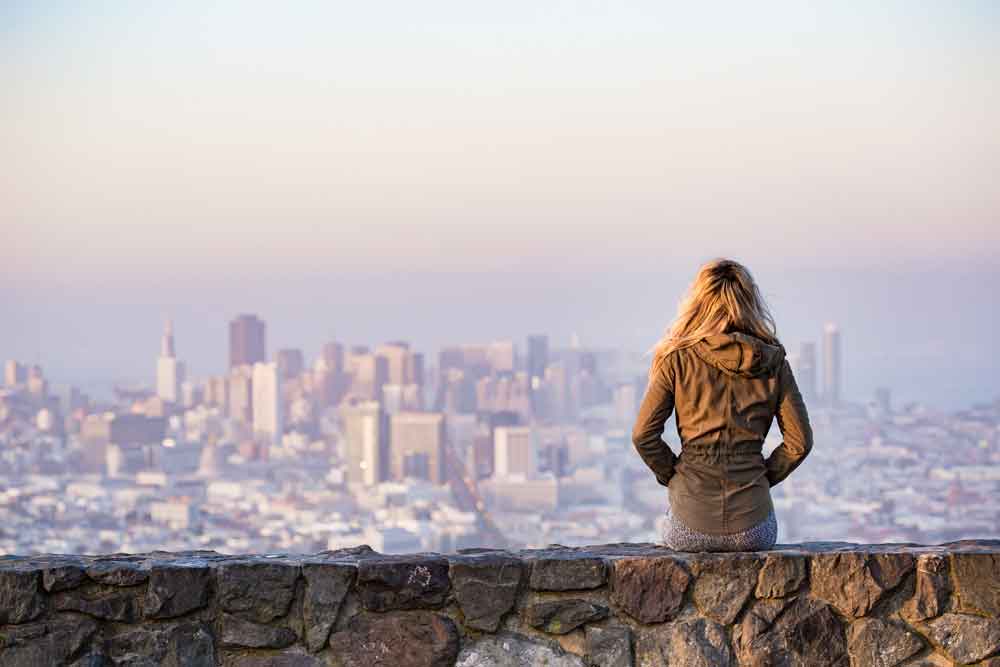 Throughout the next decade, you can expect to see a massive demand for new apartment development. In fact, the industry will have to build at least 4.6 million apartments by 2030 to keep up with that demand.
This increasing demand for multifamily housing is largely due to structural changes in the U.S. economy. These changes will support the continued shift from high-touch to high-tech amenities — meaning the change in renters' priorities from high-touch amenities like 24/7 concierge to tech-powered amenities.
The structural support for multifamily housing comes down to:
Watch how ButterflyMX's proptech improves the resident experience: 
1. Millennials maturing
Maturing millennials are one factor in the increasing demand for multifamily housing.
With more than 75 million people born between 1981 and 1996, millennials are America's largest demographic. They're also the largest group of renters in history. In fact, millennials spend more on rent as a percentage of their income than any other generation.
Millennials grew up surrounded by emerging technology. They know their way around smart devices and the internet, and they use technology in nearly every aspect of their daily lives. As a result, millennials want to use high-tech to request high-touch services in their apartments.
Examples of high-tech amenities that create a better high-touch experience for millennials:
After-hours tours: Millennials don't work 9 to 5 and don't want to be forced to physically tour a property during business hours. Instead, you can offer self-guided tours at any time of the day to accommodate their schedules and preferences.
Smart locks: People don't want to use annoying keys, fobs, and cards. Instead, they want to use their smartphone to open and manage doors. By installing smart locks on unit doors, you'll empower millennial residents to unlock doors from their phones.
Cloud-based property management systems: Young renters want to pay rent, request services, and resolve other property issues directly from an app on their phones. With cloud-based property management software, you can deliver those conveniences.
2. Baby boomers downsizing
Just like millennials, baby boomers' habits and lifestyles are changing. And consequently, these changes are creating a greater demand for multifamily housing.
Baby boomers accounted for 58.6% of the net increase in renters between 2006 and 2016. As this demographic continues aging, many no longer need to live in their longtime homes. Instead, they want to be in cities where there are more facilities and medical services.
Boomers didn't grow up with computers, cell phones, and the internet. Although they have learned to adopt technology, they don't prioritize technology the same way millennials do. In contrast to millennials, boomers prefer a high-touch living model supported by high-tech.
Boomers seek solutions like:
Facility updates: This demographic enjoys the convenience of receiving facility updates. For example, they want to receive alerts on their smartphones when a treadmill has opened up in the gym or an amenity space is available for use.
Secure and seamless visitor entry: Simple visitor access is important to these residents. They want the ability to order professional services such as house cleaning and dog walking without handing over their keys to a third party.
24/7 doorman: Baby boomers want the security and convenience that comes with a doorman, but not necessarily the doorman himself. A remote doorman is a high-tech solution that delivers a high-touch living experience.
3. Job growth in major U.S. cities
Metropolitan areas around the country are experiencing tremendous growth. As a result, the job markets in these cities are growing, too.
Job growth in major U.S. cities is caused by the:
Automation of agriculture
Concentration of wealth creation
Specialization of work
As of 2018, 55% of the world's population lived in urban areas — and this is expected to increase to 68% (or 2.5 billion people) by 2050. This massive migration is supporting the demand for multifamily housing. It's also further increasing the speed at which we develop and implement innovative technologies.
Similar to the pioneers of the LEED movement, a few earlier adopters in property development, ownership, and management are redefining the meaning of luxury living. As a result, the entire industry must innovate and anticipate what future generations of renters want.
The demand for technology in multifamily housing
The demand for multifamily housing remains high. As new developments pop up across the country, property technology will quickly become the new normal. Residents of all ages will no longer see technology as a perk but instead as an expectation.
Implementing proptech is the best way you can stay ahead of the curve today and remain competitive tomorrow. Consider your residents' demographics and desires when determining which proptech solutions to install. Investing in these amenities will help you retain residents and attract new ones.