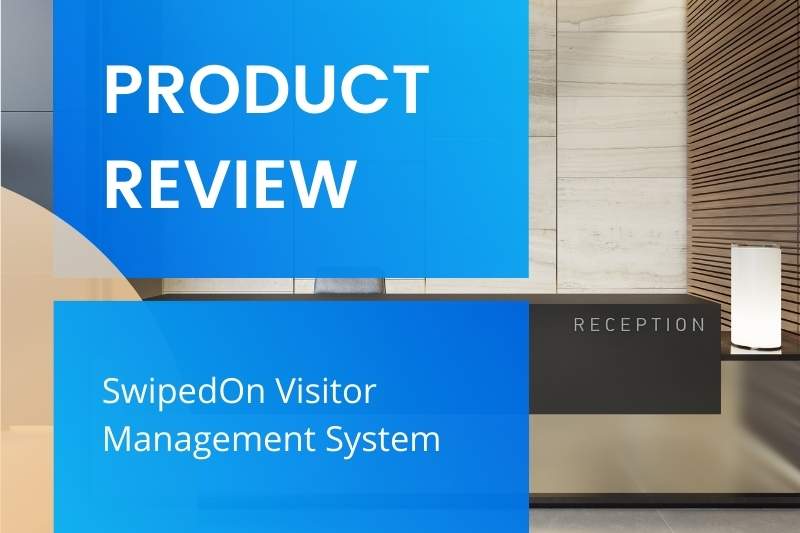 Your building's lobby is the first impression a customer, prospective tenant, or guest will get of your building or business. And these days, if your visitors and prospective tenants are greeted by a paper sign-in book, they may consider leasing or doing business elsewhere. Additionally, tenants who struggle to get their visitors into the building seamlessly will have a negative experience.
So, give visitors the warm welcome they deserve with a comprehensive visitor management system. One solution to consider is SwipedOn, a visitor sign-in system designed to facilitate simpler guest management processes. Read on to learn more about SwipedOn, how it works, its features, pricing, and more.
This post covers:
About SwipedOn
SwipedOn was founded in 2013 by Hadleigh Ford, who initially started out working on superyachts. Ford dreamed up the idea after observing yacht visitors signing in on a paper book and thought there had to be a way to use technology to create a more upscale system. That fancied idea came to fruition in SwipedOn.
SwipedOn promises to take its customers "from a paper visitor book to a streamlined contactless solution in under 10 minutes" and create a lasting and excellent first impression.
Though its headquarters are in New Zealand, SwipedOn has served commercial business owners and property managers in the United States since 2014. It now has a US facility and team based in Austin, Texas.
How SwipedOn works
The SwipedOn visitor management platform is a digital check-in system designed to replace the outdated pen-and-paper sign-in process at offices and other commercial buildings. It's intended to enhance security while delivering a convenient, polished experience for building staff, visitors, and tenants alike.
At its core, SwipedOn is a QR code-based sign-in system.
Upon arrival, visitors use one of three methods to sign-in:
Scan a printed QR code (if the building doesn't have an iPad)
Scan a digital QR code displayed on an iPad (for contactless sign-in)
Sign in with a step-by-step process within the SwipedOn app on the building's iPad
After signing in, visitors can then complete any customized processes the building or tenant wishes.
For example, the building or tenant can require visitors to:
Digitally sign legal documents such as an NDA
Acquire an ID badge, which SwipedOn's wireless badge printer creates automatically.
Answer screening questions to protect staff and tenants from health risks
The SwipedOn visitor management software also automatically alerts employees as soon as their guests check-in to allow for a timely meeting between hosts and visitors. Employees can also receive automatic delivery notifications when they've received a package.
Watch how ButterflyMX works:
Review of SwipedOn
Before purchasing the SwipedOn visitor management system, first consider its features, cost, and pros and cons. Continue reading to determine whether SwipedOn might work at your building.
Features
Contactless sign-in: Maintain health and safety in your lobby with touchless registration. Visitors scan a QR code to their smartphone, eliminating the use of a communal device.
QR code check-in: If you don't have an iPad in the building, you can instead print a QR code from your SwipedOn web dashboard and display it at your front desk or entrance for secure guest check-in.
Visitor screening: You can screen visitors with prepared questions to ensure they aren't a health risk to your facility.
Employee in-out board: Take care of your busy staff's comings and goings with the employee digital in-out board. The system monitors employee movement regardless of how many entrances and exits exist in your building.
Evacuation management: With SwipedOn's all-inclusive movement record, there's no guessing about who is in your building at all times. In case of an emergency, your ER leaders can take roll with their SwipedOn iPads.
Instant notifications: After a visitor signs in, the SwipedOn system automatically notifies the host of the visitor's arrival.
Completely customizable: The SwipedOn visitor management system can incorporate your building or company's unique branding in the front desk display.
Digital agreements: Visitors can quickly review and sign legal documents, like NDAs, upon check-in.
SwipedOn cost
SwipedOn has four pricing tiers: Starter, Business, Enterprise, and QR Only.
Starter package includes a single location, 1 iPad / QR code, and 25 employees at $49 per month.
Business package adds a multi-location dashboard, multiple iPads / QR codes, and unlimited employees at $149 per month.
Enterprise package adds multiple visitor flows and integrations at $149 per month.
Contact SwipedOn for pricing on the QR Only package.
All software packages are billed annually. There are also software add-ons that you can purchase for an additional fee.
Keep in mind that SwipedOn doesn't sell its own hardware. However, it recommends a few devices, including the Apple iPad 9th Generation, BossTab EVO Touch tablet, and Brother QL-820NWB badge printer. But you must purchase these separately from third-party vendors.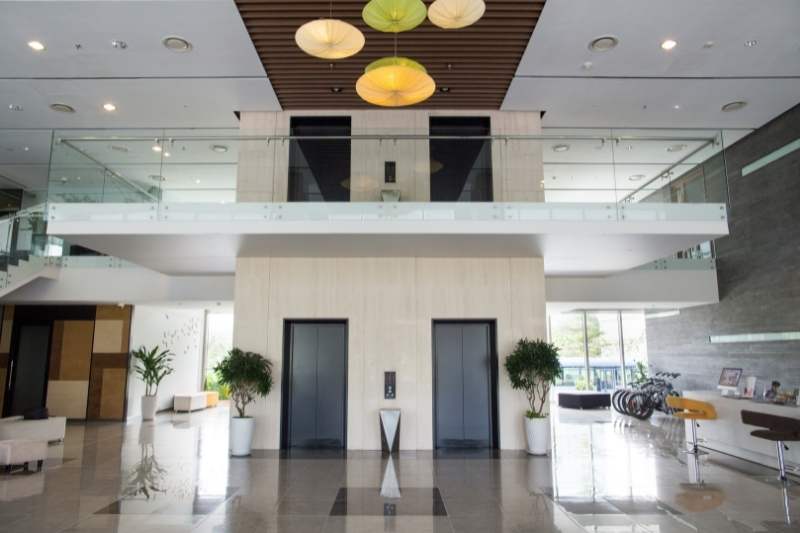 Pros & cons
Pros:
Quick and easy set-up.
Screen visitors with questions before approving visitor entry.
Securely store signed visitor agreements.
The system can be customized with your company's branding.
Instant notification of guest's arrival and package deliveries.
Capture visitor photos and print ID badges.
Cons:
SwipedOn does not support multifamily properties.
Employee in-out board does not allow for future calendar dates such as vacations or maternity leave.
SwipedOn is for iOS only, and users may have to purchase an iPad to access the software.
For companies with multiple sites, transferring employees in the system from one location to another may be difficult.
Should you get SwipedOn?
If you're looking for a straightforward, software-focused visitor management system that streamlines the guest check-in process, SwipedOn might be a good fit for your facility.
SwipedOn's interface appears easy to use. Additionally, its digital features — like visitor screening, badge printing, and document signing — will enhance security while saving time for staff. Finally, the employee in-and-out board will make it easy for employees to check-in and out while empowering management to review employee movement.
However, SwipedOn visitor management may not be right for you if you need a solution for a multifamily property. SwipedOn exclusively sells to offices, businesses, and commercial buildings.
Additionally, SwipedOn lacks any sort of built-in access control solution. So, you'll still need a separate access control system at your building's entrance to ensure that visitors can get through the front door. And as of May 2022, SwipedOn doesn't appear to integrate with any access control providers.
So, if you're looking for an alternative visitor management platform, consider ButterflyMX instead.
Watch how to manage access for visitors with ButterflyMX virtual keys:
ButterflyMX visitor management solution
ButterflyMX offers a visitor management system that provides access control for visitors, property staff, and tenants of commercial buildings and multifamily properties.
The ButterflyMX video intercom system is an all-in-one device that maximizes security without hindering access for tenants and authorized visitors.
Benefits of using ButterflyMX for visitor management:
Planned visitors can use a virtual key to unlock the door without assistance from staff.
Unplanned visitors or those without a virtual key can easily call an employee directly (or a staff member) to request access. Tenants and staff can remotely unlock the door from their smartphones or a computer.
Tenants and staff can visually confirm who's seeking access before letting them in.
The ButterflyMX intercom takes a photo of every entry event. Staff and tenants can review this audit trail any time.
Delivery carriers can use a delivery PIN to gain property access seamlessly.
If you add on the ButterflyMX package room, tenants will receive automatic notifications when they've received a package.
ButterflyMX elevator controls allow a visitor to gain access to only the floor their host is on.
Takeaways
SwipedOn may help transform your outdated paper sign-in process into a streamlined visitor management system. It appears to be a user-friendly and cost-effective visitor system that will save time for building staff and tenants alike.
However, if you need a visitor management system for an apartment building, you'll need to look elsewhere. Additionally, if you want a visitor management solution that also controls building access, SwipedOn may not be right.
Instead, consider the ButterflyMX video intercom as your visitor management solution.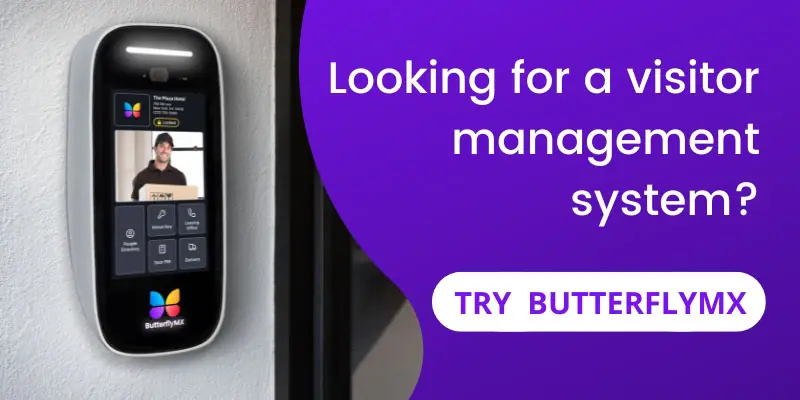 Disclaimer: ButterflyMX provides these blog posts to help our customers and potential customers make the right business decisions for them. Our blog posts are based on the information we have available to us at the time of writing.