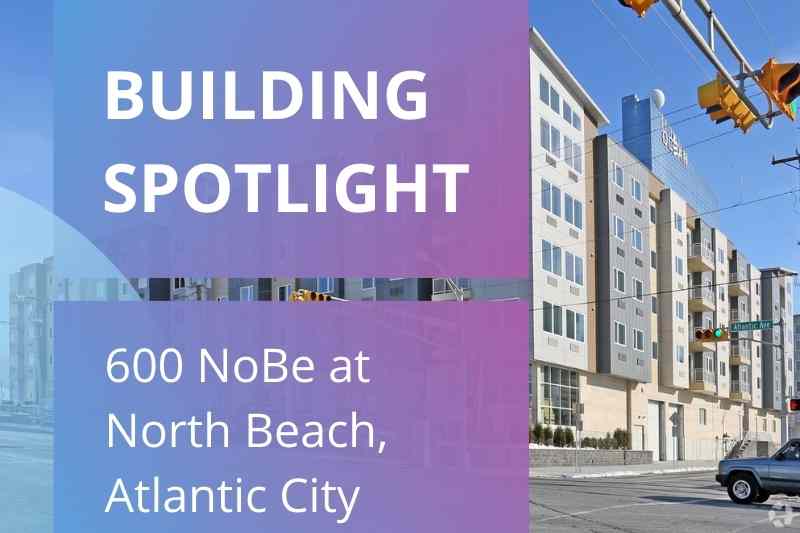 In thousands of properties across America, Canada, and beyond, ButterflyMX's products simplify property access. Our line-up of property technology (proptech) solutions including video intercoms, package rooms, elevator controls, and keypads, automate building operations and enhance the resident experience. With even more products in the pipeline, we've become a household name in the real estate industry for access control technologies that transform the way people work, live, and play.
In this Building Spotlight, we're highlighting a multifamily community in Atlantic City, New Jersey: 600 NoBe at North Beach. Pinned as the city's first high-end rentals in 40 years, the beachfront property is set to attract empty-nesters and vacation homebuyers from nearby states, notably Pennsylvania and Delaware.
About 600 NoBe apartments
Units: 250 units across three buildings
Location: Atlantic City, New Jersey
Building Classification: Multifamily building
Project Type: Built in 2019
Developer: Boraie Development, LLC.
ButterflyMX Product: Video Intercom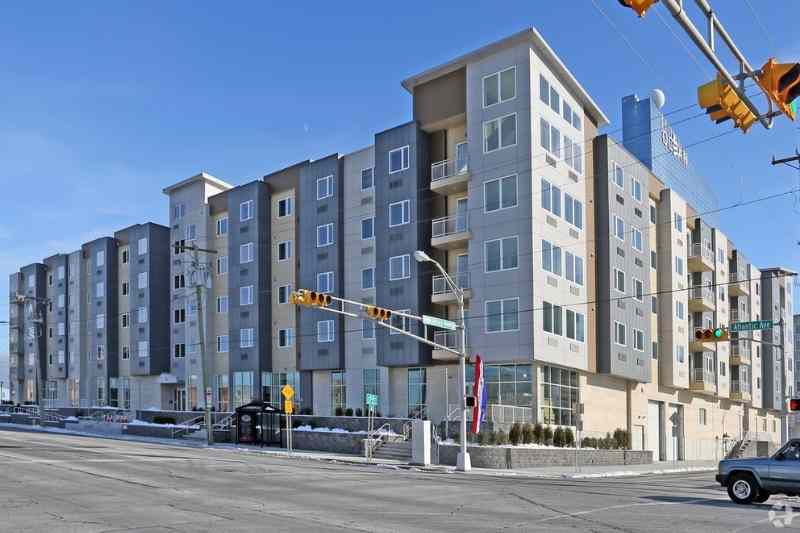 Since the 2008 recession, Atlantic City has declined in its value and fanfare. Once filled with out-of-towners from across the country and world, the city has lost its spark in recent years. This is all the reason why developer Wasseem Boraie chose the 600 NoBe project to help revive the city's spirit and energy. This resort-style multifamily building has three five-story buildings: 85 units in Building No. 1, 85 in Building No. 2, and 80 in Building No. 3. It offers one- and two-bedroom apartment units, ranging from 700 to 1,475 square feet.
"People who have been looking at Long Branch and Asbury Park and want better value, they're going to come to Atlantic City," Boraie told The Philadelphia Inquirer. Long Branch and Asbury Park are also two popular beach towns along the Jersey Shore.
"We're one block from the ocean," he continued. "We have two world-class casinos in Hard Rock and Ocean. There's an elevated pool and cabanas, and outdoor grills. There's never been anything like this in Atlantic City's history."
Featured amenities at 600 NoBe include:
Outdoor pool
Fitness center
Clubhouse with game rooms
Roof terrace with cabanas
Courtyard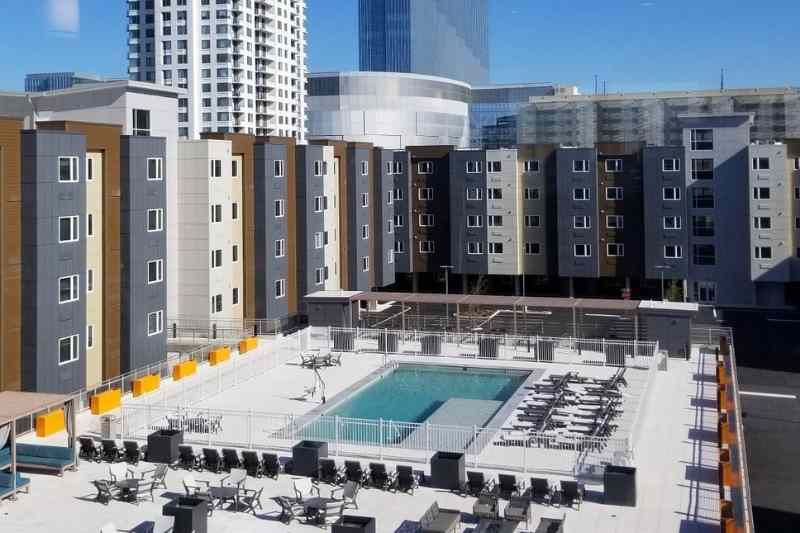 Atlantic City's stormy history
In 1864, a civic engineer from Philadelphia named Richard B. Osborne designed Atlantic City's layout and gave the city its name. It was originally called Absegami, meaning "little water", and it was home to the Lenni Lenape Indians.
From its inception, Atlantic City's proximity to major cities and towns, in addition to convenient and affordable train access, attracted city-dwellers to cool off at the seashore. It soon became a quick escape from surrounding hot and humid cities. As a result, the city was soon bustling with lodging accommodations, dining, amusement, and entertainment. Even world-class musicians and theater performers started their careers in this city before heading off to Broadway and beyond.
However, being on the Jersey shoreline meant that it was susceptible to growing frequencies and intensities of hurricanes and other tropical storms. The 1944 hurricane destroyed more than half the boardwalk, forcing residents to grapple with the effects of climate change. And as air travel to prime vacation spots like Florida and the Caribbeans became widely available, the city lost much of its tourism, which was its primary source of income.
Fast forward to 2012, when Superstorm Sandy struck the city, causing four of the major casinos to shut down because of the catastrophic damage and economic downturn that followed.
The road to revitalization
Over the recent decades, real estate developers and investors have set out to transform Atlantic City into a residential hotspot. Although the city has become 70% rental housing, developer Boraie saw that it lacked luxury units. With nearby beach towns doing well with newly-built high-rise apartments, Boraie thought Atlantic City could follow suit and become the next "hip" place to live. And he seized the opportunity by embarking on the 600 NoBe project.
By making the entry price relatively affordable, Boraie hopes the North Beach building will lure renters who are priced out of the market in other beachfront towns. Most units have calming and picturesque ocean views. Some units are little beach bungalows with direct access to the street or private courtyards.
Bedrooms being bigger than living rooms will attract baby boomers who grew up with those living layouts. While the upscale amenities and activity — with a lower-than-average price tag — should appeal to millennials and nearby employees.
Even more, a percentage of the units are reserved for limited and low-income individuals and families. And priority is given to those who were affected by Hurricane Sandy, especially those whose homes were destroyed or displaced.
ButterflyMX & 600 NoBe
To complement the luxurious features of 600 NoBe, each of its three buildings is equipped with a ButterflyMX video intercom. This addition provides a secure and convenient access control solution for residents. Residents can easily open the main entrance for themselves, guests, and delivery couriers with a simple swipe on their smartphones.
Watch how ButterflyMX works:
With ButterflyMX, residents can assign Virtual Keys for guests to enter the property even when they're not home. This is especially useful for when residents are out of town and they need friends or family to plant- or pet-sit.
ButterflyMX's intercom system provides 600 NoBe residents with a layer of added security during peak vacation season in Atlantic City. Since the property is perched atop the Atlantic Ocean's North Beach — as well as steps away from Ocean Resort and Hard Rock Hotel casinos — residents see increased foot traffic during the summer months. However, with ButterflyMX, tenants can rest assured that unauthorized guests can't access the property.
The sleek and modern design of the intercom matches the elegant and upscale aesthetic of 600 NoBe at North Beach. Whether it's their retirement unit, vacation rental, or first apartment, the beachfront residents will experience the ultimate luxury living with a world-class property access control system.