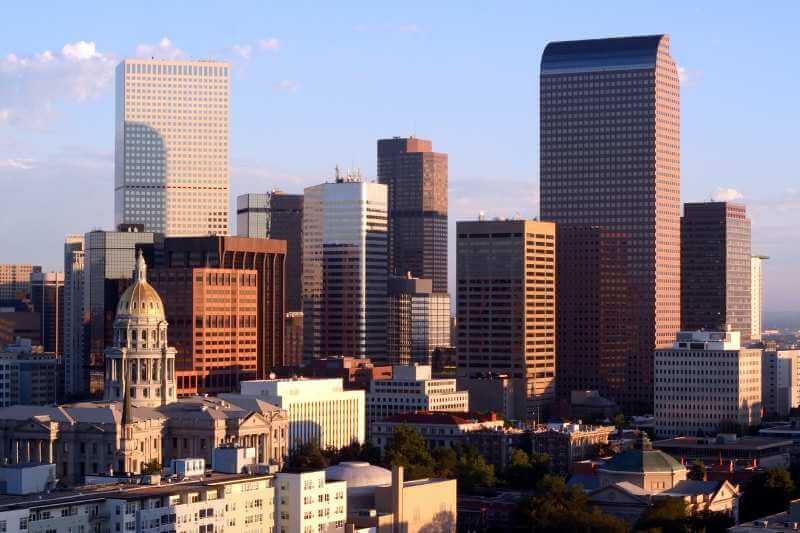 Denver is one of the fastest-growing cities in the United States, meaning the real estate industry will need to market toward a younger demographic with the right amenities. Denver access control systems are an ideal technology for any property because of the benefits they provide your staff and tenants.
But how do you find the right access control in Denver when there are so many options? Well, this blog will detail how to choose the right access control system in Denver and which is best for your building. Plus, you'll learn what features to look for and how to find the right installer.
This post covers:
Why access control is important in Denver
Access control is important because it protects buildings from internal and external threats that could harm property, data, or people.
By limiting access to the property, authorized personnel may only access their designated areas. As a result, the overall safety and security of the property are increased.
Learn more about the ButterflyMX access control system: 
Benefits of access control in Denver
Of course, safety and security aren't the only benefits a comprehensive access control solution can provide.
Access control also offers these benefits:
Eliminates traditional keys: Traditional metal keys are plagued with the problem of easily being copied or lost. In turn, it puts your property at risk and raises operating costs. Modern access control systems replace physical keys with credentials like PIN codes and mobile apps. These credentials are safer, more convenient, and require less manual work for building staff.
Keeps track of activity: Whenever an employee or tenant accesses an area using their credentials, your access control system will log it, which you can review in the event of an emergency or security breach.
Simplifies management: With an access control system, managing users is much easier. Credentials can be added, removed, or edited using software. So, onboarding new tenants or granting access to visitors is a much smoother process.
Ease of access: Lastly, access control in Denver simplifies the property access experience. Fumbling around in a bag or reaching into your pocket for a key can be tiresome. A cloud-based access control system lets users access areas with their phone or a unique PIN.
Considerations for Denver access control
While every property in the Mile High City can benefit from access control, they may not have the same needs. Therefore, there's much to consider when selecting access control in Denver.
When looking for access control, consider:
Security concerns: Consider the threats you want to protect from when choosing an access control solution. Then, identify the number of entryways and areas you wish to secure. Once you've considered these aspects of your property, you can begin to understand the type of access control system you require.
Wired or wireless: Access control systems are either wired or wireless, both suitable for certain properties. Overall, wireless access control systems are the best choice because they're easier to install. Your installer won't have to run wiring throughout the property to individual units, so the project is completed much faster than a wired system.
Deliveries: Online shopping and food delivery have grown exponentially since 2020. So, your Denver access control solution should accommodate access for all those delivery drivers. The method in which this is handled varies on your property, but the best option is an access-controlled delivery room where couriers can drop off packages, and tenants can later grab them without staff assistance.
Access credentials: The last consideration for access control is the credential you want your system to use. Access control solutions can use various credentials, such as key cards, fobs, PIN codes, and even smartphones. It's up to you to select a credential best suited for your property. Ideally, select a system that supports multiple types of credentials for added convenience.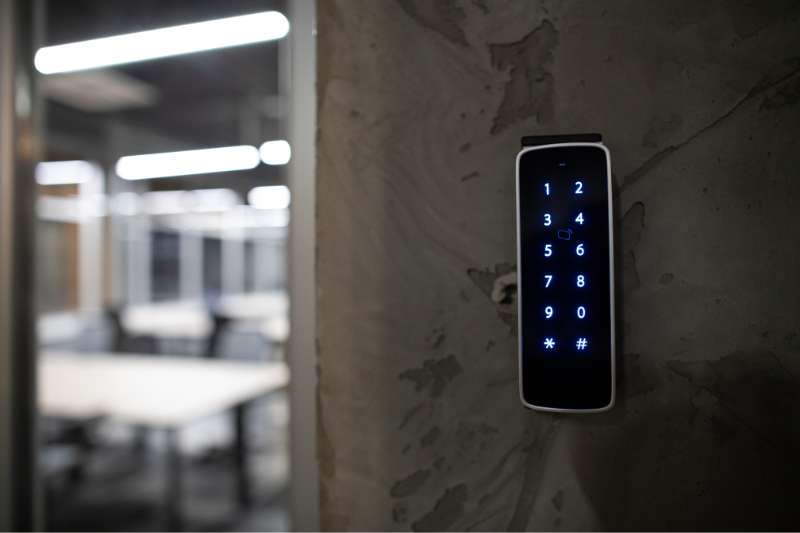 Essential features of access control systems in Denver
All access control systems set out to achieve the same goal, but they aren't created equal. For access control, your system should have certain features to improve the experience of your staff and tenants.
The access control system you select should have these features:
Cloud-based: Cloud-based systems don't require any on-site hardware to store data. Instead, they store data in the cloud, which can be updated regularly and remotely. These systems save a lot of space, require less maintenance, and are easier to install.
Accepts multiple credentials: By selecting a system that accepts multiple types of credentials, your property can operate more efficiently, and it's convenient for those accessing the building. For example, a resident forgets their key fob in their apartment, so they use a PIN code to gain entry. Multiple entry methods save everyone time and enrich the tenant experience.
Mobile app: Denver access control systems with a mobile app are ideal because they allow your team to manage property access remotely. Credentials can be edited, revoked, or granted while off-site. Additionally, staff and tenants can use their phones to access the property rather than fumbling for a physical credential.
Audit trail: Security and safety are at the forefront of access control solutions, but they may not all have an audit trail for property staff to view. Whenever someone uses their credential to access an area, your system will save it, which you can view later. Audit trails save information on every entry — time, date, door, name, and even a photo if applicable.
Integrations: The best access control solutions integrate with third-party software and hardware. Integrations further streamline the property management process while lowering operating costs. You won't have to spend more money replacing locks or programs. Instead, you can seamlessly integrate your new access control solution with what you already use.
How to find a Denver access control installer
The best way to find a Denver access control installer is by contacting the system's manufacturer for a certified technician.
A certified access control installer is a professional who has been trained and tested by the system's engineers. They ensure all installers have the knowledge and experience to successfully install your access control system as accurately as possible.
By choosing a certified installer, you'll benefit from:
Higher quality installation
Valid warranty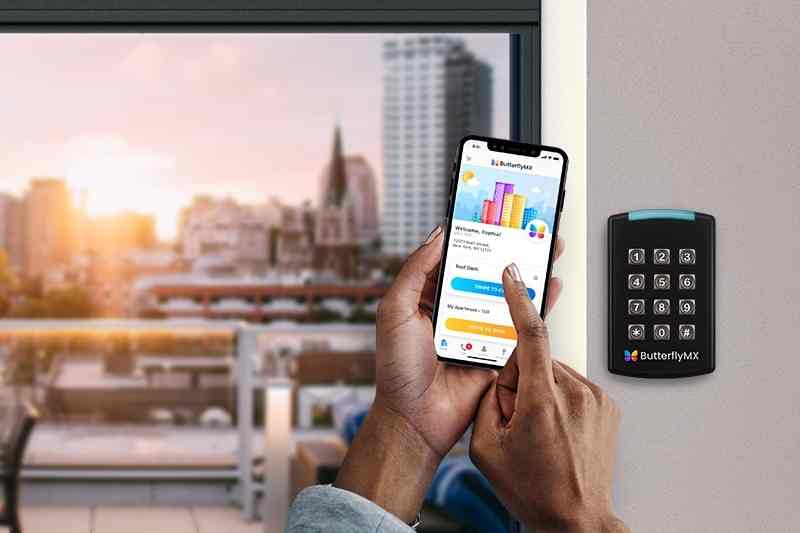 What is the best access control system in Denver?
The best access control system in Denver is ButterflyMX. Established in 2014, ButterflyMX introduced the video intercom system, which has been installed in more than 10,000 buildings and 1 million apartments.
However, ButterflyMX has since introduced a unified access control solution ideal for apartments, offices, and other types of buildings in Denver.
The ButterflyMX access control system is packed with features, such as:
Multiple entry methods: ButterflyMX supports multiple credentials, such as smartphones, PIN codes, fobs, and key cards.
Connectivity: All ButterflyMX products work together seamlessly, from elevator controls and video intercoms to package rooms and card readers.
Mobile app: Every ButterflyMX product is manageable through the ButterflyMX app on your smartphone and the web-based admin dashboard. That way, you or your staff can remotely manage users.
Video calling: The ButterflyMX video intercom supports video calls, giving tenants the peace of mind they need when letting someone inside. Rather than just hearing their voice, the video intercom shows them who's requesting access. Simultaneously, a time- and date-stamped photo is taken of the entry for you to view in the audit trail.
Vehicle recognition: For gated communities or parking garages, the ButterflyMX vehicle reader requires no work on the tenant's part. Instead, the vehicle reader scans the windshield tag when in range and provides access.
Takeaways
Access control is important because it protects real estate from internal and external threats that could harm property, people, or data.
Some benefits of an access control system include eliminating traditional keys, tracking people's activity, simplifying property management, and ease of access.
When selecting an access control system in Denver, consider your property's security concerns, wired versus wireless systems, delivery needs, and the access credentials you want.
Select a Denver access control system that is cloud-based, accepts multiple credential types, has a mobile app, leaves an audit trail, and integrates with third-party software.
In Denver, ButterflyMX is the best access control system because of the building-wide solution it provides.