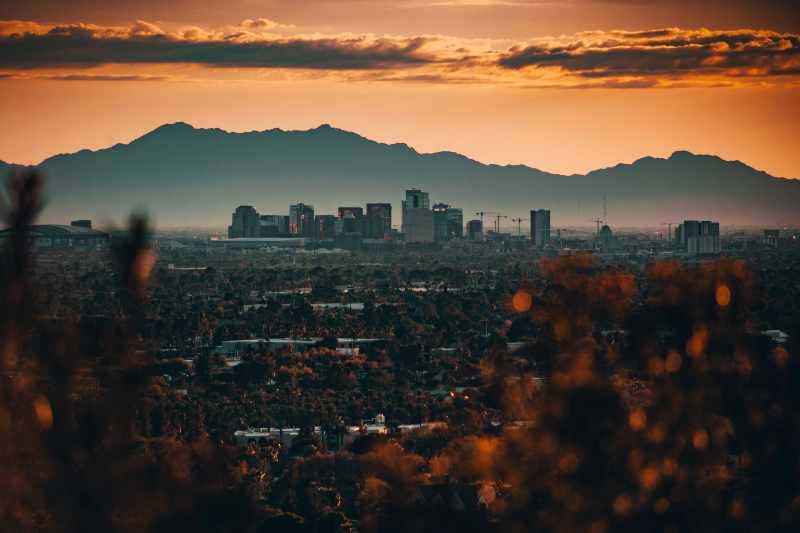 Phoenix, Arizona is known for its stunning desert landscapes, year-round sunny weather, and top-notch art and culture scene. It's no wonder it's the fifth most populous city in America — and only growing each year! With that said, as a real estate professional, you must prioritize access control at your Phoenix property to ensure maximum safety and convenience. In fact, an excellent access control system may be the very thing that attracts tenants to your building!
In this post, we define access control systems, including what to consider when looking for an access control system in Phoenix. Then, we help you decide which access control system is best for your property. Finally, we guide you through finding and hiring an access control installer in Phoenix.
This complete guide includes:
What is an access control system?
An access control system prevents unauthorized people from accessing a space by requiring credentials to open a door or gate. These credentials include PIN codes, key fobs, or smartphones.
What's more, the best access control systems allow you to track and monitor who's entering your property and when.
Investing in access control at your Phoenix property:
Strengthens security.
Makes it easier for guests to navigate your property.
Prevents the risk of unauthorized visitors gaining access to your building.
So, you're considering installing an access control system at your Phoenix property.
Here are some access systems to consider:
Keypads
Biometric access systems
RFID key card and key fob systems
Intercoms
Mobile access control systems
Watch how the ButterflyMX keypad access system works:
What is the average cost for an access control system?
The cost of an access control system in Phoenix will vary depending on a few things. This includes the company you work with, the number of devices you need, and which devices you purchase.
However, on average, keypad access control systems generally range from $500 to $1,200 per door, key fobs and key cards are $5 to $10 each, and intercom systems range from $1,500 to $3,000.
Considerations when choosing an access control system in Phoenix
As a property manager or owner in Phoenix, you're well aware of everything your city has to offer. And you should keep these unique qualities in mind when deciding on an access control system!
When looking for an access control system in Phoenix, consider: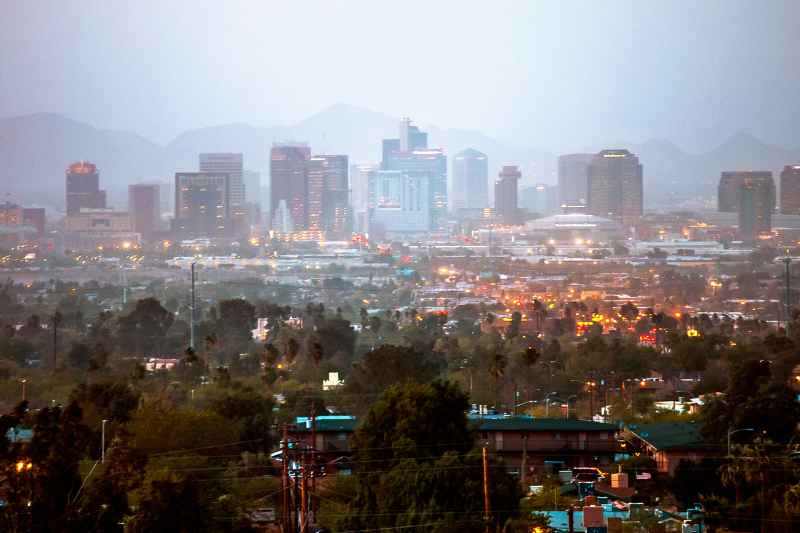 Weather
There's a reason Phoenix is nicknamed the Valley of the Sun! With summer temperatures soaring upwards of 100 degrees from June through September, extreme heat is a top concern when looking for access control systems in Phoenix.
So, you must invest in an access control system with an IP65 rating. These systems can withstand the harsh heat of Phoenix summers. Additionally, your property entrance may face intense sunlight. In this case, attaching a sunshade to your access control device — whether it's an intercom, vehicle reader, or keypad — will protect the device from the sun and make it easier to read.
Demographics
While Phoenix is already a large city — as the fifth most populous city in the U.S. — it's experiencing moderate, steady growth year over year.
And although Phoenix has a large urban area, it's notable for its sprawling suburbs. And they're growing quickly! In fact, over the 2010s, the Phoenix metropolitan area added over 50,000 apartment units to accommodate population growth.
So, an urban Downtown or Central Phoenix property will have different access control needs than a suburban property in Arcadia or the Willo Historic District.
Delivery needs
Phoenix is a foodie oasis, with restaurants offering the next Mexican, Native American, and Sonoran desert-inspired dishes. No matter who your tenants are, they'll want to take advantage of this incredible selection.
As a result, you must invest in an access control system that empowers tenants to grant access to delivery drivers. By pairing video calling, temporary keys, and PIN codes, you'll give tenants the peace of mind of knowing who they're letting inside.
Security needs
By far the most important consideration when looking for access control in Phoenix is security. When your building doesn't make tenants feel safe and secure, they're less likely to renew leases or recommend your property to peers. However, an access control system can easily and seamlessly provide security.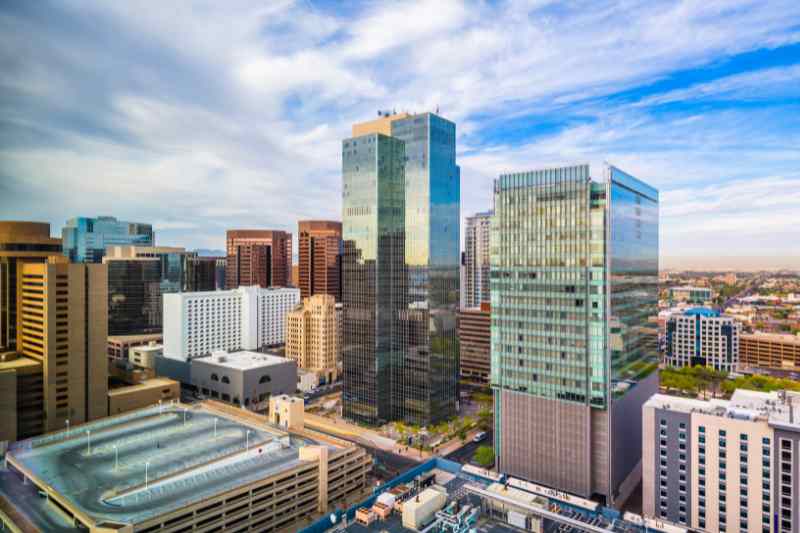 What are the 4 types of access control in Phoenix?
The type of property you own or manage in Phoenix will determine which access control system you should choose.
Let's check out the best access control systems for:
Gated community access control. As has been noted, many Phoenix residents live in suburban areas. And most suburban apartments are gated communities. In this case, installing a cloud-based gate intercom is your best bet. This way, residents can give guests access remotely and you can manage gate security from anywhere.
Phoenix commercial access control systems. Phoenix, Arizona is home to eight Fortune 500 companies and thousands of small businesses. Because each of these businesses is unique, so must the commercial access control system you choose. So, select a combination of elevator controls, intercoms, and keypads that accommodate private businesses, mixed-use buildings, and offices with multiple tenants.
Phoenix, AZ parking garage access control. Phoenix has a lively cultural scene, but the city is largely car-dependent. So, the urban areas are abreast with parking garages. Luckily, there are many parking garage access control systems, including license plate readers, smartphone-based access readers, and car RFID tags.
Multifamily property access control. Multifamily property managers in Phoenix should invest in an intercom with a camera as their door access control system. This way, residents can visually confirm a guest's identity before granting access.
How to find and hire an access control installer in Phoenix
When investing in an access control system, you must find a certified installer. So, ensure they're certified for the products you've purchased. If not, you risk voiding the warranty.
There are a few techniques to implement when looking for an access control installer in Phoenix:
Check reviews. Before you reach out to local installers, check what fellow real estate professionals are saying online. Unsure of where to look? Yelp and Google are great places to start!
Look at industry resources. Check out local industry publications like Phoenix Agent Magazine or Homes & Land of Scottsdale & Phoenix for well-vetted recommendations. In addition, many industry magazines have resources that will connect you to local real estate professionals.
Search social media. Find out which installers your peers are impressed with on social media! Seek out recommendations on LinkedIn, NextDoor, or local Phoenix real estate Facebook groups!
Ask your peers. Reach out to trusted colleagues and local real estate agents to ask if they've worked with an installer. Ask them who they've worked with to install their Phoenix access control system and if they recommend them.
Pro tip: Don't say "yes" to the first quote you receive! While the first one you speak to may be the installer you end up hiring, it's best to get multiple quotes to consider before making your investment. As a result, you'll make a well-informed decision with reliable results.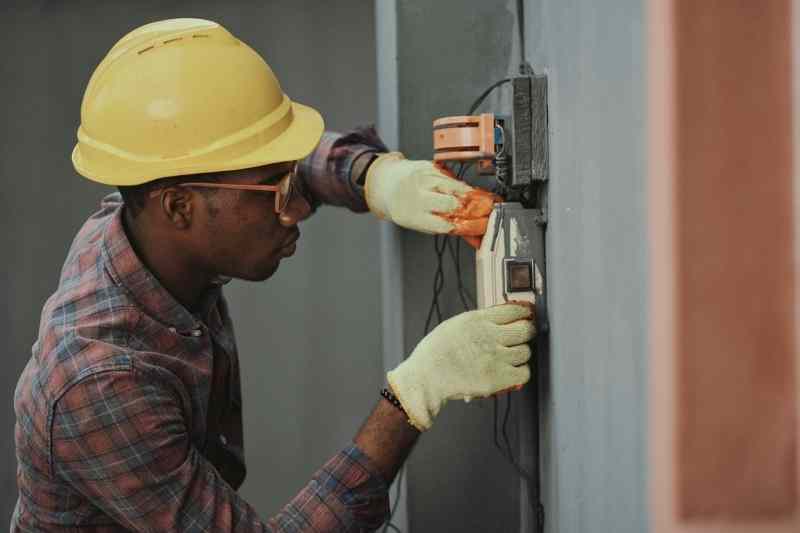 The best access control system in Phoenix
Overall, the best access control system in Phoenix is ButterflyMX. Established in 2014, ButterflyMX introduced the smart video intercom system, empowering millions of users to manage property access from anywhere in the world with a smartphone.
The ButterflyMX video intercom has undergone many changes over the years, each resulting in an even more reliable and convenient device. Now, the video intercom is a component of ButterflyMX's unified property access solution which empowers you to provide secure access at every door, gate, or entryway at your property.
Features of the ButterflyMX access control system include:
Video calling. Your tenants can visually confirm who's requesting entry through one-way and two-way video calling before granting access.
Audit trails. ButterflyMX devices keep a time- and date-stamped log of all entry events. This information is stored for up to a year and can be viewed in the ButterflyMX OS.
Windshield tags and vehicle access readers. Remove the need for tenants to fumble for a credential as they drive up to your garage or gate.
Virtual keys. You or your tenants can grant a single-use QR code to guests to gain property access. Further, you can edit these access permissions from anywhere in the world!