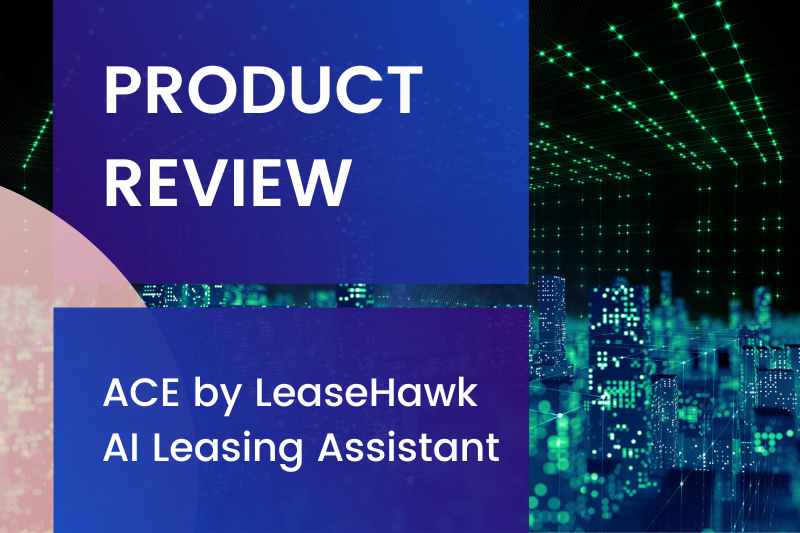 Key takeaways
The ACE Virtual Leasing Assistant may be a good choice for property managers who want to enhance their leasing and management capabilities.
ACE by LeaseHawk features a chatbot to interact with all website visitors, using customizable responses.
The ACE Virtual Leasing Assistant uses predictive analytics to foster a great relationship with your prospects and renters.
ACE can be integrated with your existing CRM.
Despite the ACE Virtual Leasing Assistant's vast benefits, it has some drawbacks, including an inability to handle scheduling and possibly excessive data and analytics tools.
As the real estate industry evolves, the property market has become more competitive. One way professionals are taking the initiative to engage renters and create a better customer journey throughout the rental process is through AI leasing assistants. This technology is an innovative solution to improve the prospect-to-renter pipeline. And one AI leasing agent to consider is the ACE Virtual Leasing Assistant by LeaseHawk.
AI leasing assistants can reduce manual workloads by introducing more automation across different workflows. However, finding the right AI leasing assistant can be tricky. So, the ACE Virtual Leasing Assistant is an incredibly useful emerging solution. But how good is ACE by Leasehawk when compared to the competition? Read on to learn more about LeaseHawk's AI leasing assistant, including its features, pros and cons, and a few alternatives.
This post covers the following: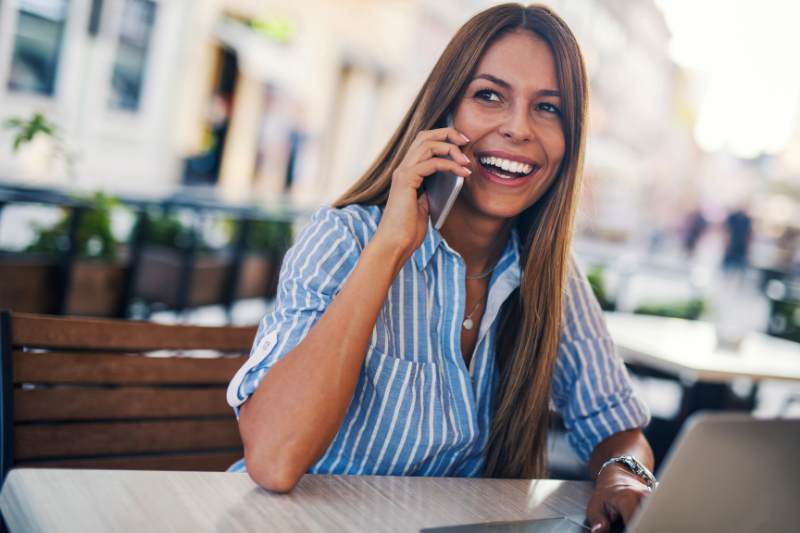 About LeaseHawk
LeaseHawk was founded in 2012 with the goal of improving the real estate customer experience by integrating the technology found in other industries. The company aims to simplify the multifamily leasing process with its data-driven decision-making software.
Notably, LeaseHawk uses artificial intelligence and predictive analytics to help you effectively manage your relationship with your renters. In fact, LeaseHawk's software tools have all been designed with two aspects of the business in mind: its people and marketing. The company's tools enable teams to reduce their workload and focus on the tasks they care about by introducing technological innovation where possible.
In addition, LeaseHawk's tools provide powerful, tailored insight to help businesses elevate customer management. As a result, your results will grow exponentially.
LeaseHawk's suite of tools includes:
Dynamic analytics for marketing performance.
Oversight of conversion rates.
Data on customer engagement, response time, and overall business performance.
Learn about social media marketing in real estate:
How the ACE Virtual Leasing Assistant works
The ACE Virtual Leasing Assistant by LeaseHawk is an autonomous AI leasing assistant. ACE ensures that leads are engaged and nurtured 24/7, thereby creating a better renter journey for prospects. This virtual leasing agent is capable of answering leasing phone calls, texts, messages, and chats. What's more, it can streamline the leasing process across multiple channels.
With ACE, teams can lease faster without spending any more time on lead nurturing. This is because the ACE Virtual Leasing Assistant can take over communication across different channels. What's more, it has automated follow-up capabilities. So, with ACE, teams never have to worry about missing a call or losing a lead due to a lack of communication. Additionally, ACE ensures each prospect and current resident gets tailored responses as needed.
The ACE Virtual Leasing Assistant has been trained with years of data from multifamily properties, including phone calls, email communications, and more. As a result, ACE can answer general and specific questions that prospects may ask about your property.
Features
The live chatbot reaches out to everyone who visits your property's website.
ACE answers calls, texts, and emails to automatically follow up with prospects and residents.
Customer relationship management (CRM) integration connects with your current system.
Delivers data and analytics on key metrics such as conversion rates.
Comes preloaded with answers frequently asking questions regarding leasing and residential topics. What's more, these FAQs are completely customizable.
Connects with many property management systems, meaning you can continue to use your preferred system.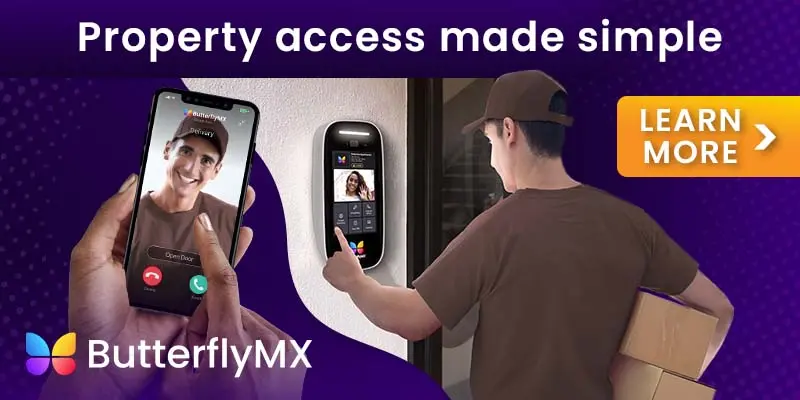 ACE Virtual Leasing Assistant pricing
No pricing information is publicly available for the ACE Virtual Leasing Assistant. However, a short, interactive product demo is available on the website.
Then, if you're interested in learning more, an appointment can be scheduled with the LeaseHawk team for a thorough demo where you'll be given pricing estimates.
Pros & cons
Pros:
Can be integrated with a variety of digital marketing channels.
Integrates with most property management systems to provide up-to-date availability and pricing information.
Provides automated follow-ups for both residents and prospects to save time for you and your staff.
Facilitates consistent lead nurturing process across the entire renter journey.
Can be used by current residents in addition to prospects.
Gives insight into team performance.
Sends notifications instantly to teams when prospects complete an action (e.g., appointment booking).
Cons:
Cannot schedule meetings or self-guided tours.
Pre-filled questions and answers may not be relevant to business operations. So, time might be needed to personalize it completely.
The data and analytics provided may not be relevant or useful for teams.
Some features may still be buggy. However, these may improve as the system grows.
Should you get the ACE Virtual Leasing Assistant?
Overall, the ACE Virtual Leasing Assistant has a lot of benefits. The AI platform is sophisticated and has been trained with a significantly large dataset. Between the AI technology and the robust algorithm training, LeaseHawk's ACE virtual leasing assistant is a powerful tool that can make multifamily lead nurturing a smooth and consistent process.
For teams that find it challenging to keep a consistent lead nurturing strategy and process across many different marketing channels, ACE can help streamline it all. Additionally, ACE has a variety of options for integrations and personalization available. So, it can fit well with your current business processes and innovation.
However, it's essential to note that ACE does have some limitations. Currently, ACE may not be able to do more complex tasks such as self-guided tours. Additionally, it comes with a host of data and analytics tools that, while useful for some teams, may not provide the granularity and insight needed to significantly improve business efficiency.
Altogether, the ACE Virtual Leasing Assistant is best if you're looking for a chatbot to automate initial communication and response with leads and execute a unified communication and lead nurture strategy for prospective renters and current residents.
Alternatives to ACE by LeaseHawk
ACE by LeaseHawk is a robust option for AI virtual leasing assistants. However, it's just one of many on the market. Let's check out some alternatives to the ACE Virtual Leasing Assistant.
Lisa by Appfolio
Appfolio offers Lisa, an AI leasing assistant for property managers. Lisa can take over much of the manual, repetitive work of leasing. It can also be used to automate much of the process around lead nurturing with prospective renters.
PERQ
PERQ is a 24/7 chatbot that can be used for lead nurturing across a variety of digital channels, including website, text, and email. The PERQ chatbot can be integrated with CRMs and existing websites. Additionally, it includes personalization tools to ensure it seamlessly fits into your current business operations. PERQ also includes features for marketing automation to create a friction-free journey for prospective renters.
Disclaimer: ButterflyMX provides these blog posts to help our customers and potential customers make the right business decisions for them. Our blog posts are based on the information we have available to us at the time of writing.