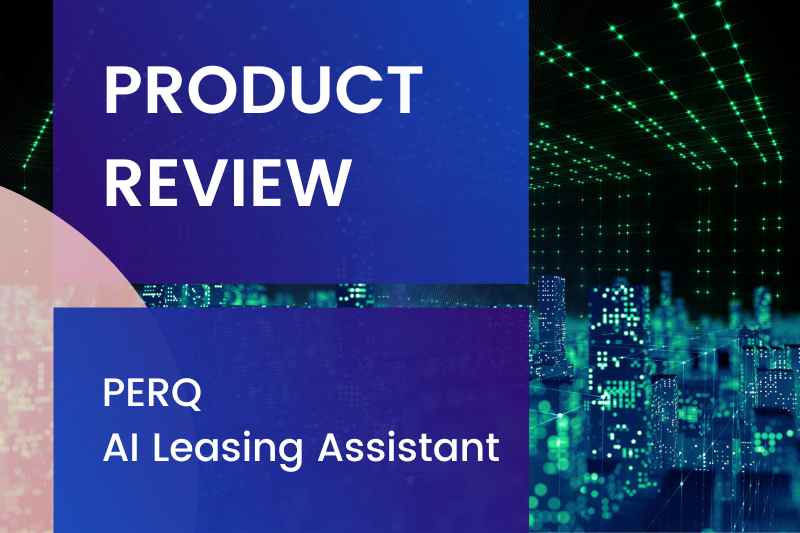 From marketing automation to lead nurturing, there are plenty of responsibilities you can hand over to AI leasing assistants. They may be a newer addition to the real estate industry, but their benefits are plentiful. And as more AI leasing assistants enter the field, there are many factors to consider. One AI leasing assistant to consider is PERQ AI.
But is PERQ AI the best AI leasing assistant out there? Compared to the competition, how does Perq AI stack up? Read on to learn about the PERQ AI leasing assistant and decide if it's the right choice for you.
This post covers:
About PERQ AI
PERQ is an AI lead management company founded in 2001. It's an end-to-end marketing and technology solution designed for multifamily properties. PERQ AI's platform focuses on automating the renting journey by giving renters the information and resources needed on demand.
The PERQ team has created solutions to improve the multifamily rental experience for tenants and property managers. The goal of their AI is to reduce some friction throughout the renting journey. What's more, PERQ continues to build out its product. It continually adds new features and automation for renters and property managers. PERQ also continues to develop partnerships with other technology partners, including CRMs, to increase the number of integrations offered.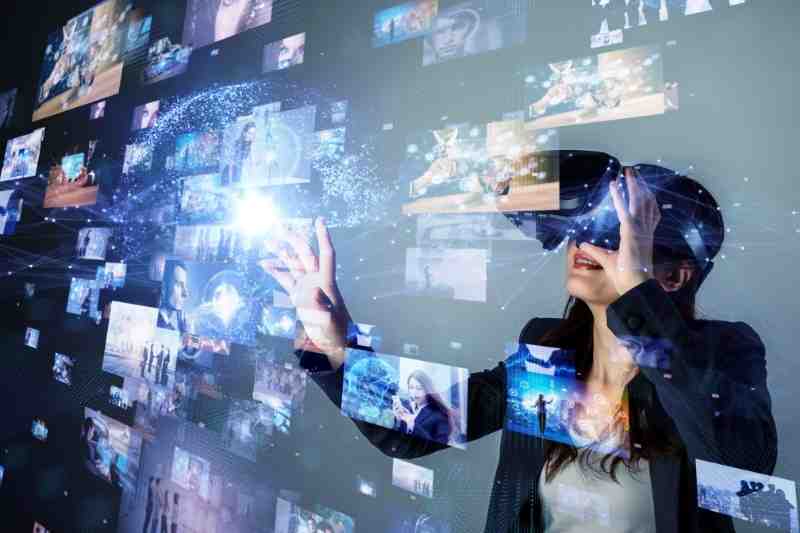 How the PERQ AI leasing assistant works
The PERQ AI leasing assistant offers a variety of features to make the renting journey frictionless. Namely, this AI leasing agent is a standalone marketing automation platform that automates conversations and nurtures leads from your lead sources. Then, once your CRM or leasing agent is ready, PERQ hands off prospects to a real person.
Additionally, PERQ AI allows property managers to automate processes for incoming information, ensuring no leads slip through the cracks. Further, PERQ AI has personalization options available to ensure that communications with prospective and current renters are tailored to their needs — while staying on brand. And this conversational AI can be leveraged across various communication channels to keep a consistent stream of communication with prospective renters and current tenants.
PERQ AI is designed to give property managers a powerful range of automation features throughout the renting journey. And it does all this while still ensuring the relationship between prospective renters and current tenants has a high level of personalization. Using PERQ's features, multifamily properties can save time through automated leasing and marketing. As a result, staff can focus on other aspects of the business.
Learn how to get started in multifamily real estate investment:
Features
24/7 conversational AI that can be used via your website, SMS, and email.
Branded and plain-text communication options are available.
Website personalization tools, including analytics, interactive design elements, and third-party website widgets.
Lead nurturing features to guarantee no leads go unresponded to.
CRM integrations to hand off leads to teams once an agent is ready.
Prospect analytics and data insight to improve your marketing efforts.
PERQ AI leasing assistant pricing
PERQ AI does not list pricing on its website. However, PERQ invites website visitors to schedule a demo to learn more about their AI leasing assistant, including prices.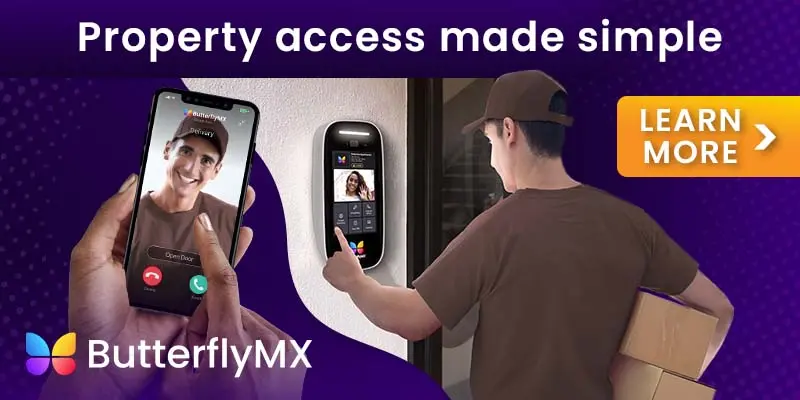 Pros & cons
Pros:
Streamlines marketing for multifamily property managers.
Nurtures leads through email and SMS, taking the responsibility out of your hands.
Intelligent handoff to team members via CRM integrations, which will save teams time in the long run.
Website personalization options are available through third-party widgets.
Conversational AI can be used across a variety of channels.
Lead sources integration means PERQ AI can give the same service to every lead, regardless of its origin.
Cons:
Cannot schedule self-guided tours for prospects.
Only handles certain aspects of the lead nurture pipeline.
Some work will be needed to set up conversational AI if personalizing. Further, these options may not be robust.
Lack of clarity on what integrations are available for CRMs and website providers.
Created for multifamily properties, limiting the types of property you can manage with PERQ.
Should you get the PERQ AI leasing assistant?
The PERQ multifamily leasing assistant has a robust suite of features for marketing automation that makes it a worthwhile option for property managers. In addition, with PERQ's conversational AI features and adaptable communication and personalization options, the tool has plenty of benefits.
PERQ reduces much of the manual work needed to convert leads. For this reason, it may be a great fit for property managers with small teams and tight schedules. What's more, PERQ enables teams to double lead-to-tour conversions, lower cost-per-lead, and get better insight into marketing performance.
A vital point to note about PERQ is that it's designed to connect to your existing marketing infrastructure, rather than be a standalone tool. So, to get the most out of PERQ, it's important to have the right integrations in place.
There isn't much information available on what CRMs and websites PERQ integrates with. So, a crucial part of your research should include ensuring that PERQ integrates with your preferred CRM.
Alternatives to PERQ AI
The PERQ AI leasing assistant has many desirable features. However, it's only one of many available AI leasing agents on the market. Let's look at some alternatives to PERQ AI.
MeetElise is a powerful AI leasing assistant that can significantly streamline operations for property managers. MeetElise is a conversational AI leasing assistant that can answer incoming questions. Additionally, it intelligently hands off nurtured leads to team members. MeetElise can integrate with various tools and also has personalization options available.
Yardi's RentCafe is a residential marketing and leasing platform with a comprehensive set of tools for property managers. RentCafe includes dynamic property websites, marketing automation tools, and SEO capabilities. In addition, Yardi RentCafe ChatIQ is a chatbot that provides immediate assistance to top prospective renters using AI.
Takeaways
The PERQ AI leasing assistant may be a good option for property managers looking for a personalized AI solution.
PERQ can nurture leads via email and SMS until a human leasing agent is ready to receive the prospect.
A primary feature of PERQ AI is its marketing capabilities, including integrations with CRMs and many lead sources.
PERQ AI is created for multifamily properties. So, it may not be the best choice for gated communities and commercial buildings.
Disclaimer: ButterflyMX provides these blog posts to help our customers and potential customers make the right business decisions for them. Our blog posts are based on the information we have available to us at the time of writing.