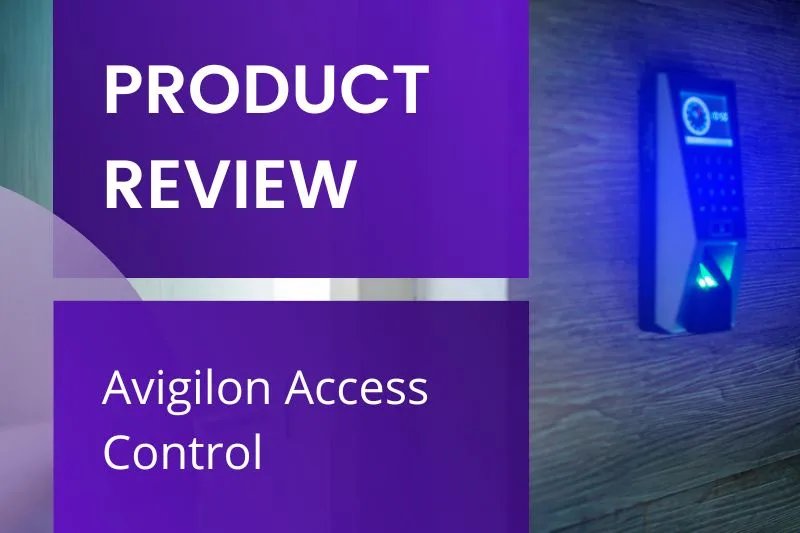 If you've been searching for a cloud-based access control system, you've likely come across Avigilon. The Avigilon access control system offers many unique features, but how does it compare to competitors?
Well, in this Avigilon access control review, you'll learn about Avigilon as a company and how their access control solution works. In addition, you'll find information related to costs, features, and the pros and cons of Avigilon's access control system. Most importantly, this review includes a more robust access control alternative.
This review covers:
About Avigilon
Established in 2004, Avigilon is a security company offering a vast range of products.
Products offered by Avigilon include:
Video analytics
Surveillance cameras
Access control systems
Acquired by Motorola Solutions in 2018, Avigilon is committed to providing solutions that help quickly identify and share critical information for the safety of your facility's people and resources.
Avigilon Unity Access, formerly known as Avigilon Access Control Manager (ACM), is a cloud-based physical access control solution for enterprise-class installations. However, you may not need an enterprise solution. In this case, Avigilon can scale from just a few access points to major installations.
Furthermore, Avigilon Unity Access claims to provide greater control over who has access to your property because of advanced alarms and identity management capabilities. Alerts and notifications from these features can be managed from their browser-based dashboard, which can be accessed remotely.
How Avigilon works
The Avigilon system works when deployed to your existing security system or by installing supported third-party hardware. Avigilon integrates with a variety of partners — such as HID, Schlage, and ViRDI — to create an end-to-end security solution.
The Avigilon systems consist of many products, some of which include:
Avigilon access control software (Access Control Manager)
Avigilon Alta (previously known as Openpath)
Mercury control panels and interface modules
Avigilon mobile application (formerly ACM Expedite)
HID card readers and key fobs
ViRDI biometric readers
Schlage mobile readers and keypads
See how ButterflyMX works:
Avigilon access control review
While considering any access control solution, you must first compare the system's qualities. So, continue to learn more about Avigilon access control features, costs, and pros and cons.
Features
Unity video integration. Avigilon Unity Video integrates your access control system with your surveillance cameras. Using Avigilon cameras, you can capture security breaches on video feeds, allowing for accurate and quick emergency responses.
Identity management. Keep track of who's accessing areas by viewing user IDs in the access log. The history tracked not only covers successful entries but also failed attempts, so you can see who's trying to access unauthorized areas.
Alarm management. Manage all of your alarms in one place by organizing them with color coding, related notes, or viewing related video feeds.
Remote door control with maps. Manage door access remotely using the facility map displaying locked and unlocked doors. Statuses are live, so you can remotely manage them in the event of an emergency.
Support for open-platform hardware. Hardware, such as Mercury and HID Global, allows you to future-proof your access control thanks to its cloud-based infrastructure.
Identity correlation reporting. Regarding tracking personnel, the Avigilon system supports contact tracing if an infected person enters the facility. Use the system to trace the areas they accessed while also tracing others who may have come in contact with them.
Does Avigilon have an app?
Yes, Avigilon has an app for its access control system. The Avigilon Unity Access mobile app (formerly Avigilon ACM Expedite) is available in the Apple app store or on Google Play.
With the Avigilon mobile app, users can:
Take control of alerts or events to provide a rapid response to situations.
Search, review, and edit user profiles.
Remotely unlock and lock doors.
View real-time door status and access logs.
How much does Avigilon access control cost?
Unfortunately, Avigilon does not display pricing options for its access control solution at this time. To learn more about the cost of an Avigilon license or associated hardware, contact their sales team.
Pros & cons
Pros:
Avigilon is cloud-based and supports legacy systems, helping reduce installation costs no matter your type of system.
A mobile app allows you to remotely manage the system no matter where you are.
The access control system works seamlessly with Avigilon's surveillance camera platform.
Avigilon's support for open-platform hardware allows you to quickly deploy the access control software with your existing hardware.
A vast range of third-party integrations supports a streamlined access control experience.
Cons:
Direct customer support may not be available if issues arise.
Readers, credentials, door controllers, and other hardware are from third-party integrators.
The mobile app is not suitable for all users as it's designed for administrators or management rather than to be used as a mobile credential.
Avigilon integrates with wireless smart locks, but the selection of brands may be limited.
The browser application and mobile app have poor user interfaces, leading to possible confusion when in use.
Avigilon currently does not offer vehicle readers as part of its access control solution.
Avigilon ACM setup may be difficult if you aren't network savvy, so an Avigilon technician or in-house IT professional may be required.
The Avigilon video intercom may not be directly manageable from the Unity Access platform.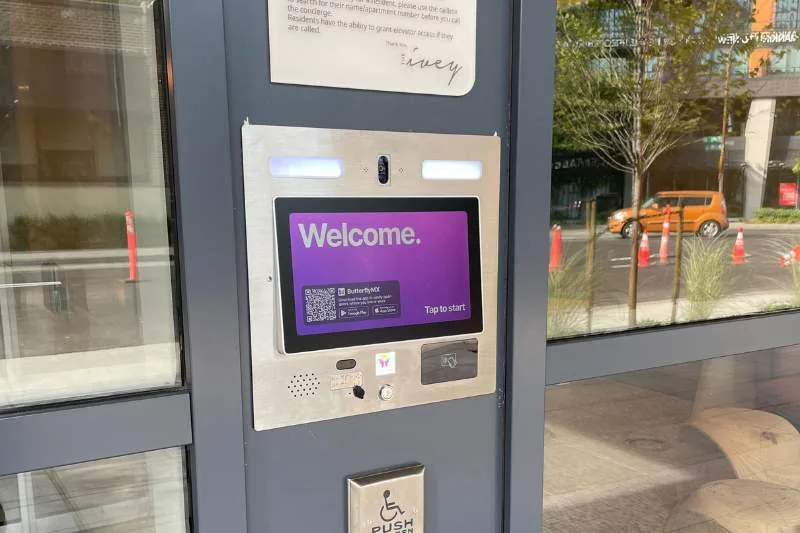 Should you get Avigilon access control?
Avigilon may be a suitable access control solution for hospitals, schools, industrial facilities, and certain other types of properties. Its cloud-based access control platform pairs well with the third-party hardware it integrates with. Above all, integrating your surveillance cameras with your remaining Avigilon security system is a breeze.
Nonetheless, Avigilon is not without its drawbacks. While Avigilon strives to provide an end-to-end security solution, it may fall short in a few areas. So, you may want to consider a more property-wide solution.
Who are Avigilon's competitors?
Avigilon has many competitors in the access control industry, but one that stands out among the rest is ButterflyMX.
ButterflyMX is a property-wide access control system that was established in 2014. Since then, more than 10,000 buildings have been equipped with ButterflyMX, with more than one million daily users.
Like Avigilon, ButterflyMX access control is cloud-based and manageable through a web-based dashboard or mobile app. ButterflyMX's access control readers and intercom support multiple credentials for users, such as key cards, fobs, PIN codes, and even smartphones. Most importantly, ButterflyMX empowers property admins to manage every entry point and area of the property, from the main entrance and individual units to vehicle gates and elevators.
Avigilon vs. ButterflyMX
| Feature | ButterflyMX | Avigilon |
| --- | --- | --- |
| Virtual keys | Yes | No |
| Visitors can request access | Yes | No |
| Package room | Yes | No |
| Vehicle access | Yes | No |
| Cloud-based software | Yes | Yes |
| Mobile app | Yes – for all users | Yes – limited to admins |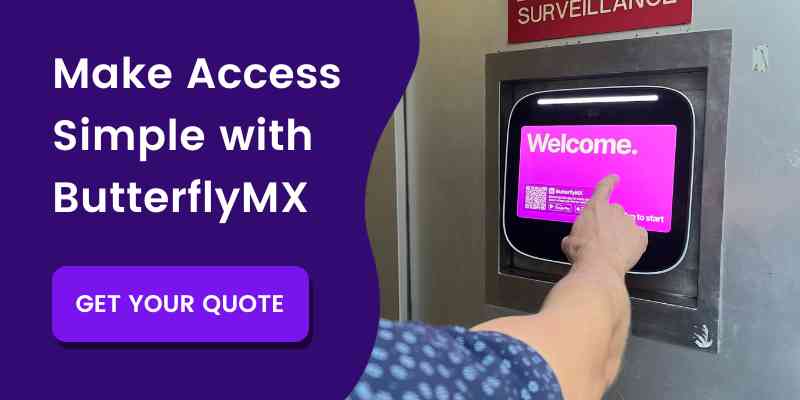 Disclaimer: ButterflyMX provides these blog posts to help our customers and potential customers make the right business decisions for them. Our blog posts are based on the information we have available to us at the time of writing.