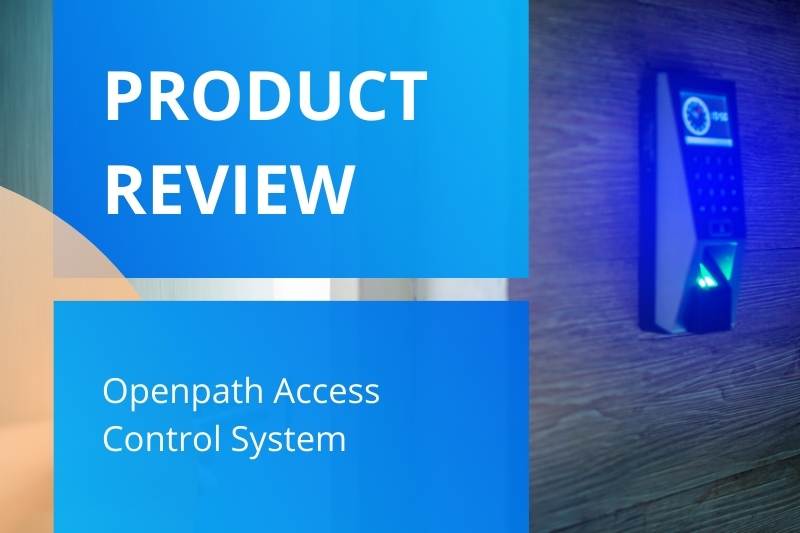 A reliable access control system is undoubtedly a great investment for your rental properties. Not only does it help keep your tenants safe, but it also helps you stay on top of all the visitors, deliveries, and service providers entering your building.
Because there are a wide variety of cloud-based access control systems to choose from, it can be difficult to narrow down your options and find the best one for your needs. But one option that you may be considering is Openpath. In this article, we'll take a look at the features and cost of this access system to help you determine if it's the right fit for your needs.
This post covers: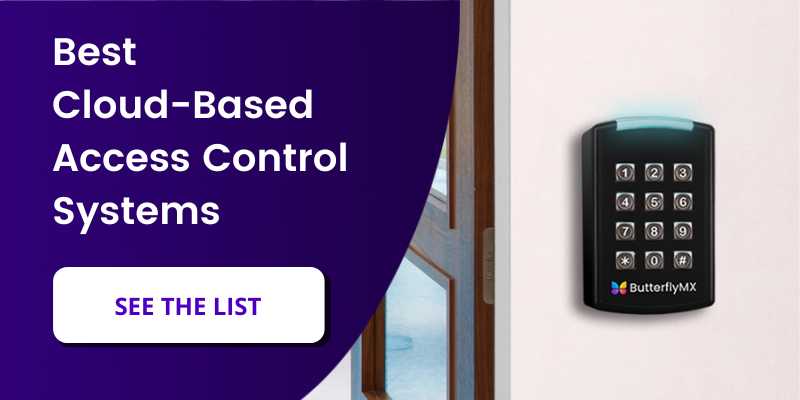 About Openpath
Openpath was initially founded by a small team that wanted to streamline access control technology. The company is currently based in Culver City, California. In July 2021, Motorola acquired the company; this allowed Openpath to expand its building access control options. They now offer security and access control systems for both residential and commercial buildings as well as retail, education, fitness, and other types of multi-tenant properties.
The Openpath access control system is entirely cloud-based and is designed to integrate with mobile technology and wireless locks. Residents can manage access from their phones, while building managers can adjust settings and permissions for the entire property from one place.
How Openpath works
Openpath's system includes both hardware and software. While many customers purchase both, Openpath also makes it easy to integrate its software with hardware devices you already have. Their smart readers are compatible with a wide range of key cards and fobs, and Openpath integrates with Schlage smart locks. Ultimately, the entire system is designed to be scalable and flexible to meet your needs.
Here's a breakdown of Openpath's hardware products:
Smart readers. These readers are compatible with the Openpath mobile app as well as many different types of key cards and fobs. They also offer a touchless 'Wave to Unlock' option. It comes in two sizes, so you can choose the option that fits best for your apartment building.
Video reader. This type of smart reader includes a camera to offer video capabilities. The video feed from this reader connects to the Openpath app to enable users to see who's at their door. And since it's backward compatible, the reader allows you to add mobile and video features to a legacy access control system without an Openpath controller.
Smart hubs. These all-in-one smart controllers connect to Openpath's readers. The preconfigured smart hubs include a power supply, and you can even use them with a battery backup.
Controllers. Openpath offers a traditional single-door controller and an Access Control Core that supports up to 16 entryways.
Wireless locks. Openpath doesn't manufacture its own smart locks, but it does integrate with Schlage wireless locks.
Watch how ButterflyMX works:
Openpath review
When considering an Openpath access control system for your building, you'll first want to familiarize yourself with its features, pricing, and pros and cons. We cover these factors below.
Features
Multiple credential options. Tenants can enter the building in several different ways. They can use their smartphone, smartwatch, or even their hands for touchless access. However, you can also configure the system to use traditional key cards.
Cloud-based software. Because the system stores data in the cloud, you can manage everything remotely.
Digital visitor access. Residents and building staff can send digital access credentials by email or text to trusted visitors.
Backup power. Openpath systems include their Patented Triple Unlock technology, which ensures that the system will continue working even if the internet goes down or cell service drops.
Activity logs. Building managers can access real-time activity logs in the Openpath dashboard for a comprehensive view of what's happening across buildings.
Mobile app. The Openpath mobile app allows your renters to manage access entirely from their phones. Residents can reserve community amenities, send guest passes to visitors, and manage deliveries.
Integration with smart locks. Openpath access control products integrate with Schlage's wireless locks smart.
Garage and elevator access. Control access to your parking garage, elevators, and other parts of your building.
Openpath pricing
Precise Openpath pricing isn't currently available on the company's website. However, their pricing is split into two tiers, basic and premium, which makes it easy to understand.
Users can fill out a short form on their website and get a quote based on their unique needs. You can also schedule a demo with the company to see the products in action.
Pros & cons
Pros:
Touchless access. Tenants can open doors conveniently and safely without having to enter a passcode or carry around a key card.
Encrypted credentials. The entire Openpath system is encrypted for extra security.
Cloud-based software. Because the software is cloud-based, you can manage your system from anywhere. Staff can access the dashboard via a web browser or mobile app.
Scalable. You can purchase hardware a-la-carte or opt for all components to get a complete access control system. Openpath also integrates with a wide range of products, so you can incorporate their technology into your existing system.
Cons:
Not all devices come with video. While Openpath does offer video readers, not all of their systems come equipped with video. This can make it a little harder to maintain security throughout your building.
Openpath app requires background location permissions. These location permissions enable touchless entry and exit, but they may also drain the battery on your phone very quickly.
No way for visitors to request property access. Openpath doesn't offer any intercom devices to allow visitors to request property access from residents or staff.
Should you get Openpath?
Openpath is a reliable access control system for apartments and commercial properties. It integrates well with other products and gives tenants a reliable touchless access system. The mobile app also allows your tenants to send digital credentials to trusted visitors and open the door with their smartphones.
However, there might be some downsides to the system. If you want more comprehensive video surveillance and visitor management for your building, you may want to choose another option.
Alternatives to Openpath
You have many alternatives to Openpath when it comes to access management systems. However, ButterflyMX is the best alternative on the market. ButterflyMX has many similar features to Openpath, including a mobile app and cloud-based software. However, ButterflyMX is a more robust visitor management system, thanks to the video intercom it offers.
ButterflyMX is a unified access control solution, with a suite of products designed for each unique access scenario and entry throughout an entire building. The system delivers an effective way to control access for tenants and visitors, enabling visitors to easily request access and residents to seamlessly grant it.
Openpath's video reader doesn't allow visitors to request property access or enable two-way video calling between visitors and tenants. In contrast, the ButterflyMX video intercom gives visitors a way to request access by placing a video call directly to a tenant's smartphone. As a result, residents can open the door and grant access from anywhere — even if they're not at home.
Openpath vs. ButterflyMX
Although Openpath is a robust access control system with a variety of hardware options and effective software, it may not provide the same visitor management features that ButterflyMX offers. If you want to control access into and throughout your building for tenants and visitors, choose ButterflyMX.
| Feature | ButterflyMX | Openpath |
| --- | --- | --- |
| Visitors can request property access | Yes | No |
| Integrations with multiple smart lock brands | Yes | No |
| Two-way video calling | Yes | No |
| Built-in camera in all access hardware | Yes | No |
| Cloud-based software | Yes | Yes |
| Mobile app | Yes | Yes |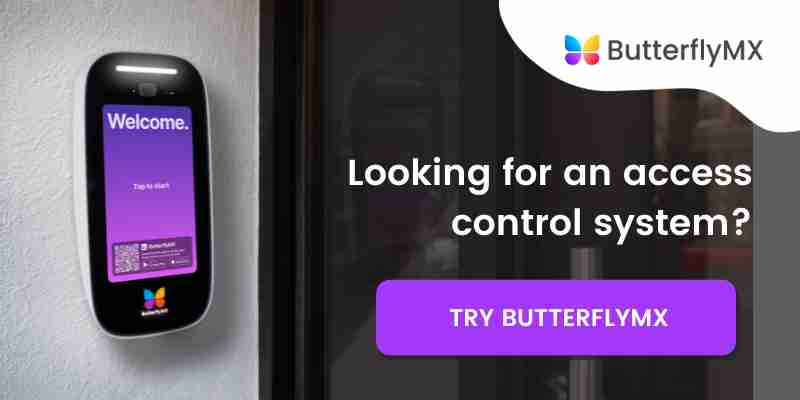 Disclaimer: ButterflyMX provides these blog posts to help our customers and potential customers make the right business decisions for them. Our blog posts are based on the information we have available to us at the time of writing.