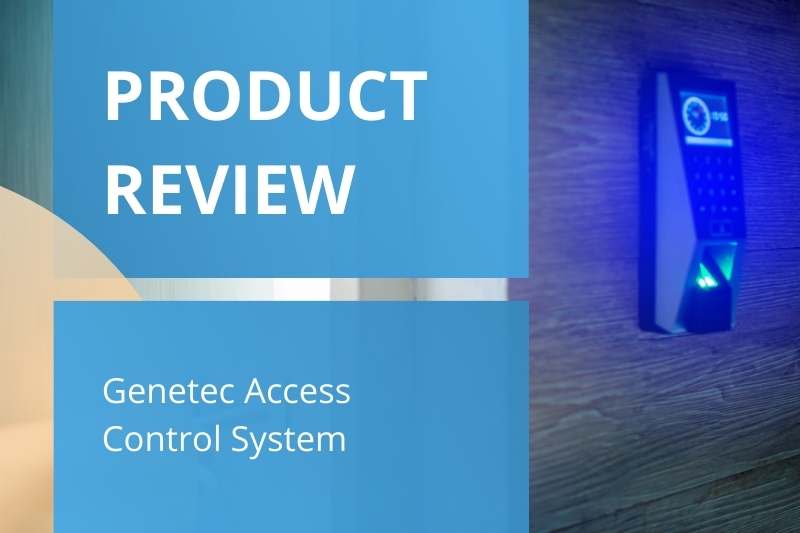 Maintaining security is a top priority for all building owners and property managers. That means installing the most secure and up-to-date access control system possible. And the best type of access system is cloud-based.
There are a handful of companies that offer effective access control systems, and Genetec is among them. When seeking an access control system, you may consider the Genetec Synergis system. In this post, we'll review the Genetec Synergis and help you determine if it meets your needs and expectations.
This review covers: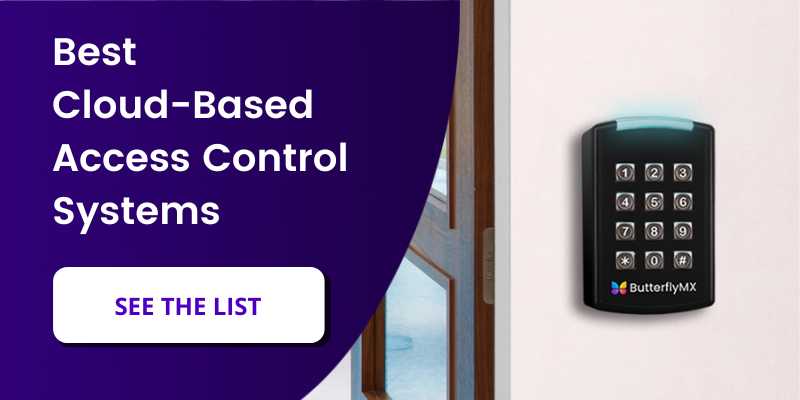 About Genetec
Genetec was founded in 1997, specializing in physical entrance security products. The company started by offering video monitoring, building access control, and license plate recognition systems. Since then, it has grown in size and technical know-how, and stands on the principle that technology can break down barriers and make everyday life easier for its users.
Serving clients across industries — including data centers, financial institutions, corporate campuses, government agencies, airports, and college campuses — Genetec prioritizes security above all else. The company takes a comprehensive approach, developing and offering products that work together to enhance physical security in buildings.
How Genetec Synergis works
Every access control system must balance security impacts. Controlled building access that is too stringent restricts business activity, while control that is too lax may create a dangerous breach. Genetec Synergis is an open access control system that strikes the right balance for seamless facility operation.
The Synergis system integrates with an expanding network of third-party devices. And it gives users complete visibility of all building entry activity to protect both personnel and property. Users can manage security system integrations from the Genetec Security Center platform.
Because Synergis isn't a proprietary system, owners and operators can choose the types of hardware they want to install and use throughout the building. At the time of this publication, Genetec connects to a variety of intelligent door control hardware, including SALTO locks and HID controllers.
Watch how ButterflyMX works:
Review of Genetec Synergis
As you consider a cloud-based access control system for your commercial or multi-unit residential building, take note of some of the features, costs, and benefits Genetec Synergis has to offer.
Features
Synergis Cloud Link: Replaces onsite servers but lets you use existing hardware and infrastructure. Includes a full range of embedded security functionalities.
Genetec Security Center: Allows you to unify your access control system with third-party security systems such as license plate recognition, video surveillance, and intrusion monitoring.
Enterprise-grade: Scaling your organization's access control system is simple and straightforward. With Synergis, you can manage systems across the globe.
Easy to retrofit: Genetec automates database migration, which makes the process of replacing an archaic system less costly and time-consuming.
Real-time security updates: Synergis provides real-time security updates and information, allowing administrators to act immediately when situations arise.
Analytics and reporting: The Synergis platform provides historical information and reports that aid in analytics and future planning. You can access information such as the movement of employees and visitors in specific areas, persons denied access, and other applicable data.
Genetec cost
Genetec doesn't publish pricing for its Synergis access control system online because of the many possible equipment and software combinations. However, you can request pricing by contacting the company.
Pros & cons
Pros:
Integrates with existing systems
Key cards are protected through advanced encryption and claims-based authentication.
Cloud-based software allows administrators to update the system from anywhere.
The company has broad industry expertise, including airports, retail, education, energy, and cities.
Relatively easy to retrofit in existing buildings.
The system automatically checks itself for accurate operation and faulty components.
Cons:
Some advanced features are only available in premium plans
No built-in video access control listed for current models
Some users report a steep learning curve
Does not appear to cater specifically to multifamily buildings
May not have visitor management features or solutions for visitors to request access
Doesn't appear to offer a mobile app for smartphone-based access
Should you get Genetec Synergis?
If you use multiple security systems from various providers across numerous locations, then Genetec's "power of unification" might be the solution you're looking for. The Genetec Synergis system enables multiple products to be unified to work as one.
Another benefit of Genetec is the ability to scale with your organization and ensure that your present security system won't slow you down in the future. With the Synergis system, building administrators can use Genetec's Security Center to connect and integrate their third-party security systems.
If you have a growing facility or intentions of future expansion, the Genetec Synergis solution may be worth a look.
Alternatives to Genetec Synergis
If you're seeking an access control system that improves both security and convenience, you may want to consider ButterflyMX.
ButterflyMX is an all-in-one access control system for all kinds of buildings, both residential and commercial. Its suite of hardware products includes a video intercom for building entry, keypads for secondary and interior doorways, and key lockers to manage access to apartment units with traditional locks. ButterflyMX also integrates with dozens of other proptech, access control, and property management systems to simplify processes for building owners and managers.
ButterflyMX's access control devices are powered by the cloud-based ButterflyMX OS, which allows building administrators to manage access permissions, update the tenant directory, and review entry events from anywhere. Plus, the powerful ButterflyMX mobile app unlocks a variety of convenient features for tenants.
Genetec vs. ButterflyMX
While Genetec offers a respectable access control system that may work for certain properties — namely, commercial facilities — it may not be the best choice for others, especially multifamily buildings. ButterflyMX offers a more robust solution to control access while offering convenient features for tenants and simplifying visitor management.
| Feature | ButterflyMX | Genetec Synergis |
| --- | --- | --- |
| Visitor access | Yes | No |
| Apartment & multifamily usage | Yes | No |
| Remote access capabilities for tenants | Yes | No |
| Built-in camera | Yes | No |
| Mobile app | Yes | No |
| Virtual keys | Yes | No |
| Integrations with other systems | Yes | Yes |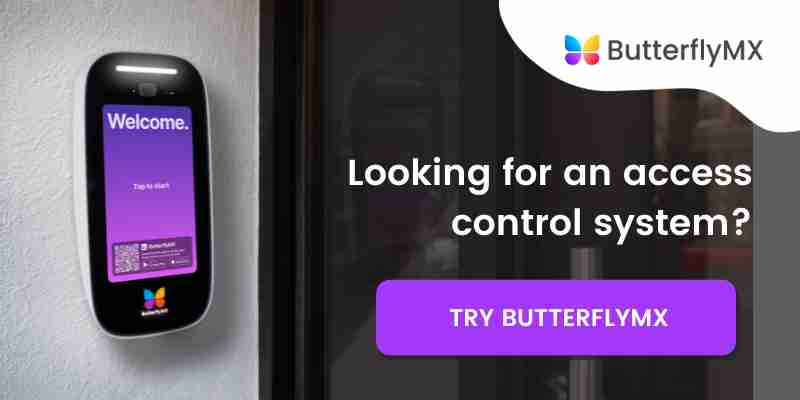 Disclaimer: ButterflyMX provides these blog posts to help our customers and potential customers make the right business decisions for them. Our blog posts are based on the information we have available to us at the time of writing.