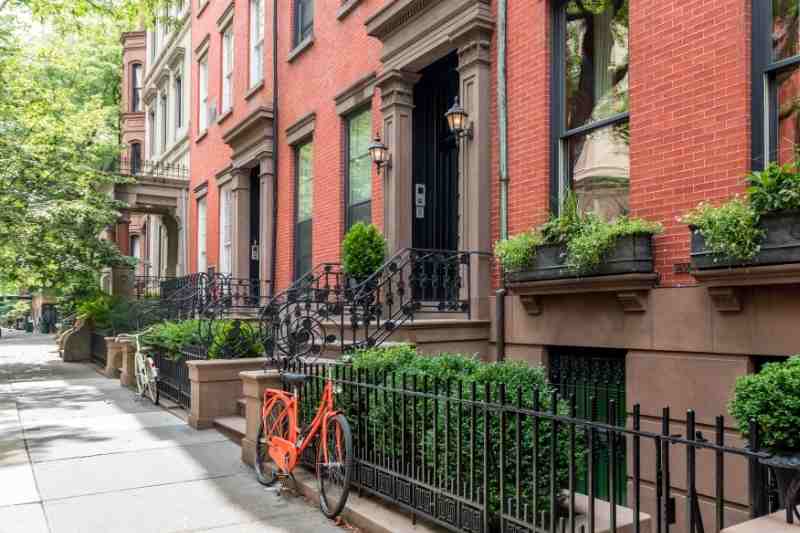 A broken intercom is both an inconvenience and a security risk at your building. If you're dealing with a malfunctioning, unreliable, or entirely broken intercom system, you may have a legal requirement to address the problem quickly. So, you'll have to find the best intercom repair in NYC.
Intercom repair is a delicate task that's best left to professionals. Whether you need to repair an apartment buzzer or a video intercom, the person you hire matters. Read on to learn why your intercom might be broken and how you can find the best person to repair it.
This post covers:
Why is my intercom not working?
Your intercom might not be working because of physical damage to the device, wiring problems, or outdated hardware. Signs of a broken intercom include unusual noises, a malfunctioning door release, buttons that don't work, poor sound quality, and dropped calls, among others.
Potential problems with broken intercoms include:
Improper installation. You could experience problems if the intercom system wasn't installed correctly.
User error. It's possible that your intercom isn't broken at all. Instead, it could be a simple user error that's causing the problem.
Wiring issue. You could be dealing with a bad connection or a corroded wire.
Weather. If your intercom isn't weather-proof, rain, snow, or hail could damage it.
Old or outdated system. Even the best technology doesn't last forever. If your intercom is particularly old, it might be on its last leg.
Learn why WSS Integrated Technologies chooses ButterflyMX for its clients:
How do you fix an intercom?
Some intercom problems are simple and require a quick fix. To repair an intercom with a simple issue, you'll need a basic understanding of how they work and how they're installed.
However, other intercom problems are more complex and require a professional repair person to fix them. If you're not confident in your ability to troubleshoot your intercom problem, don't touch anything and call a professional instead!
That said, here are three ways to troubleshoot a broken intercom system:
Check for physical damage to the system. Look for dents, deep scratches, or other visible signs of damage. Also, test any buttons on the device.
Check the wiring. Remove the intercom casing and carefully inspect the wiring. Ensure that every wire is making contact as needed. Remove any dirt or dust with a clean cloth.
Test your intercom's voltage. Use a voltage meter to determine if the transformer is defective. The meter should show a voltage reading between 6 and 16 volts.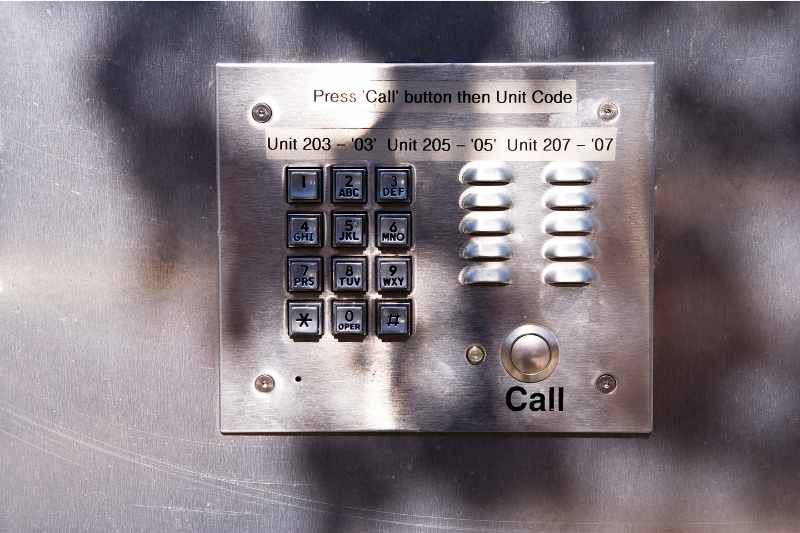 Apartment intercom repair in NYC
If you have a broken apartment intercom system, your residents could miss visitors and deliveries. So, it's important to address the problem as soon as possible. The problem with your intercom might be that it's old, incorrectly installed, or damaged.
However, if a resident reported a problem with the intercom, it's possible that the issue is a user error, not a problem with the intercom itself. Talk to the resident who reported the problem. Ask them to explain the issue they experienced and how it happened. If you find they're misusing the system, show them how to correct the problem.
Of course, it's also possible that your apartment intercom needs to be professionally repaired (or even replaced). There are many intercom repair shops in NYC that specialize in apartment buildings. Read on to learn how to find the best one.
Commercial intercom repair in NYC
If the commercial intercom system in your office building isn't working properly, your tenants and their employees will struggle to manage access for guests and deliveries. And if employees rely on the intercom to grant themselves access, they could even get locked out of the office!
To ensure a positive tenant experience, it's in your best interest to repair the system as quickly as possible. Consult with your tenants to gather information about when the problem started and what issues they're experiencing. These details will help your intercom repair person pinpoint and resolve the problem faster.
How to find the best NYC intercom repair person
If you were buying a new intercom system, you'd want to hire the best installer. Similarly, you should hire the best intercom repair service in NYC.
Your building's intercom was a significant investment, and it's an important amenity to your tenants. As such, make sure the repair is done right. The person or company you hire to repair your intercom should be reliable, reasonably priced, and experienced.
Here are four tips to finding the right intercom repair company:
1. Research online
When searching for the best intercom repair service in NYC, start online. Do some Google searches to gather a list of intercom repair companies near you. It's especially helpful to search for companies that serve your borough. An intercom repair company in Brooklyn might not serve the Bronx, for example. 
Then, check out their online reviews on Google, Yelp, and other third-party review sites. You can also check their social media presence to get a sense of their business, services, and staff.
Keep in mind that you have two options for intercom repair: a local specialist or national security integrator.
Local specialists are individuals who work independently or for a small local business. They can usually offer more tailored services and work more closely with you. However, you might not be able to find much information about them online.
National security integrators are companies with a national presence that usually offer a wide range of services across industries. Most security integrators have a strong web presence; however, you might not get truly personalized service.
2. Ask around your network
Perhaps the best way to find a great intercom repair provider is by word of mouth. Have any of your colleagues hired an NYC intercom repair company before? Did the building down the street recently repair or replace its intercom system?
If so, don't hesitate to ask for recommendations. Chances are, people in your network won't mind sharing details about the company they hired.
Ask the person:
How the repair went
Whether the repair is holding up
How long the project took
The cost of the intercom repair (if they're willing to share)
Whether their quote matched the final cost of the repair
3. Narrow down your options
Once you've found a few good potential options based on your research and recommendations from colleagues, check and make sure those companies offer the right type of intercom repair service. There's no use contacting a company and requesting a quote if they don't service the type of intercom you have.
If you're considering a certain repair service company, carefully read their website and check to see if they service your intercom brand. Similarly, you should make sure the company services the type of building you have, whether it's a multifamily, commercial, retail, or another kind of property.
If you can't find pertinent information on the company's website, give them a call. Explain the situation and be sure to tell them the type of building and intercom you have. Ask if the project is in their wheelhouse.
4. Request referrals
Once you've contacted a potential intercom repair company, ask them for referrals. Be specific — request referrals from repair projects similar to yours in terms of building size, industry, and scope of the repair.
The best NYC intercom repair people will happily give referrals and point you in the direction of satisfied customers.
Takeaways
Intercoms can break due to improper installation, user error, wiring issues, weather conditions, or old age.
If you want to troubleshoot the problem yourself, you should check for physical damage, check the wiring, and test your intercom's voltage
To find the best intercom repair in NYC, you should research service providers online, ask for recommendations in your network, narrow down your options, request referrals, and always hire a certified installer.
Dealing with a broken intercom is a huge headache for any building owner or operator — especially in New York, where tenants are accustomed to simplified property access. But by finding and hiring the right repair provider, you can get your intercom back up and running with minimal disruption.