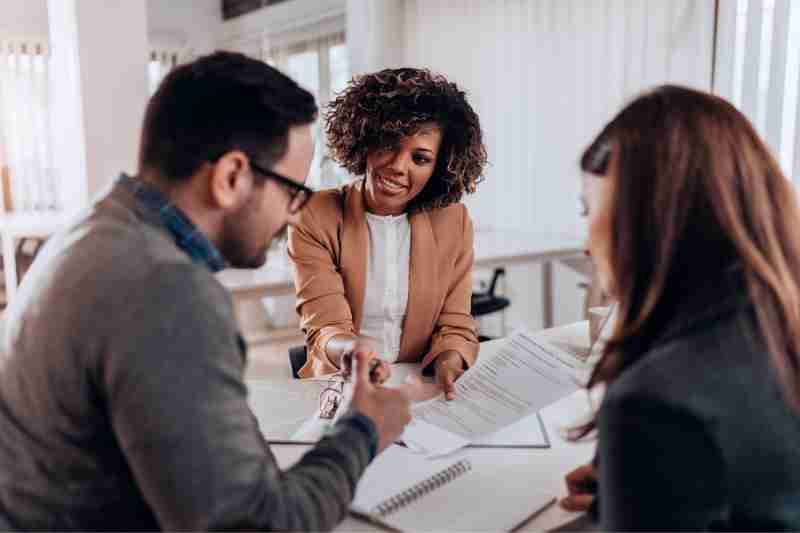 Like with any business, it costs money to run a property. And property managers have to consider charging several fees in order to ensure their building's success. Of these fees, a lease renewal fee is one of the most common. Lease renewals are an essential part of property management. In fact, focusing on lease renewals ensures that a building stays profitable by prioritizing tenant retention.
Read on to learn what a lease renewal fee is and how they're calculated. Then, explore why property managers charge lease renewal fees. Finally, discover the eight most common types of property management fees.
In this post, we cover:
What's a lease renewal fee?
A rental lease renewal fee is a property management fee that the property manager charges to the property owner when a tenant renews their lease. So, a rent renewal fee is usually only charged once per year per tenant. 
Boosting resident retention by encouraging lease renewals is an essential part of running a multifamily building. So, property managers charge owners a fee for the work that goes into renewing leases.
How are renewal fees calculated?
Renewal fees are calculated based on either a one-time or a percentage-based fee.
The two types of lease renewal admin fee structures are as follows:
Flat fee lease renewal. Property managers may opt to charge a flat rate for lease renewals. This fee usually ranges from $250-$500 for each renewed lease at your building.
Percentage-based renewal fee. Alternatively, property managers may charge a fee based on a percentage of the monthly rent. This standard lease renewal fee can range from 25% to 75% of the total rent.
Discover 3 tools to determine how much to charge for rent:
Why do property managers charge a lease renewal fee?
You may wonder why property managers charge apartment lease renewal fees. While the process may seem simple at first glance, lease renewals are actually an arduous, time-consuming task.
Here's what lease renewals usually entail:
Conducting a yearly rental analysis. This entails keeping track of the rental market, multifamily housing trends, and competitors' pricing to determine fair yet profitable rent rates. Then, managers can make rent increases accordingly. Consequently, this is ultimately more profitable for the property owner.
Connecting with existing tenants. When it's time to renew a lease, the property manager will correspond with the tenant a few weeks in advance to see if they'd like to renew their lease.
Offering new rental rates to tenants. Managers must draft a new lease that reflects the rent increase or send tenants a written correspondence that notifies them about changes in rent. This gives current tenants time to opt-out if they decide not to renew their lease. Additionally, this part of the process may include offering lucrative renewal incentives to encourage tenants to renew their leases.
Preparing and sending the new lease agreement. Property managers must create these new, agreed-upon leases and send them to the correct tenants.
Keep in mind: The process will differ from tenant to tenant. So, in a multifamily building with hundreds of units, the property manager is likely always working on some phase of a lease renewal.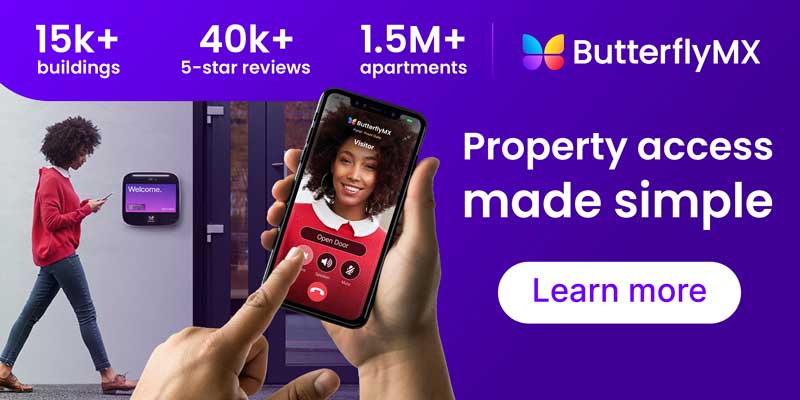 8 types of property management fees
Running a property is no small feat. And while managers are typically salaried employees, they still may charge additional fees for additional services, like overseeing maintenance, handling evictions, and finding high-quality tenants for vacant units.
Many types of property management fees occur as a result of ensuring that your building is running smoothly.
Eight common property management fees include:
1. Leasing fee
A property management leasing fee is charged when a property manager leases a unit to a new tenant. This involves listing your units for rent and screening high-quality prospects. Additionally, this entails creating and enforcing new contracts, including long-term lease agreements. Unsurprisingly, this is a time-consuming process.
With this in mind, property management companies usually charge a percentage of one month's rent, or in some cases, a full month's rent as a leasing fee.
2. Monthly management fee
A monthly property management fee encompasses all aspects of handling and managing your building. So, this fee is charged monthly and is usually 6-12% of the total rental income, depending on the real estate market in your area.
3. Advertising fee
An advertising fee is charged for the cost of marketing your property to prospective tenants. This fee is usually included as part of the monthly management fee, but if it is charged separately, it often runs upwards of $100.
4. Maintenance fee
Maintenance fees are charged to cover the costs associated with routine maintenance, like repairs, pest control, and general building upkeep. Most property management companies use a maintenance company of their choice for property repairs.
So, they'll charge a fee to pay the maintenance company and cover the cost of their labor.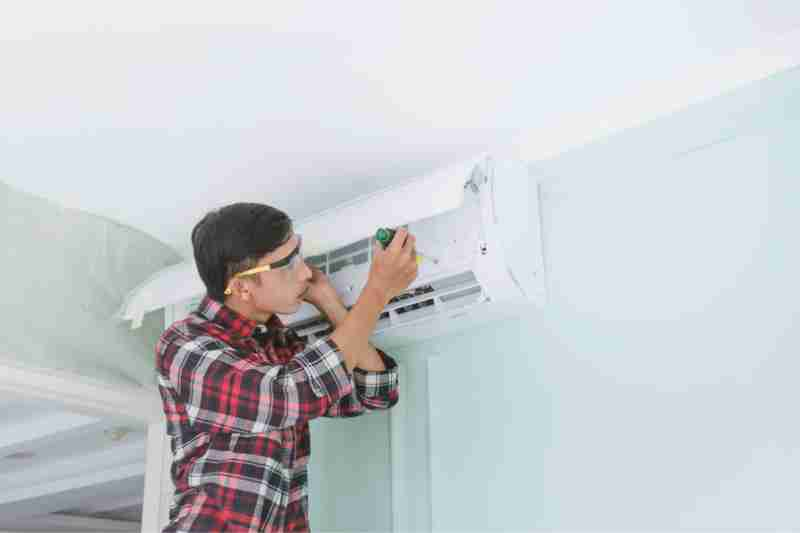 5. Onboarding fee
An onboarding fee is a one-time charge that's billed when you onboard a new tenant. This fee includes the cost of setting up the tenant's account, initial unit inspections, paperwork, and the creation of materials that the tenant may need to reference in the future.
6. Late fee
A late fee is charged to a tenant if they're late on paying rent. The property manager may choose to collect all or a portion of this fee. Or, they may transfer it to the owner of the building.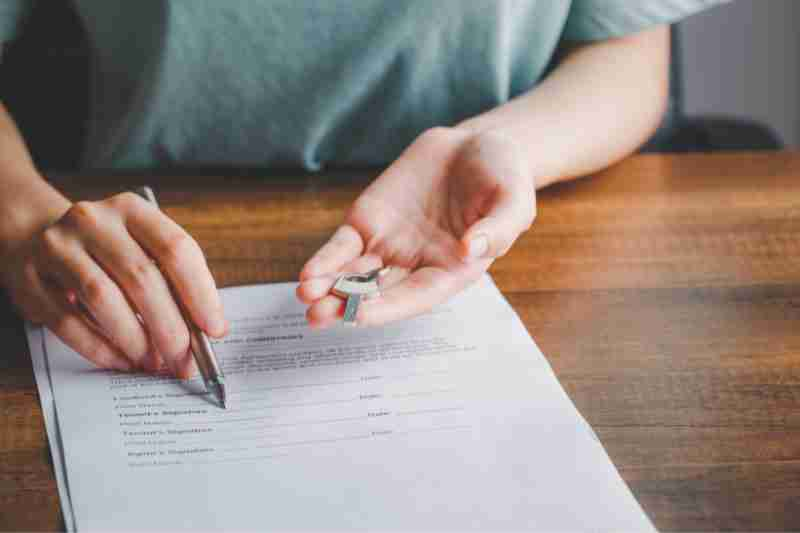 7. Eviction fee
Evictions are usually costly and time-consuming, especially if the eviction goes to court. So, eviction fees are charged depending on how complicated it is to process.
What's more, property managers must serve the eviction and hire an attorney to represent the interests of the owner, which can easily become costly. This fee usually includes an hourly rate, as well as any court costs associated with the eviction.
8. Vacancy fee
One of the most important jobs of a property manager is reducing tenant turnover and filling vacancies. With this in mind, it's not uncommon for property managers to charge vacancy fees if their units remain vacant for a significant period. This rate is often included in the monthly management fee. On its own, however, it's a percentage of the rental income that would be charged if a tenant was occupying that unit.
Discover how to post vacant rentals on Facebook Marketplace:
Takeaways
Lease renewal fees are a type of property management fee that building owners pay to property managers when a tenant's lease is renewed.
Rent renewal fees are calculated by taking either a percentage of the rent amount or charging a flat rate for renewed leases.
Property managers charge lease renewal fees to fund their efforts to boost tenant retention, reduce tenant turnover, and secure a stable rental income.
The eight most common property management fees are leasing, monthly management, advertising, maintenance, onboarding, late, eviction, and vacancy fees.