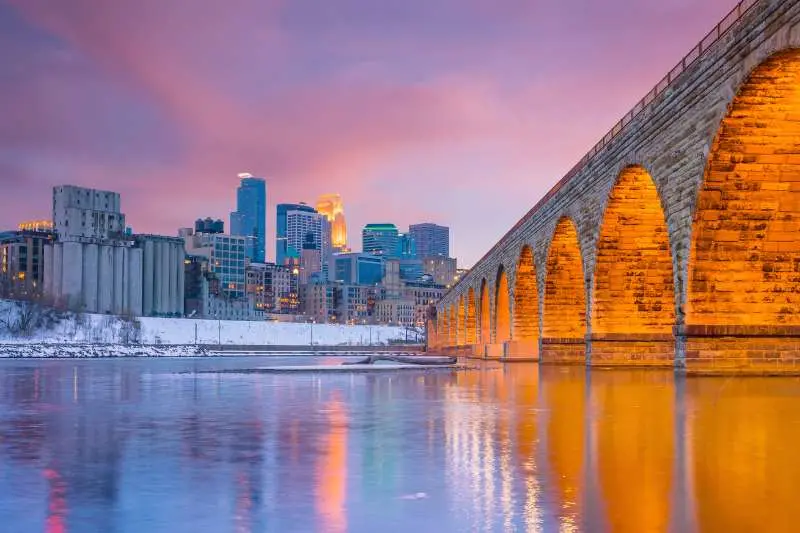 Key takeaways
An intercom system costs anywhere up to $5,000 on average, but many factors will affect the price.
Consider your building's demographics, local climate, installation requirements, types of credentials, and delivery needs before choosing a Minneapolis intercom system.
The best Minneapolis intercom system for apartments is the ButterflyMX video intercom.
A Minneapolis intercom system is the modern solution you need to secure your multifamily property without slowing down residents or their guests. As one of the major cities in the Twin Cities, smart technology is an increasingly popular perk in Minneapolis apartment buildings and other multifamily properties.
So, it's time you discovered the best apartment intercom in Minneapolis. Additionally, this post details how much an intercom system costs, what to consider when purchasing an intercom, and who the best local installers are.
This post covers:
Learn how the ButterflyMX ecosystem works:
How much does an intercom cost in Minneapolis?
On average, an intercom system in Minneapolis costs up to $5,000.
Meanwhile, the cost of your intercom does not include installation, maintenance, or ongoing subscriptions. So, it's important to consider these additional costs when searching for an apartment intercom.
Of course, the cost of your intercom will depend on certain factors, such as:
Type of system
Features included with the intercom
The installation process and requirements
Number of intercoms you require
The company you're purchasing intercoms from
What to consider when choosing a Minneapolis apartment intercom
Minneapolis is a sprawling urban environment with a young and growing population. So, you need an intercom system that appeals to your existing and prospective residents. With this in mind, you should know what to consider when choosing an intercom system.
Select an intercom system for your Minneapolis property based on the following criteria:
Demographics. Minneapolis has an average age of 32, meaning your intercom solution should appeal to younger residents. Thus, you should consider implementing a mobile video intercom system, enabling residents to use their smartphones for property access.
Weatherproofing. With Minneapolis experiencing a variety of weather conditions, your intercom system should stand up against anything thrown at it. So, choose a system with an IP65 rating so that it can withstand snow, rain, heat, cold, and more. That way, your intercom will last longer against Minneapolis' brutal winters and humid summers.
Installation requirements. Intercom systems have varying installation requirements, but for the best experience, choose a cloud-based system. Also known as wireless intercom systems, cloud-based systems reduce the cost of installation because they don't require on-site servers or extensive wiring throughout the entire building.
Credential types. Choosing an intercom system that accepts multiple kinds of credentials is always convenient. As a result, if a resident loses their primary credential, there's a secondary option for accessing the property. With that said, consider smartphone and PIN code credentials, as they're more convenient and appeal to a younger demographic.
Delivery needs. Lastly, as online purchases grow exponentially, your apartment building needs a package delivery solution. Selecting a Minneapolis intercom system that supports delivery PINs eases your residents' concerns about missing or delayed packages. With a delivery PIN, couriers can enter the property on their own without the need for property staff or residents.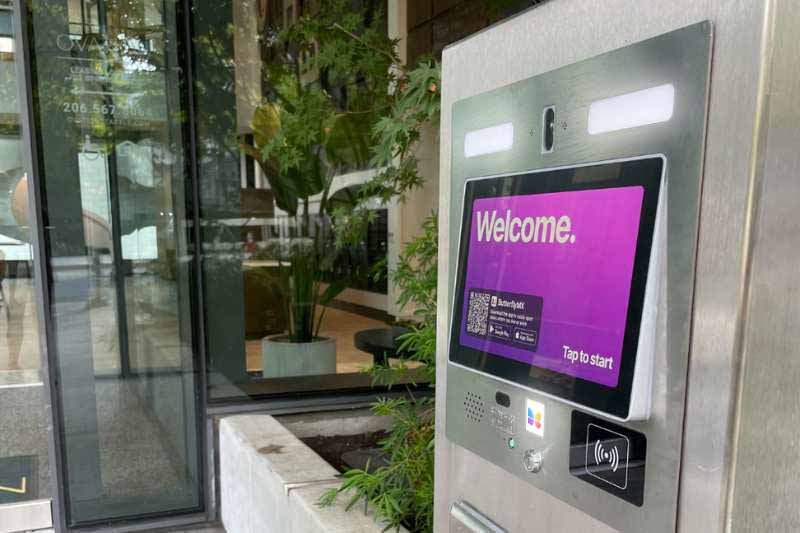 4 Best Minneapolis intercom installers
Before you can take full advantage of your Minneapolis intercom, you need an experienced and professional installer for the job.
Above all, it's best to choose a certified installer of the intercom system you want. Only then can you ensure your system is installed correctly and the warranty stays intact.
On the other hand, if you're unsure of the system you want, looking for an intercom installer to work with is the next best option. An experienced Minneapolis intercom installer can help determine what system is best for your multifamily property.
With that said, here are the four best intercom installers in Minneapolis:
1. Security Cameras Direct
Established in 2003, Security Cameras Direct has served more than 100,000 customers in the Greater Minneapolis area. Since then, the company has risen as an industry leader when it comes to providing security services to commercial and multifamily properties.
No matter what type of security solutions you require, Security Cameras Direct offers a comprehensive approach. Security Cameras Direct delivers the security solutions necessary to keep residents safe from small and single-site installations to large, multi-location projects.
Reach out to Security Cameras Direct for the following services:
Security cameras
Access control
Fire and security alarms
Intercom systems
Network cabling
Security system design and configuration
Repair and maintenance
2. Assured Security
Assured Security is a family-owned and operated security company that was established in 1964. Originally, the company was known as Lock and Safe Company but rebranded in 2020.
Located in Bloomington, but serving the Twin Cities, Assured Security provides a vast range of security solutions, including intercom systems, to apartment buildings. Assured Security's goal is to build relationships with clients by delivering high-quality commercial security services that meet your needs.
Assured Security offers a wide range of services, such as:
Alarm systems
Security cameras
Locksmith services
Guest entry systems
Access control
Doors and frames
Safes
Keyless access systems
Smart locks
3. WW Communications and Security Specialists
WW Communications and Security Specialists offers security design, deployment, installation, and maintenance services.
What makes WW Communications stand out is the NICET certification (National Institute for Certification in Engineering Technologies) it holds. This means you can expect nothing short of integrity and competence through all their services. Thus, you'll receive industry-leading security and communication services from skilled professionals.
WW Communications offers many services, including:
Video surveillance
Access control
Security systems
Fire alarms
Intercoms
4. ECSI System Integrators
ECSI System Integrators have provided the Midwest with personalized low-voltage solutions for over 20 years, especially across Minneapolis and St Paul. Offering 24/7 maintenance, ECSI works closely with clients to design and install custom security systems for condos, apartments, gated communities, and more — all while tailoring it to your unique property.
While working with top-rated brands, ECSI System Integrators offers 24/7 support to clients with the largest team of technicians in Minnesota. Not to mention, on-call service technicians can provide customers with the support they need at all times of the day.
ECSI offers the following services:
Access control
Intrusion detection
Emergency communications
Intercom system
Locksmith services
Security and fire monitoring
Structured cabling and WiFi solutions
What is the best Minneapolis intercom system for apartments?
The best Minneapolis intercom system for apartments is the ButterflyMX video intercom.
ButterflyMX was founded in 2014, introducing the smart intercom systems. Using the cloud, the ButterflyMX video intercom lets residents use their smartphones to access the property.
Additionally, a built-in directory and two-way video calling lets visitors request access from the entryway. Then, the resident can see and speak with the visitor before granting them access remotely.
Furthermore, the ButterflyMX video intercom supports many other features:
Audit trail. View the history of every entry into your property with the audit trail. When a resident or guest is let inside, the intercom takes a date- and time-stamped photo, giving you peace of mind in the event of a security breach.
Delivery PINs. Assign delivery PINs for major couriers so they can easily access the property, and your residents won't experience package delivery delays.
Virtual keys. Enable your residents to send temporary virtual keys to family, friends, or service providers. With a virtual key, a user can gain access to the property during a specific period.
Integrations. Integrate your PMS, smart locks, surveillance cameras, and other security features with the ButterflyMX video intercom system. By integrating your systems, you can control everything from a single dashboard.
ButterflyMX ecosystem. Utilize more than the video intercom by installing the entire ButterflyMX ecosystem, from elevator controls and self-guided touring to access control and vehicle readers.