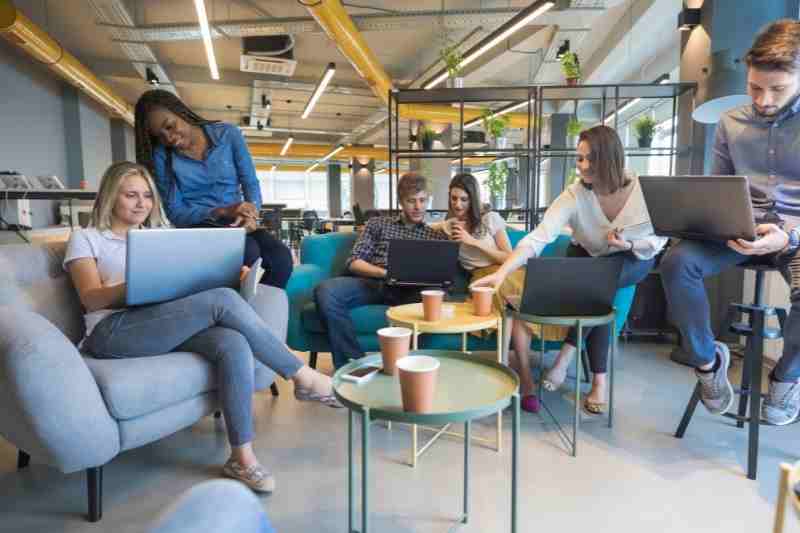 Now that remote work has gained popularity, many commercial property owners are wondering how to entice companies and their employees to work in offices. And offering the right office amenities is one way to do that.
Traditional workplace amenities were designed to make mandatory in-office time more comfortable. But today, offices need to reimagine what is an amenity and invest in the ones today's tenants really want.
This post will explore:
What are office amenities?
Office amenities are additions to a workplace beyond the minimum requirements for employees to work. While standard desks and chairs won't make the list of cool office amenities, upgrading to standing desks and ergonomic seating would be an amenity. In general, office building amenities encompass anything that goes above and beyond to improve the tenant experience.
What are examples of amenities?
Pools
Fitness centers
Childcare facilities
Bike racks
Yoga rooms
Snack bars
Watch how ButterflyMX works in a commercial building:
How have offices changed since the COVID-19 pandemic?
When social distancing began, offices closed and work-from-home became the new normal for most workers. Now, 87% of remote workers find it "easy" to telecommute. Many employees no longer have to work from home. Instead, they choose to.
Many of the employees who come into the office now are hybrid workers. As a result of their differing work style, hybrid workers also have wants and needs that differ from traditional full-time office staff. They come into the office to focus and get away from at-home distractions. Heads-down time is the priority now that working in person five days a week isn't mandatory.
So how do you design office building amenities for employees who just want to get in and get out? Essentially, office amenities need to be laser-focused on employees' needs and reflect workflows.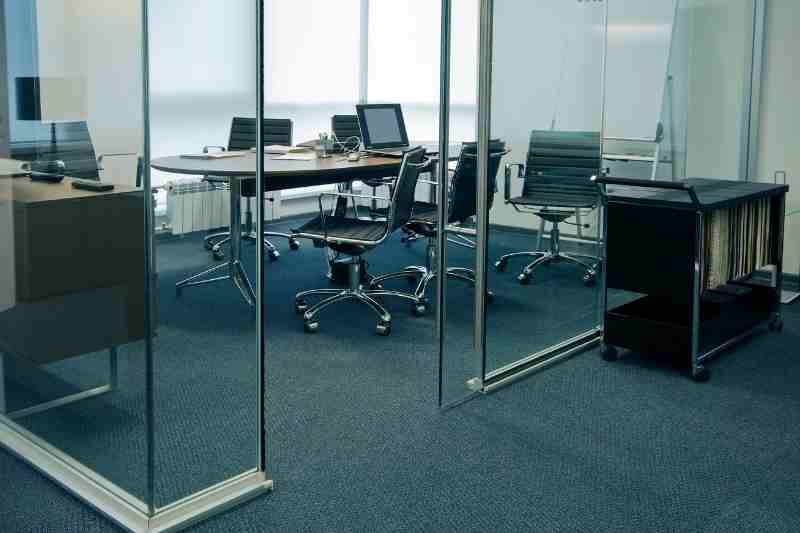 What office amenities do tenants really want?
In August 2019, Harvard Business Review published research on the best office amenities. Air quality, natural lighting, and personalized workspaces were the top priorities while trendy amenities like yoga rooms and wellness programs were underutilized.
Spending money on office perks nobody uses is wasteful and expensive. Instead, as we reimagine the future of work, amenities must adapt as well.
The top 4 office amenities are:
1. Air quality
Over 50% of employees say that better air quality and a view of the outdoors would make them happier at work. With modern smart detectors like Google Nest Protect, building staff and tenants can monitor air quality from their smartphones.
Top air quality solutions include:
Smart thermostats for temperature control
Good airflow from windows and doors
Smoke and carbon monoxide detectors
Upgraded air filtration to remove allergens and pollutants
By asking for clean air, what employees really want is peace of mind around health. 
As a result, another effective office amenity is a visitor management system to track who comes in and out of the building. A good visitor management system makes contact tracing easier in the event of an outbreak which, in turn, makes tenants feel more at ease. 
2. Green spaces
Simple solutions are often the most effective. While expensive workplace wellness programs seem luxurious, they're also underutilized by employees. Depending on the climate, green spaces are one of the least expensive and most impactful commercial building amenities.
How to incorporate greenery in your office building:
Incorporate living walls into your building
Install a rooftop garden with outdoor workspace
Decorate indoor spaces with foliage and houseplants
Transform existing patios into green spaces
Build a community garden for employees
3. Touchless access
Smart technology is no longer a luxury for office buildings — it's expected. Encourage tenants to return by offering the latest technology solutions that their employees will enjoy.
As a result of the COVID-19 pandemic, office workers may be wary of high-touch surfaces like doors and buttons. Creating a touchless office will make employees feel more comfortable coming into work.
Technology investments for a touchless office environment:
Touchless health screening kiosks
Online workspace reservation system
Wireless commercial video intercom with a smartphone app
Automatic doors
Smart locks for touchless door access
App-controlled light switches and thermostats
Watch how touchless access works with ButterflyMX:
4. Personalized workspace
According to a Harvard study, 42% of employees would rather be able to customize their workspace than have unlimited vacation. But what kind of customization is most valuable to employees in today's changing work culture?
The three most requested features for a personalized workspace are:
Temperature: With a smart thermostat, employees can adjust the room temperature from their smartphones. In addition, many smart thermostats automatically detect room temperature from sunlight and self-adjust throughout the day to save energy. Employees love the convenient app features while your building also saves money on operating costs.
Noise: Some employees love to hear the hustle and bustle of an open floor plan. However, others find the sounds of clicking keyboards and phone calls to be distracting. Empower employees to customize their workspace noise level by offering noise-canceling headphones, sound-proofed spaces, and quiet rooms. For private offices, smart sound systems are a luxury amenity allowing employees to soundscape their space.
Lighting: Natural lighting is highly preferred but employees also enjoy customizing the lamps and overhead lighting at their individual workspaces. However, with hybrid work trends, employees aren't in the office at consistent times. App-controlled light switches are the most energy-efficient solution because tenants can make sure the lights are on only when the space is in use.
The future of office amenities
It's true that work patterns have changed over the last several years. And some of these changes will have a lasting impact on office culture.
The best amenities to invest in for your office building will be unique to your tenants and their employee work styles. All multi-tenant commercial spaces require access control to manage who can get in and out of the building. But not all employees will want a gym or rooftop garden.
Before making any big investments in office amenities, consult your tenants and evaluate if those amenities will appeal to their needs.