As workplaces evolve, commercial developers, owners, and managers have taken notice. Many have adjusted their commercial buildings to account for current and future tenants' evolving needs.
As a result, commercial developers and owners must remain vigilant. Otherwise, they risk facing new competition, lower price-per-square-foot, and higher vacancies. But it's no longer just about price and location — it's now about providing an incredible tenant experience that people will pay and stay for.
If you're responsible for facing these changes head-on, continue reading this post. You'll discover strategies for delivering an exceptional tenant experience and emerging with top-dollar, multi-year leases.
In this post, we cover:
What is tenant experience?
Tenant experience refers to the working experience of a tenant or employee in a commercial building. It covers a wide range of experiences, from the building's amenities to the feeling of community and employee wellbeing. Creating a positive tenant experience involves making the building a comfortable, productive place where employees enjoy working.  
Today, employees want a different workplace than they wanted even just one year ago. Modern tenants expect a workplace that not only satisfies but also inspires a workforce that's always connected to the world around them. They want a workplace that allows for greater flexibility, enables third-party services, and includes top-tier amenities.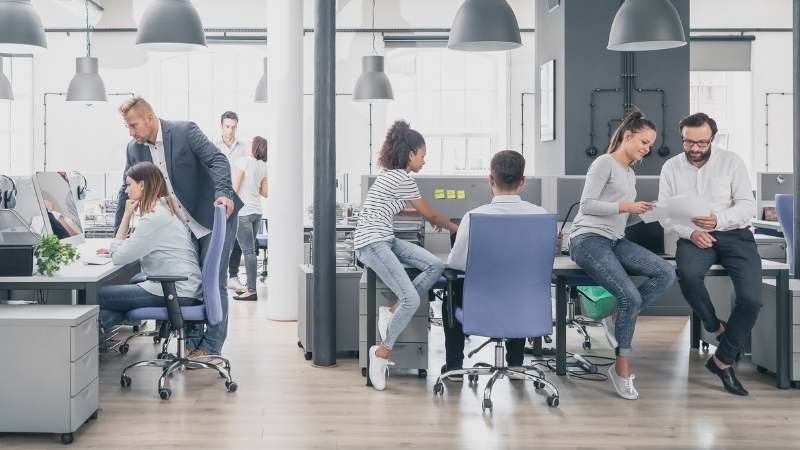 More than ever, tenants believe the workplace experience increases employee satisfaction, which increases the employer's ability to recruit and retain top-tier talent.
Commercial property owners know that satisfied tenants lead to:
Increased tenant loyalty
Higher occupancy rates
Longer-term leases
Premium price-per-square foot pricing
A tenant's hierarchy of needs
Tenant experience closely follows the psychological theory that you probably first encountered in high school: Maslow's Hierarchy of Needs. This five-tier model defines what motivates human behavior. Each tier must be satisfied before moving to the next.
In order, they are:
Physiological
Safety
Belongingness
Esteem
Self-actualization
Building Engines cleverly modified Maslow's theory for the commercial real estate sector and created a three-tiered Hierarchy of Tenant Needs.
The tiers include:
Cool perks: Convenient services such as dry cleaning, food discounts, on-site manicurists, prescription delivery, and yoga classes.
Nice-to-haves: Amenities such as bike storage, gyms, coffee shops, outdoor spaces, community spaces, reservable conference rooms, tenant experience apps, and daycare.
Must-haves: Comfort, safety, appearance, communication, and service.
You should address this model if you want to deliver a tenant experience worthy of premium pricing, long-term leases, and continued loyalty.
The first tier is founded on comfort, safety, and seamless communication. Without those basic elements, commercial properties struggle to lease space and retain tenants.
The middle tier – nice-to-have amenities – serves as differentiators. However, they may be essential depending on the market. These amenities ensure that commercial properties remain competitive with the market and modern tenants' expectations.
Finally, the top-tier amenities – cool perks, aka luxuries – are usually offered by commercial innovators and trendsetters. These spaces often lease for top dollar and set the standard for what will soon become nice-to-haves in the near future.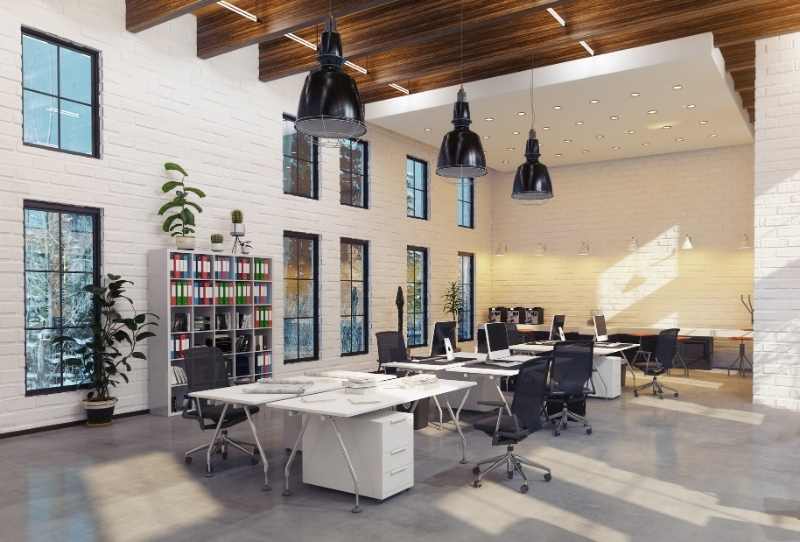 Why the tenant experience matters
Workers' preferences are changing fast. These changes challenge commercial real estate developers, property managers, and owners to deliver greater tenant experiences.
In general, organizations understand the need to provide their employees with convenience, security, and even luxury-type perks. And today, organizations have the standing to demand more flexibility and services from their landlords.
Evolving work habits in the workforce
According to the Bureau of Labor Statistics, 23.7% of the U.S. workforce performed at least some work remotely on an average day in 2019. In 2020, the pandemic necessitated work-from-home mandates and sent remote work rates skyrocketing. Nowadays, many organizations are realizing the benefits of remote work and implementing more flexible work-from-home policies.
Here are some eye-opening statistics about remote work:
37% of employees said they would change jobs for one that offered them the ability to work where they want at least part of the time.
60% of companies offer their employees telecommuting opportunities — a threefold increase from 1996.
70% of professionals worldwide don't work in their company offices at least once a week.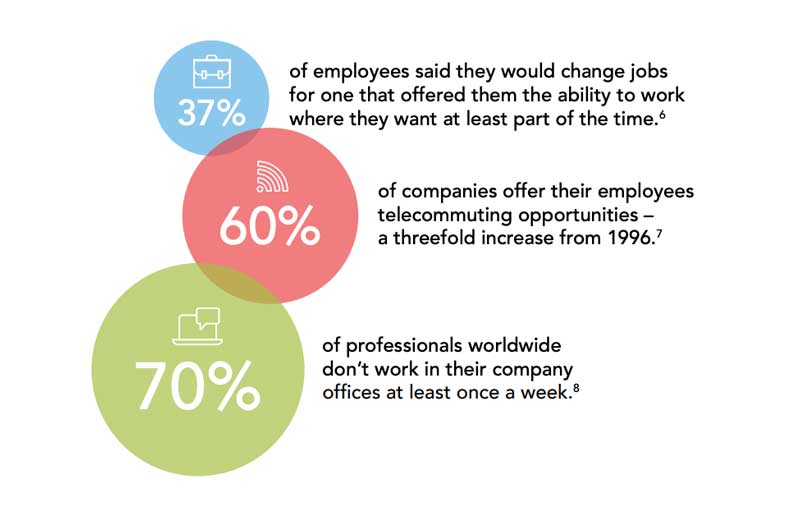 With more remote working options than ever before, there is less of a need to go into the office. As a result, commercial professionals face greater pressure to make their buildings and workplaces more attractive to tenants.
How industry competition affects tenant experience
The projected oversupply of office space understandably concerns commercial owners. Between 2017 and 2018, commercial real estate construction neared all-time highs. On top of that, many traditional businesses like law firms are consolidating and reducing their office space by as much as 20%.
In other words, while more office jobs are being created, office occupancy has remained stagnant at best. And when supply exceeds demand, it becomes increasingly difficult to attract and retain tenants – much less to sign traditional 10-year leases. This can already be seen in many large markets where firms, especially technology companies, are seeking shorter lease terms.
Competition from co-working spaces
The rise of flexible third-party co-workspaces such as WeWork, Knotel, and Expansive Coworking is also increasing the pressure on commercial owners. These firms have successfully positioned their spaces as flexible, inspiring, and highly amenitized by providing onsite gyms, daycare services, and even grocery shopping.
In fact, the co-workspace sector has grown annually in New York by 22% since 2013, when the phenomenon in metropolitan cities began to take hold. Through 2017, Manhattan experienced a 42% decline in tenants leasing traditional office spaces under 5,000 square feet.
"Traditionally, landlords have thrown companies into these concrete boxes, while they take a check every month until your 10-year lease is paid off."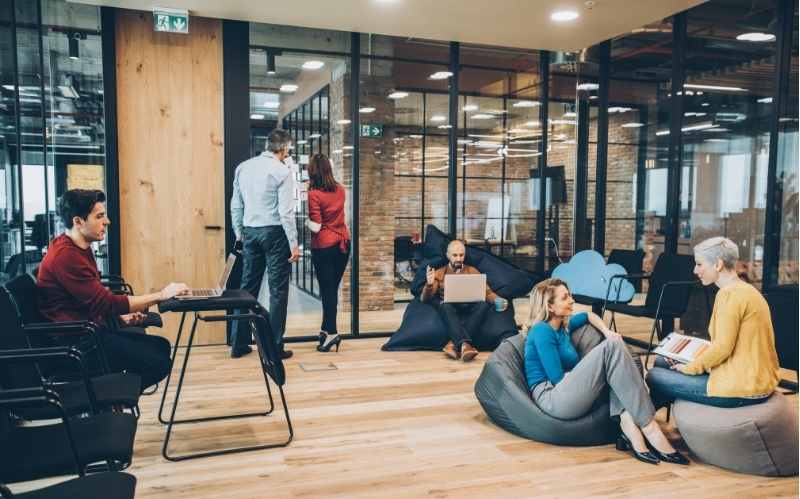 Competition from the multifamily housing market
Even the multifamily industry is affecting the commercial industry's ability to acquire and retain tenants.
It's now extremely common to see new multifamily buildings include flashy workspaces in their lobbies or community areas where remote working residents can access conference rooms, desks, printers, and other office supplies. Even existing residential properties are retrofitting these spaces into their buildings because they know their residents will be working from home at some point.
How to create an amazing tenant experience
Why do tenants stay or go? The tenant experience.
Landlords retain tenants by delivering top-notch experiences. And these days, space isn't just a commodity — modern tenants view their offices as a service.
 As such, it shouldn't surprise you that landlords are increasingly urged to become service curators, according to an extensive study by the Urban Land Institute and PwC.
By delivering a great tenant experience, you can:
Make it easier to lease office space
Keep current tenants satisfied and loyal
Charge higher rent per square foot
So how do you improve your tenants' experience and enjoy these benefits?
To create an amazing tenant experience, you should:
1. Offer amenities your tenants actually want
When you think of commercial amenities, you might picture lavish cafeterias, beer on tap, or game rooms. But the tenant experience is not limited to these cool perks. When surveyed, employees consistently rank productivity-enhancing amenities high on their lists.
Some of the most desired amenities include:
Consistent, high-availability internet access
Touchless building entry
Seamless visitor registration/management
Conference room management
Food delivery
Package delivery
Fitness center access, including notifications when usage is light
Easy access to emergency and property management contact information
In short, organizations seek ways to mitigate work disruptions and boost employee productivity.
"We all have the same experiences of getting slowed down by office distractions that have little to do with our core job function, such as registering a visitor or fixing a broken coffee machine. Despite the trends of offering social events and consumer discounts to tenants, they will ultimately prefer any benefit that makes their jobs easier or saves them time."
2. Deliver a mobile-first experience
There are more millennials in today's workforce than any other generation. These first-generation digital natives matured online. Today, 85% use their smartphones to access the internet. Millennials are "more likely to use higher-end technologies in their personal lives" and "have a more positive view of IT strategies that encourage using personal devices at work."
Therefore, it shouldn't be surprising that in a survey on tenant engagement conducted by Cohesion, participants said they wanted apps that manage all of their building interactions and control their daily needs.
Tenant experience apps
Landlords looking to boost tenant loyalty need to make it easier for tenants and their employees to engage through software. One effective way to do this is to invest in a tenant experience app. Tenant experience apps are platforms that give tenants and their employees the power to easily control amenities and build a community within the office.
Tenant apps can help enhance productivity across an organization. Through a tenant app, employees can connect with a variety of in-house or nearby amenities and services — everything from restaurants and gym classes to office climate controls. From one device, tenants can also receive updates and remotely control access to their offices, parking garages, and conference rooms.
"We asked participants how often they would use a smartphone app or web portal that provided specific features. What we found was that mobile access cards, food ordering, visitor management, and service requests are the most likely features to be used." — Propmodo
How ButterflyMX creates the ideal workplace
ButterflyMX, which created the smart video intercom, designs cloud-based software and touchscreen hardware to provide secure, convenient, and affordable property access from a smartphone.
It's a modern commercial intercom system designed specifically for the needs of office, coworking, and industrial tenants. It offers video calling, virtual keys, time- and date-stamped door release logs, and delivery PINs that enable seamless building entry for employees and their visitors.
ButterflyMX's open API also allows integration with other cloud-based services that commercial owners and their tenants are using – ensuring that data is captured and workflows are streamlined, saving time and money.
3. Leverage data analytics to understand your tenants' experience
Collecting and assessing data can help you understand how your tenants interact with your building, which is critical to making better decisions.
Think about it: Knowing that 5,000 people walk by the building every day is a strong bargaining chip when negotiating a new lease with a grocery chain on the ground floor. Similarly, investing in an expanded fitness area makes more sense when you have data showing a 40% year-over-year increase in the number of people accessing it.
Cloud-based access control systems that monitor buildings often offer analytics based on tenant and visitor access data.
That data can help landlords:
Deliver better amenities
Optimize their offerings
Drive greater value and ultimately increase their net operating income (NOI)
Invest in your tenants' experience
Tenants' expectations are changing, which has placed new demands on commercial real estate professionals. Commercial developers, owners, and managers face more pressure to improve the tenant experience.
Where and how people work will continue to change dramatically over the years. But one thing will remain constant: Commercial tenants will always want tools, systems, and environments that improve worker satisfaction and productivity.
Commercial real estate professionals need to keep this in mind as they compete to fill their office spaces. Technology-based features and amenities that promote convenience, security, and greater productivity allow landlords to differentiate themselves in an increasingly competitive market and meet evolving tenant expectations.