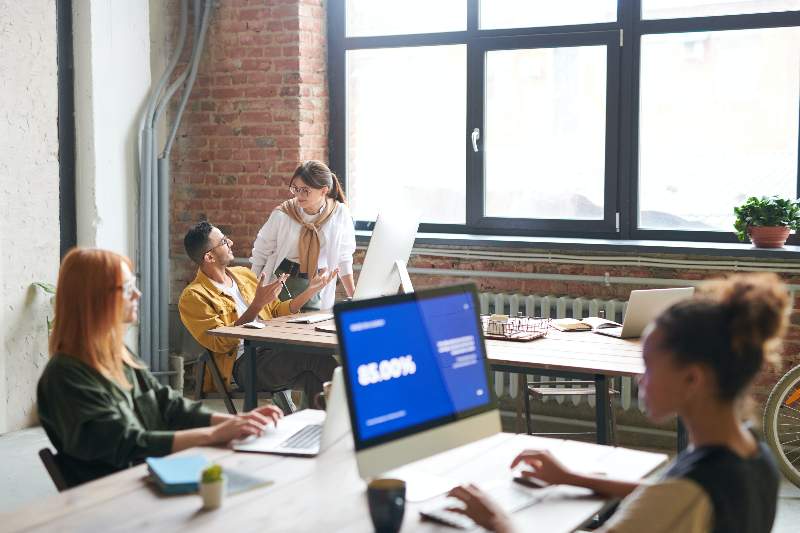 If you own or manage a commercial building, delivering an exceptional tenant experience is more important than ever before. COVID-19 has rattled the commercial real estate industry, forcing much of the U.S. workforce to work from home. Now, as workers slowly trickle back to the office, owners and property managers are tasked with keeping them there. The key to signing long-term, top-dollar leases and ensuring tenants resign is investing in the tenant experience.
The top five ways you can improve the tenant experience in your commercial office building
1. Simplify building and parking access for tenants
When it comes to tenant happiness, it's the little things that matter most. Modern tenants care more about convenience than they do about trite amenities like gyms and ping pong tables.
It may seem insignificant, but maintaining simple and streamlined building access has a huge impact on your tenants' day-to-day experience. Unreliable or outdated access systems are a minor but persistent headache.
Install a video intercom system at your building's entrance and other key entry points to provide hassle-free property access. With property access controls on their smartphones, tenants won't have to worry about forgetting a key when they leave the office for lunch. Plus, as an owner or property manager, you hold the power to add or remove tenants and to grant or restrict access with the click of a button right from the web-based dashboard.
And building access doesn't end at the front door — it extends to the parking structure. There's nothing commuters hate more than enduring traffic on their way to work only to hit more traffic in the office parking garage. Streamline the parking process for your tenants by installing a video intercom at the garage or lot entrance. ButterflyMX empowers tenants to gain quick parking access through their smartphone — which they likely have right on hand — instead of holding up traffic while fumbling for their fob or keycard.
2. Ensure seamless deliveries — for both packages and food
E-commerce is king. People are shopping online at exponential rates that will likely only grow. Unfortunately, commercial properties are not spared the hassle of managing this influx of package deliveries.
Not only are employees ordering office supplies for the business online, but they're also having personal items delivered to the workplace instead of their homes. Whether out of convenience or fear of having a package stolen while they're not home, many employees prefer to have packages delivered to the office.
And retailers like Amazon aren't the only ones experiencing increased traffic. Food delivery apps like Uber Eats and Postmates are growing, too. In the commercial space, businesses use food delivery services to cater meals as a performance reward or for employees who need to work late.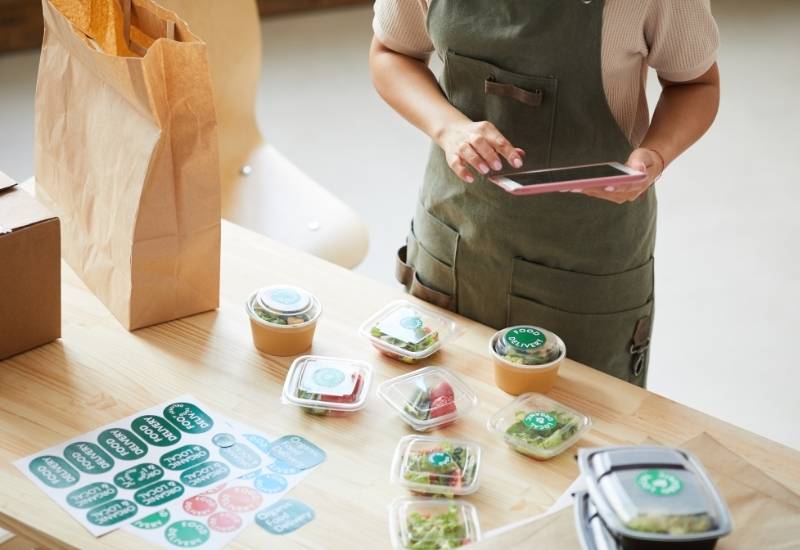 If food delivery drivers can't quickly access the building, they'll cancel the order, leaving your tenants hungry and frustrated. If mail couriers can't get into the building seamlessly, you risk losing packages and creating unnecessary headaches for your tenants.
To accommodate the rise of package deliveries and app-based food delivery orders, you need a simple package management and property access process. A modern access control system will set your building apart from others.
3. Enable remote property and elevator access for visitors
Lifestyle conveniences add up quickly. The more you can simplify processes and save your tenants time, the happier they'll be. You can help tenants save time and increase productivity by enabling remote and contactless property and elevator access for their guests.
Visitors should be able to easily navigate their way into your building and up to the tenant's floor without compromising security or wasting anyone's time. Proptech solutions like the ButterflyMX video intercom offer a simple way to facilitate visitor access from the front entry to the tenant's office space through elevator controls. Guests alert tenants of their arrival through a video call with the video intercom. Then, tenants can safely and conveniently vet visitors before letting them in the building.
If your building has multiple floors, add elevator controls. Installing elevator controls means your tenants will never have to go downstairs to let their visitors up. Instead, tenants can grant property access through the video intercom, which temporarily unlocks the elevator for the appropriate floor. As a result, visitors can get to the tenant's floor on their own.
4. Invest in a tenant experience app
Set your building apart and deliver an exceptional work environment by investing in a tenant experience mobile app. Countless brands offer apps designed to improve the tenant experience in a commercial office. These apps empower tenants to manage employees, building space, property access, and more. They also enable tenants and employees to make the best use of amenities in and around their buildings.
The simple conveniences a tenant experience app offers go a long way in making tenants happy. Not only can an app help your tenants build a community, but it can assist in their hiring and employee retention efforts, too.
Tenant experience apps offer valuable features such as:
Space booking: Enable employees to reserve shared spaces like conference rooms and cafeterias.
Order-ahead: Allow employees to order ahead of time from on-site amenities like restaurants and retailers
Building access: Integrate your video intercom system with the app so tenants can manage property access from one place
Temperature and lighting: Allow tenants to control the thermostat and lighting in their area of the office
Maps and navigation: Provide a map of each tenant's office and seating chart to benefit employees in large buildings — especially new hires
Rent payment: Let your tenants pay rent directly through the app
Tenant experience apps have also been helpful to commercial tenants during COVID-19. App developers have starred offering features like desk booking — where employees reserve a desk in the office for certain days of the week — to reduce office capacity during the pandemic.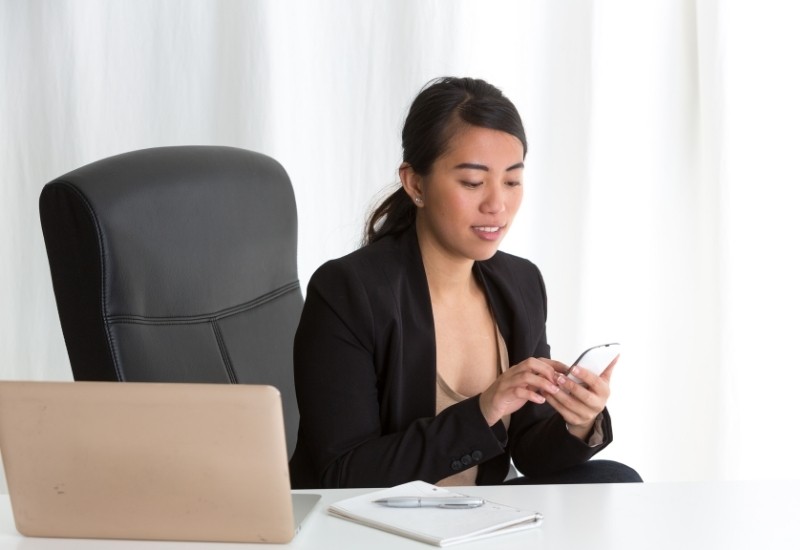 5. Offer high-speed internet
This tip should be a no-brainer given the importance of internet reliability to modern businesses, but offering high-speed internet in your building is a must. Today's commercial tenants expect and demand high-speed internet capability in their offices to increase productivity and accommodate company growth over time.
Almost all IT services are moving into the cloud (think video conferencing, phone systems, and even the access control systems). Without a dedicated high-speed internet solution for your building, you risk losing tenants. In fact, Wired Score reports that 72% of commercial leasing decision-makers believe a reliable internet connection is critical to conducting business. 84% of tenants are even willing to pay more per square foot for a building with reliable internet connectivity.
High-speed internet access can help you retain commercial tenants who are slowly bringing employees back to the office. During COVID-19, many employees working from home may lack reliable or high-speed internet access. Tenants won't want to relinquish an office space with super-fast internet that boosts employee productivity.
To learn more about improving the tenant experience in your commercial office building, read our free ebook: The Definitive Guide to the Tenant Experience.