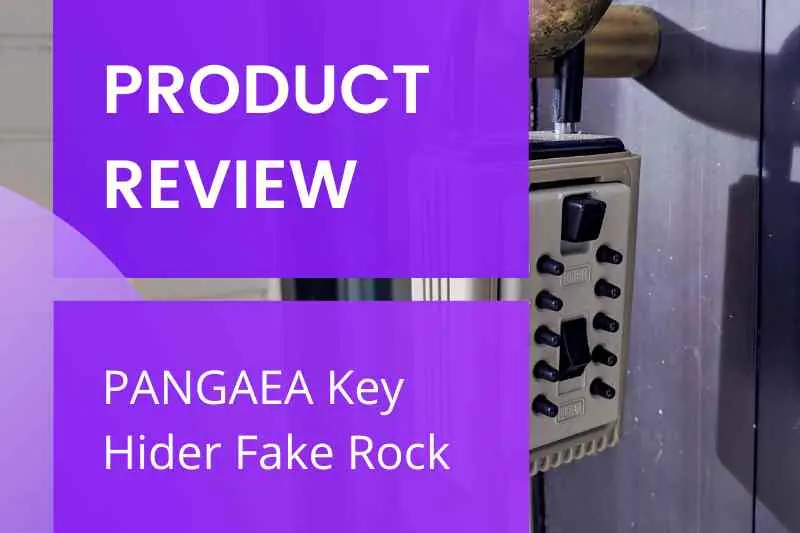 Key takeaways
The Pangaea key hider fake rock is made of resin to mimic the look and feel of real rock.
Pangaea's lock box can hold only one key at a time, but can be hidden in plain sight.
The fake rock key hider is easy to use and requires minimal setup, but lacks advanced features of a key locker.
A secure key storing solution, like a key lock box, is useful for property managers and prospective and current tenants. With a key lock box, managers don't have to be onsite at all times to give out keys. Prospective tenants can take self-guided tours, and tenants can enjoy seamless key pickup and dropoff.
For busy property managers, it's important to find the right solution for storing keys as securely as possible. A solution like the Pangaea key hider fake rock is one option, but is it the best solution? Let's take a closer look at the Pangaea fake rock key lock.
This post covers:
About Pangaea
Pangaea offers a wide range of products, from grilling and gardening goods to gas detectors and sports shoelaces. The company is focused on building an extensive product catalog that spans different categories such as home, garden, and utilities.
As a result, Pangaea has a large selection of products fit for property managers and homeowners alike. For example, Pangaea products include gas and methane detectors, key storage solutions, and carbon monoxide detectors.
About the Pangaea key hider fake rock
The Pangaea key hider fake rock is a no-frills, simple solution for storing keys securely. The product is designed to look identical to a rock. A discreet compartment at the bottom of the "rock" empowers users to hide keys in plain sight.
Made from resin, the Pangaea key hider fake rock is designed to be as close as possible to a natural rock in look and feel. The bottom of the fake rock can be moved for critical storage, and it does not look any different once a key is hidden inside the rock.
It's a simple yet effective way to store keys safely without drawing attention to the object itself.
Features
Made from resin for a natural look and feel identical to real rock.
Key storage is easy, with a movable slide-to-close functionality to add or remove keys.
Ample inner space makes it easy to hide keys of different shapes and sizes.
Secure and functional design protects keys from moisture and other elements.
Pangaea key hider fake rock pricing
The Pangaea fake rock costs $12.90 on the Pangaea website. You can also find Pangaea key lock box products through third-party retailers such as Amazon.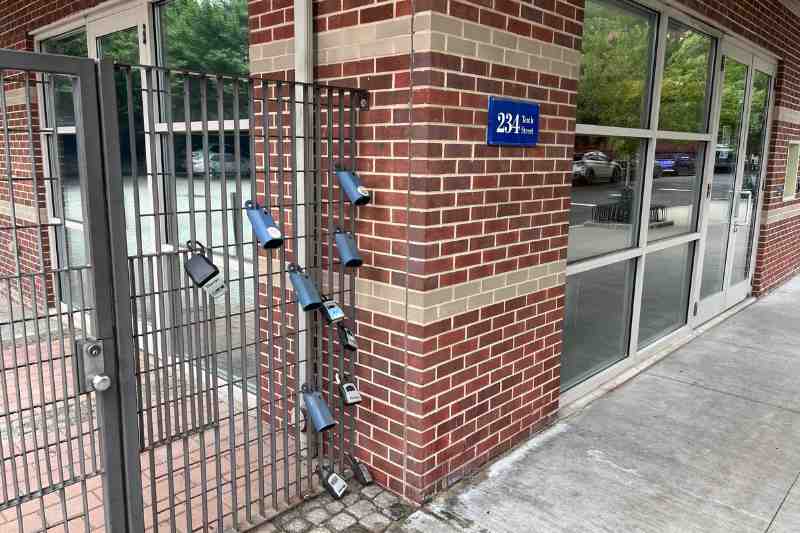 Pros & cons
Pros:
A simple solution to hide keys.
Very discreet and blends in with other rocks and shrubbery.
Portable and can be moved easily and relocated.
Cost-effective solution for key storage.
Deep enough to fit larger keys.
Cons:
No combination locks or additional security features.
Unlike a key safe, the Pangaea fake rock can only hold one key at a time.
While discreet, it is a more basic key lock solution compared to other products on the market.
The slide function can be faulty at times and move, so keys are not always secure.
If a thief finds the rock, they can easily slide it open to take a key. So, it may not be the most secure key storage solution.
Alternatives to the Pangaea key hider fake rock
While the Pangaea key lock box solution is an effective way to hide keys, there are alternative products out there that should also be explored.
Traditional key lock boxes like the Kidde key lock box are usually made from durable materials such as metal. They can be installed into brick or concrete on the outside of the property. In contrast, the Pangaea fake rock key hider is more of a portable solution for quick storage and key access that can be moved from property to property.
Other key lock box solutions like the MasterLock 5400d portable lock box include features such as combination locks or security codes for accessing keys. Security codes and combination locks are crucial security features. They ensure that only authorized users can access keys since the codes are only shared directly with them.
However, key lock boxes are not always the easiest to install or manage. Further, they lack a few advanced functionalities.
Solutions such as key lockers, especially the ButterflyMX key locker, might be the right solution. The ButterflyMX key locker balances security and functionality. So, it's an easy key access and storage solution for property managers and all kinds of tenants.
Comparison of the Pangaea key hider fake rock to the ButterflyMX key locker
The Pangaea key hider fake rock is an easy solution that offers many benefits. The fake rock concept is a discreet, basic solution that makes it easy to hide keys in plain sight. It does this while providing easy access for those who know what to look for. However, to become a suitable solution, the fake rock concept could feature more technological features such as Bluetooth.
The Pangaea key lock box does not have any protective features such as codes or combinations. Instead, it simply has a slider at the bottom to add or take out a key. So, there's not much in the way of access control or security.
Conversely, the ButterflyMX key locker is designed to be seamless and secure for key storage and access. When visitors have a code, they can use the key locker to retrieve physical keys left for them by a resident or staff member. Then, residents are notified when someone has taken a key. After, visitors return the keys to the locker when they're done. If a key is not returned, staff know the identity of the last person with the key.
Discover how to assign a ButterflyMX key locker compartment:
Pangaea key hider fake rock vs. ButterflyMX
Compared to the Pangaea fake rock, the ButterflyMX key lockers include various security features to ensure that key access is controlled and traced from end to end. This offers both tenants and property managers peace of mind.
| Feature | ButterflyMX key locker | Pangaea fake rock key hider |
| --- | --- | --- |
| Multiple key storage and retrieval | Yes | No |
| Easy installation and setup | Yes | Yes |
| Notifications when keys are picked up or returned | Yes | No |
| Combination codes for access | Yes | Yes |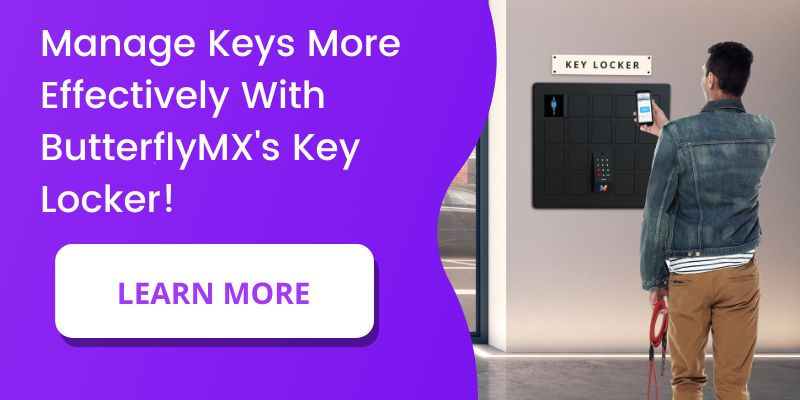 Disclaimer: ButterflyMX provides these blog posts to help our customers and potential customers make the right business decisions for them. Our blog posts are based on the information we have available to us at the time of writing.