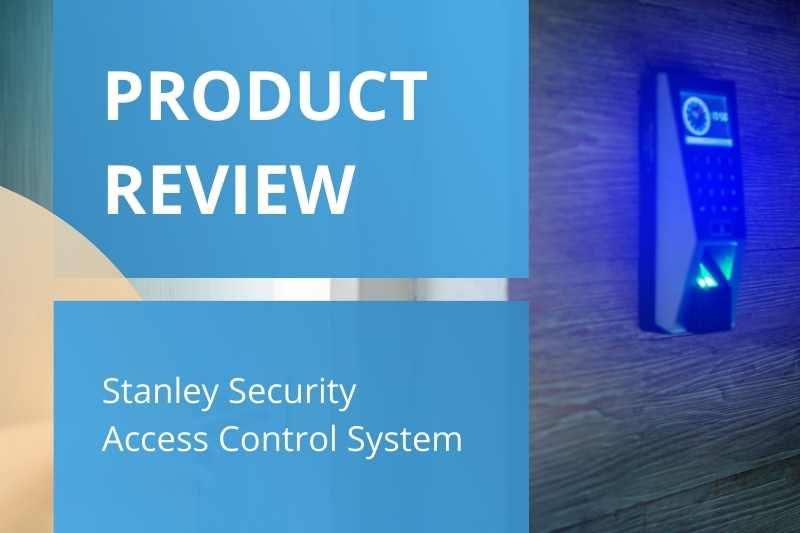 Considering a cloud-based access control system for your building? Stanley Security provides a range of products and services you may have come across in your research. But how do you know if their access control systems are the right choice for you?
This review outlines the features you need to consider when choosing an access control system. We discuss Stanley Security's access control solutions to help you decide if they're the best investment for your property.
This post covers: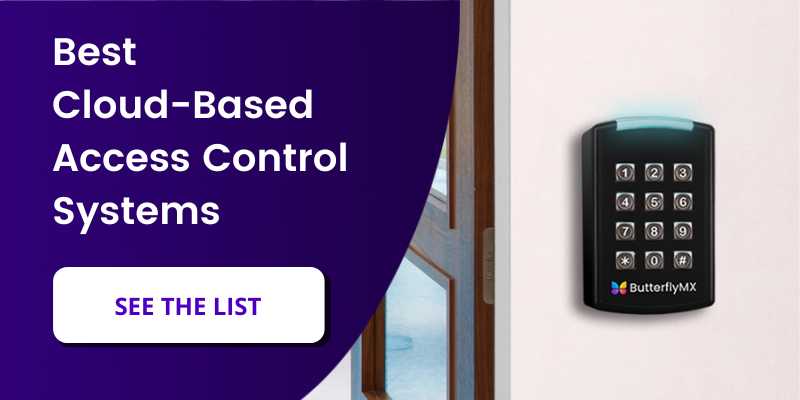 About Stanley Security
Stanley Security was founded in 1991 as a division of Black & Decker to provide business security products and solutions. They deliver hardware and software for commercial access control from their 75 North American office locations.
In order to secure assets, Stanley offers both on-premise and cloud-based access control systems. Its cloud-based system can be updated and maintained from anywhere in the world.
In addition, the system allows for touch-free building entry and eliminates the need for physical key management. Keep in mind, the system is designed primarily to secure commercial buildings.
How Stanley Security works
Stanley Security offers a variety of access control system options. Features range from physical card readers to facial recognition software. Moreover, the company also offers bundles that combine access control products with additional security solutions, such as visitor management systems.
Stanley Security's access control products include:
Door controller: Essential to all Stanley systems, the PAC door controller is the core of the system. It enables access at both sliding and swinging entrances. A starter package includes controllers for two doors.
Reader: The Mullion Reader is a proximity card reader. You can mount it at indoor or outdoor building entrances. Additionally, users can upgrade to facial recognition and biometric readers.
Credentials: The company offers both key card and key fob credentials. A starter kit includes 10 PAC KeyPacs with a lifetime warranty. Tenants use key fobs to gain access to an entrance with a reader, and each fob has a unique ID.
Access control software: Property administrators can use cloud-based software to manage tenants' access permissions, remotely lock or unlock doors, and access certain reports. However, additional functions are done through the PAC software, which you download to your computer.
Watch how ButterflyMX works:
Review of the Stanley Security access control system
If you're looking to better control access at your commercial building, you may be considering a Stanley Security cloud-based access control system. So, keep reading for a detailed walkthrough of the features, pricing, pros, and cons of Stanley Security's solutions.
Features
Cloud-based management: Administrators can issue, revoke, and update access privileges from anywhere.
On-site installation: Stanley Security partners with over 3,500 security technicians in 27 countries. Additionally, installation is included with the access control systems.
Mobile credentials: As an alternative to key fobs, the company also offers mobile credentials so users can open the door with just their smartphone.
Biometric & facial recognition: Additional security features include facial recognition software and fingerprint scanners.
Live customer support: Live 24/7 customer support is available over the phone. Also, email support is available with a 24-48 hour response time.
Hardware integrations: The system is compatible with hardware from other brands such as Lenel, Honeywell, and Genetec.
Customizable security bundles: As part of the Black & Decker family, access control systems can be combined with additional solutions. For example, access control can integrate with touchless office solutions health precautions, fire detection, and video surveillance.
Scalable solutions: Access control systems vary. In this case, you can choose from standalone systems operating on a local server or even an entirely cloud-based system with 24/7 remote monitoring.
Stanley Security pricing
Unfortunately, detailed Stanley Security pricing is not available on the company's website. The company's access control solutions are highly customizable, which is the most likely explanation for why pricing isn't available online. But you can still request a quote online to speak with the company's sales team.
However, third parties list the following prices:
Single entrance with keypad or reader: $1500-2000
Each additional entrance with keypad or reader: $1600
KeyPac fobs or cards: $4-9 each
Stanley Security access control systems all include software, hardware, and installation.
Additionally, the company sells a two-door starter kit for $919 for self-installation. It includes a door controller, two readers, and ten KeyPac fobs. The software supports up to 128 card readers and 5,000 cardholders.
Finally, biometric access control systems appear to start at $10,000.
Pros & cons
Pros:
Stanley Security systems can scale to support small and large commercial properties.
Installation is included for access control products and is available in many regions.
Users choose from several credentialing options such as key fobs, mobile devices, and biometric scanners.
The Stanley Security UNA™ ecosystem is fully customizable. Access control is combined with other security solutions such as fire detection and intrusion systems.
Cons:
It's not clear if visitors can request access at the door through a Stanley access control system.
The access control system is designed to secure commercial properties such as offices and warehouses. As a result, it may not be suitable for residential and multifamily properties.
Stanley Security sells hardware for keypads, proximity readers, and facial recognition separately. Users choose at installation which method of entry they want.
Not all Stanley Security access control systems are cloud-based. As a result, some products require on-site servers and management.
Although the company's website advertises mobile credentials, Stanley doesn't appear to offer a mobile app. Therefore, tenants may have to be onsite to open doors with their smartphones via Bluetooth. It isn't clear if they can remotely unlock doors.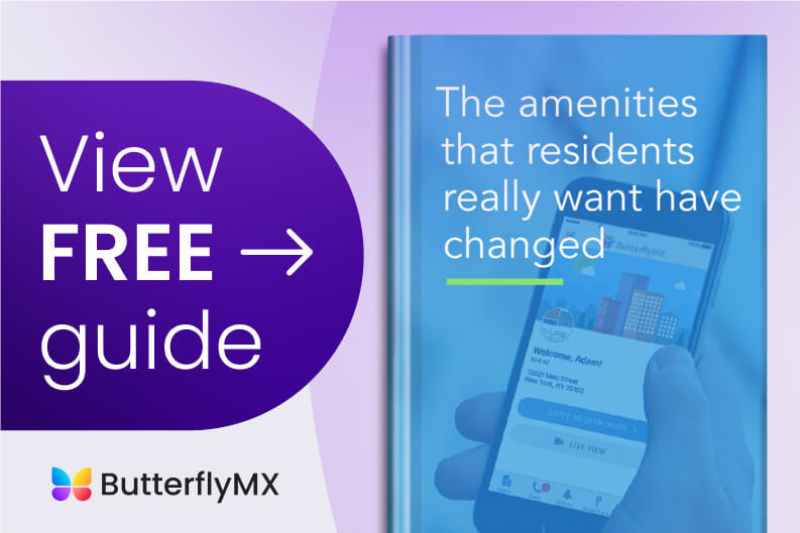 Should you get Stanley Security?
Choosing an access control system for your property is a big decision. Stanley Security offers a variety of solutions worth considering. If combining access control with fire detection, theft prevention, and other physical security measures at your business is important to you, Stanley Security is a viable solution.
Stanley Security is designed to guard against intrusion and limit access of employees and tenants. For that reason, their basic access control system does not appear to include support for visitors requesting access at entrances.
Overall, Stanley Security may not be the best fit if you're looking for an access control system for your residential or multifamily property. Their basic system isn't cloud-based, so an on-site server and computer may be required. Additionally, it appears that only administrators can use the portal website to view reports and remotely open doors.
To clarify, while video surveillance and mobile access are available, some Stanley Security access control systems may rely solely on key cards or fobs for entry.
Alternatives to Stanley Security
We've seen a shift toward hybrid work environments as a result of the COVID-19 pandemic. Therefore, the demand for convenient yet secure access control systems continues to increase.
While Stanley Security offers multiple credential options, it may not provide a way for visitors to request access or a mobile app for remote access. So, the best alternative is a ButterflyMX video intercom.
At commercial, residential, and industrial properties, ButterflyMX offers easy building access for staff, tenants, and visitors. With a ButterflyMX video intercom, tenants and staff can access a live video feed of visitors with just their smartphones.
Property admins can manage access and permissions from anywhere because ButterflyMX operates on the cloud. Integrations with leading property management software such as Yardi, AppFolio, and RentManager also allow you to seamlessly update tenant directories.
What's more, the ButterflyMX video intercom replaces the need for key fobs and cards. Tenants can open doors through the mobile app or by entering a PIN code. And when visitors arrive, they can place a video call to a tenant to request access, or use a virtual key.
Overall, ButterflyMX delivers a streamlined access control system designed for both residential and commercial spaces.
Stanley Security vs. ButterflyMX
Although Stanley Security offers a solid, configurable access control system, it may not deliver the convenience that ButterflyMX and its mobile app-based access provide. Below is a table detailing some of the functionality that ButterflyMX provides but Stanley Security may not.
| Feature | ButterflyMX | Stanley Security |
| --- | --- | --- |
| Visitor access | Yes | No |
| Apartment & multifamily usage | Yes | No |
| Mobile app for virtual keys and remote access | Yes | No |
| Built-in camera with live video | Yes | No |
| Multiple entry methods | Yes | Yes |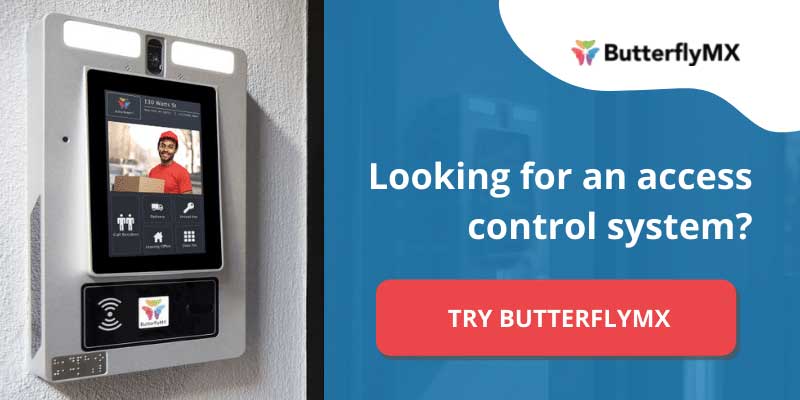 Disclaimer: ButterflyMX provides these blog posts to help our customers and potential customers make the right business decisions for them. Our blog posts are based on the information we have available to us at the time of writing.