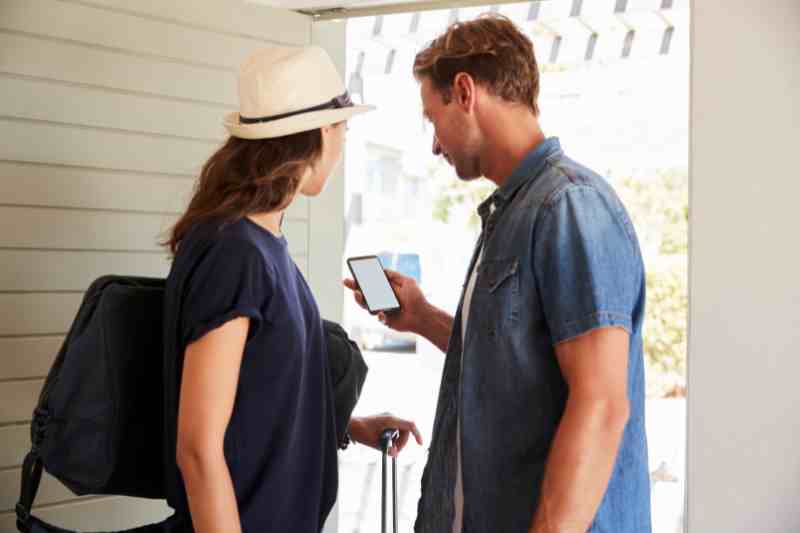 Are you sick of relying on outdated sign-in sheets or having a dedicated front desk rep to check in visitors? Your building welcomes visitors every day. So, you need an efficient visitor management system to securely check-in guests. With a visitor sign-in app, guests and service providers can check in with ease using a mobile app.
Read on to learn what a visitor check-in app is and how it works. Then explore the benefits of visitor sign-in apps. Finally, discover the best visitor sign-in apps and how to choose the right one for your building.
Navigate this guide:
What is a visitor sign-in app?
A visitor sign-in app is a mobile app that offers a touchless way for visitors, delivery couriers, and service providers to provide their contact information and access your building securely.
In the past, buildings used paper solutions such as visitor log books to manage guests. But now, a visitor check-in app is a great way to revamp your current visitor management system.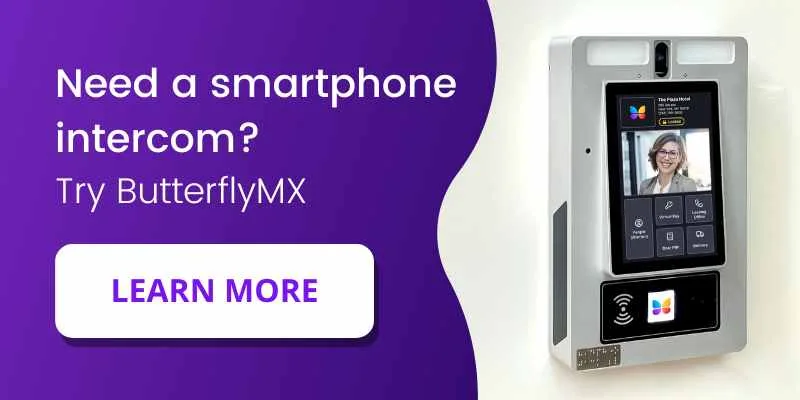 How does a visitor sign-in app work?
A guest sign-in app works by giving guests a way to sign in digitally when they arrive at a building. By having guests sign in, building staff and tenants know when a visitor has arrived, and they have their contact information and a log of the time they arrived for added security. And having guests sign in digitally with an app simplifies the process, saves time for everyone, and eliminates the need for paper sign-in sheets.
Many visitor apps also give guests a temporary access code or credential so they can enter the building. Through visitor sign-in software, staff or tenants can create and send digital codes that visitors can use to unlock the door or gate and gain access. 
How do I create a visitor login?
Creating a visitor login is simple! Input the visitor's name and contact information into your visitor management system of choice. Then, send temporary digital keys or PIN codes to guests.
Additionally, allowing visitors to pre-register in your guest sign-in app streamlines access and enables you to track their activity once they've entered the building.
What's more, touchless guest management apps are especially convenient for recurring guests like service providers and delivery couriers who regularly access your property!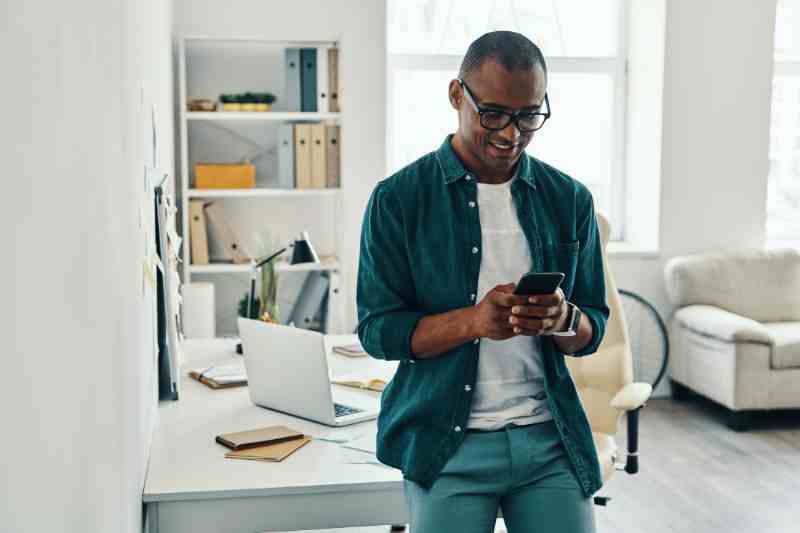 Benefits of visitor sign-in apps
Visitor sign-in apps are becoming increasingly popular among multifamily and commercial buildings because of their useful features.
Here are some benefits of guest check-in apps:
Easy to use. Guest sign-in apps are convenient because they empower guests to check themselves in. This eliminates the need for guests to rely on a staff member or resident to manually let them into the building and vet their credentials.
Increases security. Guest sign-in apps are secure because they offer temporary access to visitors. So, guests can't use old access credentials to re-enter your building once they've expired. What's more, you can limit access to certain amenity areas or floors of your property from the visitor management system.
Tracks visitor history. Visitor sign-in apps keep a log of all activity, so you can easily keep track of when a guest enters your building. This acts as a virtual visitor logbook that notifies employees when a visitor has entered the property.
Empowers front desk staff to focus on other tasks. Manually checking visitors in and using outdated sign-in sheets can be repetitive and time-consuming. So, a visitor check-in app acts as a remote doorman, allowing your staff to focus on other essential duties.
Adheres to your visitor policy. By relying on a guest sign-in app, staff can spend less time reviewing the visitor policy with every guest and more time on duties that require a human touch.  
The best visitor sign-in apps
Whether you're looking to improve your building's security or simply want to offer a better experience for visitors, these visitor sign-in apps have you covered.
Here's our round-up of the best guest check-in apps:
1. ButterflyMX
With almost 30,000 five-star mobile app ratings, ButterflyMX simplifies access by offering a seamless way for visitors to enter your building. As a result, the ButterflyMX visitor sign-in app is great for both multifamily buildings and commercial office spaces.
ButterflyMX's mobile access features include:
Virtual keys. Send out one-time or recurring virtual keys to guests using a QR or PIN code. This allows visitors and service providers to securely enter your building with ease.
Delivery PINS. Assign delivery PINS to delivery couriers for seamless building access. What's more, staff can revoke or change delivery access permissions at any time.
Delivery passes. Create and send single-use PIN codes to delivery carriers like Postmates, Grubhub, or Uber Eats couriers.
Two-in-one access control and visitor management. The ButterflyMX app pairs with every ButterflyMX access control device to streamline the entire access experience for visitors and tenants alike.
Enable self-guided tours. The ButterflyMX visitor sign-in software empowers you to offer self-guided tours without a staff member or leasing agent present. All the guest needs to do is register online to receive a digital access code for their self-guided tour. 
Discover how to enable self-guided tours with ButterflyMX:
2. Sign In App
Sign In App offers flexible tools for the workplace. As a result, it's one of the best guest management platforms for office spaces.
Sign In App's features include:
Easy-to-use interface. The mobile app has a user-friendly interface that allows visitors to sign in quickly and easily.
Convenient pre-registration. Visitors can pre-register via the app, saving time on arrival.
Automatic check-in. Once visitors arrive, the app can automatically check them in and notify their host.
Real-time visitor information. The app provides real-time access to information about your visitors, including their names, contact information, and a reason for their visit.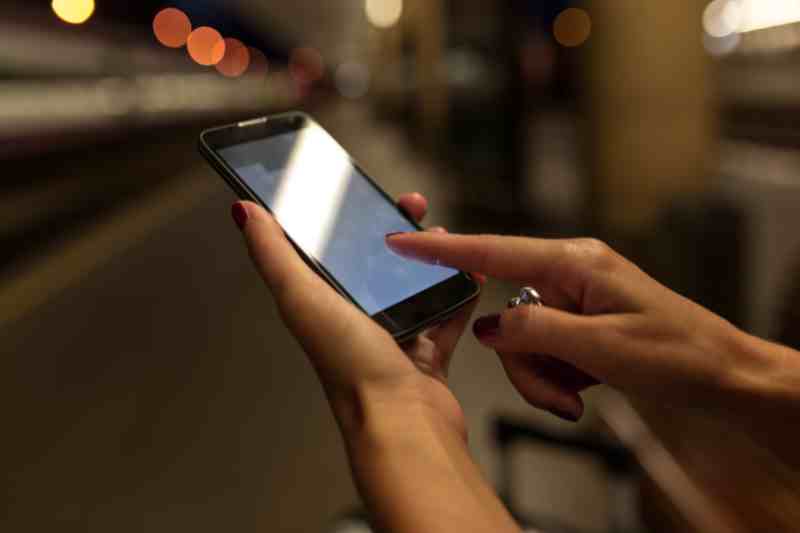 3. Greetly
Greetly allows you to automate visitor management with a completely customizable visitor sign-in app. So, it's great for streamlining reception areas.
Greetly offers useful capabilities like:
Customizable branding. Greetly's app can be branded to match your company's look and feel.
Automatic badge printing. Once a visitor signs in, Greetly automatically prints a badge for them to wear while on your premises.
Real-time notifications. Greetly immediately notifies you when a visitor arrives via phone, email, or Slack.
4. Lobbytrack
Lobbytrack allows guests to self-register for scheduled visits using a mobile device like a smartphone or tablet. As a result, it offers convenient and contactless self-check-ins.
Lobbytrack offers convenient features like:
Instant notifications. The app sends tenants notifications via email, SMS, or Slack when a visitor arrives so they can meet them promptly.
Multi-site support. Lobbytrack's app supports visitor check-in across multiple sites if your organization has more than one location.
Watchlist and security alerts. Lobbytrack can screen visitors against a watchlist and send security alerts in case of a potential threat.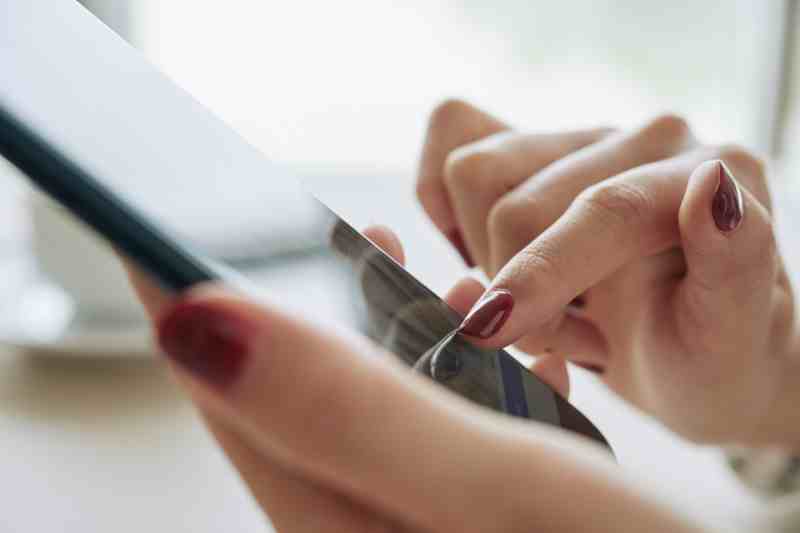 5. Visitly
Visitly offers smarter visitor management for securing your workplace through its philosophy of keeping things safe, simple, and modern.
Visitly's features include:
Photo capture. Visitly's app captures a photo of each visitor and prints it on their badge for instant identification.
Seamless integrations. The app integrates with popular office tools like Slack, Teams, and Google Sheets for added convenience.
Touchless check-in. Visitly's app supports touchless visitor sign-in using QR codes.
Real-time visitor management. The app provides real-time visitor information and dashboard reporting tools. So, you can keep a pulse on visitor traffic and improve your operations.
Choosing the best visitor sign-in app for your building
It's important that you choose the best guest sign-in app to grant seamless access to your building. ButterflyMX's mobile app offers plenty of convenient features that simplify access — and can be customized to fit your building's specific needs.
What's more, ButterflyMX offers a suite of cloud-based access control solutions that modernize property access, including:
Self-guided tours. The ButterflyMX mobile app empowers you to provide self-guided tours by sending temporary digital access codes to visitors. Additionally, you can maintain security by limiting access to certain floors of your building using ButterflyMX's elevator controls. You can also grant access to shared amenity spaces like gyms, pools, or rooftops.
Video intercoms. The ButterflyMX video intercom logs all visitor activity by taking a time- and- date-stamped photo of all building entry events. This significantly reduces the risks associated with theft or unauthorized trespassing. Additionally, residents and staff members can see who's requesting access before letting visitors in.
Package rooms. The ButterflyMX package room streamlines access for delivery couriers, making it more convenient than ever to secure deliveries. What's more, residents and staff members get notifications via the mobile app when packages are delivered.
Vehicle access control. A practical vehicle access control solution is essential for buildings that get a lot of vehicle traffic each day. Windshield tags and vehicle readers make it simple to grant access to restricted areas like gated communities and parking decks.
Learn more about ButterflyMX:
Takeaways
A visitor sign-in app offers a contactless way to access your building from a smartphone.
Visitor sign-in apps work by allowing guests to record their contact information digitally and access the building with single-use codes or credentials.
Guest check-in apps are easy to use, increase security, track visitor history, and empower front desk staff to focus on other essential tasks.
The best visitor sign-in app is ButterflyMX due to its seamless access control integrations, security, and customizable interface.