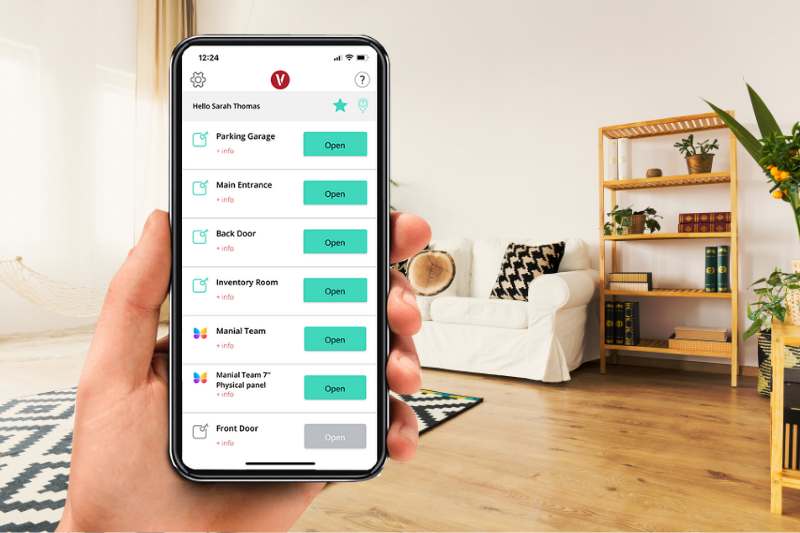 If your property has both ButterflyMX and VIZpin, you can enjoy the features of ButterflyMX within the VIZpin mobile app. All you have to do is connect ButterflyMX and VIZpin.
Benefits
See who is at the door before letting them in
Issue single-use or recurring virtual keys to trusted visitors and guests
Gain access to your building, amenity spaces, your apartment unit, and more from one app
Requirements
The VIZpin mobile app
You live in a building with both ButterflyMX products and VIZpin
Must have a VIZpin account
Must have a ButterflyMX account
Your property manager or owner has enabled this feature for your building
Once your building's property manager or owner has enabled the VIZpin integration, you can then connect your accounts.
Follow these instructions to connect VIZpin and ButterflyMX:
Step 1: Open up the VIZpin app
Open up the VIZpin app on your smartphone.
Step 2: Hit 'Settings'
Go to the app's 'Settings' section.
Step 3: Click '+'
Click the '+' sign next to 'Plugins'.
Step 4: Tap the ButterflyMX logo
Look for the ButterflyMX logo and tap it.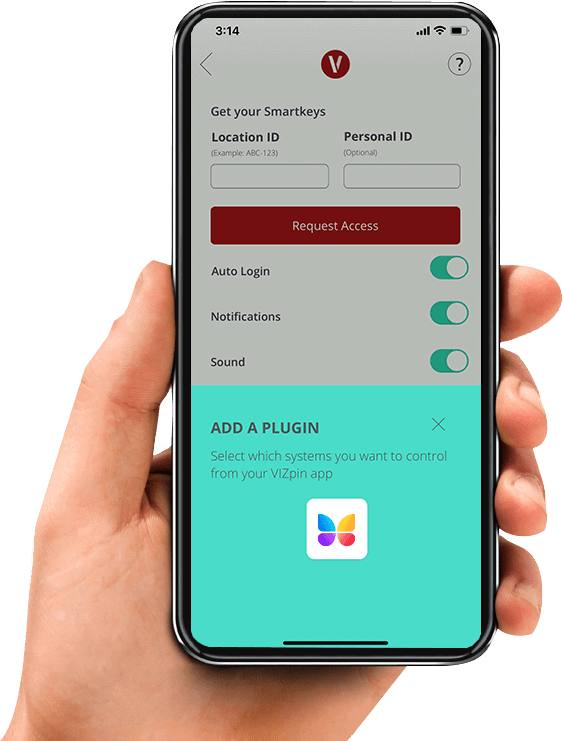 Step 5: Enter your ButterflyMX credentials
Enter your ButterflyMX login information. If you do not know your password you can simply reset it within your ButterflyMX mobile app. If you do not have a ButterflyMX login please contact your property manager.
Once you've completed these steps, the ButterflyMX-enabled doors will be immediately available in the app along with your usual VIZpin doors. You can now unlock doors, receive video calls, and create virtual keys from within the VIZpin smart app.