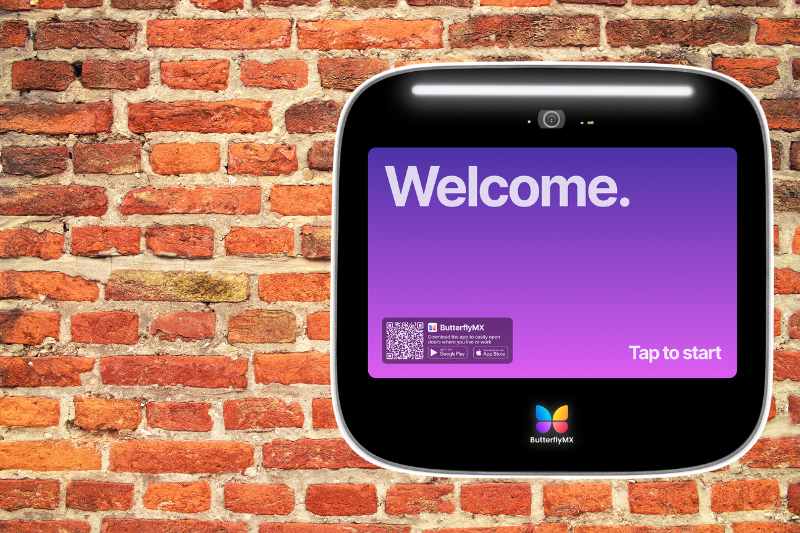 Telephone entry systems are one of the oldest types of visitor management systems. They've been around since the 1880s, around the time Alexander Graham Bell invented the first telephone. However, only recently have wireless telephone entry systems made their way into multifamily and commercial properties. With the start of the 21st century came wireless cellular phones. To follow suit, telephone entry systems became wireless.
However, technology is rapidly advancing, and the way we approach property access is changing for the better. Read on to learn more about wireless telephone entry systems. We'll review how they work and why a modern solution might be worth the investment.
This post will cover:
What is a wireless telephone entry system?
A wireless telephone entry system is an electronic device that enables communication and building access between visitors and residents. Initially, telephone entry systems only worked via telephone landline connections and required physical hardwiring. However, as cell phones became readily available, telephone entry manufacturers started to incorporate the same wireless technology into their systems.
Unlike traditional telephone door entry systems, wireless systems eliminate the need for a physical landline to power the device. Instead, they rely on a cellular signal. This makes the installation simpler as well as eliminates the expense of installing a dedicated telephone line at your building.
It's important to note the system must be connected to a cellular control box, which comes at an added expense. On top of that, your building has to pay for a cellular service plan to enable calls from the entry system.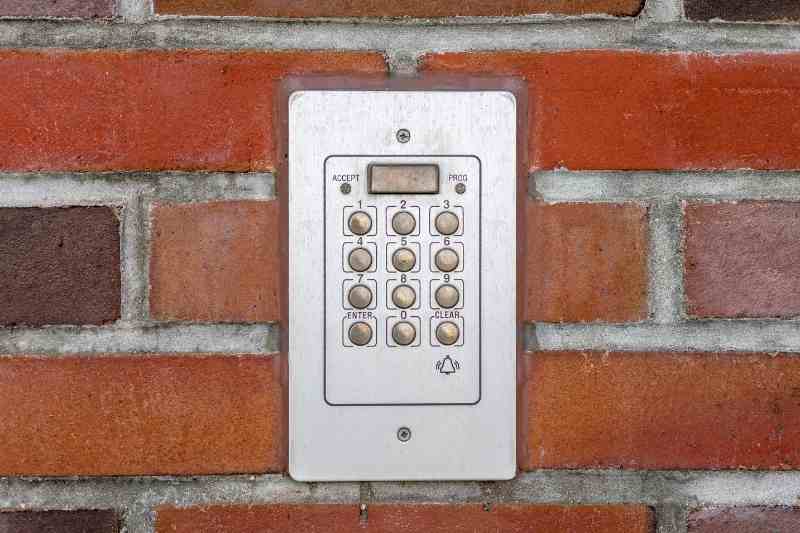 The advent of wireless cellular devices
The advent of cellular devices in the early 2000s changed the landscape of access control systems. Before cell phones, telephone entry systems required telephone wires and operated over plain old telephone service (POTS). Now, wireless telephone entry systems — more commonly referred to as cellular phone entry systems — operate over cellular networks, which means residents can use the system with their cell phones instead of landline phones.
But then came the smartphone in 2007, which further revolutionized property access control. It also introduced the concept of smart buildings, which use technology to increase efficiencies and automate processes.
Smartphones have forever changed the way we interact with each other and the world. And property access control is no exception. Today, access control systems more modern and powerful than the wireless telephone entry system enable residents to open doors and manage access from their smartphones. What's more, entry systems equipped with cameras empower residents to video chat with visitors before granting them property access.
How telephone entry systems became wireless
Back in the early 1980s, the concept of wireless (or mobile) phones emerged. The first-ever cordless phone was the AEG Telecar CD, but it was only used in cars. Only a select few had these car phones during those early days since they came with a hefty price tag. Those devices could be used to open gates or doors, but it wasn't as simple as pressing a button. Instead, the resident had to call the building's concierge desk, and then the desk attendant would grant property access.
Luckily, mobile cell phones eventually became truly portable and accessible to many more people. From the flip phones of the late 1990s and early 2000s to the very first smartphones of the start of the 21st century, virtually everyone began to carry these tiny devices with them at all times.
As the cost of cellular telephone service declined throughout the early 2000s, using cellular networks became an option for telephone entry systems. Residents ditched their landline phones in favor of cell phones.
To accommodate changes in technology, telephone entry system companies came up with new solutions. One of them was a standalone wireless telephone entry system that used cell phones instead of landline phones. It also didn't need hardwiring besides the power supply and door release.
How do wireless telephone entry systems work?
Wireless phone entry systems work by connecting via a cellular network or WiFi.
Wireless entry systems have two main components:
The base station, which is the actual device installed outdoors at the entrance. This is what visitors use to search a directory and call the resident they're visiting.
The substations, which in this case are residents' phones. Once the base station is connected to a cellular network or WiFi, the tenant can use their phones to answer calls from visitors and grant them access to the property. To open the door or gate, residents press '9' on their phones.
The two most common ways to connect to a cellular telephone entry system:
Via cellular network
Via WiFi
Watch how ButterflyMX works:
1. Connecting via cellular network
Wireless telephone entry systems that operate over a cellular network require you to install a cellular control box. Just like for your cell phone, there is a fee to use the cellular service. Every cellular control box operates on a different cellular network (i.e., AT&T or Verizon), so prices fluctuate based on the provider.
Drawbacks of cellular control boxes
Most older telephone entry systems aren't compatible with cellular control boxes. In other words, since most telephone entry systems predate cell phones, they don't have built-in features that automatically enable cellular connections. Instead, you'll need to update the system's circuit board. This will be an added expense on top of an already pricey cellular control box.
At the end of the day, retrofitting an existing telephone entry system for mobile connection will turn out to be more expensive than purchasing a brand new entry system altogether.
2. Connecting via WiFi
A much easier way to enable telephone entry systems to be wireless is to connect them to your building's WiFi. However, with older systems, you may need to wire the device to the internet using an Ethernet cable. Some cellular telephone entry systems also offer Power over Ethernet (PoE) technology, which allows an Ethernet cable to serve as both a power supply and an internet connection.
When connected to the same WiFi network, residents' smartphones signal the entry system to release the door latch, allowing entry into the building. In most cases, residents have to download a mobile app to use their phones as a door or gate opener with the WiFi telephone entry system.
Drawbacks of WiFi telephone entry systems
Although it's certainly possible, connecting a telephone entry system wirelessly to WiFi doesn't always provide the most reliable signal. For instance, spotty WiFi connections can easily hamper property access. And since both the entry system and smartphone must be connected to the same WiFi network, your building's WiFi router must have a wide range.
Lastly, not all residents' phones will automatically connect to the building's WiFi once they're on the premises. So, residents must remember to connect their phones to the network if it doesn't happen automatically, creating a cumbersome step for them.
Limitations of wireless telephone entry systems
Although wireless telephone entry systems are a significant improvement since the first telephone entry system, they still don't meet the needs of modern residents.
The three main limitations of wireless telephone entry systems are:
They aren't cloud-based.
They don't have video capabilities.
These entry systems offer only one method of granting access
They aren't cloud-based
Wireless telephone entry systems aren't cloud-based, which means property staff can't manage the system or update the tenant directory remotely from any device. At best, staff must download software to update the system from a single computer.
Additionally, these entry systems can't integrate with your existing property management software or smart home devices.
They don't have video capabilities
Telephone entry systems don't have enough bandwidth for video calls. First of all, most telephone entry systems aren't equipped with built-in cameras. Of the few that do have cameras, the wired/wireless connection isn't robust enough to transfer big video files. So, residents can't see or identify visitors before granting them access.
These systems offer only one method of granting access
Wireless telephone entry systems offer only one way of granting property access: a phone call.
Visitors press a button on the system to call a resident. Then, the resident presses "9" on their phone to open the door. Unlike on Internet Protocol (IP) intercom systems, residents can't open doors or gates with a voice command (i.e. Siri or Alexa) or issue virtual keys to guests on cellular telephone entry systems.
Furthermore, these outdated systems prevent residents from assigning delivery PINs to package couriers or food delivery carriers. So, when residents aren't home, couriers have no choice other than to leave packages outside, making it easy for people to steal them.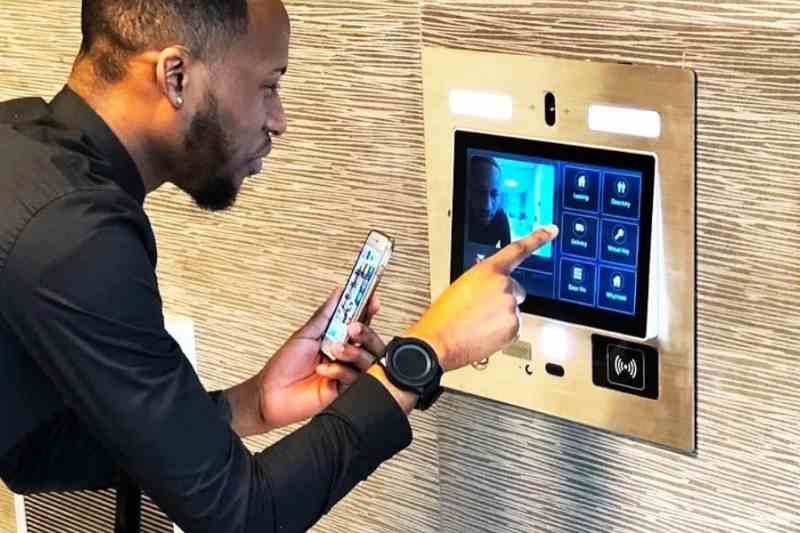 Choose a different type of entry system
Wireless telephone entry systems simply can't compete in today's technologically advanced society. Instead, you should choose a different type of entry system: a cloud-based IP video intercom. Video intercoms are designed with the modern resident in mind and are capable of so much more than wireless telephone entry systems.
These sleek, revolutionary entry systems come with powerful mobile apps that offer resident features such as video calling, virtual keys, and remote access. These systems also capture photos of every door release event, which gives both residents and property staff peace of mind for their safety.
Why video intercom systems are better than wireless telephone entry systems
| Feature | Cloud-based video intercom systems | Phone entry systems with cameras |
| --- | --- | --- |
| Two-way video calling | Yes | No |
| Secure and steady internet connection | Yes | No |
| Audit trail for every entry event | Yes | No |
| Virtual keys or delivery PINs for authorized guests | Yes | No |
| Ability to open doors remotely | Yes | Yes |
Video intercom systems like ButterflyMX are created with not only today's needs but also tomorrow's wants in mind. Smartphones are pushing telephones out of the game for a reason. So, it's time to upgrade your entry system to a smart video intercom to make property access simple and modern.