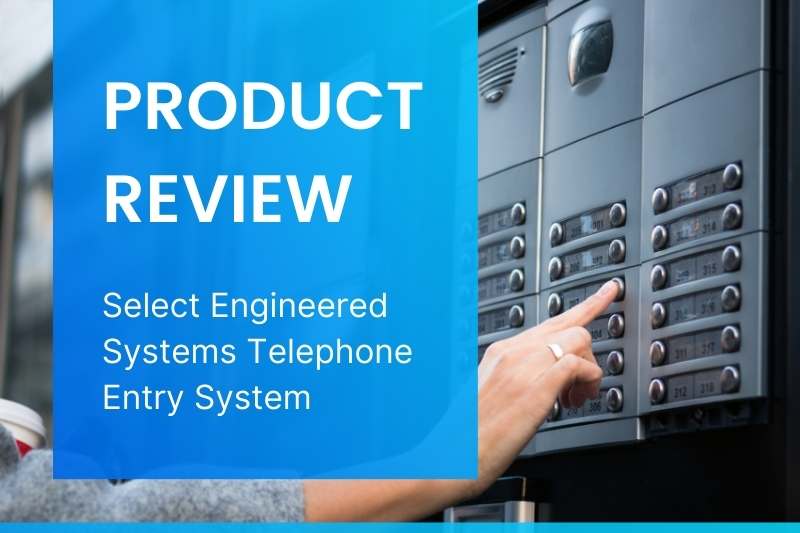 Residential and commercial buildings have long used access control solutions for security purposes. And as demand grows, access control products have significantly evolved over time to address what the market needs.
Though they're outdated these days, telephone entry systems have been a go-to building entry solution for decades. And Select Engineered Systems (SES) is one provider that has had a presence in the market for over 40 years with its SES telephone entry system. But how does its phone entry system stack up against the competition?
This review covers everything you need to know about Select Engineered Systems telephone entry systems and whether they're worth the investment.
This post covers:
About Select Engineered Systems
Founded in 1976, Select Engineered Systems is a privately owned corporation based in Hialeah, Florida. The company primarily focuses on developing cost-effective access control options, including telephone entry systems.
Select Engineered Systems' products — including SES telephone entry systems — are designed to be scalable based on needs. Their solutions can be expanded, and features can be added as needed.
SES products include:
Controlled Access Technology (CAT series) – controls up to 16 doors and 255 relay points
CAT card/CAT expansion modules
Card reader systems
Priority communication systems with 'push for help' buttons
Software
Wireless ethernet bridges
Watch how ButterflyMX works:
Overview of Select Engineered Systems telephone entry systems
Telephone entry systems are one of SES's most popular products. They're intended to be durable and simple building entry solutions for both residential and commercial properties.
SES offers two telephone entry models:
TEC1 Basic Telephone Entry System: The more basic model.
TEC2 Telephone Access: A slightly more advanced model.
Both the TEC1 and TEC2 models are similar in appearance and functionality. The only difference appears to be certain capacities and features.
Features
2-, 4-, or 10-line LCD displays (10-line display only available in TEC2)
Tenant phone number capacity varies depending on the model from 50 to 1,000
Numeric keypad
Comes standard with two relays and board-level surge suppression
Two-year limited warranty
Stainless steel front door and aluminum back box
Card access capability optional
Programmable via keypad
SELCOM basic software (may be able to upgrade to SELCOMPRM, the premium software)
Can be pedestal mounted — ideal for doors and gates where there is no suitable wall for installation
Optional weather hood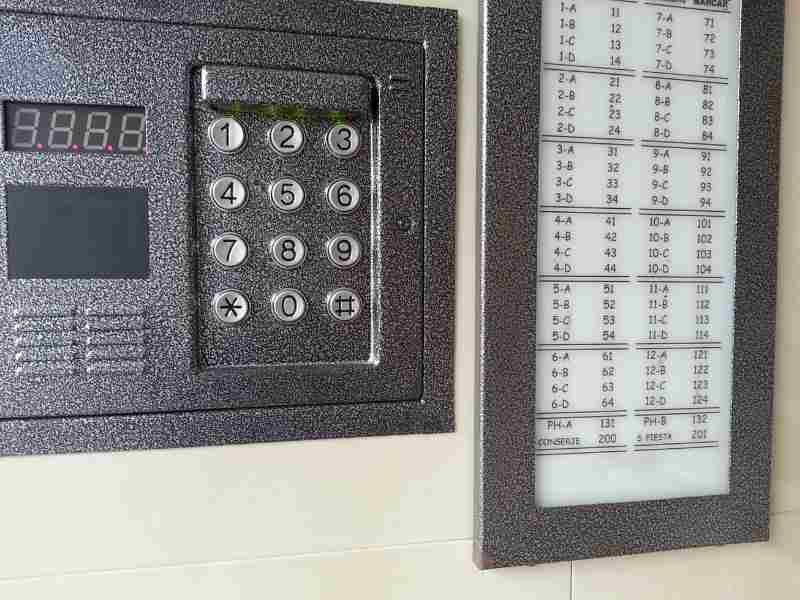 Select Engineered Systems telephone entry system pricing
Pricing for SES telephone entry systems is available upon request on the company's website. No pricing information is available online, but there are options to directly contact reps based on location.
Pros & cons
Pros:
No-frills system
The company has been around for several decades
Cons:
No camera or video calling capabilities
No mobile app
Lacks smartphone-based access capabilities
Outdated software that isn't cloud-based (you must download it to one device)
Most accessories may be sold separately
Must be programmed manually using the device's keypad or with outdated SELCOM software
May require a telephone line
No touchscreen
Tenant directory may not be easy to read or navigate on a small LCD screen
No solution for tenants to manage access for themselves unless you opt for the built-in card reader
Some users may have experienced trouble remotely unlocking the door or answering calls from visitors using iPhones
Comparison of Select Engineered System telephone entry systems with ButterflyMX video intercoms
SES telephone entry systems are an option if you're looking for a basic access control solution, but they're not as powerful compared to modern video intercoms like ButterflyMX.
Although SES telephone entry systems may be scalable, they may not have the advanced features and seamless functionality that modern tenants and property managers seek. SES telephone entry systems may be cumbersome and hard to manage, whether you manage the system manually using the device's keypad or remotely using outdated SES software.
What's more, Select Engineered Systems' telephone entry systems may not provide a convenient access experience for tenants. Since there is no mobile app, tenants can't open the door or gate for themselves using their smartphones. Perhaps the only main feature SES telephone entry offers is a way for tenants to remotely grant access to visitors. And even then, there is no camera for video calling and added security.
In contrast, the ButterflyMX video intercom offers a robust mobile app, two-way video calling, a digital audit trail, and convenient features like virtual keys and Delivery Passes for managed visitor access. Additionally, the property staff can manage the intercom through the powerful ButterflyMX OS, which is a completely cloud-based software for on-the-go management.
In the long run, solutions like SES telephone entry systems aren't as effective for modern residential and commercial buildings. Their entry systems may not offer comparable levels of security and convenience compared to solutions like ButterflyMX.
Select Engineered Systems vs. ButterflyMX
Select Engineered Systems telephone entry systems may work for buildings seeking barebones access control functionalities. However, the SES telephone entry system may not deliver a comprehensive access experience. But ButterflyMX video intercom systems balance security with convenience, offering an all-in-one building entry solution designed for modern property owners, managers, and residents.
Why opt for an outdated solution that requires telephone lines and bulky hardware when you could have a modern, smartphone-powered entry solution like ButterflyMX?
| Feature | ButterflyMX | Select Engineered Systems |
| --- | --- | --- |
| Camera and video calling | Yes | No |
| Smartphone app | Yes | No |
| Cloud-based software | Yes | No |
| Virtual keys for managed visitor access | Yes | No |
| Integrations with third-party smart locks & access control systems | Yes | No |
| Touchscreen interface | Yes | No |
| Delivery PINs and Passes | Yes | No |
Takeaways
Select Engineered Systems offers two telephone entry system models: the TEC1 and TEC2
Telephone entry systems from SES may require a dedicated phone line and lots of wiring, which could make installation difficult and expensive.
To manage and update an SES telephone entry system, property staff must manually program the device onsite or use cumbersome, outdated software.
A video intercom system like ButterflyMX may be a better building entry system for your building.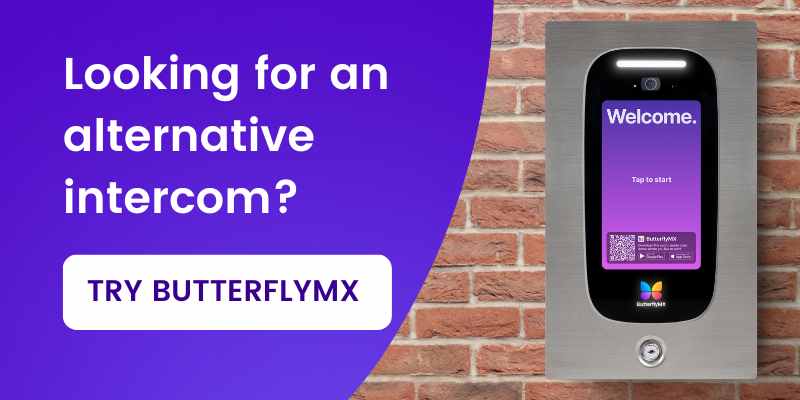 Disclaimer: ButterflyMX provides these blog posts to help our customers and potential customers make the right business decisions for them. Our blog posts are based on the information we have available to us at the time of writing.