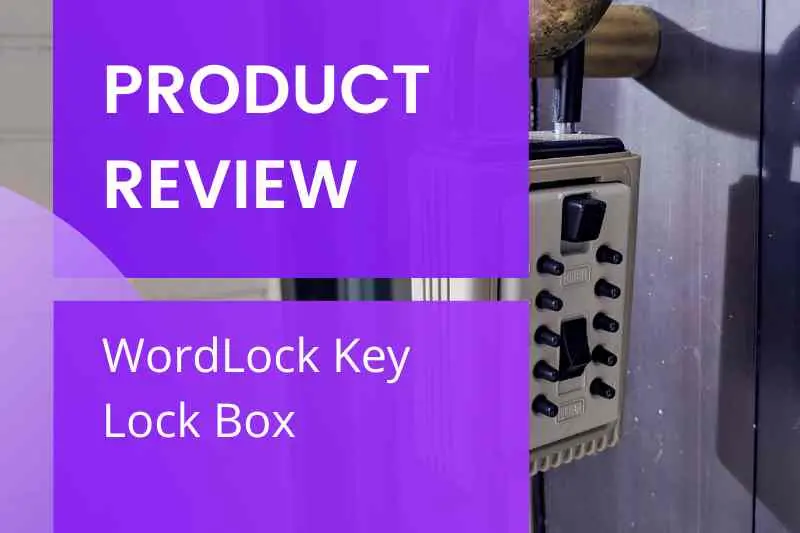 Key takeaways
WordLock is a subsidiary of H2 Brands Group, a consumer products company.
The WordLock key lock box is a tamper-resistant key storage solution.
The WordLock key safe is durable, easy to install, and weatherproof.
While the WordLock key lock box is a respectable solution, it lacks many of the advance features offered by key lockers.
The demand for secure, trustworthy key storage solutions has skyrocketed. As a result, a sturdy key lock box is essential for real estate agents, property managers, or homeowners. And traditional key lock boxes, like the WordLock key lock box, have been a go-to solution, providing effortless access to keys needed for property showings.
But does the WordLock lock box truly offer your property's most effective solution for key storage and management? In this post, we will delve into the details of the WordLock key safe, its pros and cons, and how it squares up against alternative solutions in the market.
This post covers:
About WordLock
WordLock is a subsidiary of H2 Brands Group. H2 Brands Group is a renowned consumer products company with an expanding portfolio of nationally recognized brands. Additionally, at WordLock, the primary goal is to ensure the safety of residents by offering a range of products, including the WordLock key lock box.
WordLock products allow you to set and change your combination from thousands of possible alphanumeric character combinations by leveraging your memory's natural preference for keywords and the alphabet.
About WordLock key lock box
The WordLock key lock box is an innovative, secure key storage solution built to endure harsh conditions. What's more, with its simple installation, weather-resistant finish, and robust construction, this lock box is a superb choice for various applications.
The WordLock lockbox is lauded for its:
User-friendly installation
Impressive durability
Ability to withstand adverse weather conditions
Further, its compact design and unique letter combination system make it easy to transport and store. This makes it suitable for use across many locations. In addition, its solid, 301-grade stainless steel body and aluminum locking head assure reliability.
Finally, the design includes a reinforced hardened steel shackle that's built to resist hammering and sawing, making it tamper-resistant.
Features
Customizable combination. WordLock uses your memory's natural preference for keywords and the alphabet. So, this allows you to set and change your combination from thousands of possible word and letter combinations.
Large storage capacity. Offers 10 times more storage than many traditional lock boxes. For example, it fits house keys, credit cards, large modern car key fobs, and garage door openers.
Versatility. Perfect for many uses, such as by parents, real estate agents, landlords, Airbnb owners, boaters, contractors, babysitters, dog walkers, repairmen, and even EMS medical service providers.
High-level security and durability. The WorkLock key safe has a reinforced hardened steel shackle, a solid aluminum locking head, and a stainless steel body built to withstand hammering and sawing.
Indoor and outdoor use. Built for both indoor and outdoor use. Its rust and corrosion-resistant construction make it suitable for all weather conditions.
Easy to use. Its sophisticated mechanism makes it easy to change the combination password. Further, wall mounting is simple with the included hardware and drilling template.
Highly versatile. The WordLock key lock box can be mounted on a wall or hung from a doorknob, fence, car, or any secure location.
Convenience. WordLock offers a secure and convenient solution for key storage. For example, this combination lock uses words, which are often easier to remember than numbers.
WordLock lock box pricing
The Wordlock KS-052-BX Stor-More Key Safe can be found at Walmart for $32.00. This version offers substantial storage space and the trusted WordLock letter combination system.
The WordLock key lock box – Large Capacity Secure Realtor Storage Lockbox is available on Amazon for $38.99. This model provides ample storage and an innovative 4-letter word combination for maximum security.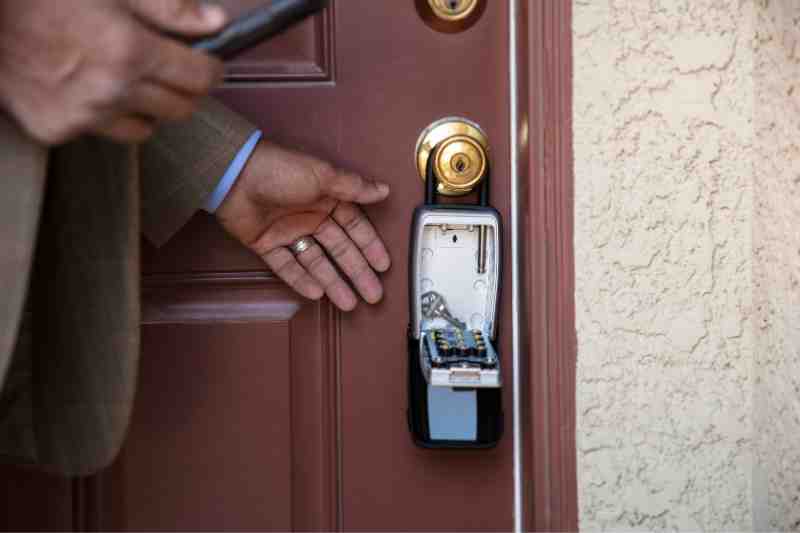 Pros & cons
Pros:
High storage capacity for small items.
Weather-resistant construction.
Customizable four-letter combination lock.
Can hold keys and access cards.
Easy to install.
Cons:
Limited storage capacity for larger items.
Letters on the combination lock aren't sequential, which some users find inconvenient.
Alternatives to WordLock key lock box
While the WordLock key lock box presents a reliable and versatile key storage solution, it's prudent to consider other alternatives available to make an informed choice. So, let's explore a few other notable options.
The Kingsley Guard-a-Key Lock Box, known for its ample storage space, provides a robust, weather-resistant solution, making it ideal for outdoor use. In fact, this model conveniently mounts on the wall, ensuring users can locate it easily. Among its standout features is a 4-digit combination lock, which you can customize to your preference, adding an extra layer of security.
This unique key hider from Pangaea offers a different secure storage approach. For example, it blends seamlessly with outdoor settings to deter intruders. Additionally, this product's hollow compartment is spacious enough to accommodate multiple keys.
While key lock boxes are a viable key storage solution, there is a more robust, modern option: key lockers!
One standout in the realm of key lockers is the ButterflyMX key locker. It encapsulates all the advancements of a key locker, pushing the boundaries of what we can expect from key management systems.
Learn how to assign a ButterflyMX key locker compartment:
Comparison of WordLock key lock box to ButterflyMX key locker
The WordLock key lock box and the ButterflyMX key locker offer secure solutions for key storage, but they differ in notable ways.
While the WordLock lock box brings a unique spin to traditional key storage solutions with a 4-letter combination lock system, the ButterflyMX key locker offers more advanced features. These include smartphone connectivity and remote access control, which aren't found in the WordLock model.
WordLock lock box vs. ButterflyMX key locker
| Feature | ButterflyMX key locker | WordLock key lock box |
| --- | --- | --- |
| Separate storage for multiple keys | Yes | No |
| Multiple access code setting | Yes | No |
| Virtual keys for residents and prospective tenants | Yes | No |
| Combination codes for access | Yes | Yes |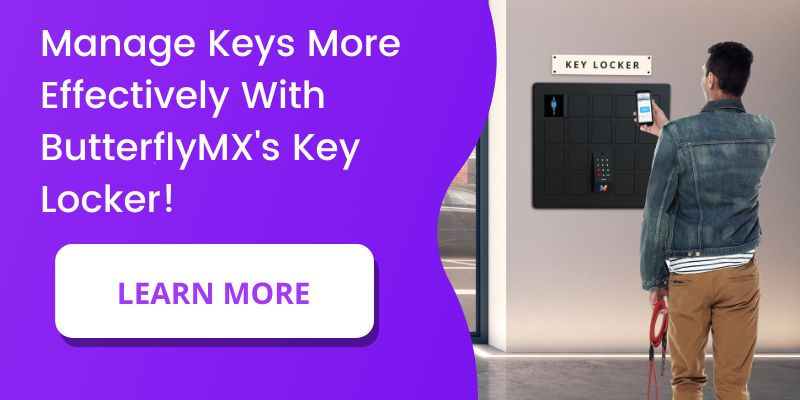 Disclaimer: ButterflyMX provides these blog posts to help our customers and potential customers make the right business decisions for them. Our blog posts are based on the information we have available to us at the time of writing.