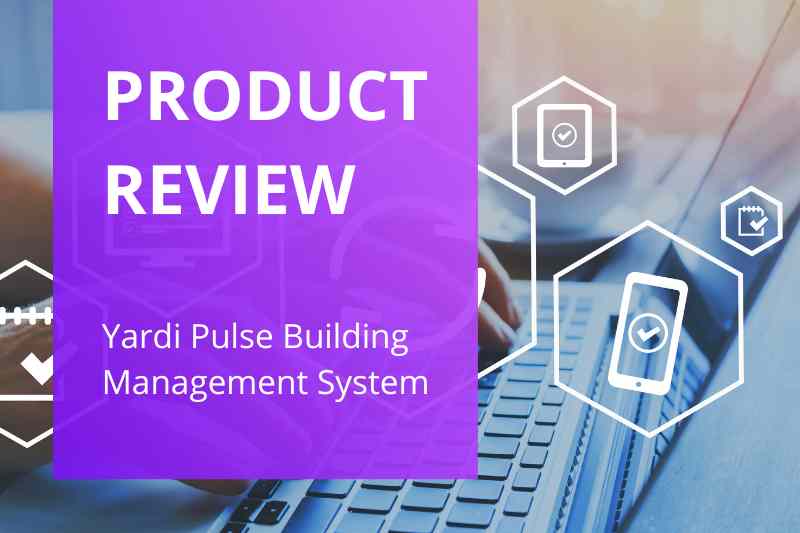 Key takeaways
Yardi has been an industry leader in property management software since 1982.
Yardi Pulse Suite, the building management system offered by Yardi, is dedicated to lowering energy costs and consumption.
Yardi Pulse has two unique user interfaces, the Energy Manager and the Occupant Engagement Dashboard.
While Yardi itself is an established brand, the Yardi Pulse Suite is a fairly new product with few reviews.
If you own or manage a property, you must invest in robust management software. One of the most common software to consider is a building management system (BMS). A BMS controls and monitors heating, ventilation, and air conditioning systems (HVAC), lighting, power systems, fire systems, and security. One BMS you've likely looked into is Yardi Pulse.
But is the Yardi BMS the best option for your building? Read on to learn more about Yardi Pulse, including its important features, pricing, and a few alternatives.
This post covers:
About Yardi
Yardi has been a leader in the software field since its founding in 1982. The company develops and offers a wide selection of investment and property management software across a broad spectrum of applications.
Every solution offered by Yardi is designed to be both cloud-based and intuitive. What's more, Yardi doesn't limit itself to any specific real estate industry. Rather, Yardi offers solutions for commercial, multi-family, HOA, manufactured, and self-storage properties.
About Yardi Pulse Suite
Yardi launched the Yardi Pulse Suite to handle commercial office energy consumption. As just one of Yardi's many software packages, Yardi Suite is dedicated to keeping tenants comfortable and simplifying analysis and reporting through automated energy management solutions.
Yardi Pulse provides information to four target audiences:
Executives
Facilities managers
Building occupants
The public
Further, the software platform includes two unique user interfaces:
Energy Manager
Occupant Engagement Dashboard
Features
Automated invoicing. Utility invoice processing is made easy with utility payables processing in a single connected solution. Yardi eliminates time-consuming and revenue-depleting manual tasks with invoice tracking, exception auditing, and faster processing.
ESG reporting. Pulse Invoice Processing makes it easy to access your utility invoices and simplifies sustainability reporting and benchmarking needs. Additionally, it ensures you meet compliance regulations for ESG platforms with accuracy, timeliness, and cost savings.
Meter performance. Interval meter data allows you to increase cost control. Further, attain better visibility and decision-making prowess by using data directly from your energy meter.
Improved equipment performance. Pulse Fault Detection monitors and prevents mechanical HVAC issues before they cost you money or affect tenant comfort.
Automated HVAC control. Yardi Pulse business management software supplements your BMS by consistently checking mechanical systems in your building to ensure the minimum amount of energy is used while keeping tenants comfortable.
Energy contract negotiation. Yardi's energy contract negotiation service helps you find reliable energy at competitive prices. This protects against energy cost volatility and secures budget stability on your most significant operating expenses.
Tenant and public engagement. You can use the Pulse Engagement Dashboard to give tenants, visitors, and stakeholders a clear picture of how energy is consumed in your building. In doing so, you can also educate them on how they can make a difference in saving energy.
Yardi Pulse pricing
Yardi doesn't publish pricing for the Yardi Pulse Suite. However, they invite inquiries for a price quote to suit your unique requirements.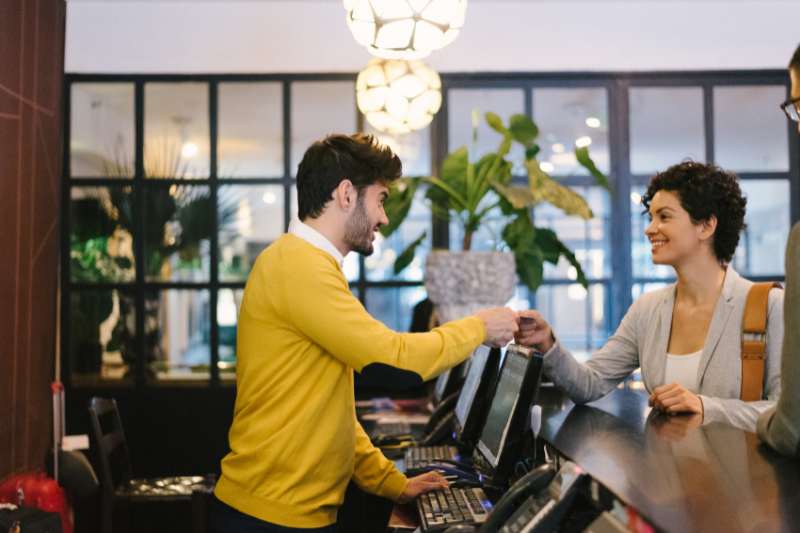 Pros & cons
Pros:
The Occupant Dashboard provides real-time energy information to tenants and the general public alike.
Includes two unique user interfaces: Energy Manager and Occupant Engagement Dashboard.
Engages users and assists them in understanding and reducing their energy use by providing graphs and information.
Interactive dashboards portray your building's performance in an easy-to-understand interface, encouraging tenants to join in energy conservation.
Cons:
Because the software is fairly new, there are few reviews by confirmed customers.
The newness of the Pulse Suite means bugs and development issues are possible.
Learn our top budgeting tips for property managers:
Should you get Yardi Pulse building management software?
The Yardi Pulse Suite is a robust option for a property owner or manager looking for a solution to the complex operational requirements of a building's infrastructure and administration.
Yardi Pulse promises to maximize revenue and enhance customer service while managing your entire building's energy consumption with its integrated BMS software.
Its automated energy management system empowers managers to effectively balance tenant safety, tenant comfort, and cost efficiency. It also aids in providing an optimal working environment, extending equipment life, and minimizing landlord and tenant costs.
Yardi Pulse Suite has taken a holistic approach by providing an all-encompassing solution to the requirements of building residents, tenants, and management staff by integrating a BMS that monitors and maintains the efficiency of mechanical systems with administrative functions such as automated invoicing, public engagement, and ESG reporting.
Alternatives to Yardi Pulse
Before investing in a building management system, look into several options. The following companies are the most similar in features to Yardi Pulse:
The Honeywell Niagara Framework has been serving building and property management teams for over ten years, successfully connecting devices and systems to people and building operations worldwide.
Honeywell's Niagara Framework reduces costs, leading to profitable operations and improved strategic business planning. Niagara offers customizable dashboards with visualization tools and is less reliable on browser plug-in.,
Utopi is a platform for multi-tenant real estate that uses smart technology to collect real-time data from your buildings, presents the data on an easy-to-use dashboard, and connects and engages with tenants on its resident app.
Utopi collects and analyzes the data you need to optimize building operations and tenant comfort and well-being while reducing costs and the environmental impact of your real estate portfolio.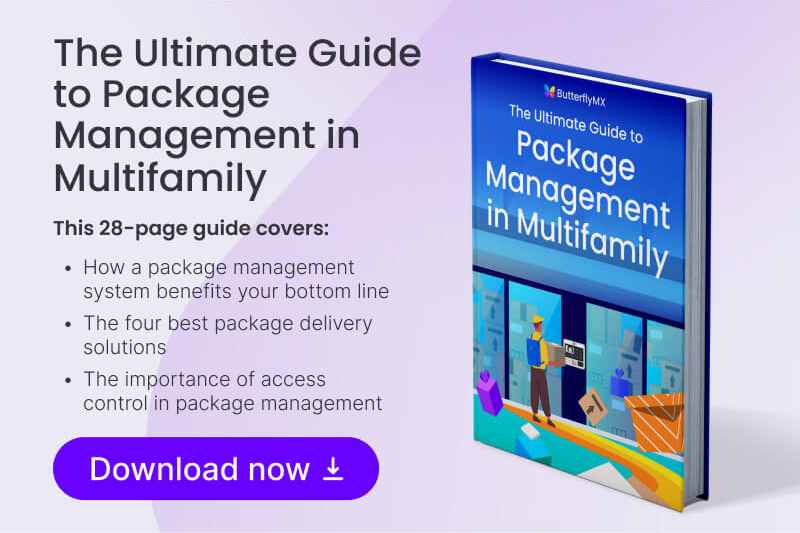 Disclaimer: ButterflyMX provides these blog posts to help our customers and potential customers make the right business decisions for them. Our blog posts are based on the information we have available to us at the time of writing.