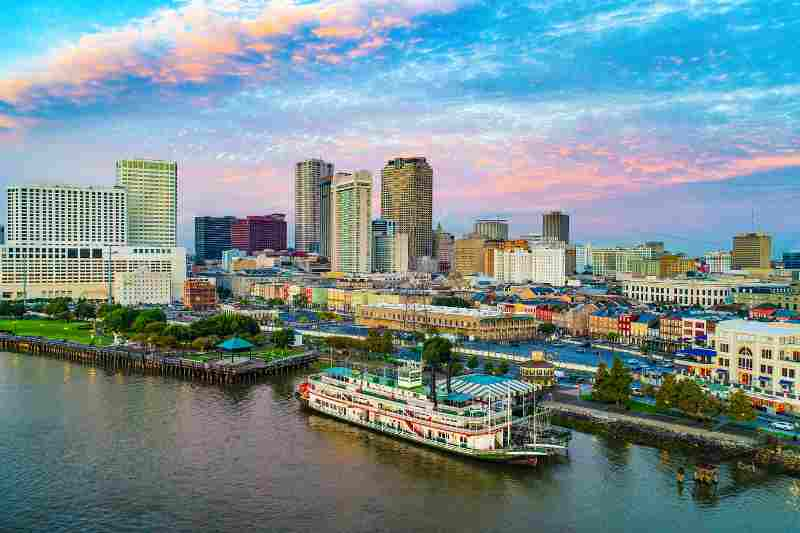 For many apartments and businesses in New Orleans, an access control system is a vital part of operations. It can help track who is coming and going, improve security, and more.
If you want to improve your property's access, this blog post will discuss how an access control system enhances your property, who needs one, and the best access control in New Orleans, LA.
In this post, discover:
What are the benefits of using an access control system in New Orleans?
There are several benefits to investing in access control in New Orleans, but we'll talk about the top three in more detail below.
Three ways access control enhances your New Orleans property:
1. Increases safety
Firstly, access control systems increase the sense of safety and security in an apartment or office. Most people are concerned about the safety of their person, their assets, and the people they care about.
One such way that a door access control system can increase the security of a property is by monitoring those who enter and exit. With the right system, property managers and owners can easily access entry logs from any remote location. Additionally, residents can control who can enter via video calling or single-use QR codes.
2. Adds property value
In addition to safety, a state-of-the-art access control system would add value to your existing property. As it stands, an access control system is seen as a must-have feature that every building needs. And a modern, technology-powered system is a highly sought-after amenity that prospective tenants will seek out
For some, this can help increase how much rent they can charge. Yet, for others, it can be a resident retention tool or an attractive leasing incentive for prospective tenants.
3. Enhances convenience
If you're looking to make the access experience at your property more convenient, remote access or keyless entry features will do just that. A system that allows people to manage access from their smartphones remotely is about as convenient as it gets.
Keyless entry streamlines your system by eliminating the need for traditional keys, cards, or fobs and instead utilizing smartphones or biometric access control such as fingerprint or facial recognition.
Discover this beginner's guide to access control: 
Who needs access control in New Orleans?
From condos to senior living facilities, access control is a great solution for increased safety and convenience.
You need an access control system for these types of buildings in New Orleans:
Multifamily housing: Condos and apartment buildings greatly benefit from access control. Access control adds heightened security, visitor management, and touchless entry to apartment buildings.
Senior living: Access control in senior living facilities enhances daily experiences for both residents and visitors. Additionally, property managers can easily monitor those who come and go.
Student housing: Student housing and campuses are notoriously hectic. Credentialed students and staff are safe with controlled access, and convenience is enhanced with solutions like intercoms, keypads, and smart locks.
Office buildings: Commercial access control systems such as keypads and intercoms can help businesses control who comes and goes. This can reduce the need for security personnel on-site around the clock and increase convenience for employees seeking automated access.
The best access control system in New Orleans, LA
If you're looking for all the significant benefits covered above, then the best access control system for your New Orleans property is ButterflyMX.
ButterflyMX offers a multifaceted solution that can meet all your interior and exterior access control needs in one convenient unified access solution.
Here's an overview of the ButterflyMX access control system:
Video intercom: This flagship product gives residents and property staff the ability to open doors and gates using their smartphones. Additionally, the video calling feature allows residents to see who they are letting in before granting access.
Vehicle access control: This product enables hand-free access by scanning windshield tags that allow credentialed residents to enter as they drive up.
Keypads and card readers: ButterflyMX's cloud-based access control system makes managing gates and doors simple whether you want to use a keypad reader or mullion reader. With the ButterflyMX access control system, you can easily manage access permissions and grant access from anywhere.
Smart lock integrations: ButterflyMX integrates with several smart locks to extend easy access to unit doors and amenity spaces controlled with smart locks.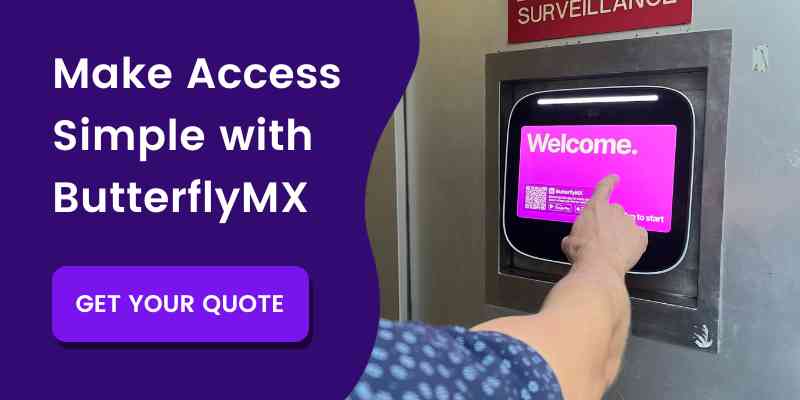 Finding an access control installer in New Orleans
You can easily find a New Orleans access control installer by searching the web, Yellow Pages, or social media groups.
Characteristics of a good installer include:
Experience: Technical experience is necessary because it means your technician will know the requirements, details, and history necessary to install your access control system. Requesting proof of experience and certification is vital before hiring an installer.
Attention to detail: An installer who can see the small details is someone you can trust. The reason is that they're more likely to be precise and meticulous, which gives you the greatest value.
Communication: Communication is vital in an access control installer because it ensures you'll have no trouble contacting them. They won't make you wait around before contacting you, and their customer service skills will likely be greater.
Of course, if you opt for the ButterflyMX access control system, you can rest assured that you'll work with a certified installer who can complete the installation properly.
New Orleans access control repair
You can find access control repair in New Orleans by researching local companies that offer access control repair services. Search Google, ask for referrals, or check with your building management company for their preferred provider.
Always check the company's reputation and licensing by reading online reviews and checking with the Better Business Bureau. Overall, finding and getting access control repair in New Orleans requires some research and effort.
And if your access control system is beyond repair, opt to retrofit your property with ButterflyMX.
ButterflyMX's access control system is:
Easy and affordable to install in existing buildings
Cloud-based to enable remote access and system management
Smartphone-based, meaning residents can use their smartphones to gain access instead of keys or fobs
Takeaways
Access control systems are essential for apartments, businesses, and other multi-tenant buildings in New Orleans because they ensure that only authorized people can access the property.
New Orleans access control can increase the safety and security of a community, add value to your existing property, and make property access more convenient.
Access control systems should be used in various industries, including multifamily housing, senior living, and student housing.
The best access control in New Orleans, LA is ButterflyMX. From video intercoms to card readers to smart lock integrations