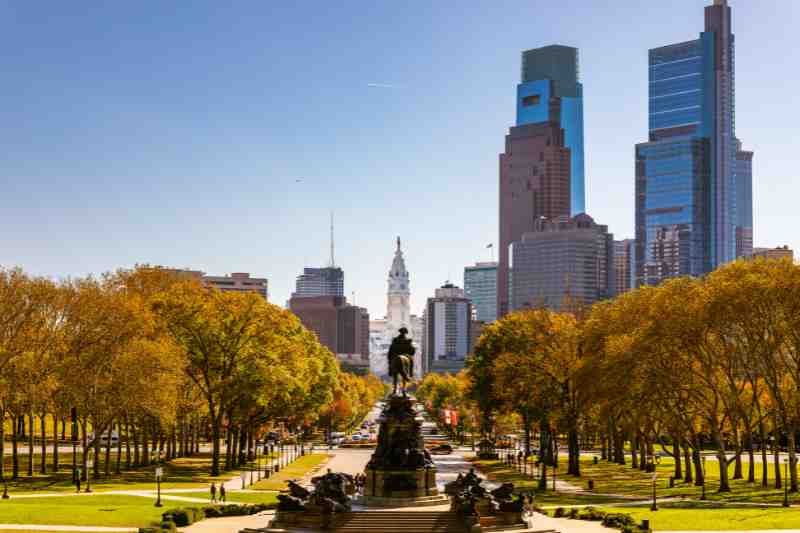 Philadelphia is one of the most vibrant cities in the country. And as Philadelphia's economy grows, it's poised for an influx of new renters — so what can you and your property do to stay competitive? A top-notch access control system might be the amenity that makes your property stand out. We can help you choose between all of the access control systems Philadelphia has to offer. 
In this post, we explain what access control is and how you can choose an access control system in Philadelphia. Then, we go over some of the things you should look out for when you're hiring an installer for your access control system.
This post covers:
What is access control?
Access control is the collection of technologies and security practices that you can use to ensure that only authorized tenants and their verified guests can enter your property. To control property access, you might use devices like intercoms, keypads, or fob readers.
But access control does more than just secure your property and your residents. The right access control system can actually make your residents' lives easier. Residents are always letting in guests, from friends to service providers, and the right access control system is the difference between quick, convenient entry and a negative experience.
Access control systems can also work wonders for a building's staff. What's involved in securing an entire property? Your property might have different areas to secure, like amenity spaces, rooftops, or parking lots. That means investing in a variety of different access control devices, from locks to vehicle readers — and every time a tenant moves in or out, staff has to spend hours painstakingly adding or removing a tenant from every single device.
But the right access control system uses technology to render all of that busywork a thing of the past. Instead of hours, today's internet-powered access systems let staff members make all of those changes with just a single keystroke!
Watch how ButterflyMX works:
Choosing access control systems in Philadelphia
Access control is an effective way to make sure the property access experience is secure and more convenient. When you're choosing an access control system in Philly, here's what to look for.
Choose an access control system with these features:
1. Smartphone compatible
Philadelphia is a vibrant and diverse city, but there are specific neighborhoods — from Fishtown to South Philly — that are attracting more and more working professionals and families. The apartments and offices in these areas are looking for new ways to attract new generations of renters, like millennials and Gen Z, as they begin to occupy larger shares of the rental market. And the answer is often investing in technologies like high-tech access control.
With a smartphone-powered access control system at their buildings, Philadelphia renters can manage access on the go just by downloading a mobile app. As a result, they can let in their delivery driver, dog walker, or maintenance technician even when they're not at home.
What's more, property managers who adopt mobile access control systems can avoid the endless cycle of assigning keys to residents and replacing them when they lose them. The majority of Philadelphians own a smartphone, which they're certain to keep on them at all times.
2. Takes multiple access credentials
Today's access control market has plenty of options. But that doesn't mean you have to limit yourself to just one type of system that accepts just one access credential. Residents who have access to more than one type of credential, like a key fob in addition to a smartphone app, are covered in case they lose one. But multiple credentials have other applications, too.
For example, let's say your high rise in Rittenhouse Square also includes a parking garage with a gate. Other kinds of access credentials, like fobs or cards, are definitely convenient. But try telling that to a driver stuck behind a gate, leaning halfway out of their car to get their credential to work!
So, in that case, you'd surely want to invest in another method of access control, like vehicle readers and windshield tags, in addition to your existing access measures.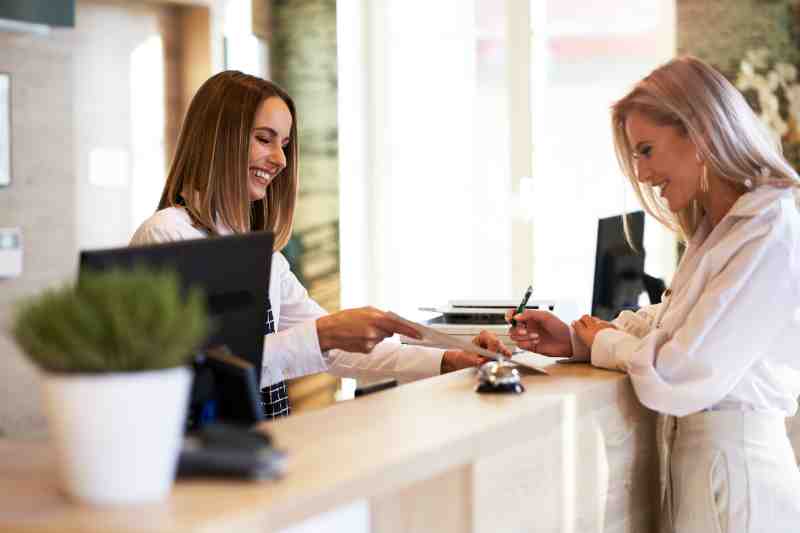 3. Cloud-based
Cloud-based access control systems are an efficient way to take work off of staff members' plates while keeping your property secure. When an access control system is cloud-based, that means that staff can manage it using any laptop or smartphone — even when they're not on the property. Since many apartments and office buildings in Philadelphia have off-site property management staff, this is a huge plus.
Cloud-based systems aren't just convenient. They improve security, as well.
A tenant who moves out of an apartment with an analog access control system creates building-wide logistical hangups. Staff will have to revoke their access to every door and gate throughout the property — and this is a tedious manual process that takes time away from their other duties.
In contrast, a cloud-based system makes adding residents, removing them, and changing their permissions an almost instant process.
How to hire a Philadelphia access control installer
If you own or manage a property in Philly, you'll likely need to hire a professional to handle installing your new access system.
To hire a Philadelphia access control system installer, you should:
1. Consider the specifics of your own property
There are different kinds of installers that work on different types of properties.
For example, suppose you're in charge of a new development that's about to start construction. In that case, you have a different set of requirements than a manager in charge of an existing property, who might be interested in a retrofit instead of an entirely new access control system.
The type of property you manage will also influence the installer you choose. A commercial access control system in Philadelphia may have to accommodate larger deliveries and more guests than a residential or mixed-use property.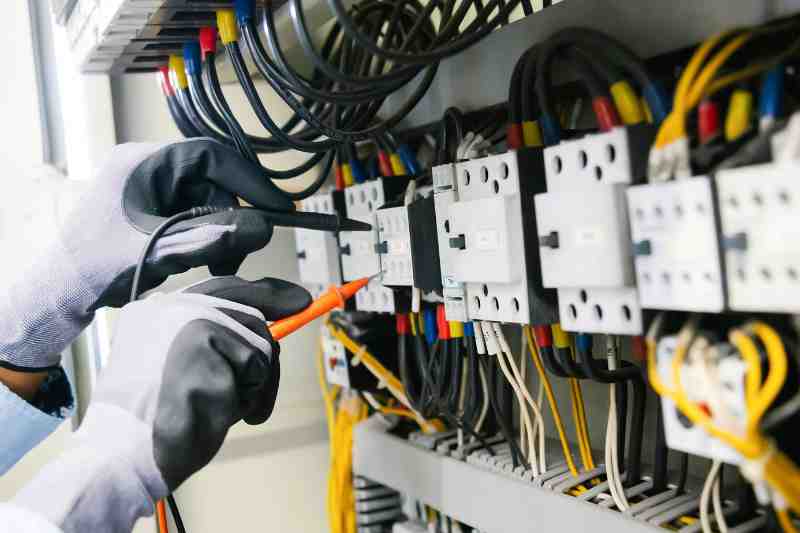 2. Check for reviews
When you're looking for an installer, you should make sure that your installer has a history of positive interactions. And when you've narrowed down your list, you can also ask each installer if they'd connect you with any past clients so that you can make your decision with all the information you can get.
But there's a way for you to get honest reviews with a more personalized touch. Don't forget to ask friends, coworkers, and colleagues if they've worked with any installers that they'd recommend!
3. Ask about credentials
While on-the-job experience is great, you can be certain that a certified installer lives up to the standards of the organization that certified them. There are several respected organizations an installer might seek certification from.
Look for certificates from these organizations:
Security Industry Association (SIA)
Internet Protocol Video Market (IPVM)
Axis
Electronic Security Association (ESA)
When in doubt, you can always contact the manufacturer of your access control system — they'll be sure to have a list of pre-approved installers who are familiar with the system and can install it without any hassle.
Takeaways
Access control systems in Philadelphia are important because they offer benefits for your tenants, their visitors, and staff.
When you're looking for an access control system, look for one that's smartphone-compatible, takes multiple credentials, and operates with cloud-based software.
To find an access control installer in Philly, make sure you've considered the type of property you manage, in addition to your installer's reviews and credentials.