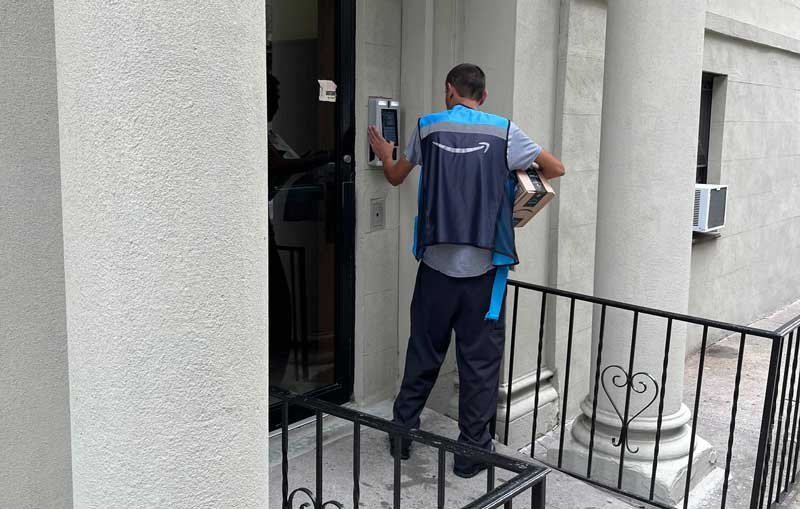 Recent surges in online shopping have resulted in similar spikes in package deliveries. As apartment buildings accommodate more and more deliveries, several solutions have popped up that aim to save time by simplifying access control for delivery couriers. The Amazon Key for Business is one of those solutions. But what is it, and is it right for your property?
This post answers the most common questions about Amazon's Key for Business. It also covers the pros and cons of this package delivery system and suggests alternatives.
This review post covers:
What is Amazon Key for Business?
Amazon Key for Business is an internet-connected fob system installed on top of your existing access control system. It is designed to make property access easier for Amazon's delivery drivers. When directed by an Amazon driver's mobile app, the Key for Business sends a signal to your access control system to unlock and allow property access for the courier.
As Amazon's delivery services gained traction, the company's engineers looked for a way to simplify the delivery process for their own couriers. Accordingly, they found that one of the biggest issues for a delivery driver was the amount of time spent waiting for somebody to let them onto the property.
To solve this problem, Amazon developed Key for Business.
First, a Key for Business device is installed at your property. Then, the delivery driver can get building access through a mobile app on their smartphone.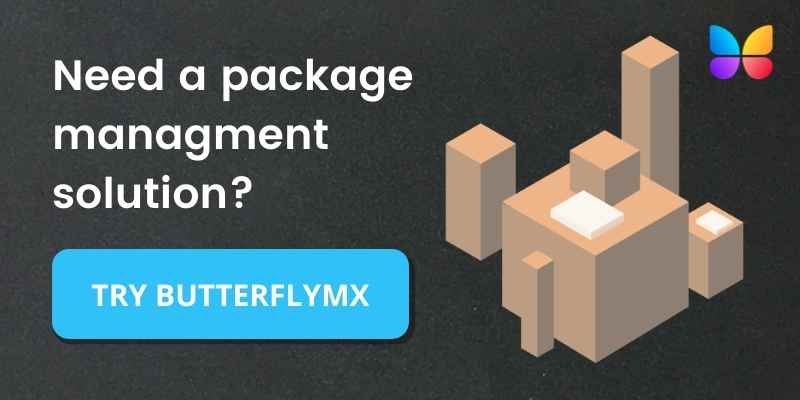 Features of Key for Business
Compatible with most access control systems. Whether an Amazon technician is installing a Key for Business into a traditional telephone entry system or a more modern wireless video intercom, the Key for Business may control all kinds of access systems.
Internet-connected. Amazon leverages preexisting products like Amazon Web Services to give the Key for Business a steady, reliable connection to the Internet.
How does Key for Business work?
In essence, Key for Business enables Amazon delivery drivers to enter buildings to make deliveries.
First, an Amazon courier arrives at a building equipped with a Key for Business. Then, they use their phones to unlock the door or gate and enter the property. As of August 2021, Key for Business only allows entry to Amazon delivery people.
Here's how Key for Business works:
Install Key for Business. First, the Key for Business device is installed at your property.
Courier requests access to the building. Then, after going through Amazon Key for Business training, drivers request access using the Amazon Flex app. Sometimes, the app can grant access automatically.
Amazon performs security checks. Before letting a courier into a building, Amazon double-checks that the courier is supposed to be there. Basically, Amazon does this by verifying details like the building's location and the current time.
Amazon grants courier temporary access. The Key for Business directs the building's access control system to unlock, allowing the courier to enter.
Courier completes package delivery. Finally, the driver drops their package off at a predetermined location, like a lobby or package room.
Watch how ButterflyMX works:
Key for Business pros & cons
Now that you're familiar with Key for Business and how it works, let's lay out its benefits and drawbacks.
Pros:
Free installation under certain circumstances. Specifically, if your property consists of 10 or more units that receive Amazon deliveries, a Key for Business costs nothing. At this point, you're eligible for free installation, hardware, and maintenance. However, if your property has fewer than 10 units, you cannot get a Key for Business installed at your building.
Controlled courier access. Once a courier has left your property, they cannot use the same access credentials to enter your property again.
Cons:
No access for non-Amazon delivery couriers. Key for Business may only work for Amazon delivery drivers. Correspondingly, other drivers like UPS, FedEx, or food delivery drivers may not be able to use it.
No notifications for building residents. While the Key for Business may help Amazon drivers do their jobs, Amazon Key for Business lacks a notification system that lets residents know that their front door has been opened or that they have a package. As a result, the Key for Business may negatively impact the resident experience by creating more work on the part of property owners and managers. In this situation, property owners may have to spend time letting tenants know about their deliveries.
Requires an existing access control system. Presently, Amazon is marketing the Key as an addition to an existing access control system. However, what if your existing access control system needs upgrading? Equally important, what if it already fails to fulfill your needs? To put it another way, the Key for Business may not provide any of its own access controls.
Potential security concerns. At this point in time, the Key for Business only activates for Amazon drivers. But what's stopping Amazon from rolling out an update that suddenly grants access to other people into your property?
No package theft protection. Once an Amazon courier gains property access, they still might not have a safe place to store packages. As a result, Amazon deliveries may be susceptible to package theft.
Key for Business alternatives
As discussed above, Key for Business is designed to complement an existing access control system. However, it may be more efficient to ditch Amazon Key entirely for an access control system that simplifies access for everybody, not just Amazon drivers.
A robust mobile access control system like ButterflyMX can extend the functionality of a Key for Business to staff, residents, visitors, and all delivery carriers. Instead of solely granting access to Amazon delivery people, ButterflyMX creates a simple and secure access experience for everybody who needs to enter your building.
When combined with the ButterflyMX package room, you create a complete delivery management system. We enable seamless access for all couriers while preventing package theft. Furthermore, we also provide automatic notifications to residents when they receive deliveries.
In addition, with ButterflyMX delivery passes and PINs, you can do everything Key for Business does. And you also get the added benefit of giving transparency to residents and convenience to every delivery driver.
Watch how ButterflyMX's package room works:
Comparison of Key for Business with ButterflyMX
All things considered, Key for Business might be convenient for Amazon drivers. However, its major weakness is that it may not manage visitor access for everyone else.
ButterflyMX vs. Key for Business
| Feature | ButterflyMX | Amazon Key for Business |
| --- | --- | --- |
| Virtual keys | Yes | No |
| Swipe-to-open smartphone functionality | Yes | No |
| Resident-controlled delivery passes | Yes | No |
| Notifications for residents | Yes | No |
| Web-based administration dashboard | Yes | No |
| Package room monitoring and security | Yes | No |
| Integrations with property management systems | Yes | No |
| Delivery PINs for non-Amazon drivers | Yes | No |
| Audit trail of all door releases with pictures of entries | Yes | No |
Takeaways
Key for Business is an addition that may make package delivery at your property more efficient for Amazon. However, in the end, installing Key for Business may mean that you have more package management challenges to deal with.
Instead of installing an Amazon Key, consider investing in a ButterflyMX access control system. With a video intercom at your property's entrance, a package room to store and manage deliveries, and keypads throughout your building, you'll ensure a safe, convenient, and seamless property access experience for staff, residents, visitors, and all deliveries.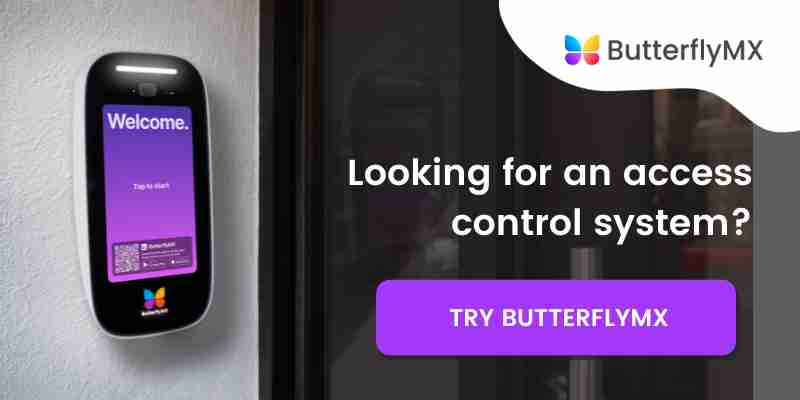 Disclaimer: ButterflyMX provides these blog posts to help our customers and potential customers make the right business decisions for them. Our blog posts are based on the information we have available to us at the time of writing.