In 2022, more workers than ever before are working remotely. Because of this, thousands of offices are still sitting empty two years after the pandemic left them vacant. At this point, empty offices are nothing but a huge weight on your wallet.
You're likely wondering how to fill empty office space without selling or requiring a return to in-person work. If so, you should consider transforming your space into a profitable business venture with this guide.
In this post, we'll go over:
Why empty office space is real estate's newest market
Two years after the pandemic initially emptied offices around the world, vacancy rates of commercial office spaces stand at 12.3%. Real estate experts at the Wharton School of Business predict many empty office spaces will remain empty for years to come.
What's more, these experts predict many occupied offices may slowly re-empty as employees demand to work remotely. This means the real estate market will continue to be flooded with empty office space for rent.
But you don't have to let your office get lost in this oversaturated market! Instead, you can rethink your marketing strategy and revamp your space to incentivize potential tenants to lease with you.
6 ways to profit from your empty office space
Before hurrying to fill your empty office space with desks or selling to another business, remember that not every commercial space needs to be a traditional office. Empty offices can be transformed into on-demand spaces for creatives, remote workers, or small businesses in your community.
Here are six business ideas for empty office spaces:
1. Private events
One byproduct of the pandemic is an increase in people looking for clean places to host events. Event space chains are still an option for hosting birthday parties, baby showers, or banquets. However, these spaces have considerably higher foot traffic than your empty office does.
This means the chances that they're cleaned completely between events is low. So, partner with a local cleaning company to clean and disinfect your space before and after events.
But before advertising your empty office space as an event space, consider the following:
What types of events would work best in your space?
What upgrades, if any, do you need to make the space appealing to potential customers?
How much time can you dedicate to each event to guarantee set-up and clean-up are possible?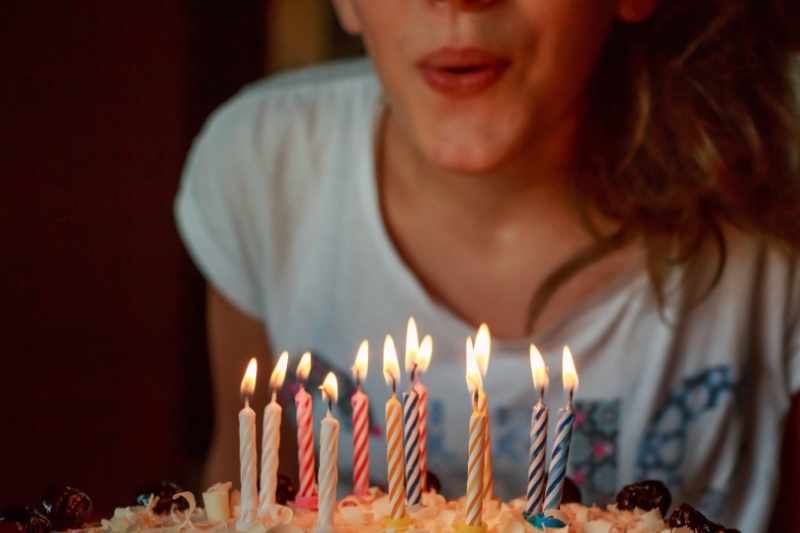 2. Professional development and training
Your tenants may not be bringing workers back to the office yet. But they may still need a space to provide staff training or host large in-person meetings. Similarly, other businesses that have shifted to a fully remote workforce will also occasionally need office space.
So, offer your empty office space to corporations looking to host workshops or occasional in-person work sessions. Additionally, consider renting out conference room space to companies and executives for important meetings.
Pro-tip: Install property technology like the ButterflyMX keypad or video intercom to provide simple access to one-time and recurring visitors.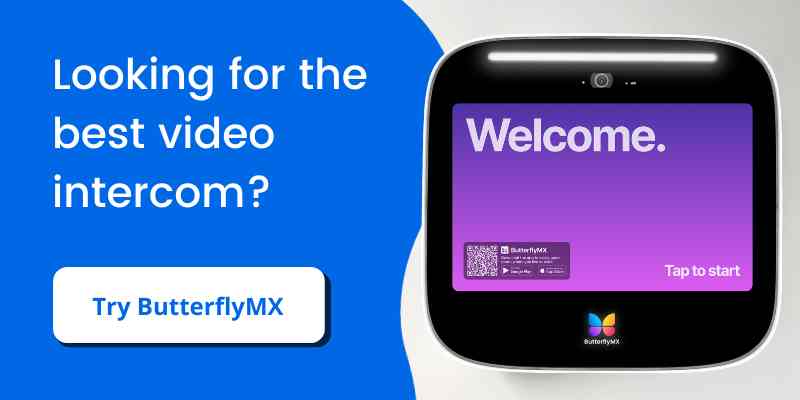 3. Photography and art studios
Photographers and artists need large, expansive spaces to set up and store equipment, invite clients for consultations, and to produce their work. Your empty office space could be ideal for photographers who need a professional space for a short-term shoot. It can also be perfect for artists who need a small studio area.
Are you thinking of renting out your commercial space to photographers or artists? Consider whether your building has the lighting, storage space, and polished look that these professionals need.
Additionally, consider the return on investment (ROI) of renting to photographers vs. renting to other artists.
Renting to photographers will require short, sometimes daily, rentals for single projects. In order to prevent photoshoots from conflicting, you'll only be able to rent to one photographer at a time.
Renting to artists, however, will give you longer leases for smaller amounts of space. In fact, many artists will be happy to use shared studio space, as long as they're guaranteed private storage.
4. Pop-ups
Pop-ups are short-term retail businesses. They're often seasonal, such as holiday markets. But they can also be one-time brick and mortar stores for ecommerce businesses.
Pop-ups require short-term contracts and are mutually beneficial to you and to local businesses looking to increase revenue and brand awareness.
Before offering your space for pop-ups, consider:
Is there enough parking to accommodate larger crowds?
Does your empty office space have the WiFi needed to facilitate point-of-sale or contactless payments?
Can the building accommodate increased foot traffic?
5. Hot desking
Your empty office space is ideal for hot-desking!
Many offices in the United States report that up to 40% of their desks are empty on any given day. You may not have an entire empty office space, but you likely have entire sections of your commercial building that go unused.
Offering remote workers a chance to rent a seat at your office brings some of that profit your way. What's more, if business at your commercial office has reopened to a smaller capacity, hot-desking makes use of some of that open space.
Pro-tip: Integrate hot desking in your office space without interrupting the status quo by splitting your space into two. A simple room divider can keep business operations and co-working spaces separate without the need for expensive construction.
6. Renting to other businesses
If you aren't sure what to do with your empty office space, the simplest option is to offer it up to other businesses. This is the easiest way to earn back the money you're spending on the space. Because you can offer the space as-is, you won't need to do any renovations.
Survey the size of your unused space to calculate its rent potential. On one hand, one floor of empty space may be perfect for a small startup. On the other hand, individual unused offices may work for freelancers or legal and insurance representatives who need a small private space.
Learn more about ButterflyMX for your commercial office:
What to consider before renting an empty commercial space
So, you've decided to transform your empty office space in order to turn a profit. But first, you'll need to consider several factors.
Before you renovate or rent out your empty office space, be sure to do the following:
Evaluate your space: Gather the square footage, facilities, and amenities to consider what kind of solutions will work best in your space. For instance, studios will need good lighting and storage space. Conversely, professional development spaces will need large conference rooms and strong WiFi.
Consider liabilities: What will happen when you rent out your empty office space? Prepare for theft, property damage, and even injury. Purchase insurance coverage for commercial liability and have any new tenants sign a liability waiver.
Verify legality: Check local laws, codes, and zoning requirements before repurposing your building. And if you don't own the building, make sure you're allowed to sublet to others if you plan to rent out empty office space. Always verify local laws about safety, property capacity, inspections, and more before drawing up and signing a contract.
Calculate the cost: Opening your space to the public requires upgrades including new furniture, storage spaces, and cleaning crews. You may also need to pay for client background checks. So, you need to factor these costs into your pricing in order to turn a profit.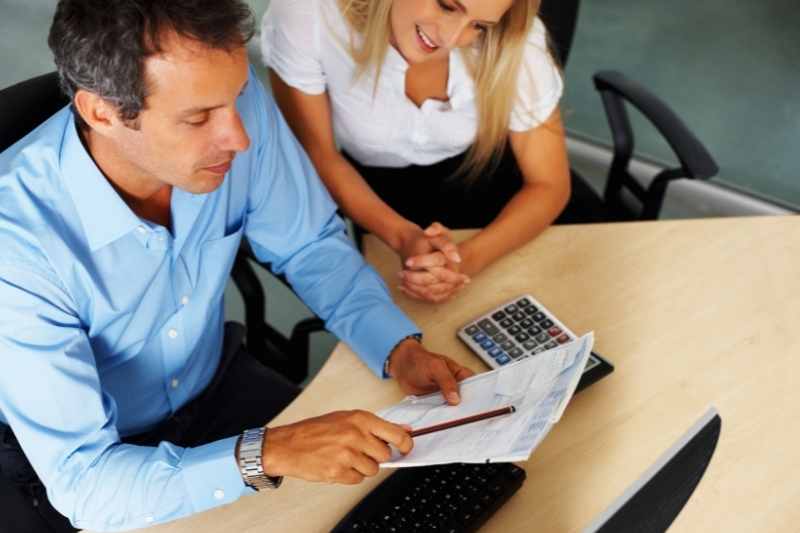 Managing access to your transformed empty office space
As you repurpose your office space, you'll also need to consider how new tenants, clients, visitors, and service providers will access the building. Ultimately, ensuring simple property access will attract and retain new tenants and clients.
ButterflyMX smart video intercom and keypad are two perfect access solutions for commercial buildings and office spaces. Because both devices are powered by a mobile app, you and your tenants can open the door from a smartphone.
Additionally, you or other property management and staff members can easily grant or revoke access permissions with the tap of a button on a phone or computer. You can even send single-use virtual keys to service providers or clients renting your space for just one day.
ButterflyMX equips buildings with robust security, offers simple wireless installation, and provides superior property access. This way, you can keep your building secure while opening it to new streams of revenue and tenancy opportunities.
Takeaways
Empty office spaces are a drain on your wallet. Transforming yours is an easy way to turn it into a profitable business venture.
Offering short-term contracts to businesses and remote workers in your community is mutually beneficial.
ButterflyMX offers easy property access solutions for repurposed offices, including keypads and video intercoms.