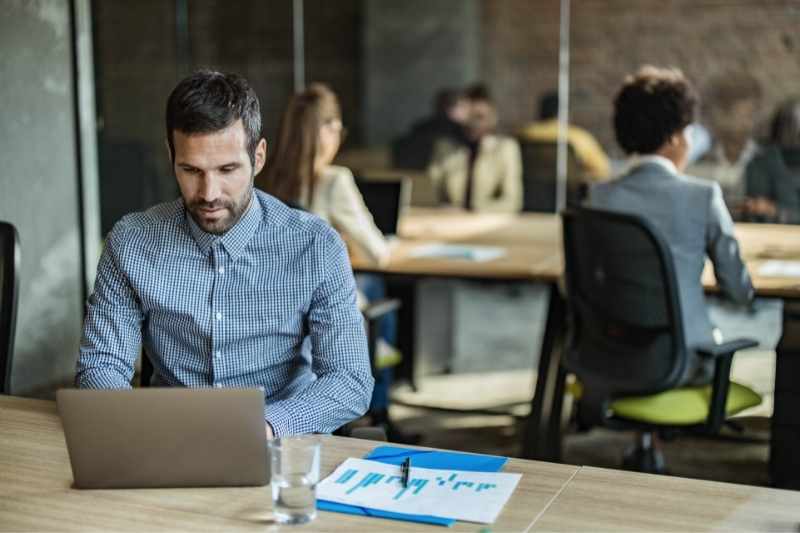 After the mass shift to working from home, companies are asking employees to return to the office. However, some are second-guessing their return-to-office plans and need for office spaces, considering how well-adjusted employees are to remote work. As a commercial property manager, you should offer your tenants and their employees return to work incentives to get building occupancy rates back on track.
Read on to learn about the state of a post-pandemic workforce and what this means for commercial real estate. Then, discover the best return to office incentives to provide.
In this post, we cover:
How 2020 changed the workforce
As you know, the onset of the COVID-19 pandemic forced millions of employees to work remotely from home. What was once thought unthinkable was the reality for most people: telecommuting to work every day.
And after working remotely for a few years, workers are rethinking their relationships with their jobs, trying to strike a better work-life balance. As the pandemic wanes and restrictions loosen, commercial property owners and managers eagerly welcome their tenants back to the office.
However, employees are pushing back against the "return to normalcy" and calling on employers to instate permanent work-from-home policies. The numbers don't lie: 76% of workers say they prefer to work from home, despite having access to their workplaces. And 64% say that working from home has made it easier to balance work and personal life.
So, as a commercial property manager, you must think outside the box to increase your building occupancy rates. And one effective way to do that is by offering return-to-office incentives for tenants to share with their employees.
Future of commercial real estate
The truth is that the "pre-pandemic normalcy" is long gone, changing the future of commercial real estate forever. So, it's time to teach the old dog (commercial properties) new tricks. And one of those tricks entails adding new amenities to your office building.
Historically, multifamily apartments have used amenities to enhance the residential living experience and remain competitive. And as demands and expectations for office spaces change, commercial properties are following in the footsteps of multifamily and focusing on their tenants' working experience through amenitization.
Adding building amenities will increase property value, attract more tenants, and even diversify your income streams.
Learn more about ButterflyMX for your commercial office:
Here are some ways to add amenities to your commercial properties:
Invite businesses to set up pop-up retail stores. As a property owner or manager, you'll diversify your income stream and attract more people to your building. Pop-up shops can also double as an amenity for office tenants.
Add a fitness center for people to use either before or after the workday. Adding a fitness center to your property increases its value and attracts tenants to spend more time there. Even employees who enjoy working from home may be drawn to an office with a gym.
Add a convenience store with a deli. Offering free food has been a tactic that employers use to lure workers to come into the office. However, funds run out after a while, and folks still need to eat. As such, having a convenience store with a deli on your property will add tremendous value to your building. Not only will your current tenants enjoy this new addition, but it'll bring in additional foot traffic to your property.
What are the benefits of returning to the office?
One of the biggest benefits of returning to the office is the improved connection and organic conversations amongst colleagues. In fact, Fortune surveyed 2,800 workers via a LinkedIn poll and found the number one motivation to return to the office (at 36%) was socializing with colleagues. Coming into the office sparks connections among workers that are nearly impossible to forge virtually.
That said, mandating a full-office return won't work in today's environment. It'll backfire by employees quitting or looking for another job that allows more flexibility. So, when drafting a return-to-office plan, employers must toe a delicate line between being forceful and accommodating.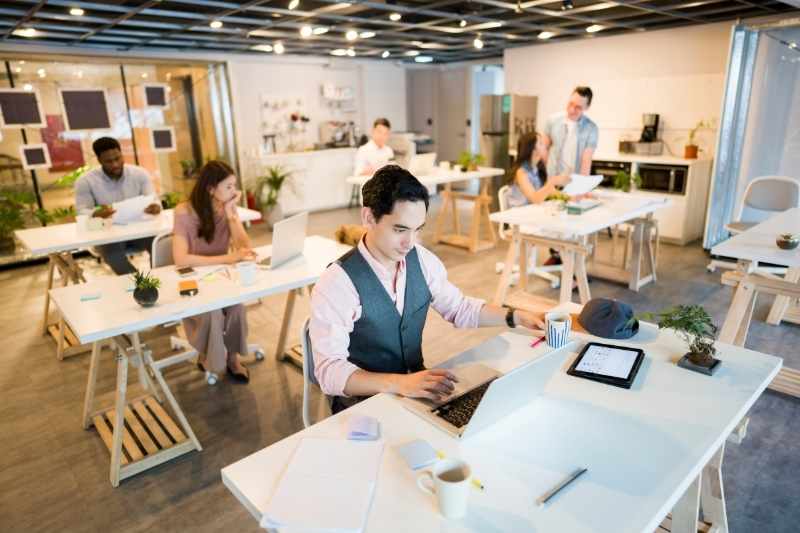 So: Why do companies want employees back in the office?
The crux of it is that executives want to resume business as usual, citing that an antiquated view of work has been successful for decades. At heart, executives want the best for their employees and businesses. But, as millennials and even younger generations dominate the labor market, employers must take a more progressive approach to redefine the workplace.
And as a commercial property manager, you have the power to set the stage for modern-day office life. You can help employers establish return-to-office initiatives that'll motivate workers to come into the office occasionally, as well as increase building occupancy rates.
5 best return to office incentives
To keep vacancies low, you need to give tenants and their employees a reason to continue leasing office spaces. As you may have heard, some companies are throwing their employees lavish concerts and events to lure them into the office. Although those bells and whistles may be enticing at first, they're not sustainable in the long run.
But how do you incentivize employees to return to the office effectively and efficiently?
The answer: By providing irresistible incentives to bring employees back and simplify their work life, as well as increase productivity, satisfaction, and security.
Here are the five best return-to-office incentives:
1. Offer tech bundle deals
Good deals are hard to resist, and bundled deals are even harder to resist. Just as technology played a pivotal role in making remote work possible, it'll continue to be the driving force in the future of work. And as the younger generation starts stepping into leadership roles, they'll want seamless, integrated tech powering their work.
The last thing tenants want is to spend hours on end setting up internet, cable, and any other tech they need. So, as the building owner or manager, you can simplify the process by offering tech bundle deals that are online and ready to use from day one.
When you partner with service providers for these bundled deals, you get wholesale rates. And then, you can offer tenants a good deal while marking up the price a bit. Multiple studies have shown that tenants are willing to pay a premium for convenient tech solutions.
2. Provide flexible leases
With so much uncertainty, companies are hesitant to sign long-term leases for office spaces. Long gone are the days when tenants willingly sign 10- or 20-year leases for HQ offices. Instead, they're looking for flexible, short-term solutions for their office needs.
Keeping in mind that today's workforce is distributed and moving towards a hybrid office model, offer tenants flexible leasing options that accommodate companies' evolving needs. Offering this caliber of flexibility and freedom will entice employees to lease your office space with more peace of mind knowing it's short-term and adaptable.
What's more, flexible leases also benefit you as the property manager. Short-term leases let you charge tenants more for rent while diversifying your income sources. Instead of betting on one company to pay the rent for a long period of time, you now have multiple companies as tenants at different times throughout the year.
Pro tip: Install a smart video intercom that lets you effortlessly update access permissions as tenants move in and out of your property.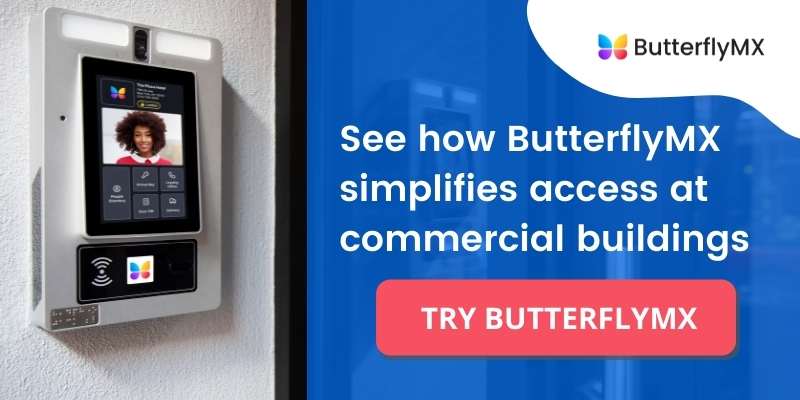 3. Team up with childcare providers
One of the most jarring problems that the pandemic has revealed is access to affordable childcare. As parents were forced to work in the same room as their kids logged onto school, they reckoned with providing childcare themselves while managing job responsibilities.
And for many employees, their ability to return to the office will come down to whether or not they can find childcare — not to mention its affordability.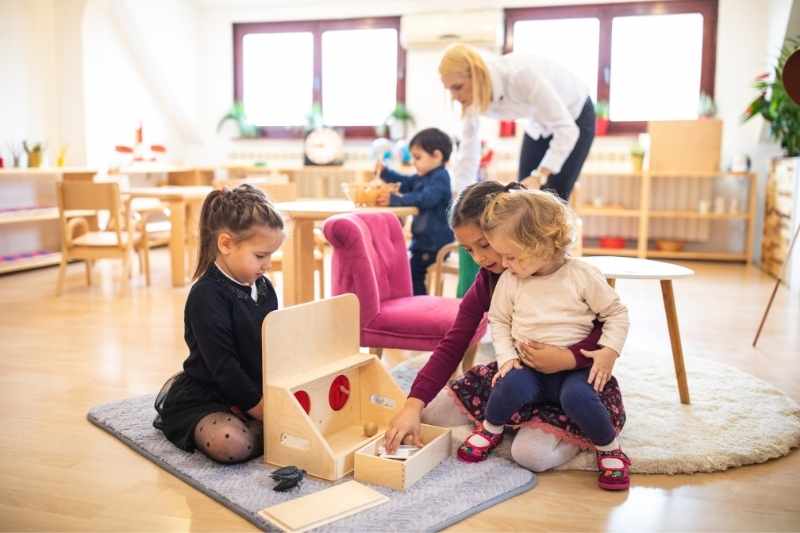 As a commercial property manager, you can tremendously help working parents by offering in-house childcare services. You can partner with local daycare organizations to bring some of their staff to your building.
Dedicate a space in your building as the childcare center. This way, parents can easily drop off their kids on their way to the office and pick them up at the end of the day. Providing childcare services to building tenants will definitely entice employees to return to the office.
4. Install managed WiFi
All modern offices must have high-speed internet. And you can facilitate a seamless employee onboarding experience by installing managed WiFi in your building.
Managed WiFi is an outsourced wireless network that empowers tenants, visitors, and clients to connect to the internet via multiple access points throughout the building, ensuring property-wide access. The best part is that it's a cloud-based technology, meaning internet providers remotely manage, control, and troubleshoot your property's WiFi.
As such, managed WiFi eliminates the need for an on-site IT team to manage your property's internet access. And tenants don't need to go through the headache of coordinating internet service for their individual office space. Instead, WiFi will be readily available when they move into or return to the office!
5. Partner with local food vendors
When all else fails, feeding employees with delicious food will entice even the most homebody person to come into the office.
After having to cook for themselves for months on end, employees will appreciate having lunch (or dinner!) taken care of by their workplace. Partner with local food vendors to provide discounted meals to your office tenants. Doing this will also help restaurants that were financially hit throughout the pandemic.
Employees will enjoy the convenience of getting food within the office vicinity and trying different types of cuisines. This will also encourage them to share meals with their coworkers, sparking organic networking opportunities.
Plus, employees can also grab dinner for the whole family from these on-site vendors before heading home!
Takeaways
The global pandemic has forever changed how we work and from where.
Despite the largely adapted work-from-home trend, employers and building managers see the benefits of making workers return to the office.
Commercial property managers must look for creative ways to raise building occupancy, particularly by adding various amenities. These amenities include inviting businesses to set up pop-up shops, adding a fitness center, and making room for a convenience store within the building.
Above all else, providing return-to-office incentives for tenants to share with their employees will help increase office occupancy rates.