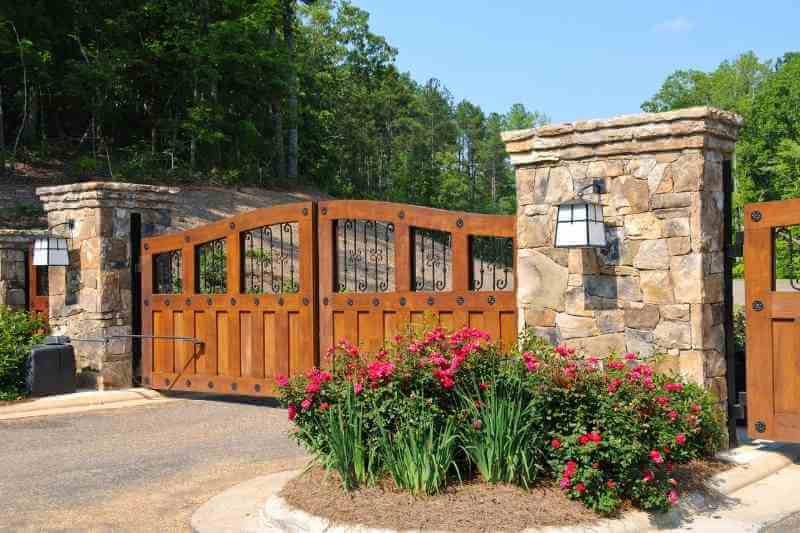 You want your HOA community to be a safe and convenient place to live. Investing in the right gate access control system is a great way to improve your resident's living experience and make it even easier to manage the property. Read on to learn more about HOA gate access control and find a solution that works for you.
This post covers:
What is an HOA gate access control system?
An HOA gate access control system regulates who has access to a gated property. It allows you to manage who has permission to enter the property while controlling how often and at what times they can do so.
You can install a gate access control system at any gated entrance, whether it slides open, swings open, or opens vertically. There are many types of systems designed for gated entrances. And by choosing the right one for your building, your HOA community will be a safe & comfortable place to call home.
Why your community needs HOA gate access control
Your community is gated for security, but you also need to make sure residents and authorized visitors can easily access the property. With a gate access control system, you can keep the gate locked while ensuring residents can seamlessly enter the property.
Other benefits of an HOA access control system include:
Reduce wait times to enter the property.
Stop car stacking at the entrance.
Allow visitors to request access from a property staff member or directly from a resident.
Ensure successful package deliveries.
Gated community living can be a pleasant and even luxurious experience with neighbors developing a strong sense of community. A gate entry system is an important feature that will contribute to that heightened lifestyle.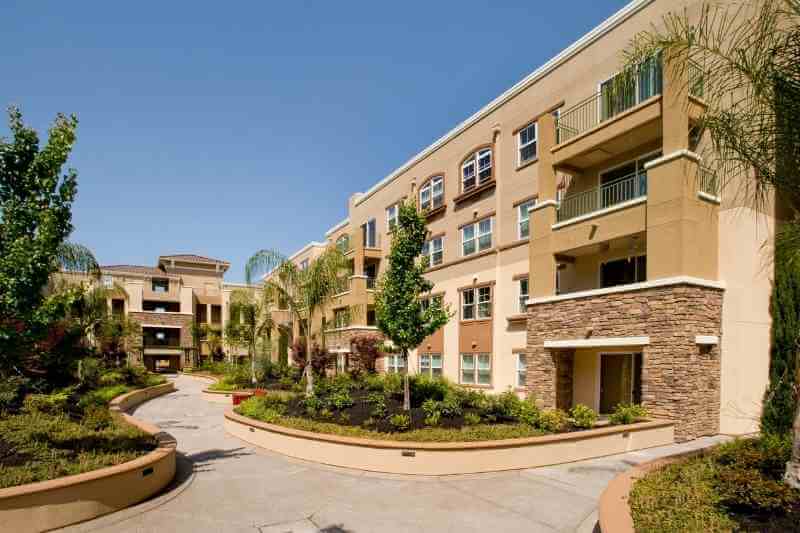 How to control gate access at your HOA
Once you've installed the right type of security gate, it's time to consider how to control gate access for your HOA community so that it's both simple and secure. Below we review some of the most common gate access control systems for HOAs.
Here are five ways to control access at your HOA:
1. Gate intercom
One of the most popular ways to manage access at an HOA is with a gate intercom. Intercom systems are a cost-effective and low-maintenance way to let residents, guests, and delivery carriers through your gate. Plus, you can connect security systems — such as video surveillance — with many modern intercoms, so all your security data is in one place.
When purchasing a gate intercom, look for one with a built-in camera. A gate intercom with a camera allows residents to see who's at the gate before letting them in. Additionally, you can view a log of all gate openings complete with time- and date-stamped photos.
You also may want to seek out a cloud-based gate intercom. Managing your intercom via the cloud means you can adjust access permissions and review entry logs from anywhere. And these types of intercoms typically come paired with a mobile app so staff and residents can enter the property without fobs or remotes. In addition, residents can also grant access to guests and delivery drivers from their smartphones.
Watch how ButterflyMX works:
2. Telephone entry system
A telephone entry system is the oldest form of gate access. It lets visitors call residents using a plain old telephone service (POTS) line. These systems consist of hardware at the gated entrance, which allows visitors to call any resident within the property. Residents use their phones to answer calls and open the gate for their visitors.
Some of the drawbacks of using a telephone entry system for HOA gate access control are:
Gate telephone entry systems require extensive wiring, which is expensive to purchase, install, and maintain.
Residents can't use them to open the gate for themselves. Telephone entry systems only provide a way for visitors to request access.
Phone entry systems don't pair with a mobile app for smartphone-based access control.
After years of use at many kinds of buildings, telephone entry systems are now considered outdated and have been replaced by modern solutions like cloud-based video intercoms.
3. Key fob system
Key fob and key card systems are other options for controlling access into a condo community. Each resident receives a fob or card that they scan at the front gate to enter. This may be convenient for residents, but not for visitors.
Fob and key card systems are designed to manage access only for residents — they don't provide delivery carriers or visitors access. Plus, residents can forget or lose their fobs, which can be time-consuming and expensive to replace. If you use a key fob system for your HOA, you'll need to pair it with a visitor management system for guest access.
4. License plate readers
If your community requires vehicle access, you may want to consider a license plate reader as your gate access control system. License plate readers let residents into the property by scanning their license plates. If the plate number matches a plate in the system's database, then the system will unlock the gate.
However, keep in mind that — like key fobs and cards — license plate readers only control and enable access for registered tenants, not for visitors or delivery carriers. So, you'll still need an entry system for visitor access.
On top of that, license plate readers only control access at the front gate, not at any additional entrances. So if you need to control access to amenity spaces or other areas within the building, you'll need another property access solution, such as keypads.
5. Keypad
A keypad entry system allows easy gate access for residents — without the use of cumbersome fobs or remotes. With a keypad system, each resident has a unique PIN code that they enter into the keypad to gain access.
However, your delivery couriers and guests won't have a PIN code, and keypads don't offer a way for visitors to request access from residents. So, a keypad isn't the best way to manage entry gate access on its own.
For HOA property management purposes, such as trash collection or maintenance requests, gate keypads are best used alongside a video intercom system. This way, third-party service providers can request one-time access to the property without needing a PIN code.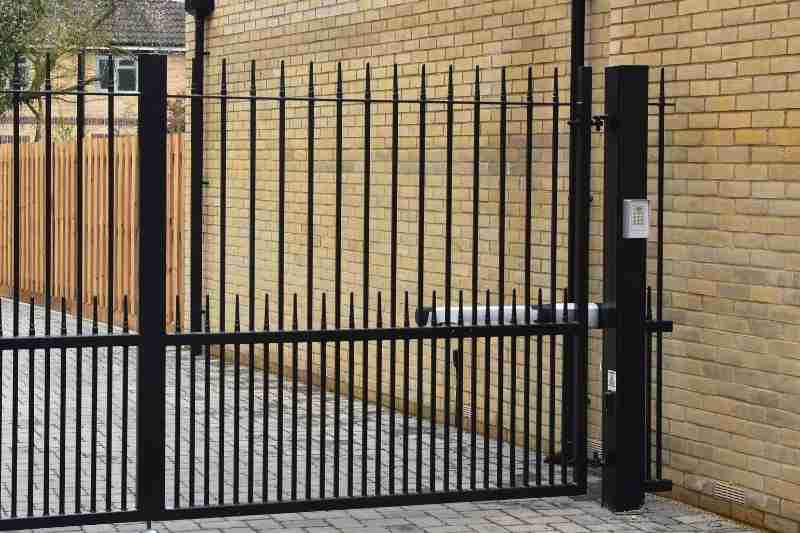 Cost of HOA gate access control
The cost of gate access control varies depending on the type of system you install. Hardware prices are generally fixed, but installation costs can vary depending on your region.
Here are some access control hardware pricing estimates:
Gate intercom: $1,000 to $6,500 depending on the display size and style
Telephone entry system: $500 to $800 per gate
Key fob system: $1,500 to $2,500 per gate
License plate readers: $15,000 to $20,000
Keypads: $400 to $800 per door
As you research your gate access control options, it's important to consider how the investment will actually save you money in the long run. For example, are you paying for an HOA security guard? Having the right access control system may mean you can reduce their hours or eliminate the need for the security guard entirely.
How to pick the best HOA gate access control system
Before you pick a gate access control system for your community, it's best to start by reviewing your community's annual budget. Without a clear understanding of the property's finances, you may feel overwhelmed by the number of options available to you.
Once you know your budget, consider what's important to your community. For example, if security is the highest priority, then consider a system that includes video. Or perhaps your gated community wants to avoid using fobs or remotes. In that case, look for a smartphone-based system.
Here's what to look for in a gate access control system for your HOA:
Live video
A video access control system enhances property security by enabling video calling between residents and visitors. With video footage of everyone who requests access, you can always see who's at the gate before letting them in.
So, it's vital to choose a system equipped with a wide-angle camera. That way, residents can clearly see who is requesting access to the property, and the guest is effectively recorded on the entry log.
Smartphone-based access
No one likes carrying fobs or remotes around — they can easily break or get lost. So, save time and money by investing in a gate access control system with mobile credentials.
A mobile gate access control system allows you to open the gate from your phone — or even with an Apple Watch or a voice command like Siri or Alexa. That way, there's no need to keep replacing lost or damaged fobs.
When purchasing a smartphone-based gate access system, look for one with a highly rated mobile app. The best systems pair with a mobile app from which residents can manage access for themselves and their visitors.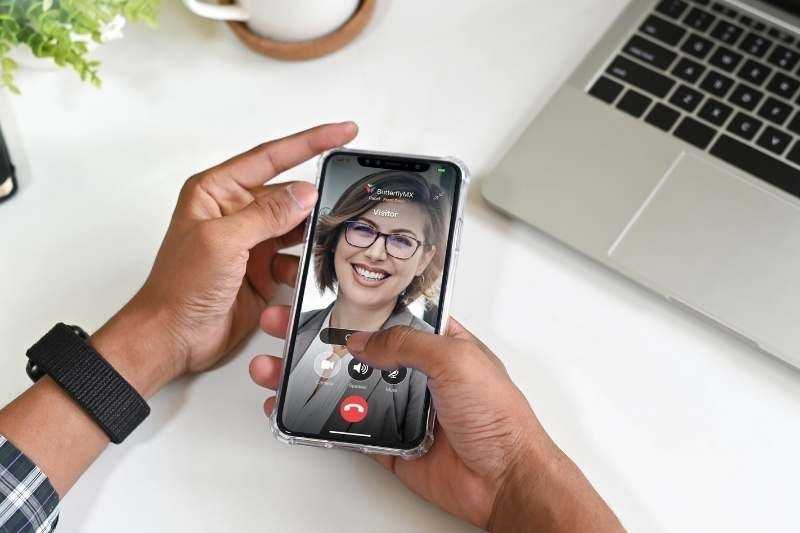 Cloud-based
Investing in a cloud-based system means you can manage access permissions from anywhere. There's no need to install and manage servers at your property. Plus, you'll enjoy remote support and automatic data backups.
Visitor management
Many gate access control options can only be used by residents. One-time visitors can't get through the gate using a license plate reader or key fob system.
So, the best solution is to install an access control system with visitor management features. That way, visitors and delivery carriers can request access from a resident when they arrive. The best gate access systems also include features like virtual keys for planned guests and Delivery Passes for couriers.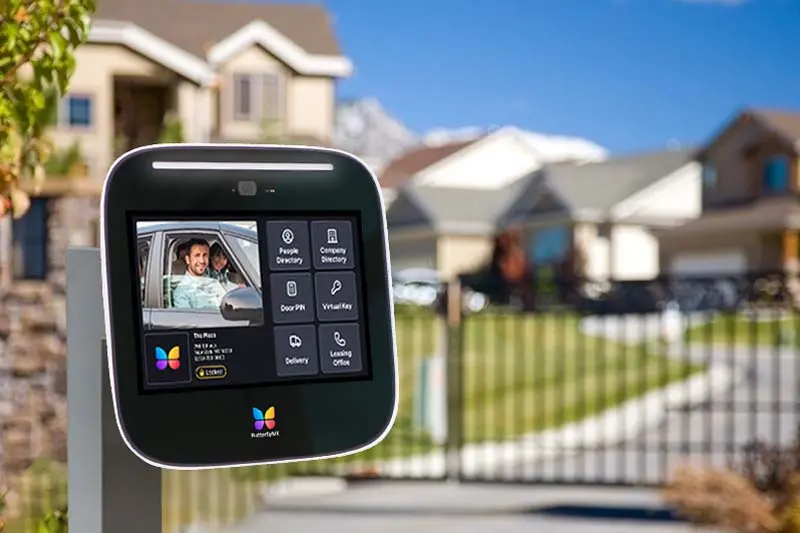 ButterflyMX for HOA gate access control
You know that community association management is complicated. However, an HOA gate access control system can simplify the process of running your community while enhancing the property overall.
If you need a system to control gate access at your community, look no further than ButterflyMX. The ButterflyMX video intercom is the perfect solution for gated communities — and it's weatherproof and vandal-resistant.
From the top-rated ButterflyMX mobile app, residents can open the gate for themselves and their guests. When a guest arrives at your property, they can place a video call to the resident they're visiting on the brightly-lit LED screen — which can be answered from anywhere. Then, by using the 156° wide-angle camera, residents can see and speak to their guests before letting them inside. Not to mention, delivery carriers can also easily enter the property with a delivery PIN.
Furthermore, residents may use key cards or fobs thanks to the intercoms' built-in RFID technology. As a result, residents can choose how they access the property, from smartphones and voice assistants to PIN codes and key cards.
And managing the ButterflyMX system is simple. From a cloud-based dashboard, board members can easily manage access permissions and update the system at any time.