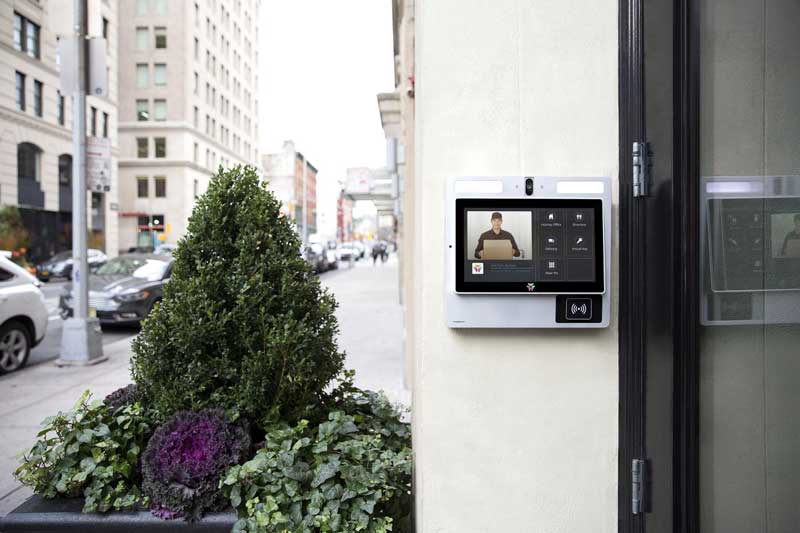 Read this post to learn how to choose an apartment intercom system for your building.
Whether you're upgrading your current intercom system or installing an intercom in your apartment building for the first time, you've got plenty of options to weigh. We're here to help you choose an apartment intercom that delights residents and reduces tenant turnover rates.
As you begin the search, you're probably wondering what is the best apartment intercom on the market. That all depends on your unique needs and priorities. To help you find the right intercom for your building, we've outlined what to consider when choosing a system.
This guide will:
Explain how to choose an apartment intercom
Help you avoid common pitfalls
Help you understand which features are best suited for your circumstances
Here's what to consider when selecting an apartment intercom:
Wireless vs. wired apartment intercoms
We can't stress the importance of this one enough. When selecting an intercom system, you need it to be wired when it's important, and wireless when it's not.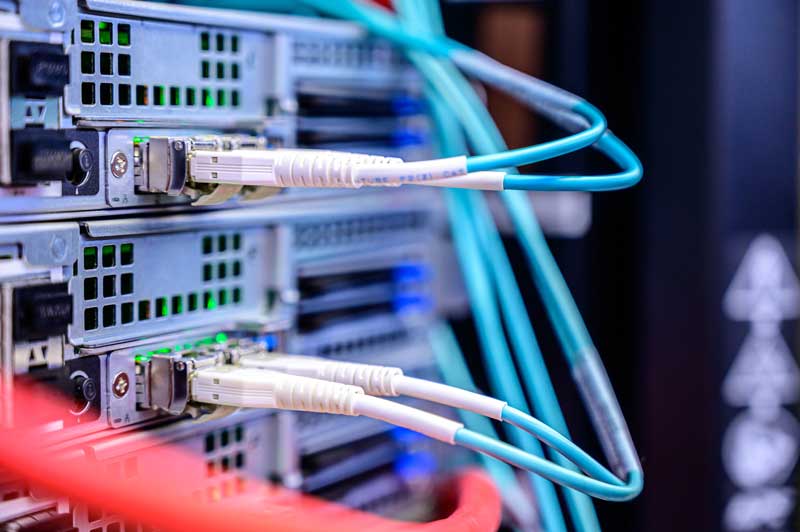 When wiring is important
We generally advise against intercoms that operate via cellular connection or WiFi. Systems with a wired internet connection are far more reliable. Cellular or WiFi connectivity issues outweigh the perceived benefits of using a wireless connection instead of a direct connection.
Buildings are made of concrete, steel, and lots of copper wiring. These materials cause connectivity issues for most wireless devices. Internet connectivity issues frustrate residents, couriers, and visitors alike. Imagine being stuck outside in a rainstorm, unable to open your door because your intercom's internet connection is unstable.
We recommend you choose an apartment intercom that is wired directly to the internet and the door it controls. This way, no one is ever stuck outside in the rain trying to resolve the intercom's connectivity issues.
When wiring is not important
Wiring and installation costs will add up quickly if your intercom system requires wiring to each unit. What should be a quick and easy addition to your property becomes an expensive and time-consuming project. On top of that, future upgrades will require you to rewire the building all over again.
To save time and money in the long run, choose an apartment intercom that does not require building wiring to each apartment or in-unit hardware to receive calls.
96% of Americans own a cell phone and 81% of them own a smartphone, according to Pew Research Center. There is no longer any reason to spend time and money running wiring and installing hardware in each unit just so residents can speak with visitors and buzz them up.
A good intercom system will allow you to send those calls to residents' cell phones so they can speak with visitors and press a button to open the door for them. A better intercom system will let you send those calls to a mobile app on residents' smartphones so they can see and speak with visitors. The best intercom system will let you do both.
This type of hybrid system — like the ButterflyMX smart intercom — is a great choice. It ensures that residents who don't have a smartphone can still get calls and provide access. It also prepares your building for the inevitable future where 100% of Americans have a smartphone and will receive calls through a mobile app.
Video-enabled intercoms
Transferring extensive data is a major benefit of ditching a telephone-based intercom and upgrading to an IP-based intercom. Nothing takes up more bandwidth than video transfer. Telephone entry systems cannot provide video transfer because the analog signal they rely on cannot carry the data load.
Plus, today's apartment residents receive countless visitors in the form of friends, family, service providers, and delivery people. While you might still harken back to a time when you could trust anyone you let into your building, those days are gone. Thanks to social media, the rise of e-commerce, and the gig economy, people need to be able to efficiently control their residential door access more than ever before.
An intercom with a built-in video camera is a security must-have because:
Residents and building staff can see who is at the door before letting them into the building. This lets you confirm that your visitors are who they say they are.
It can reduce the risk of vandalism. When a visitor approaches your property and sees themselves displayed on the intercom screen, they will perceive that they are being recorded. A reminder that a camera is watching is all someone needs to decide not to vandalize your property or break-in.
The ButterflyMX smart video intercom also documents all door entries with a picture for added security. Property staff and residents can view a time- and date-stamped audit trail to review who has entered the building.
Mobile app operations
For optimal resident experience, choose an apartment intercom that comes with a mobile app.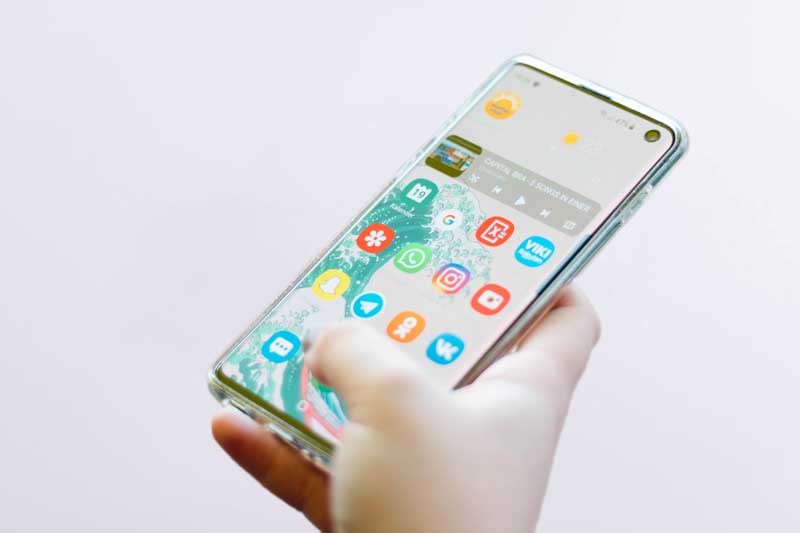 Intercom systems that pair with a mobile app allow residents to open the door from anywhere in the world. This lets residents grant entry to service providers — like house cleaners or dog walkers — when they aren't home.
If your mobile app-enabled intercom also has video capabilities, residents can even see who is at their door before letting them in via a smartphone call.
Finally, intercoms with a mobile app let you see everyone who has called or messaged you from the intercom. You'll also get a history of your door releases.
Before choosing a system that comes with a mobile app, check the app's ratings. If users report that the app is buggy or unreliable, it might not be the right fit. The last thing you'd want is your visitor to be locked out in the rain because your app froze up when trying to let them in.
Remote management
Property staff aren't always on-site. Choose an intercom system with online management capabilities so property staff can remotely manage who enters the building.
Property managers and owners can also remotely:
Update the resident directory
Review entry logs
Add/revoke permissions
Additionally, intercoms with remote management abilities let real estate professionals provide property access for self-guided tours. This eliminates the need for an onsite leasing agent.
For security purposes, you'll also be able to view audit trails of door releases. This feature lets you keep track of who has entered the building.
Integration capabilities
We've established that residents want more convenience, but why shouldn't that go for property managers, too? Choose an apartment intercom system that can integrate with other systems you are using, whether that's a Property Management System or an Access Control System.
For example, if you can pair your intercom with your Access Control System, you can wire the intercom to the automatic door operator to provide touchless entry into your property.
If your apartment intercom integrates with your Property Management System, you won't have to waste time updating multiple databases. When you add or remove residents from your property management system, they are automatically added or removed from your intercom, too.
For residents, integrating with other proptech amenities such as smart locks provides a seamless living experience. Residents can open the building door and their unit door from the same mobile app. If you can't make all these upgrades now, focus on overall property access before individual unit access. After all, everyone accesses the building's front door, but only limited people need access to unit doors. Choosing an intercom with integration capabilities will allow you to continually improve your property in the future.
The most important reason to choose an apartment intercom with integration capabilities is that you'll have total control over what technology you install in your building. You won't be beholden to one company for smart locks or access control. This is even more important if you already have those systems up and running.
Why every apartment needs an intercom system
Intercom systems offer more than just convenience — they also offer invaluable security features. Residents and property managers deserve this peace of mind.
Emerging intercom systems on the market are smarter than ever. When you choose an apartment intercom system, be sure to carefully consider your building's existing infrastructure and the features you value most.