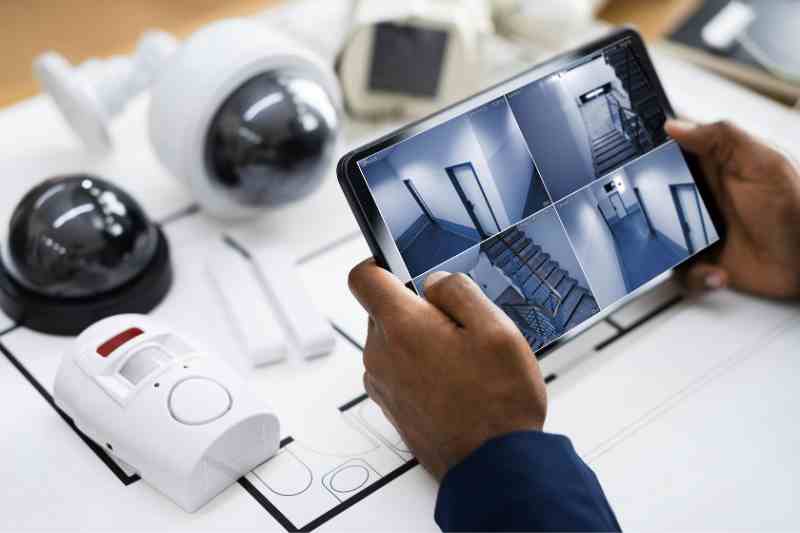 Choosing the right security system for your building or business is crucial, but there's no one-size-fits-all solution to physical security. The best security system companies consider every unique aspect of your property to ensure the best solution for your business.
In this guide, we break down the key factors you should consider when choosing a security system company. Next, we highlight the four best security system companies. Finally, we share the best security system for every building.
In this post, we cover:
Key features to look for in a security system company
Every business needs a security system to protect the people and assets in their building. But what are the most important features to look out for?
Here are the key features you should look for in a security system company:
Their devices have cameras. Camera security system companies are ideal because they allow you to visually verify who's accessing and navigating your building. What's more, if someone gains unauthorized access to your property, you can access your camera logs to determine who the culprit is.
They offer mobile monitoring. Choose security technology that allows you to monitor entry events from anywhere in the world with your smartphone.
Customizable solution. Every property is different. So, your security system company should meet your business's unique needs and tailor their services accordingly.
Professional installation services. Choose a security system company with certified installers to ensure that your system of choice is installed correctly. If not, you risk voiding the warranty.
Customer support. Exceptional customer service is the hallmark of any great company. Check that your security system company offers customer support services to help with troubleshooting and scheduling routine maintenance.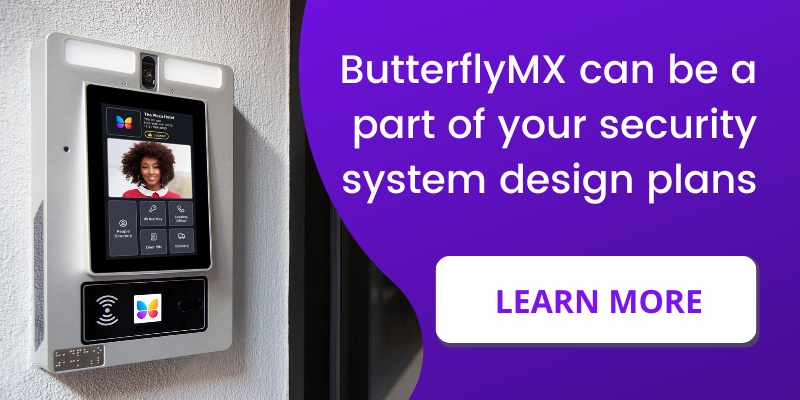 Why your building needs a security system
Every building, residential or commercial, needs a security system because it's the only way to guarantee building-wide security.
Here are other benefits of security systems for buildings and businesses:
Protect your building's assets. Security systems deter risks of theft, trespassing, and vandalism.
Peace of mind. Commercial security systems offer you peace of mind because they allow you to stay up-to-date on who's accessing your property. What's more, they give you complete control of access permissions that you can modify and adjust at any time.
Prevent losses. Security systems not only reduce the risk of theft, but they also integrate with other building-safety technologies like carbon monoxide and smoke detectors. This reduces the risk of needing to pay for preventable repairs.
Is it worth paying for a security system?
Yes, security systems are a worthwhile investment because they protect your business's assets. Additionally, these systems are designed to guarantee security and safety across your property. As a result, they empower you to focus on what matters: running your business.
4 best security system companies
So, you know you want to install or upgrade your security system, but which security companies are the best?
Here's our round-up of the top 4 security system companies:
1. ButterflyMX
ButterflyMX is an access control company that makes property access simple while enhancing security with its suite of smartphone-powered solutions.
Fully-customizable. Book a consultation with a security integrator or a certified ButterflyMX installer to determine which ButterflyMX products are best suited for your building.
Highly rated mobile app. ButterflyMX access control solutions come complete with an easy-to-use mobile app that empowers users to open any entry point with their smartphone.
Cloud-based. ButterflyMX's access control products are cloud-based. So, you can manage, monitor, and customize access at your property remotely.
Robust access control solution. ButterflyMX offers a range of access control technologies that allow you to control access at doors, gates, and garages.
Watch how ButterflyMX works:
2. ADT
With almost 150 years in the industry, ADT is a trusted security company that specializes in commercial security.
Professional monitoring. ADT offers professional monitoring so that you can stay on top of all entry events.
State-of-the-art technology. ADT provides business security technology like cybersecurity monitoring and voice control.
Offers security consultations. ADT offers complete security physical assessments that allow you to fully customize security at your property.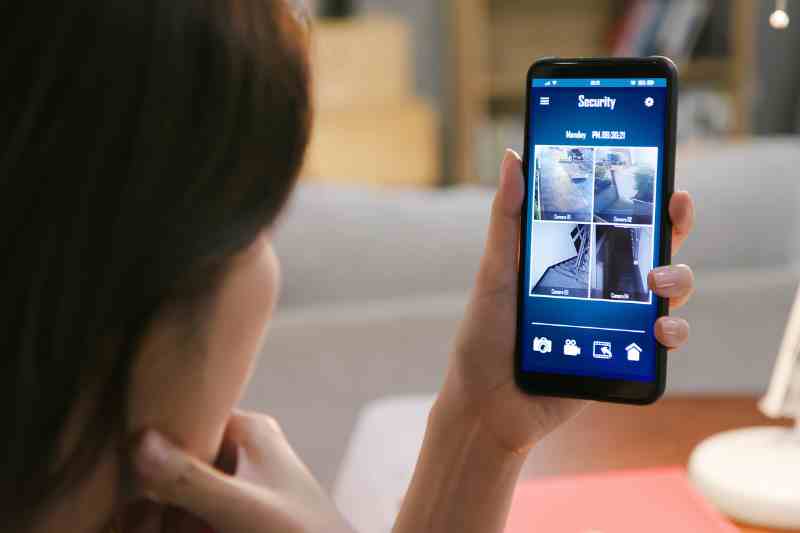 3. Vivint
Specializing in smart home integrations, Vivint is a business security solution that's great for smart buildings.
24/7 monitoring. Vivint security cameras record around the clock. Then, the videos are stored in a smart drive that you can access whenever.
Smart home compatibility. Vivint is compatible with smart voice control technologies like Alexa and Google Assistant.
Mobile access. Vivint comes with a mobile app that you can use to manage and monitor access.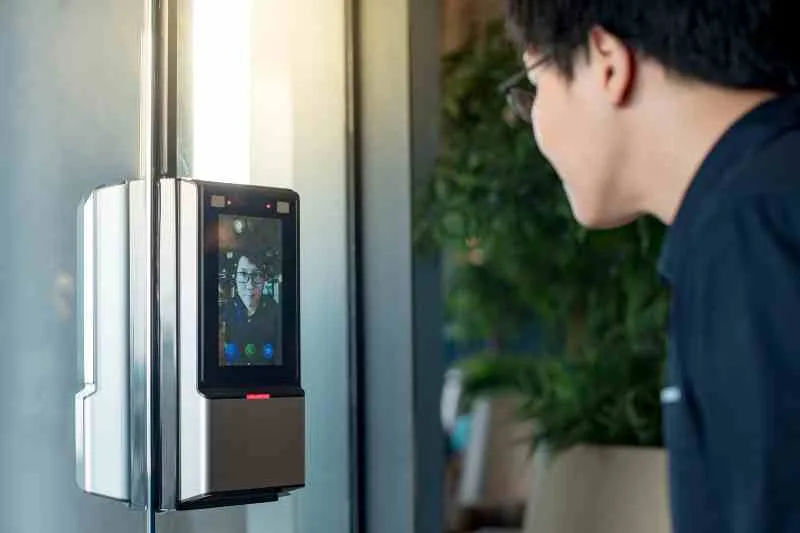 4. SimpliSafe
SimpliSafe is a DIY system, making it ideal for small business owners because they can install and set up the devices themselves.
DIY installation. SimpliSafe doesn't require professional installation, so you can opt to install your system in-house.
Self-monitoring. SimpliSafe empowers you to watch live video footage through their mobile app.
Affordable. SimpliSafe's flexible monthly plans make it one of the most inexpensive options on the market.
Let's take a closer look at the features of each system:
| Brand | Monitoring type | Monthly cost | Installation | Our Rating |
| --- | --- | --- | --- | --- |
| ButterflyMX | Self-monitoring | Customized | Professional | Best overall access control solution |
| ADT | Professional monitoring | Customized | Professional | Brand with the most extensive history |
| Vivint | Professional monitoring | $49.99 | DIY or professional | Best with smart home integrations |
| Simplisafe | Professional or self-monitoring | $17.99 – $29.99 | DIY or professional | Best for small businesses |
What is the best security system company?
ButterflyMX is a property-wide access control solution that considers all your security needs. What's more, ButterflyMX is one of the best security system companies because it can be customized to suit businesses of any size.
Offering both large-scale access control solutions and small-business security systems, ButterflyMX has a variety of holistic solutions that help you maximize security.
ButterflyMX's suite of security-boosting solutions includes:
Video intercom. The ButterflyMX video intercom offers cutting-edge technology that's intuitive, convenient, and easy to use. Additionally, our video intercom's camera takes a time-and-date-stamped photo after each use — providing a log of all entry events. What's more, it pairs seamlessly with a mobile app that empowers users to open gates, doors, and other access points with their smartphones.
Vehicle access control. Looking to streamline access for the vehicles at your property? Our windshield tags and vehicle readers offer secure, hands-free entry for every car at your building.
Access control system. ButterflyMX keypads and card/fob readers are perfect for various entryways, ensuring that only authorized users with registered credentials can unlock doors and gates. Best of all, our cloud controller is easy to install and manage remotely.
Package room. Streamline deliveries at your property with a robust package room solution. The ButterflyMX package room makes deliveries easier than ever because it allows couriers to drop off packages in a secure location using a unique delivery PIN code. What's more, you get real-time alerts when parcels are delivered to your building.
Takeaways
The key features to look for in security system companies are fully-customizable solutions, professional installation, and quality customer support.
Your business needs a security system because it protects your property's assets, offers you peace of mind, and prevents losses associated with theft and trespassing.
The top four security system companies are ButterflyMX, ADT, Vivint, and SimpliSafe.
ButterflyMX is the best security system company on the market because of its suite of simple and secure access control solutions.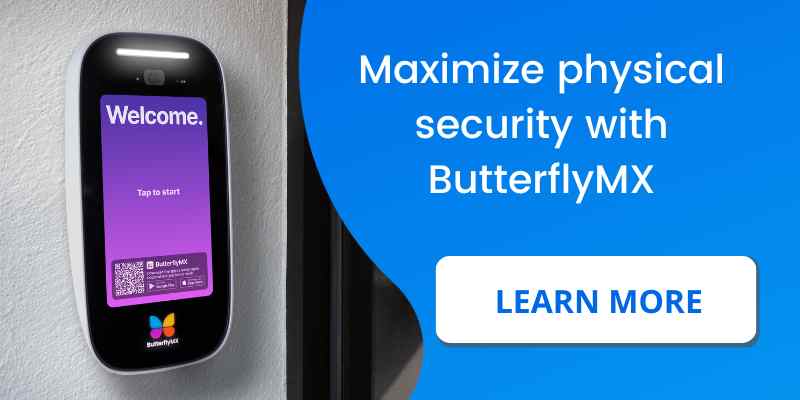 Disclaimer: ButterflyMX provides these blog posts to help our customers and potential customers make the right business decisions for them. Our blog posts are based on the information we have available to us at the time of writing.