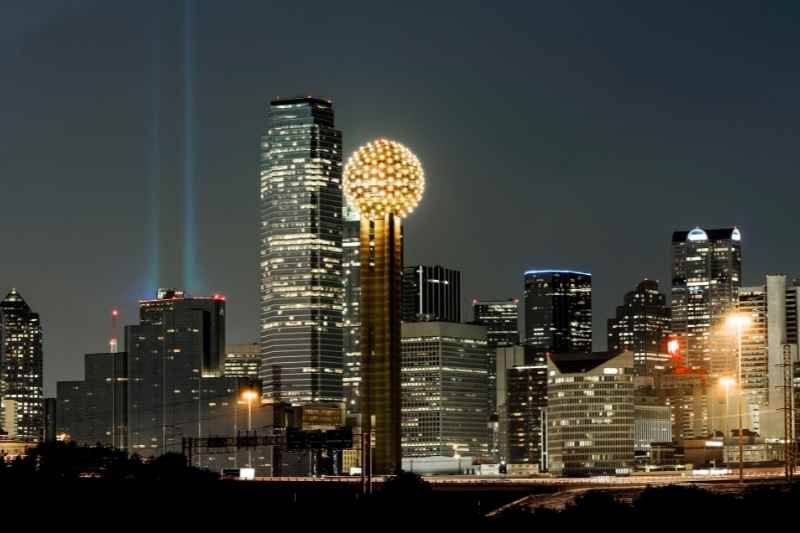 Investing in a robust access control system is a crucial step toward effectively protecting any property. But finding the perfect access control installer for your Dallas property can be intimidating.
So, before you choose an access control installer, it's important to familiarize yourself with the available security systems. Further, it's important to learn exactly how to narrow down your installer choices.
In this post, we go over the four most common places that need access control system installation. Then, we teach you how to find an access control installer in Dallas. Finally, we guide you through hiring an access control system installer.
This post covers:
What are the 4 places to install access control in Dallas?
Before you begin narrowing down your security system installer choices, you first need to determine what type of access control system you need. In order to do this, you must first specify your property's type.
The four types of Dallas properties that need access control systems installed are: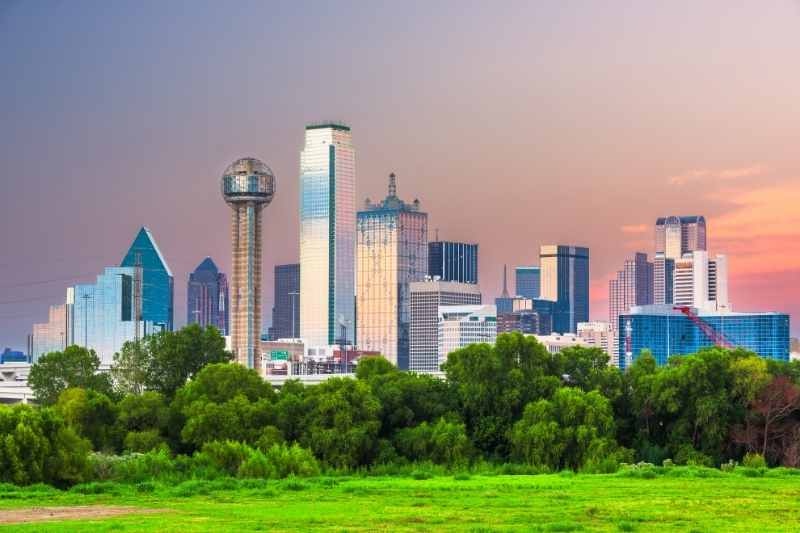 1. Multifamily properties
Multifamily properties in Dallas aren't just limited to high-density apartment complexes.
Neighborhoods like Uptown, Lower Greenville, and Oak Lawn have seen a recent boom in condo development. As a result, all of these neighborhoods need robust security systems. So, if you own or manage any type of multifamily property, you must find a certified Dallas access control installer.
Typically, multifamily properties rely on apartment access control systems. For example, an intercom system with a camera that stores an audit trail of time- and date-stamped photos is ideal for student housing properties that need enhanced security. Do you manage a property that caters to any of the 20-plus colleges in the DFW area? If so, finding an access control installer who specializes in intercom systems is a must.
Additionally, a key card or key fob entry system is a great replacement for traditional keysets. Furthermore, keypads placed around multifamily properties — especially at the entrances of shared community spaces — prevent unauthorized people from entering.
Learn more about the ButterflyMX video intercom system:
2. Gated communities
Dallas and Fort Worth attract young renters from across the country with their bustling nightlife and busy neighborhoods. However, many renters opt to live in quieter gated communities. In fact, living in a gated community in Highland Park, Far North Dallas, and Preston Hollow is a more affordable option than purchasing property there.
This is especially true for millennials who are newly married or have young children. So, appeal to renters who may be used to the security offered at large multifamily properties. In order to do this, make sure your gated community has an adaptable security system.
Instead of one video intercom at the property's entrance, gated communities need robust parking access control systems in place. Additionally, physical security measures like large gates, security guards, or keypads for each unique property area are a must.
Make sure the Dallas security system installer you hire is experienced in installing large-scale security systems in gated communities.
3. Commercial offices
Plenty of office buildings across the entire Dallas-Fort Worth metroplex need security systems. Additionally, many of the suburban towns surrounding Dallas, including Plano, Frisco, and Arlington, are home to large office buildings.
Every office building's security needs vary, so your approach to access control installation must vary as well. When installing an access control system at your office, consider which products you need before hiring an installer.
Here are a few of the property technology products that suit commercial office spaces:
Elevator controls restrict worker access to specific floors.
Keypads keep specific areas safe — especially if those areas hold sensitive information or expensive equipment.
Intercoms at the property's entrance enhance the access experience for employees, building staff, and visitors.
Gate control systems for commercial parking garages keep employee vehicles safe from vandalism or theft.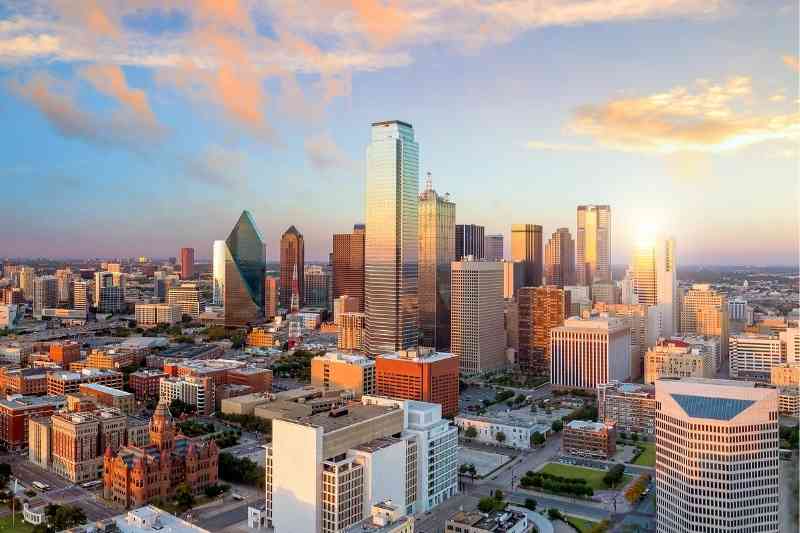 4. Industrial complexes
If you drive just 10 minutes outside of Dallas County, you'll find miles of land available for property development. As a result, developers have taken this opportunity to build hundreds of industrial complexes throughout the Dallas-Fort Worth area.
But how can you keep your industrial complex safe?
The answer differs from other types of properties.
Gated communities and commercial properties often give authorized personnel credentials in the form of keys, fobs, or PIN codes. Conversely, an identification-based credential like a badge entry system is a great fit for Dallas's industrial complexes. That way, employees can access areas they need and are restricted from other parts of the building.
So, find an installer who is certified in the installation of badge entry systems. Otherwise, find an installer who knows how important it is for your industrial access control system to be robust. Additionally, placing a standard video intercom system at your facility's entrance will help you identify and grant access to visitors. So, make sure your installer can do both.
How to find an access control installer in Dallas
Finding the best Dallas access control system installer for your property is tricky — but it's not impossible. Your goal must be to get the most out of your access control system while spending within your means.
So, there are some things to do when searching for a Dallas access control installer: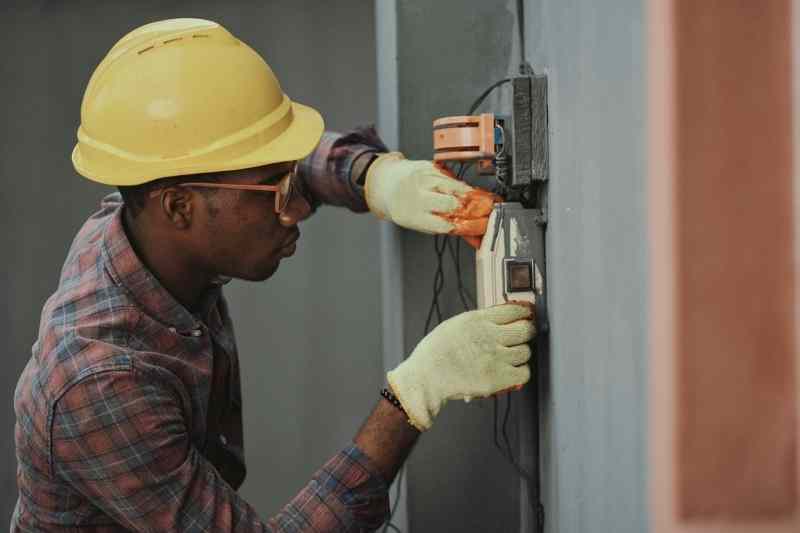 Know your goals
Before you look for an access control installer, you should know the type of access control system you need.
Are you looking to install a keypad system? Are your residents often complaining about lost keys? Do you need to enhance security with a video intercom? To avoid wasting time or money, you must identify your priorities before seeking out an installer.
Ask the right questions
Once you know what your access control goals are, you must ask potential installers the right questions.
Some questions you should ask potential installers include:
How long has the installer been in business? Additionally, at how many properties in the Dallas area have they installed access control systems?
Can this installer work with the building's code requirements?
How reliable are the access control products they recommend? Do they typically require repairs?
What costs can you expect during the installation process?
What type of management software do they recommend for your building: cloud-based or onsite servers?
Narrow down your choices
So, you know you want to hire an installer. But how do you pick from the many installers in the Dallas area?
Here are a few ways to find a Dallas access control installer:
Check out industry resources. Read industry publications and forums such as Development Magazine and the Building Owners and Managers Association (BOMA). There, you can read articles on local installers and ask local real estate professionals for advice.
Ask your peers. Source information from your peers by posting on social media like Facebook and LinkedIn. Further, you can reach out to your trusted colleagues to ask who they hired to install their security systems.
Read testimonials. Are you at a loss in your search for an installer? Turning to online reviews is a great way to find recommended installers. Start with reading search engine reviews on Google, Yelp, and Angie's List.
How to hire a Dallas access control system installer
Now that you've narrowed down your installer choices and know where you need a security system installed, it's time to hire an installer.
There are two major steps to hiring the right installer for your Dallas property.
First, get quotes from each installer and weigh their benefits. Most Dallas security system installers can get you a quote within a few days. So, schedule site surveys, show the installers around, and know that you'll receive your quotes quickly.
It's during this point that you should ask site-specific questions to get an accurate cost estimate.
Second, choose your installer and create an installation action plan together.
Once you've hired your installer, put together an action plan for exactly how you're going to install the system. This plan should take into consideration how tenants will access the building during installation. You must also discuss plans for future maintenance and how to troubleshoot problems with the access control system manufacturer.
Takeaways
However, by following a few simple steps, you can smoothly hire an access control installer in Dallas.
To find appropriate Dallas security system installers, know your goals, ask the right questions, and narrow down your choices.
There are four primary places to install access control systems in Dallas: multifamily properties, gated communities, commercial buildings, and industrial complexes.
When hiring an access control installer for your DFW property, get quotes from multiple companies and weigh their benefits. Then, choose your installer and build an installation action plan together.