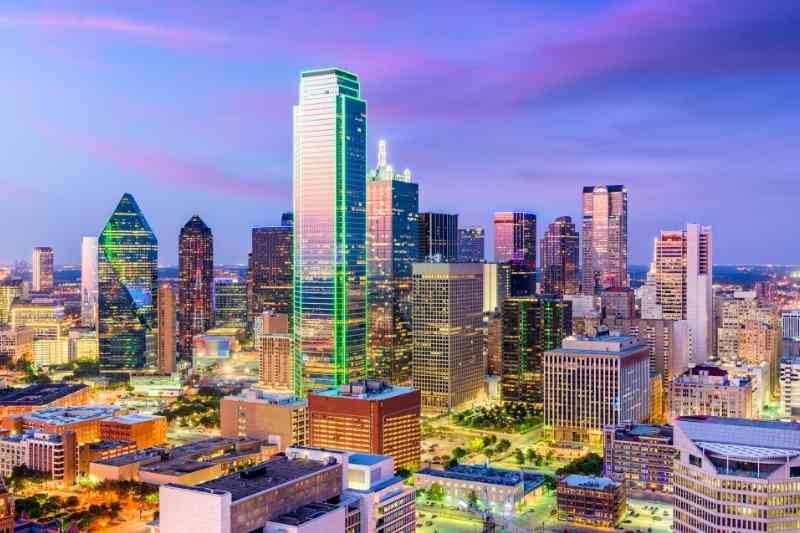 Dallas is one of the fastest-growing cities in the south. And as a Dallas property manager or owner, you know how much the metroplex has to offer. With a great access control solution, your residents can focus on appreciating the diverse culture of Dallas — instead of keeping track of keys!
From the eclectic charm of Bishop Arts to the nightlife of Lower Greenville, every neighborhood in Dallas has properties that need security with easy access. Learn about the best access control Dallas properties can count on to simplify the tenant experience!
This post covers:
What is an access control system?
An access control system manages who can enter a property by verifying credentials at the front door or gate.
Adding a door access control system to your Dallas property:
Prevents package theft.
Ensures your tenants have a convenient access experience.
Improves security.
Helps visitors navigate your building easily and securely.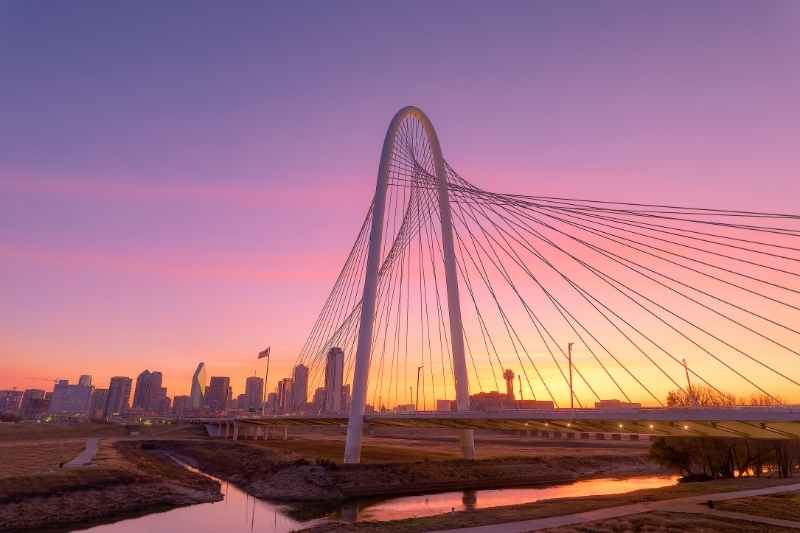 If you're looking for an access control system, consider these systems:
Keypads
Intercoms
Mobile access control systems
Key fob and key card systems
The best access control systems also offer visitor management features. So, guests like delivery couriers, dog walkers, and friends can request access at the building's entrance.
How do access control systems work?
There are many different types of access control systems, but they all work similarly.
First, staff, tenants, and residents are assigned a credential that they can use to access the property.
Then, they enter their credentials at the door or gate. This can be done by swiping, tapping, or entering a code.
Finally, if the user is authorized to enter, the system unlocks the door or gate.
What to consider when choosing access control in Dallas
The access control system you choose will depend on your unique property. Texas access control systems must be equipped to handle the distinct characteristics of the Lone Star State. Furthermore, Dallas itself has plenty of special qualities that should be considered when choosing an access control system.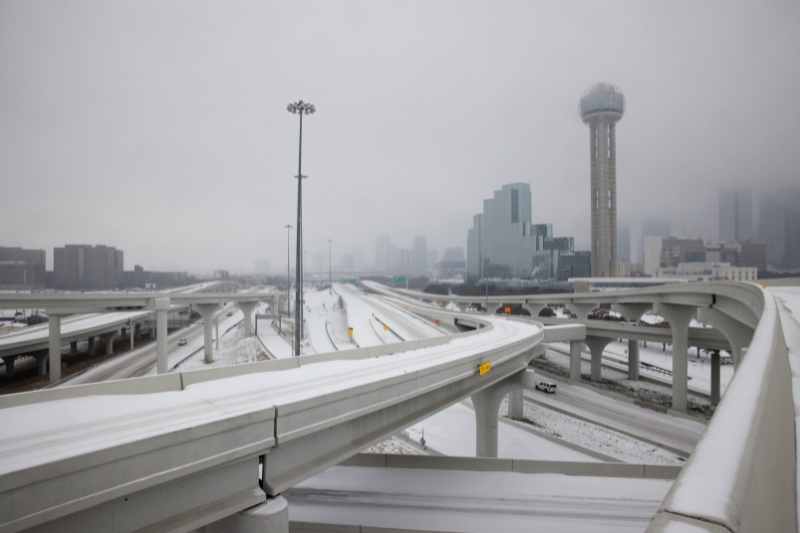 When picking your Dallas access control system, consider the following:
Weatherproofing. In the summer, Dallas faces dozens of 100+ degree days. Conversely, during the winter months, temperatures in north Texas routinely dip below freezing. So, your access control device must have an IP65 rating to withstand both extreme heat and extreme cold.
Smartphone access. Dallas is one of the fastest growing cities in the country — largely due to the high number of millennial and Gen Z renters. Having the newest property technology will appeal to young, tech-savvy renters. What's more, most renters in Dallas have a smartphone that they use to pay rent, reserve amenities, and contact maintenance. So, adding one more renter-related activity to their smartphones is an easy adjustment!
Cloud-based management. Rush hour traffic in Dallas is no joke! The last thing you want to do is drive across town in the middle of it to update your access control system. Opting for a cloud-based access control system allows you to review entry logs, edit access permissions, and more from anywhere in the world.
Guest management. Dallas residents are a diverse bunch. From young professionals hiring dog walkers to families hiring cleaning services, renters across the metroplex need a convenient way to let guests in while they're gone. A good access control system allows residents to remotely grant access to visitors.
Watch how the ButterflyMX delivery pass works:
Types of access control systems in Dallas
The type of access control you choose for your Dallas, Texas property largely depends on the type of building you own or manage.
Let's check out the best access control systems for:
Dallas apartment access control
The best multifamily control access in Dallas is an intercom with a camera. Video access control systems, namely video intercoms, keep residents safe without compromising convenience.
With a video component, residents can visually confirm their guests, which is significantly more secure than audio-only intercoms. Additionally, advanced video intercom systems allow Dallas residents to share virtual keys with friends, family, and service providers.
Discover how virtual keys work with ButterflyMX:
Commercial access control systems
Dallas is jam-packed with office buildings. Commercial properties vary from downtown high-rises to mixed-used commercial buildings in Uptown and Knox-Henderson.
Because Dallas office spaces vary, DFW office access control must vary as well. A combination of elevator controls, intercoms, and keypads can accommodate multiple tenants, making them a great fit for commercial access control.
Further, in mixed-used spaces, an access control system that allows you to restrict access after business hours is ideal.
Dallas parking garage access control
There's no shortage of parking garages in Dallas! While it's walkable compared to many southern cities, most Dallas residents still own and drive cars. Therefore, they need a secure space to park.
Common parking access systems include:
Security guards
RIFD smart parking systems
Vehicle readers
Smartphone-based access
Your goal when choosing a garage access control system must be finding a system that quickly verifies credentials to prevent overcrowding.
Furthermore, your ideal parking garage access control system will be the same solution you use for your entire property. This creates a seamless access experience for tenants and makes managing access easy for you and your staff.
Gated community access control
You can't consider access control in Dallas, Texas without considering options for gated communities! Many apartments throughout the DFW metroplex are gated communities, where prioritizing the comfort and security of residents is just as important as in high-rise apartments.
In gated communities, cloud-based gate intercoms are ideal. By installing a wireless video intercom at your front gate, guests can request access from the resident they're visiting. Further, you can review the security footage of the gate from anywhere to ensure the safety of your community.
DFW student housing access control
The Dallas-Forth Worth area is home to more than 20 colleges and universities. As a result, tens of thousands of students live in student housing developments throughout the metroplex.
The best access control solution for student housing is to install a video intercom at the main entrance. You can further increase security with keypads installed throughout the property so students can access appropriate housing wings.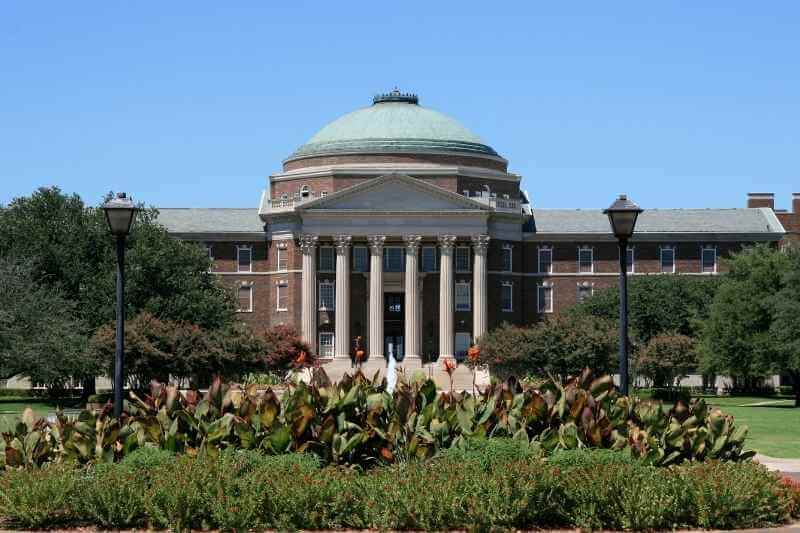 How to find and hire an access control installer in Dallas
Dallas access control systems must be installed by a certified professional. When looking for access control installers in Dallas, TX, make sure they're certified for the products you choose. If not, you risk voiding the warranty.
Now that you know that you need to hire an accredited installer, it's time to find the best access control installer in Dallas.
Here are some tips to find a certified Dallas access control installer:
Real estate resources. Look for recommendations in industry publications like Development Magazine, PREA Quarterly, and Commercial Property Executives. What's more, many of these magazines have online resources and forums where you can chat with other real estate professionals.
Testimonials. One easy way to find highly recommended access control installers in Dallas is to read reviews. Checking out customer reviews on search engines such as Google, Angie's List, and HomeAdvisor is a great starting point.
Ask around. Get a sense of the installers that local Dallas real estate professionals approve of on social media. Post on LinkedIn, Facebook, or NextDoor groups asking for recommendations. Additionally, you can reach out to trusted colleagues to find out who they've hired to install their Dallas access control systems.
Pro tip: Before you commit to one installer, get multiple quotes — and ask for customer testimonials — to make sure you get the best price possible.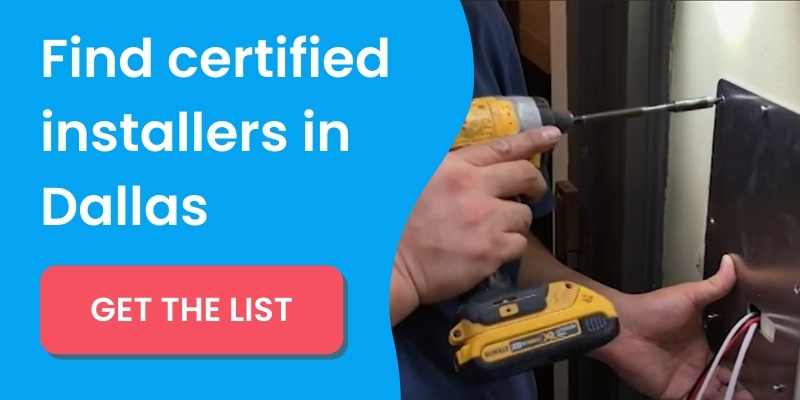 The best access control system in Dallas
The best access control system in Dallas is ButterflyMX. No other system can adapt to the climate, diverse population, and various property types of Dallas.
ButterflyMX introduced the smart video intercom system in 2014. Since then, we've grown to offer the proptech industry's first unified property access solution. We've empowered millions of users to manage property access from anywhere using a smartphone.
The ButterflyMX access control solution has features including:
Smart elevator controls. You can configure elevator controls to allow access to certain floors based on a user's credentials. As a result, private spaces, construction zones, and maintenance areas can only be accessed by certified personnel.
Video calling. Residents can chat face-to-face with the person requesting access. This means they know exactly who they're letting into the property, which enhances security.
Virtual keys. Guests scan a unique QR code to gain access to your property. You can edit these access permissions, including access windows, from anywhere.
Remote access. Residents can grant access to guests even when they're not home. In fact, when a visitor requests access via the video intercom, residents are notified and can grant access through the ButterflyMX app from anywhere in the world.
Smartphone-based access. Eliminate the need for keys and fobs by allowing residents to enter the building using the ButterflyMX mobile app.
Security audit trails. The ButterflyMX video intercom takes a date- and time-stamped photo of every entry event. Then, this audit trail can be viewed at any time through the ButterflyMX OS.
Access PINs. If a resident has lost their phone, or if their battery's died, they can still gain access. They can simply enter their unique PIN code at the intercom.
Since launching, ButterflyMX has been installed in more than 8,500 buildings and has over 7,000 five-star reviews.
One of our ButterflyMX multifamily clients says:
The integration of ButterflyMX at our property went flawlessly. It is a great system and all of our residents have been loving it. They worked hard to accommodate our needs, and it truly improved the quality of living here for everyone. We would highly recommend!