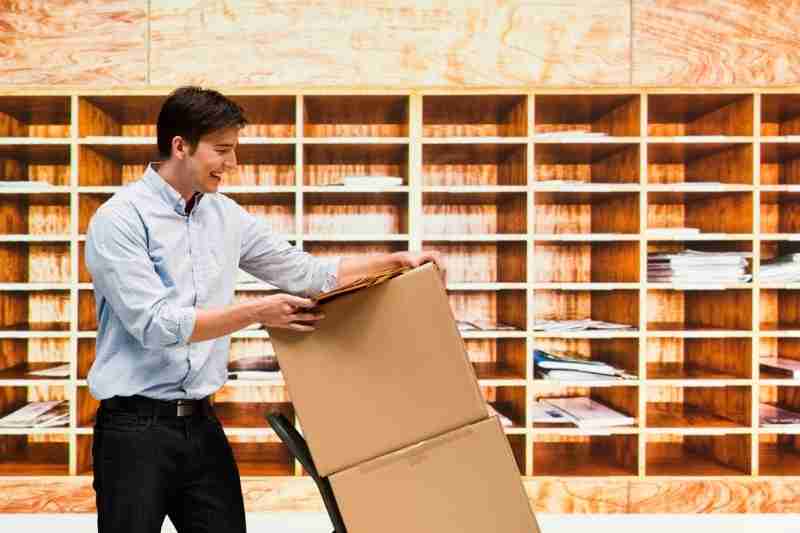 Whether you manage a commercial or residential property, one of your biggest responsibilities is making sure tenants receive their packages in a timely manner — even if they aren't in the building when the package is delivered. To manage all those packages and deliveries, many property managers have chosen to collect packages in one space: the mailroom. But what's the best way to run a mailroom? And how can you use technology to manage your mailroom with maximum efficiency?
In this post, we'll explain what a mailroom system is and how it works. Then, we'll go over some of the ways you can manage your mailroom, and go over the best way to manage your mailroom.
This post covers:
What is a mailroom system?
A mailroom system is any solution or tool used to automate and streamline the process of accepting deliveries and managing a building's mailroom. Mailroom management systems include hardware and software that helps building staff accept deliveries, store packages, notify tenants of deliveries, and ensure that tenants pick up their packages.
People have managed mailrooms with a variety of different methods over the decades. Traditional mailroom systems required a property staff member or a mailroom clerk to manually accept deliveries. The clerk would store and organize packages and alert residents when they received deliveries.
But today, we have the technology to automate those processes and save time for staff. As a result, you can replace manual mailroom management practices with software and other digital solutions.
Along with ensuring tenant security, package management is one of the most important responsibilities of any property manager. Mailrooms can be found on every type of property, from residential buildings to offices to college campuses.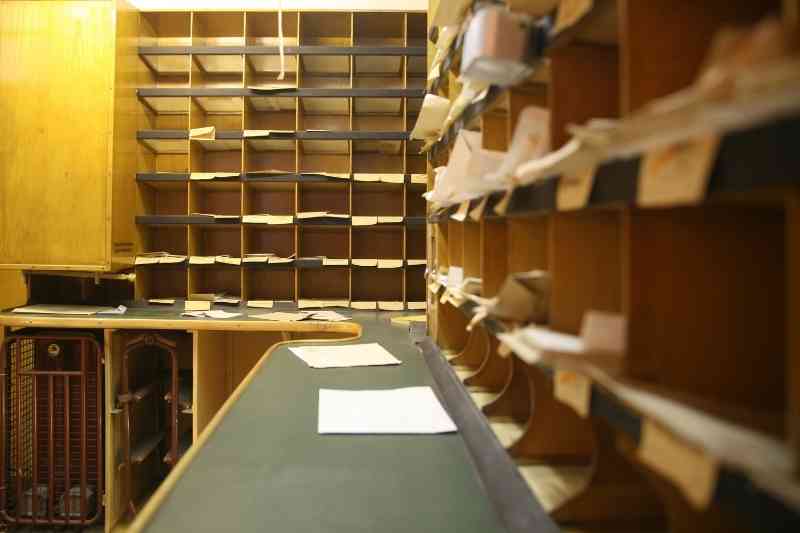 Why you need a mailroom management system
There are several drawbacks that come with depending solely on a staff member's manual labor to run a mailroom. A lot of the functions of a mailroom clerk — accepting packages from couriers, recording that packages were received, and notifying tenants — are quite time-consuming. But today, those tasks can be completed automatically and almost instantly with the help of technology.
With a manual procedure comes the possibility of human error that would result in a missing or lost package. Additionally, the amount of time staff members spend on these routine tasks is staggering. And that's time your staff could be using to do more important things, like delighting tenants. You can distribute your staff's labor more efficiently if you invest in a digital mailroom system that automates much of the delivery intake process.
Digital mailroom systems streamline the delivery process with features like:
Automatic notifications sent to tenants via email or text upon package delivery
Automatic reminder notifications sent to tenants if packages aren't picked up
Barcode and QR code scanning capabilities that reduce time spent on data entry
Benefits of a mailroom system
A mailroom management system cuts down on tedious manual work for your staff or mailroom clerk. It provides a centralized, convenient way for your building to accept packages, notify tenants, and record when packages have been picked up.
Benefits of a digital mailroom management system include:
Saving time on data entry and package management
Virtually eliminating the chances of losing or misplacing a package
Freeing up staff members' time and allowing them to focus on more meaningful tasks
Improving staff experience and decreasing turnover
Improving the tenant experience
Saving money by increasing staff productivity
3 best mailroom systems
Effective mailroom management is a necessity for any building, residential or commercial. But you can use today's technology to ensure that your mailroom runs smoothly — without spending hours manually accepting packages.
Let's take a look at three of the most popular mailroom solutions, and learn how efficient they are in terms of managing deliveries.
The three best mailroom solutions are: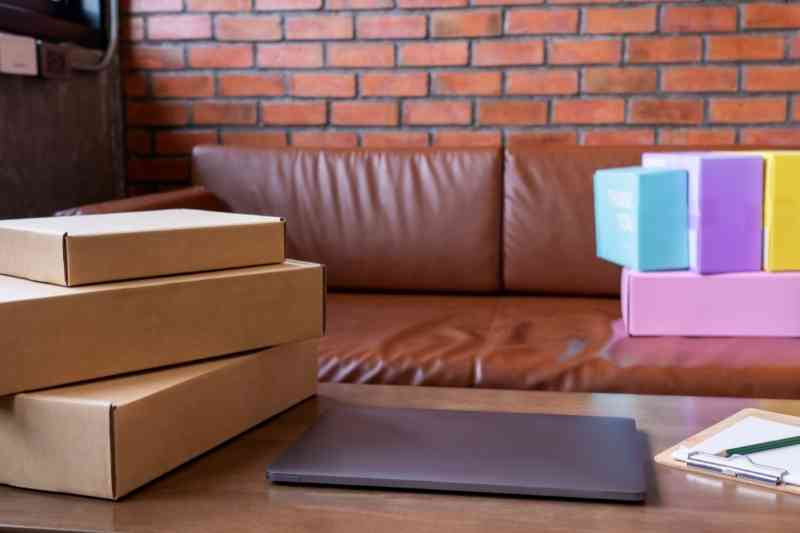 1. Mailroom management software
Mailroom management software is one way to effectively streamline the delivery process. With this solution, your staff won't have to manually log each package or alert tenants of deliveries. The best mailroom management software even allows tenants to mark packages as picked up, taking that task off staff's shoulders to further save time.
Most mailroom software includes a scanner or a mobile app so staff can quickly scan each package to log them in the system. Since the software recognizes the tenant's name, it automatically notifies the tenant of their delivery by text, email, or even through a platform like Slack. The software may also allow tenants to mark packages as picked up, which they can do on a tablet in the mailroom or through a mobile app on their smartphones.
You can see how software helps mailroom attendants cut down on tedious tasks. However, staff members still must spend time scanning every package. Software solutions also don't control building access for couriers, which could result in missed deliveries and security issues.
2. Package lockers
Installing package lockers in your mailroom is another way to manage the delivery process. With package lockers, staff members don't have to scan packages. Instead, couriers place parcels directly into secured lockers. Some package lockers even come with their own software, which enables features like automatic tenant notifications.
However, package lockers aren't the best way to manage a mailroom. Perhaps the biggest downside to installing smart lockers in your mailroom is that they can't accept large or irregularly sized packages. And a package locker itself takes up valuable space that can't be used for any other purpose.
Additionally, busy couriers might get fed up with an inefficient package locker entirely, and just leave packages on the floor or with a front desk attendant — defeating the purpose of installing a package locker in the first place.
3. Controlled access package room
A package room solution with an access control system is the most efficient way to manage a mailroom.
Delivering to a package room is a breeze. For one, there aren't any constraining lockers that a courier must choose from. A courier simply scans their packages at the access control system and leaves them in the mailroom. Likewise, all a tenant has to do to retrieve their package is get in and get out. With an efficient package room system, you can deploy your staff elsewhere because your package room's access control system will keep records and maintain security.
Although package rooms are the most convenient mailroom management option, their convenience depends on the quality of the access control systems securing them. Indeed, the right access control system makes the difference between a simple pick-up or drop-off and a negative experience that requires building staff intervention. To control access to your package room, choose a video intercom that takes photos of each entry event and automatically notifies tenants about deliveries.
ButterflyMX package room
The best mailroom management solution is a package room powered by ButterflyMX. By installing a ButterflyMX video intercom at the entrance to your package room, you'll facilitate simple access for carriers and spare your staff the hassle of managing deliveries.
Watch how a ButterflyMX package room works:
A courier delivering to a ButterflyMX package room enjoys an intuitive, convenient experience. Building staff can assign unique delivery PINs to each carrier for guaranteed access. Tenants can also include a one-time Delivery Pass in the delivery instructions when purchasing something online to facilitate mailroom access.
Since couriers enter the mailroom and scan packages themselves, staff don't need to be involved in the delivery process at all. And when couriers scan packages at the intercom, the system automatically notifies tenants of their deliveries.
ButterflyMX also emphasizes security by taking a picture whenever a courier or tenant enters the room. Staff can review these time- and date-stamped photos at any time to confirm who has accessed the mailroom.
As you can see, a ButterflyMX package room simplifies drop-offs, administration, and pickup for couriers, staff, and tenants alike.
Takeaways
You have a few options to choose from when it comes to simplifying mailroom management. But when you take a closer look at what it takes to make mailroom management software or a package locker work for your property, each of them are more labor-intensive than your best choice: the ButterflyMX package room.