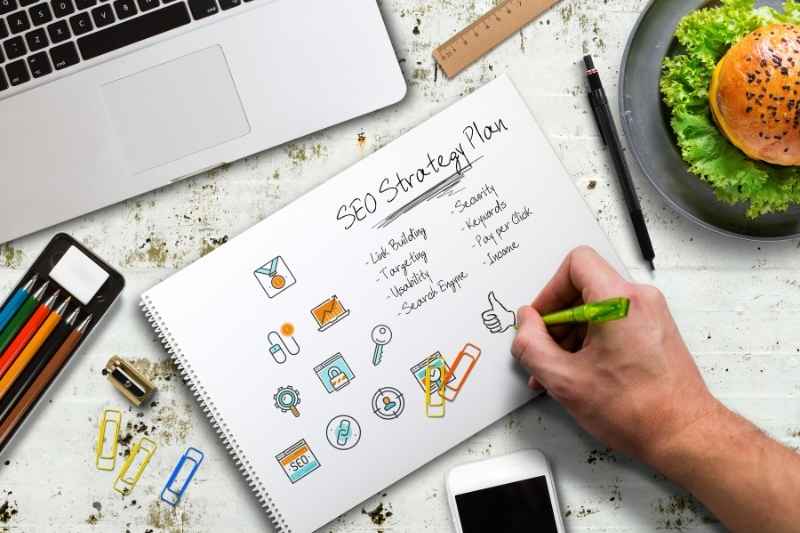 As a property manager, you know that times have changed when it comes to marketing your building. As such, using the internet has likely become an integral part of your job. However, marketing your property isn't just about creating a website and putting your company's name on it.
Search engine optimization (SEO) is key for any business that wants to beat its competitors, and real estate properties and services are no exception. And there's a science to perfecting your property management SEO tactics.
When your business's website is properly optimized to increase its search engine rankings, you'll get more leads and be able to add properties to your growing business.
Here's what you need to know about property management SEO:
Using SEO to your advantage
Essentially, SEO will help your property management company's website rank higher on search engines like Google. It's an effective strategy for digital marketing that will go a long way once search engines can read and review your website.
Your optimization practices should focus on:
On-page property management SEO
On-page optimization refers to SEO practices that you apply to pages on your website. This entails optimizing individual pages on your site so that they rank higher on search engine result pages (SERPs) and generate more relevant traffic.
The top four components of on-page property management SEO are:
1. Keyword research
Properly researched keywords that appear on your website will increase its search engine rankings.
For example:
If you own a property management company in Rochester, NY, you'd want to rank for keywords such as:
"property management Rochester NY"
"property management company Rochester NY"
"rental homes Rochester NY"
Those are terms that web users will search, and you want your website to appear on the first page of search results.
2. Keyword mapping
You must naturally integrate the keywords you want to rank into your website's copy. Before you do this, all of your keywords need to be mapped to the correct pages on your website.
It's best to map only two keywords per page. For example, if you have keywords like "duplex Rochester NY" and "lake rentals Rochester NY," you'd want these keywords to be mapped to your Duplexes and Lake Rentals pages, respectively.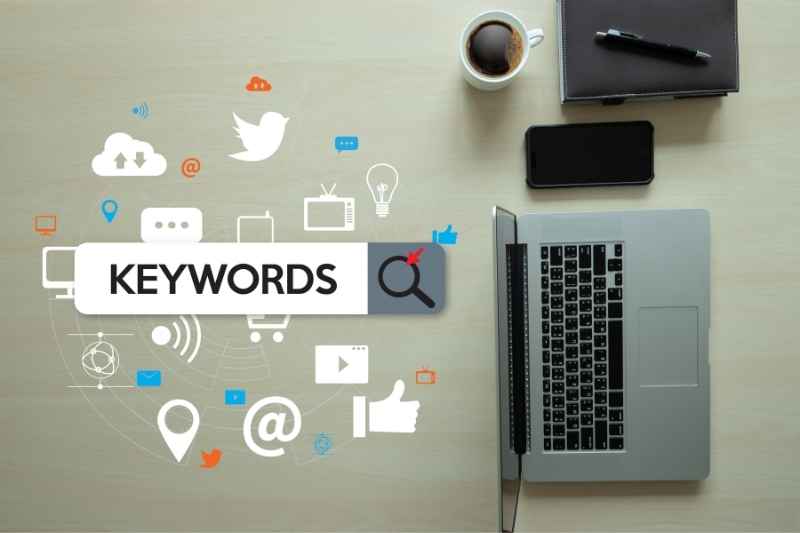 3. Website content
All of your web copy needs to be helpful, informative, and relevant. Write descriptive, high-value content that reads seamlessly and includes the proper keywords.
4. Meta descriptions and title tags
Every page on your property management's website needs to have its own meta description and title tag, which includes the keyword, geo, and business name.
Meta descriptions ideally contain 160 characters or fewer, while title tags should be less than 60 characters.
For example, a Lake Rental page's meta description with the "lake rentals Rochester NY" keyword could read:
"Are you searching for lake rentals Rochester, NY residents adore? Look to Miller Property Management for beautiful lakeside properties. Contact us today!"
And the same page's title tag could read, "Lake Rentals Rochester, NY | Miller Property Management."
Watch how ButterflyMX works:
Off-page SEO practices
It's not just what you do on your website that matters. You also need to do some off-site work to help your property management site rank well on Google. For example, putting your property on rental listing sites could help you get high-quality backlinks; thus, your website will rank higher on Google.
Off-page property management SEO must include:
Using social media. Social media should be an integral part of your business's marketing efforts. Incorporate your website's ranking keywords in your social media copy and hashtag strategy. You can also use social media to run ads, which can supplement your SEO efforts.
Earning backlinks. In simple terms, backlinks are links on other websites that lead back to your property management company's website. Backlinks show Google and other search engines that your website is trustworthy, relevant, and helpful for readers. Think of it as an endorsement that will give your business more legitimacy.
Pro tip: Creating a Google My Business account is a great way to improve traffic to your website and generate more leads to your property.
Creating a blog
An important aspect of on-page SEO is a blog. Creating a blog as part of your property management SEO may seem like an arduous task, but it doesn't have to be.
There are three essential components of a blog you should keep in mind:
1. Relevancy
Blogs should be informative, engaging, and relevant to your field.
For instance, as a property management company, you may create topics like "Qualities of a Clean Property Rental," "What to Look for in a Property Management Company," and "Rental Laws You Need to Know in Syracuse, NY." These topics give readers a glimpse of helpful information that'll have them reach out to your company with questions!
2. Compelling headlines
Your blog's titles need to be attention-grabbing so that readers will click them. Include subheadings throughout your blogs, too, so web users have an idea of what they're reading before they begin. These headings are also a great place to include keywords!
3. Optimization
Blogs need to be optimized. All of the keywords you use on your property management's website should be assigned a blog.
For example, the "lake rentals Rochester NY" keyword could go with a blog about how a family can find a lake rental in or near Rochester.
For 500-word blogs — which are to-the-point and easy to read — the keyword should be included three to four times. Every blog should have its own meta description and title tag and an image with proper alternative text relevant to the topic of the blog and its keyword.

How to ensure your web design SEO is picture-perfect
Did you know that property management SEO must include effective web design? When Google and other search engines see that your website doesn't provide an easy user experience, your search engine rankings will suffer.
Therefore, your property management company's website should be:
Quick to load
A site that takes more than a few seconds to load will likely be abandoned. In fact, SEO expert Neil Patel reports that 40% of web users will give up on a website that takes more than three seconds to load. What's more, Google doesn't like sites that are sluggish. To reach your target audience and improve your rankings, ensure your website has fast loading times.
Easy to navigate
Getting to any page from your website's home page shouldn't take more than a couple of clicks. Your navigation menu should be clear and concise, and menu items should have clear titles so readers can easily find the service, product, or information they need.
Easy to read
Your website's color scheme should be easy to read. For example, a bright orange background with a yellow cursive font won't cut it.
Instead, choose a simple color scheme with easy-to-read fonts and proper color contrast. Avoid large blocks of text and use proper formatting to make reading content a breeze for website visitors.
Mobile-friendly
Many people searching for property rentals will be looking on devices other than computers and laptops. This is why your website needs to be mobile and tablet-friendly! Millennial and Gen Z renters are much more likely to search for rentals on mobile than on desktop.
Again, Google doesn't look kindly on websites that aren't accessible across all devices. You'll miss out on business if your site isn't easy to use on mobile.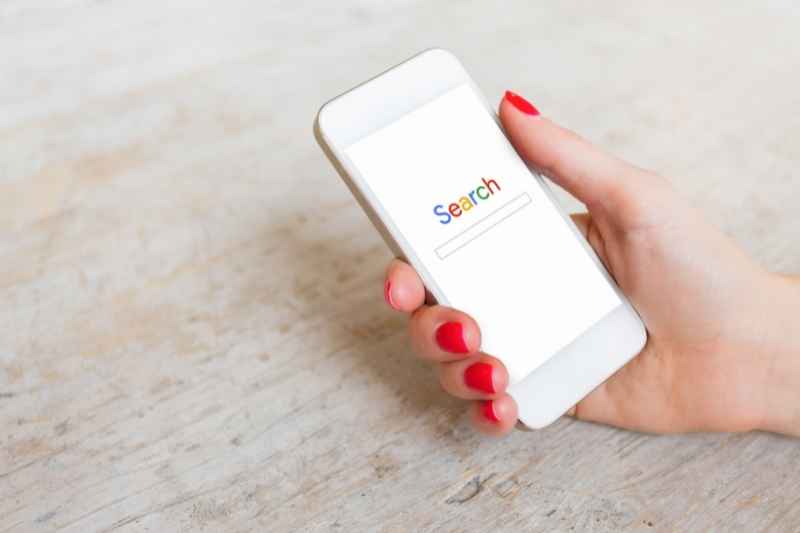 Takeaway
To get more organic traffic to your website, you must prioritize property management SEO in your digital marketing strategy.
Take the SEO tips above and apply them to your property management company's website. With proper keyword research, relevancy, navigation, web copy, and more, your search engine rankings will rise, and your property management business will thrive!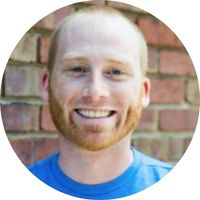 Author's Bio
Jeff Shipman is the Director of Marketing Innovation at Semify, a white label marketing agency based in Rochester, New York. Semify provides quality SEO and PPC fulfillment solutions at cost to help digital marketing agency owners achieve their dreams. Before moving to Western New York, Jeff earned a BA in History and an MBA at St. Bonaventure University. Go Bonnies!