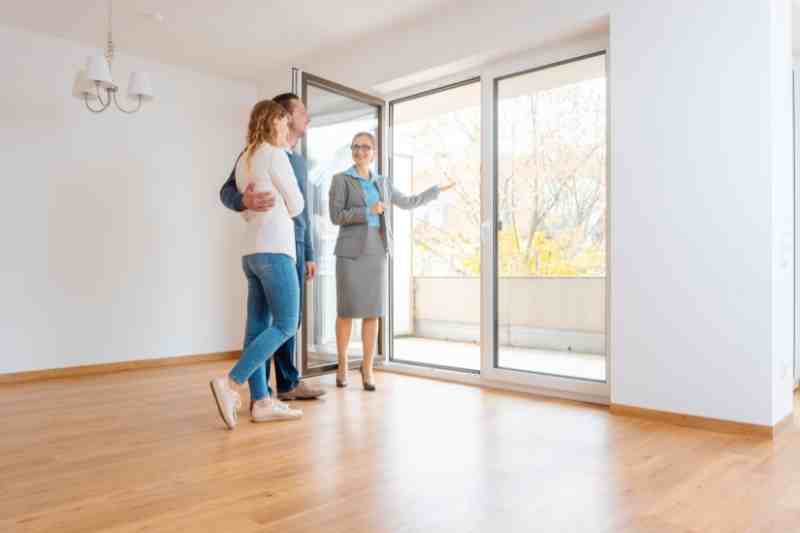 Today's apartment building residents live in an unprecedented time with everything at their fingertips. With that in mind, it's no stretch of the imagination to understand residents would want more from their apartment amenities.
Whether that's a more private amenity space, outdoor amenity spaces, or simply better property management, there are ways in which managers and developers can design residential amenity spaces that exceed expectations.
In this post, we cover:
Why are amenity spaces important to residents?
Apartment amenity spaces are important to residents because they add convenience, extend their living spaces beyond their unit doors, and possibly even add a sense of luxury to the building.
Amenities are often seen as necessary features to fill more spaces. But when you start to look at it from the perspective of someone moving in — or currently living in a multifamily building ― you can begin to understand why amenity spaces matter to people.
Imagine you're taking time out of your day to view a potential property for yourself. What are your desired features? What would be a deal breaker or a selling point? This is seeing the property through the eyes of residents and prospective tenants in order to make better decisions.
What are the best amenity space examples?
Now that you know the importance of amenity spaces for residents, here's a list of some of the top examples to help you start planning and implementing the perfect amenities for residents.
Amenity space examples include: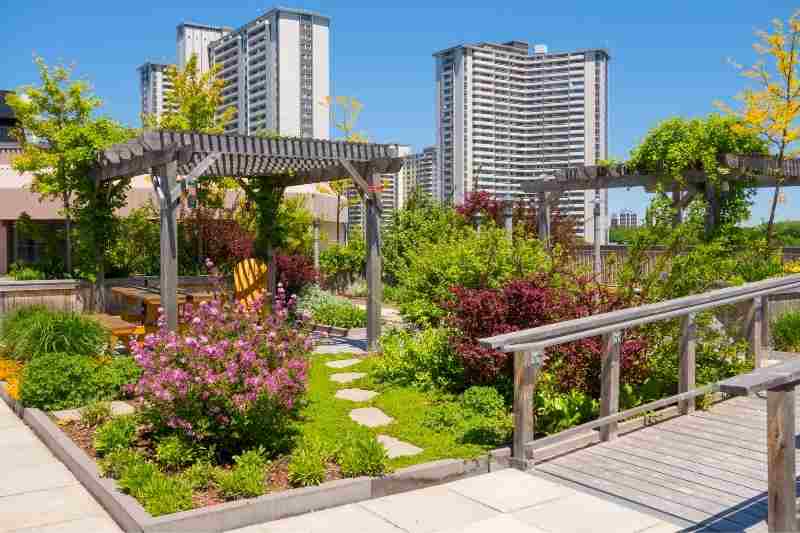 1. Outdoor spaces and gardens
While many of us live in places where everything is easily accessible, we're also in a time when nature is increasingly difficult to find and enjoy. This disconnection from natural resources is detrimental to mental health. And, according to experts, the best way to combat this phenomenon is to build and maintain more outdoor amenities.
Not only does the presence of green outdoor amenities increase mental health levels in residents, but it also increases the chances of retaining and signing new tenants.
Some ways you can implement outdoor amenities include:
Community rooftop garden
Rooftop sitting areas
Courtyard
Outdoor pool areas
Outdoor seating with fire-pits
Implement more green space and create garden style apartments
Tip: Outdoor amenity maintenance doesn't have to be time-consuming or expensive. Including hardscape elements such as concrete planters or flagstone foundations can help minimize landscaping costs and care.
2. Co-working rooms
Many of your residents probably work from home, but they might not all purchase high-speed internet for their personal units. In this case, it could be beneficial to maintain an office or common co-working room as a building amenity.
This feature is likely to catch the attention of someone who likes the idea of working outside of their unit. It can also help current residents when they find themselves in an internet connectivity bind.
Additionally, we all know that pandemic-era work changes also permanently changed work-from-home habits. Young people, especially, desire co-working spaces such as computer rooms and offices, all of which you can easily provide.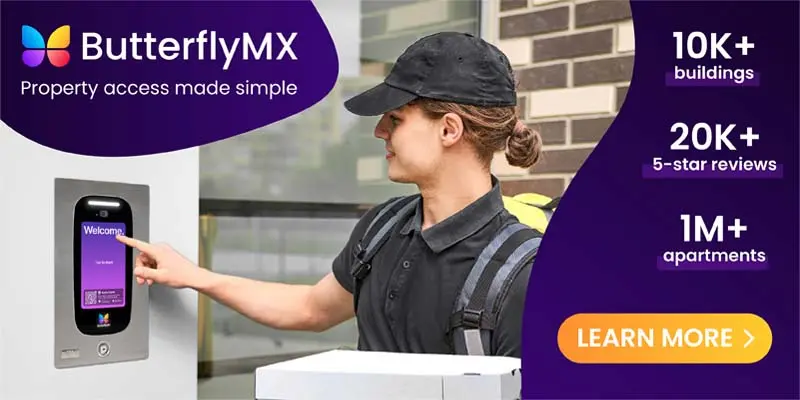 3. Common sitting areas and lounges
You've likely heard about other building managers hosting events for residents, or perhaps it's something you'd like to do yourself. Because there's less of a traditional 'neighborhood' feel in multifamily residences, people have to be inventive in order to get to know their neighbors.
In this case, having interior amenity spaces such as a lounge or sitting room is instrumental in fostering feelings of community among residents. Moreover, a close-knit building will result in more long-term leases.
4. Gyms/fitness centers
Did you know the average gym membership can cost someone upward of $1,000 a year? With Americans becoming more health and fitness conscious, there's more of a necessity to provide options.
Prospective residents want to consolidate their busy lives, which means the more you offer that will cut down on their commute, the better. Offering the following state-of-the-art fitness room along with your other building amenities ensures that residents feel they're getting the most out of their rent.
Make sure your gym has:
At least two treadmills
An elliptical
A stationary bike
One rack of free weights
One Smith Machine with plates
Pro tip: Buy gym equipment wholesale from trusted sites. This is the best way to stock up on enough equipment for everyone without shelling out too much money.
5. Private amenity spaces
Perhaps the most critical of all amenities is the privacy space. But what is a private amenity exactly?
These amenities are generally considered spaces that residents don't have to share, like patios and balconies. In most larger cities, personal space feels unattainable, especially between office work, crowded streets, and packed public transit. Being able to decompress in a private space is worth a lot of money to most people.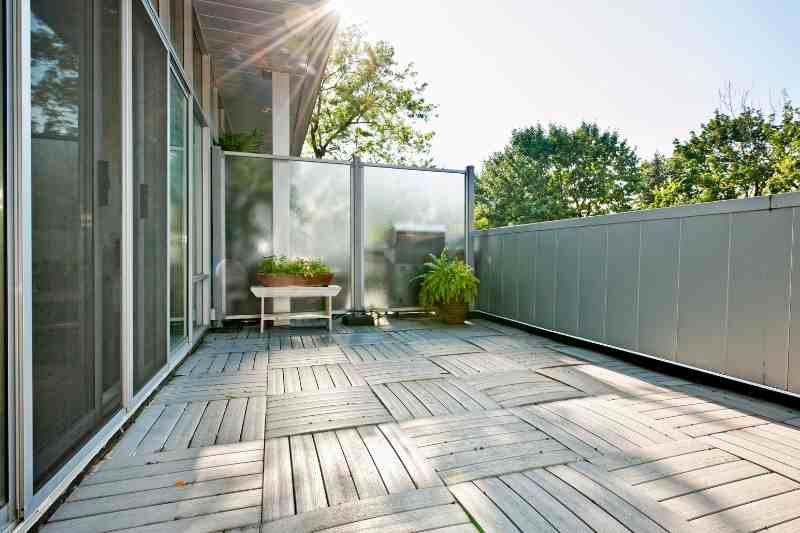 What matters most in a patio or balcony:
Space for chairs and/or tables
Privacy fence between units
Overhead covering
Pro tip: Managers should ensure that patio and balcony maintenance is up to date and frequent. This means treating for structure-compromising mold and water damage, as well as painting and guardrail maintenance. These small efforts will ultimately save time and money later!
How to design the best amenity spaces
Now that you have an idea of the building amenities that residents want most, you can set about designing and curating spaces that work for everyone.
So how do you start?
First, conceptualize the flow of traffic and the hierarchy of needs within a residential building. Needs include accessibility, traffic reduction, and efficiency. If something is difficult to find or use, residents are less likely to expend energy. Second, simplify the aforementioned needs by making them easy to access.
Discover the top 5 multifamily design trends:
How to control access to amenity spaces
As mentioned above, ease of access is perhaps the most important effort you could put into your amenity space design. We've all had frustrating experiences with systems that just didn't work, and those can quickly ruin someone's day.
So, how do you manage access to amenities without creating a frustrating user experience?
You have a few options:
Keypad access control
One way to streamline access to some amenity spaces is with a keypad. Each resident would have their own PIN, which they could use to access common rooms and other amenities. Additionally, with a solution like the ButterflyMX keypad, residents can easily access amenity spaces through their smartphones and even send digital access codes to guests.
For building managers and residents, another great feature of this keypad is an activity log that shows who has entered the space and when.
Key cards and fob access control
Key card and fob systems are another tool for amenity access. These systems are relatively simple and intuitive. However, key cards and fobs can easily be lost, which ultimately creates more confusion and frustration for residents and staff alike.
Takeaways
Quality amenity spaces aren't just selling features. Sometimes they're all that separates a bad living experience from a family's feeling of home in a multifamily unit. When you create spaces people want to spend time in, you end up with happier residents who don't want to leave.
If you feel the landscape of multifamily building amenity spaces has changed, you're not alone. There's been a revolution in the way we work, live, and interact with others. However, you can use these changes to your advantage by learning more about which amenities residents really want.