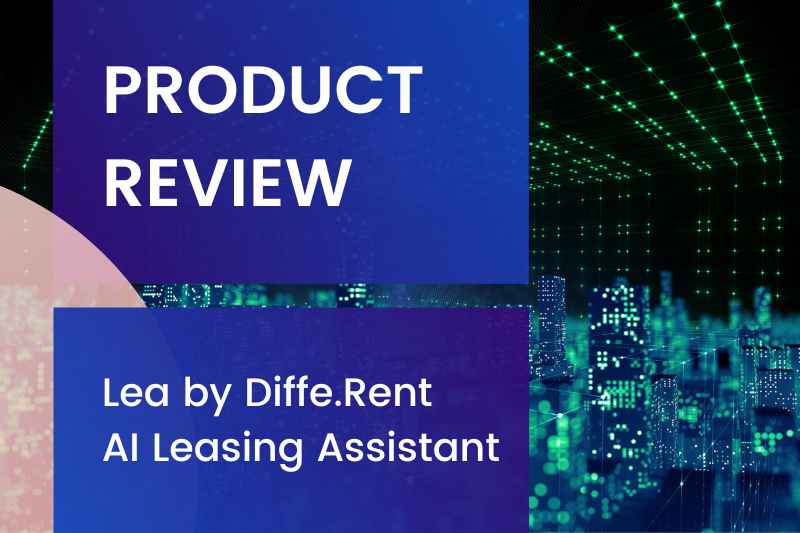 Key takeaways
The Lea AI leasing assistant is great for property managers who are looking for an AI to handle lead generation and lead nurturing.
Lea by Diffe.Rent can communicate with users via chatbot, email, SMS, and voice chat.
Lea uses natural language processing to give AI a human touch.
The Lea AI leasing assistant can be integrated with most property management systems.
Lea has a limited ability to handle complex inquiries and negotiations, meaning a human leasing agent will have to take over in these situations.
Property leasing is a process riddled with challenges. From communication difficulties to the inefficient use of time, these issues affect property managers, owners, and prospective tenants alike. In fact, the traditional method of answering prospects' inquiries can result in repetitive and time-consuming conversations. However, you can simplify this tedious work by investing in an AI leasing agent. One option you may have encountered in your search is the Lea AI leasing assistant by Diffe.Rent.
But how does Lea stack up in comparison to other AI leasing agents on the market? In this review, we take a closer look at Lea by Diffe.Rent, including its features, benefits, drawbacks, and a few alternative options.
This post covers the following: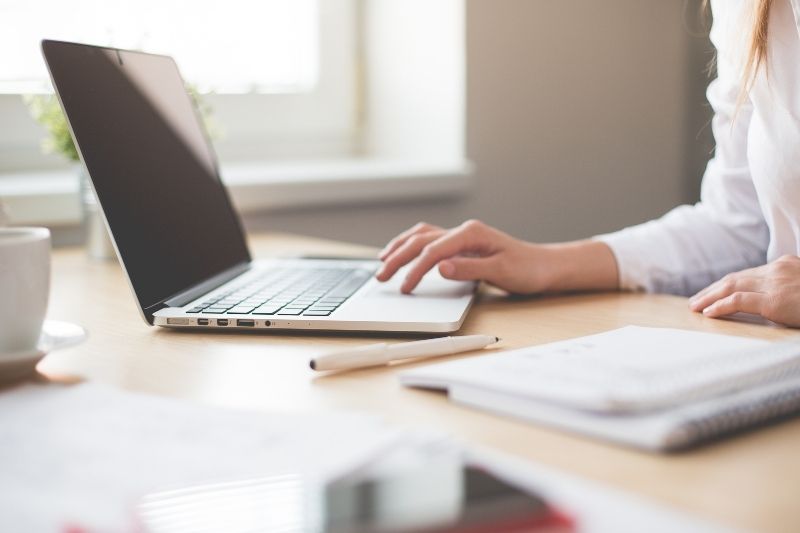 About Diffe.Rent
Diffe.Rent is a UK-based proptech startup offering a digital platform for tenants and landlords to streamline the rental process. Diffe.Rent believes finding a place to live should be an enjoyable experience. And their AI leasing assistant, Lea, is designed to make that happen.
Diffe.Rent was recently purchased by online marketplace retailer Apartment List, Inc. Apartment List is a San Francisco-based rental listing and real estate technology company. They provide an easy-to-use online platform for apartment hunting.
Apartment List was founded in 2011 by Chris Erickson and John Kobs. The platform allows users to search for apartments and homes for rent based on various criteria.
This criteria includes, but is not limited to:
Location
Price range
Number of bedrooms
Amenities such as pools, in-unit laundry, and gyms
Pet friendliness
What's more, it also provides tools for apartment hunting, such as a rent calculator, a moving cost calculator, and a "commute time" feature.
Apartment List has raised over $110 million in funding, with investors including Matrix Partners, Passport Capital, and Tenaya Capital. The company's mission is to make the apartment hunting process easier and more transparent for renters. And they do this all while providing valuable data and insights for property managers and landlords.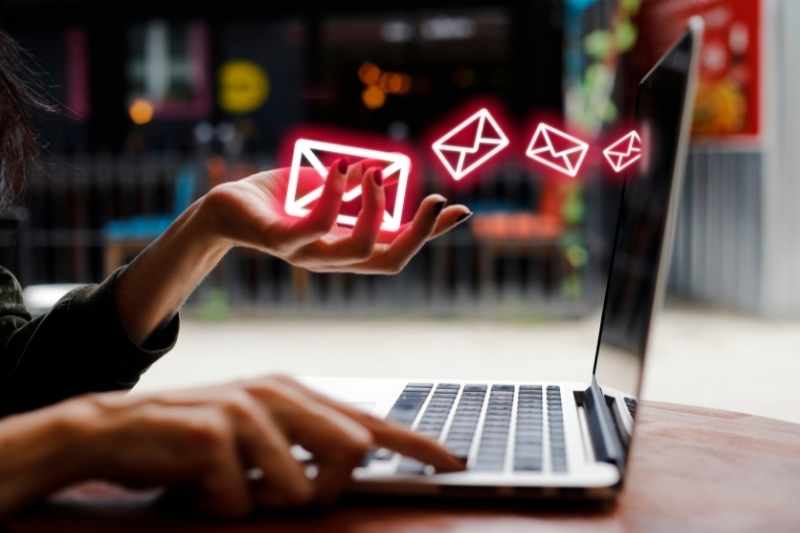 How the Lea AI leasing assistant works
The Lea AI leasing assistant uses natural language processing and machine learning algorithms to understand what renters want in a property. Users chat with Lea through a chatbot interface, and Lea asks questions to narrow down the search results.
Once the Lea AI leasing assistant understands what the user is looking for, it searches its database of available properties to find matches. Users can then view the properties virtually and schedule in-person viewings if they're interested. Additionally, Lea's chat interface provides renters with property images, descriptions, and location information. As a result, users can easily browse online rental listings.
Lea can be integrated with a variety of property management systems.
Possible integrations include:
Entrata
Real Page combined with Knock
Real Page combined with RentDynamics
Yardi combined with Knock
Yardi combined with RentCafe CRM
Yardi combined with RentDynamics
What's more, the Lea AI leasing assistant can be accessed 24 hours a day, seven days a week. Overall, Lea's mission is to improve efficiencies in the leasing process, lower labor costs, and provide a better customer experience for tenants.
Features
Chatbot interface. Users chat with Lea through a conversational interface to provide information about their preferences.
Improved conversions. Lea helps maximize your lead conversion rate through 24/7 support, increases in the number of scheduled tours, and reduced lead-to-lease time.
Time maximization. You'll spend less time answering repetitive questions and more time nurturing healthy leads.
Smart search. Lea uses machine learning algorithms to search for properties that match user preferences. Users can set specific search criteria, such as location, price, and number of bedrooms.
Seamless handoff. Because Lea integrates with your property management system, it knows exactly when to hand off leads to a leasing agent.
Viewing scheduling. Users can directly schedule viewings of properties they're interested in through Lea.
Increased NOI. Lea helps improve the efficiency of your leasing process, saving time and money, and resulting in higher net operating income.
Omni-channel. Lea can communicate with users via email, text, voice, and chat.
Personalized dashboard. The Lea AI leasing assistant offers a personalized dashboard for renters to view their rental applications, lease agreements, and rent payment history.
Learn about NOI, or net operating income, in real estate:
Lea AI leasing assistant pricing
Diffe.Rent doesn't publish pricing information on the Lea AI leasing assistant because the pricing is customized to fit the specific needs of each property. So, there's no one-size-fits-all pricing model to consider. In fact, the best way to get an idea of pricing is to contact Diffe.Rent directly and discuss your requirements with them.
However, Diffe.Rent offers a free demo of Lea to interested parties. This is a great way to try out the system and determine whether it's a good fit for your leasing needs.
Pros & cons
Pros:
Efficient and responsive customer service with 24/7 availability.
Provides personalized and consistent responses to prospective renters.
Reduces repetitive and time-consuming tasks for property managers and owners.
Can simultaneously handle multiple inquiries.
Increases lead generation and lead conversion rates.
Seamless integration with various property management systems.
Can provide data and analytics to improve leasing strategies.
Cons:
Limited ability to handle complex inquiries or negotiations.
Lacks the personal touch of human leasing agents.
Requires thorough training and customization to maximize its effectiveness.
May not be suitable for smaller property management companies with few inquiries.
Some renters may prefer direct communication with a human leasing agent.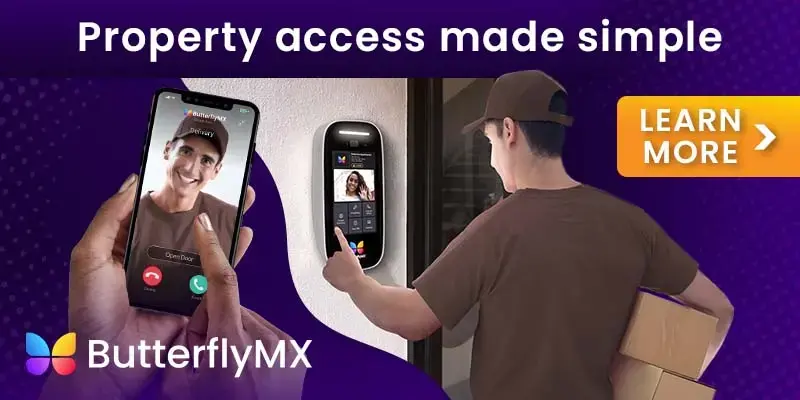 Should you get Diffe.Rent's AI leasing assistant?
Whether you should invest in Diffe.Rent's AI leasing assistant, Lea, depends on your specific situation and needs as a property manager. Do you want to simplify the leasing process and enhance communication with potential tenants? If so, the Lea AI leasing assistant may be an excellent solution.
However, if you prefer a more personal approach or have specific leasing requirements that the AI assistant may not fully address, exploring other options may be beneficial. Ultimately, it's important to consider Lea's advantages and disadvantages, as well as potential alternatives, to determine if Lea by Diffe.Rent is the right choice for your property.
Alternatives to Lea by Diffe.Rent
Are you interested in exploring more options for AI Leasing Assistants? If so, here are a few to consider:
RentCafe Chat IQ is an AI chatbot developed by Yardi that helps property managers communicate effectively with their customers. Using this platform, you can engage with potential renters via live chat, text, email, and phone calls. One of the best things about Chat IQ is that you can personalize your chatbot with a name for a more tailored and unique experience. Additionally, the entire system is customizable, meaning you can easily create specific responses to common questions.
Lisa by Appfolio is an AI leasing assistant developed by AppFolio that makes property managers' daily tasks a breeze. With Lisa, you can automate data entry, schedule unit showings, and respond to inquiries. In addition, Lisa's 24/7 availability allows property staff to focus on other essential duties that require a human touch.
MeetElise is an AI leasing assistant that helps property managers handle leasing tasks. It saves time and streamlines operations by automating various processes and integrating with third-party services. MeetElise is notable for its user-friendly design, which means that even those who are not tech-savvy can use it without too much of a learning curve. This makes it an excellent choice for property managers who want to get up and running quickly without spending much time on training.
Disclaimer: ButterflyMX provides these blog posts to help our customers and potential customers make the right business decisions for them. Our blog posts are based on the information we have available to us at the time of writing.