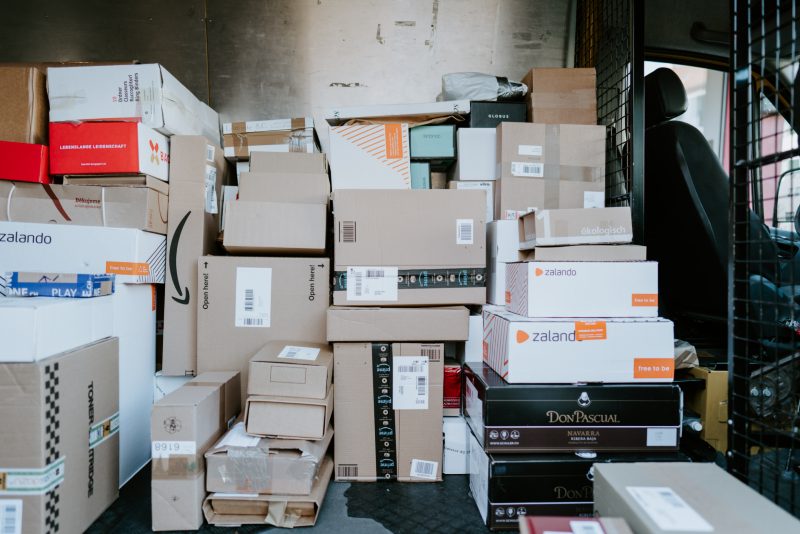 There are lots of choices when it comes to finding the best package lockers for your apartment building, and they all provide different features such as size, ease-of-use, and connectivity. So, finding the right package lockers to fit your needs can be tricky.
To add urgency to the matter, as package delivery continues to increase so too do the number of stolen packages. In fact, in 2019
90,000 packages disappeared daily in New York City
. This is primarily the result of buildings not having any solution in place to secure packages for their residents.
Package lockers are a great choice because they not only offer security but also convenience.
When deciding which package locker you should purchase for your building, there are three important questions you should ask yourself.
How much space do I have available?

Is it easy to use for both delivery people and residents?

Does it integrate with my other systems?
Now, let's take a look at the 6 best package lockers for your apartment building.
1. Amazon Hub Apartment Lockers
Our number one choice is the Amazon Hub locker system. 
Having been successful in the e-commerce and cloud storage market, Amazon has turned its attention to package delivery. Amazon offers a comprehensive package locker solution for both residential and commercial real estate.
In addition to securely receiving Amazon packages, Amazon Hub can also receive packages from any other vendor or delivery person. Amazon package lockers offer 24/7 access, provide couriers and residents with contactless pickup options, and are modularly designed to fit anywhere. What's more, Amazon has formed a partnership with ButterflyMX to ensure all of Amazon's delivery drivers can easily access a building where ButterflyMX is installed. 
How it works:
Amazon delivery drivers are provided with unique six-digit pins that work at properties where ButterflyMX is installed. When that pin is used, our smart intercom grants one-time property access to that delivery person, eliminating the need for building staff or residents to facilitate their entry. The delivery people can then put their deliveries into the Amazon package lockers or a ButterflyMX package room. To ensure security, our intercom also takes a time- and date-stamped picture of the delivery person which is stored for review for 365 days.
To learn more about our partnership with Amazon and how it can streamline deliveries at your property, contact us.
2. Parcel Pending Smart Lockers
Parcel Pending by Quadient was founded to make package delivery easy and intuitive for property managers, couriers, and residents. They offer customizable parcel lockers for universities, residential, retail, and even commercial businesses.
If you need something different, Parcel Pending offers a wide range of package lockers configurations based on an individual's needs. They offer indoor, outdoor, and even refrigerated package lockers for special needs. Their lockers are very durable and completely weatherproof.
Parcel Pending package lockers have a modular design and are ADA compliant, so residents in your apartment building with disabilities will also have easy access to their packages.
Plus, Parcel Pending comes with a mobile app. Through the app, you can get notifications and manage your packages and deliveries. 
3. Luxer One Apartment Lockers 
It's difficult to talk about package lockers and not talk about Luxer One. Luxer One offers commonly used package lockers as well as other package delivery-related products.
Luxer One's package lockers offer enough space to ensure you do not miss a delivery if it's over-sized. All of its package lockers come equipped with standard HD surveillance cameras to ensure the security of your goods.
Another great feature of using Luxer One package lockers is that outbound shipping is included. Meaning: residents can not only receive packages but also send them out when they're trying to make a delivery or return.
4. Smiota Smart Package Lockers
Is contactless delivery and pick-up important to you? Then Smiota offers package lockers that fit the bill. 
Smiota's smart lockers help to slow the spread of germs through modular design and app-based pick-up. it's also easy to add on additional standard or specialty units. And residents who are picking up their packages don't need to worry about crowded lines or multiple touch-points with their staggered notifications via the mobile app.
5. Package Nexus Lockers
If missing packages are a problem at your building, worry no more. With Package Nexus package lockers you'll never lose another package. Ideal for businesses, multi-family communities, and apartment buildings, Package Nexus is a top supplier of package lockers.
Apartment package lockers like the Package Nexus come with an advanced overflow feature to ensure 100% package delivery during the busy seasons. What's more, they offer a sleek 15″ industrial-grade touchscreen monitor as well as an ADA compliant braille keypad. They even offer standard, refrigerated, and even freezer lockers —filling just about any need. 
Package Nexus also has a mobile app to keep you well informed about your package. Each locker system comes standard with numerous sensors to keep your deliveries safe and protected so you'll never have to worry again.
6. Package Concierge Lockers
Featuring cutting edge technology, Package Concierge is a solid choice for people looking for a simple, sleek, and secure locker system. 
Package Concierge lockers have numerous features such as 24/7 access when needed and up to 7′ lockers for oversized packages. Furthermore, the lockers have a modular design allowing for customization with various shaped configurations.
Its lockers are both modern looking as well as rugged, and are an excellent choice as an indoor or outdoor package locker system.